4 Inspiring Women From Pune Who Are Making The World a Happier Place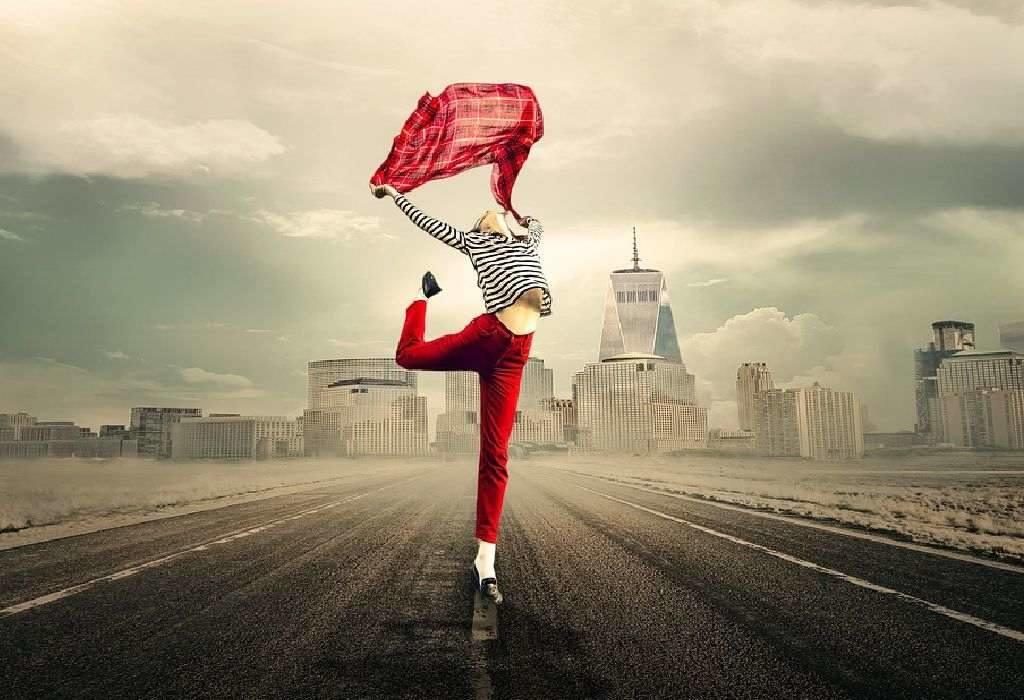 If you desire to make a difference in the world, you must be different from the world. We see inspiring women everyday, in the supermarket or the park, and they seem no different from the rest of us. But the difference they have made to the world is immense!
After sharing with you inspirational stories from 5 women celebrities, we are now bringing to you tales from next door. These women have been doing social service not just as a cause, but because they genuinely feel about these people and want to bring a difference to their life. Their cause has become their passion, their reason for living, and their life's mission.
From helping paraplegics, building a school for children with special needs, creating job opportunities for differently abled, to providing low cost treatments to cancer patients, we can't help but salute these awesome women! Check out their stories below as your daily dose of inspiration. After all, we all have the mettle to follow our dreams and pursue what we strongly believe in. All we require is that elusive extra push!
1. Mita Banerjee
At an age when most people wish for a leisurely life, Mita Banerjee sets on a mission to spend time with those who need extra care, love and happy moments in life. Mita Banerjee is an army officer's wife and a freelance journalist. She has also authored several books, including '21st Century Belongs to them'- a book about 25 women achievers, 'Overcoming Learning Disorders' which helps children with Dyslexia, ADHD and Autism.
It was eight years ago, after a miraculous recovery from a surgery, that she started visiting the Artificial Limb Centre (ALC) and Paraplegic Rehabilitation Centre in Kirkee, Pune. This is an establishment that provides prosthetics to soldiers who have lost limbs. In the beginning, she and her husband would just talk and counsel them but they soon found that the soldiers looked forward to our visits. That's when they decided to form 'Team Miracle'.
"The thrill of taking lasts a day. The thrill of giving lasts a lifetime."
Mita has also been working with the Cancer Patients Aid Association (CPAA) that looks after poor cancer patients, Maher – a home for battered women and children, and Sarva Seva Sangh – a shelter for street-children. Apart from her social work, she has been strictly promoting waste segregation as well as the activity of making best out of waste. She also promotes the usage of bags, purses and gift wrappers made from clothes and newspapers.
Her Team Miracle is weaving new miracles every day. We are rooting for you, Mita.
2. Deeksha Kalyani
Deeksha is mother to three children and she finds that they all have very different personalities, likes and interests. She believes in giving quality time to children and hence chose to stay at home. Her favourite hobbies include art and craft, building Lego and playing board games with them. Being a voracious reader herself, she is happy that they too enjoy reading. But Deeksha, also a child development expert, has taken her interest in child education even outside home.
In 1998, Deeksha Kalyani set up a Learning Centre in Kalyani School, Pune for students with special needs. She is extensively working towards providing every child with an equal opportunity to achieve. Starting a good quality school in Pune has been Deeksha's dream ever since she got married. Started in collaboration with The Shri Ram School, Delhi, the Kalyani School has been consistently rated in the top 5 schools of India in the last ten years!
"I believe it is very important for women to find a passion in their lives. Be it a job, a hobby or a pastime. This is what will give them fulfillment and happiness."
The Kalyani School is located in a sprawling 9 acre campus, and has many facilities like indoor, outdoor play areas; art, music, dance and drama rooms; labs for Sciences, Maths and Languages and a very large multi-purpose hall. Their focus is child-centric education, where they try to bring out the best in each child. They also believe in imparting a strong value-based education, so that the students become responsible and caring citizens in the future.
3. Laleh Busheri
Together with Prashanti Cancer Care Mission, Laleh Busheri has touched the lives of 5000 patients so far, by providing financial help with concessions in surgeries, hospitalization, chemotherapy, radiation and counseling. Prashanti has grown to be the largest stand alone Breast Cancer Awareness Center in Pune. They organise master classes for training aspiring Breast surgeons for oncoplasty, awareness programs like breast symposiums and marathons, and other scientific conferences. Bhaag Pune Bhaag is one such initiative, which is in its 3rd year to create awareness in the city to detect cancer early and save lives.
"Only a woman can be a woman's true best friend. Please have compassion towards all and dont be judgmental. The almighty has blessed each and every one with so much; please give back to others in what ever way you can."
Counselling patients is no easy job! It is emotionally challenging and draining, but Laleh feels blessed to be able to be of help to so many woman. She is convinced that counseling is a vital part of the treatment process and the need of the hour. We agree, Laleh.
4. Anita Iyer Narayan
Personal experience is the best teacher. And it is the somber personal experience of Anita Iyer Narayan that motivated her to form Ekansh Trust. This trust was formed with an aim that people with disabilities should live in a barrier free world. For two years in India, there was no cure for her husband's broken ankle bone. She also realised that there were no proper facilities for patients like him. Later, her instincts grew stronger, when her grandmother fell ill and she saw her being brought three floors down the stairs in her old age. That's when the thoughts took shape and Ekansh was born. A double graduate in Law, Psychology and Sociology, Anita's main focus is to create a society where People with Disabilities are empowered.
Through her organization Ekansh, she aims at ensuring every family of a special child to have a voice and community where they can find aid and information. Ekansh is that place where people with different capabilities will find find ways to be self-dependent and worthy of employment. It was for the first time that a job fair for people with disabilities was held in Pune city. More than 100 candidates got jobs in several MNC's located across Pune. She has started with skill enhancement workshops for the candidates who could not get jobs at this fair. She believes that if these candidates are trained, they can also get employed.
"People with Disabilities are also People with Abilities."
Anita has recently taken up an assignment where she compiles and sells colouring books made by children in her trust to public/municipal corporation schools. The motive behind doing this is to sensitize able children and engage them in discussions about disabled people and help them empathise better. She looks forward to develop a society that gives an equal chance to people with disabilities to live in a barrier free world.

Inspiring stories are all around us; we only have to seek them out. Do you have one of yours to share? Tell us in the comments!