4 Fashion Tricks to Flatter Your Curvy Body!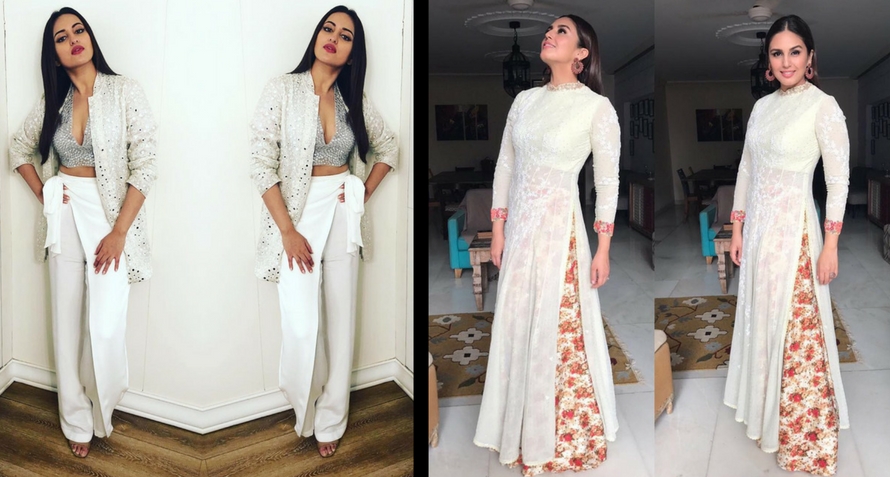 In this Article
Style is an ever-evolving process. The glamorous fashion world that once embraced size zero is now shifting its focus to sexy, curvy women. Moms and moms-to-be, it's time to rediscover style and find out how to dress your curvy body. Learn the art of picking clothes for your body type and wearing them with confidence.
Beauty and grace personify a woman. But for mothers, busy caring for their families and trying to juggle work in between everything, there's hardly time to nurture appearance.
But if you want to enhance the way you dress and feel about yourself, making time for it is imperative. If you're blessed with generous hips and bust, the right outfits for your curvy figure can look terrific. Here's how you can make the best selections for your closet.
4 Fashion Tricks to Flatter your Curvy Body
1. Bulky layers are a big no-no
Curvy fashion follows the 'KISS'—keep it small and simple—law. But first-time and nursing moms, conscious of their generous middles and ample busts, tend to hide themselves under baggy sweaters and oversized jackets with plenty of details. The truth is, such clothes do nothing to hide muffin tops and larger hips but only add to them. What you should do is choose clothes for curvy women with simple cuts that fit your figure perfectly. Long cardigans, jackets that create the illusion of a smaller waist, and elegant stoles to wrap around the shoulders can alter your look dramatically. If you can't find ready-made clothes to your satisfaction, opt for tailored clothes that fit like a glove.
2. Feel good inside to glow outside
Even the best clothes for curvy figures will look pale and dull if you are not confident about wearing them! and one of the best ways to feel good about yourself is by picking good lingerie. Perfectly-fitting lingerie for curvy women solves half the problem of looking great. Nearly 90 percent of women wear the wrong size bra, making them feel uncomfortable and look awkward. If you're still nursing your baby, you need to choose a bra with wider straps, a thick underband and proper padding. Before going shopping for curvy figure dresses, visit a lingerie store and if there are bra fitters there, ask them to measure your bra size including the cup size. Shelling out a couple of extra hundred rupees on a good bra that highlights your best features and plays down the rest is extremely important. It'll give a definite shape to your body and make you look trimmer. Include shapewear in your collection of lingerie too for those romantic nights when you and hubby want to go out for a fancy dinner. It can make form-fitting gowns look stunning!
3. Crop tops and halter necks can look great
Many glossy fashion magazines would have curvy moms believe that they can't pull off halter necks and cropped tops. This couldn't be far from the truth. While baring too much of your midriff and trying to squeeze into a tiny halter top is not the answer, the right style can complement your curvy figure. If you're going for halter tops or dresses for curvy women, choose those with broader straps and necklines that dip low to show some cleavage. If it's cropped tops that have caught your eye, get one with a boxy cut and a slightly longer length. You can wear it with a high-waist pencil skirt or a pair of high-waist trousers.
https://www.instagram.com/p/BN_U4K7DjpL/?utm_source=ig_embed
4. Be clever about colour, fabric, and print
Flattering dresses for curvy figures need to be picked with care, giving due consideration to every aspect of clothing. Curvy moms and moms-to-be can get a trimmer silhouette by picking colour, fabric, and prints carefully. You can choose clothes with almost any print, even floral patterns, as long as the print is small. Dark colours like black, navy, grey, and plum are ideal for trousers to wear at work. For parties, a knee-length LBD with a round neck or a V-neck is the best type of dress for a curvy body. It'll give the illusion of height and will shave off inches along your thighs. Fabrics like satin, georgette, and chiffon will skim your curves without clinging too closely.
If you've ever wondered how curvy celebs like Sonakshi Sinha and Parineeti Chopra look stunning when the shutterbugs follow them non-stop, you now know it's all about clever dressing. Dresses for curvy figures need not necessarily be unflattering. These fashion tips for curvy women will get you eager to show off your style to your proud hubby and children. Love your curves, dress for them and get ready to embark on a new fashion journey with full confidence.