50+ Thoughtful Baby Shower Hostess Gift Ideas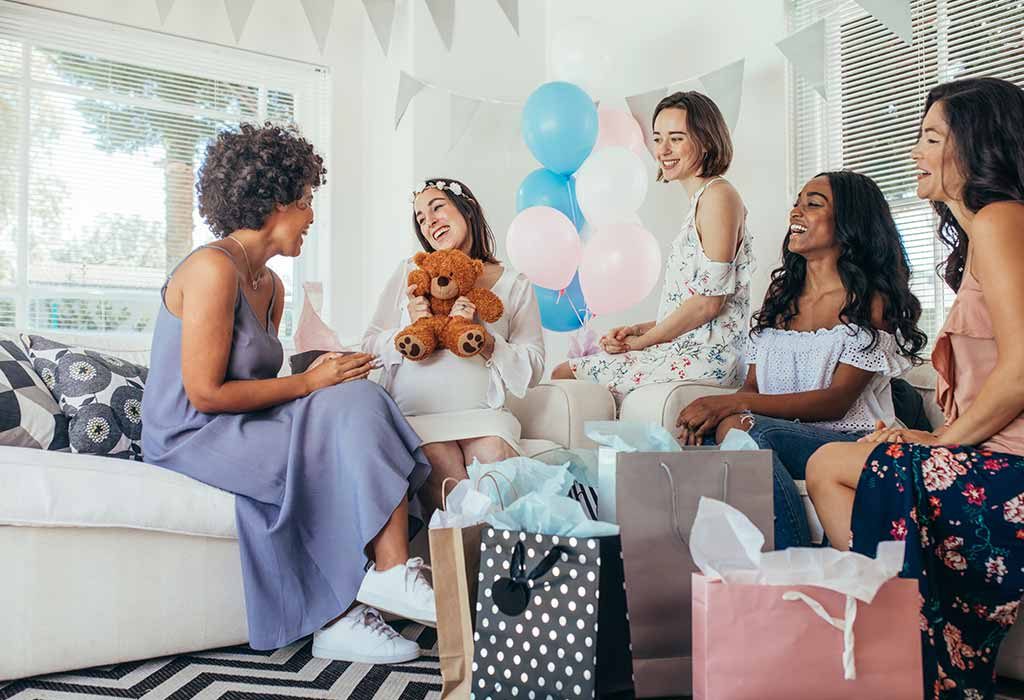 Hosting a baby shower is not easy work, and if your close friend/family member has pulled off a great event, you must take the time to thank them and add a gift to the mix. This is so they understand how much their effort has meant to you. This is our list of baby shower hostess gifts, ensuring you have thanked them correctly and to the right degree.
Why Is It Customary to Present Your Baby Shower Hostess With a Gift?
A well-timed thank you note for the hostess is required since it is baby shower etiquette 101. The hostess has taken the time and effort to plan the baby shower, invite your friends, decorate the place and even arrange food. All these things are done so that the mother-to-be has a great time and feels like she is the most special person in the room. These reasons and customs are why presenting the hostess gifts for the baby shower is essential.
When Can You Give the Gift?
The timeline for giving a gift to the hostess depends on the baby shower. If it is a planned baby shower, ideally, you'd want to give the hostess the gift right after the party. If it is a surprise party, you can, of course, send the gift later. In the case of multiple hosts, it is better to take them all out for dinner and drinks or a movie as a thank you. Read on to find out about gifts you can give the hostess.
Few Points to Consider While Choosing a Gift for a Baby Shower Host
Here are 4-5 points to consider while choosing a gift for a baby shower host:
Thoughtful Gesture:

Select a gift that shows appreciation for their efforts in hosting the event.

Personalised Touch:

Consider something customised, like a monogrammed item or a heartfelt note.

Pampering Treats

: Gift spa items or relaxation products for the host to unwind after the event.

Practicality:

Choose a helpful gift, such as a cosy blanket or a stylish tote bag.

Consider Their Interests:

Opt for a gift that aligns with their hobbies or preferences.
Best Baby Shower Hostess Gifts Ideas
Here are some gifts ideas for baby shower hostess.
1. A Soft, Satin Bathrobe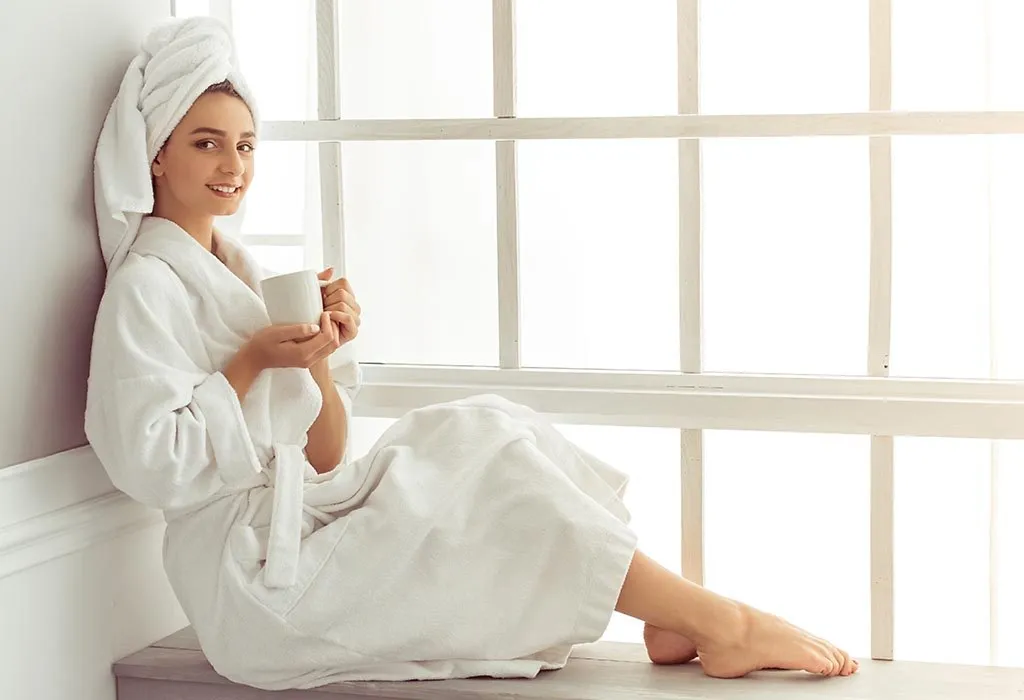 After weeks of planning your baby shower, the hard-working hostess is bound to be tired and stressed. A classy, soft bathrobe is the exact gift to ensure she forgets about all the stress and can relax.
2. Wind Chimes
Wind Chimes are a nice and soothing gift for your hostess. Every time she walks past them in her house, she will be reminded of the amazing baby shower she put together for you. Chimes are also believed to increase the positive energy flow into the house.
3. Stationery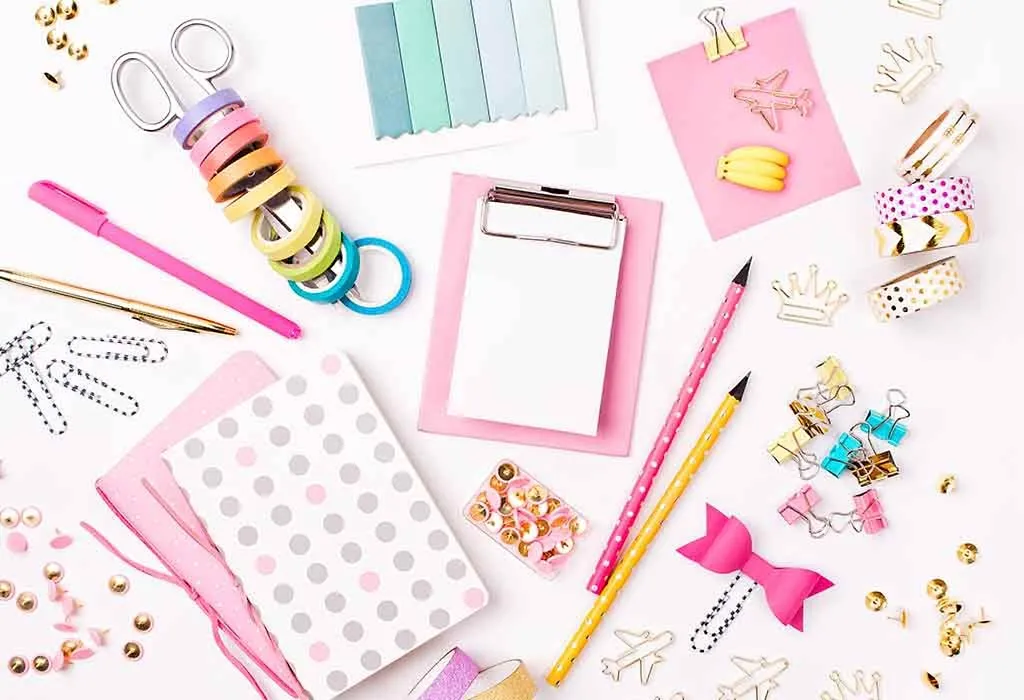 Depending on the hostess' preferences, stationery is a great gift to give after a baby shower. This could include personalized journals, diaries, pens, and pencils, among other gifts.
4. Scented Candles
Who doesn't like scented candles? They smell great, provide you with ambient lighting and add to the mood of the room. They are the perfect gift for the hostess after a successful baby shower.
5. Bath Related Gifts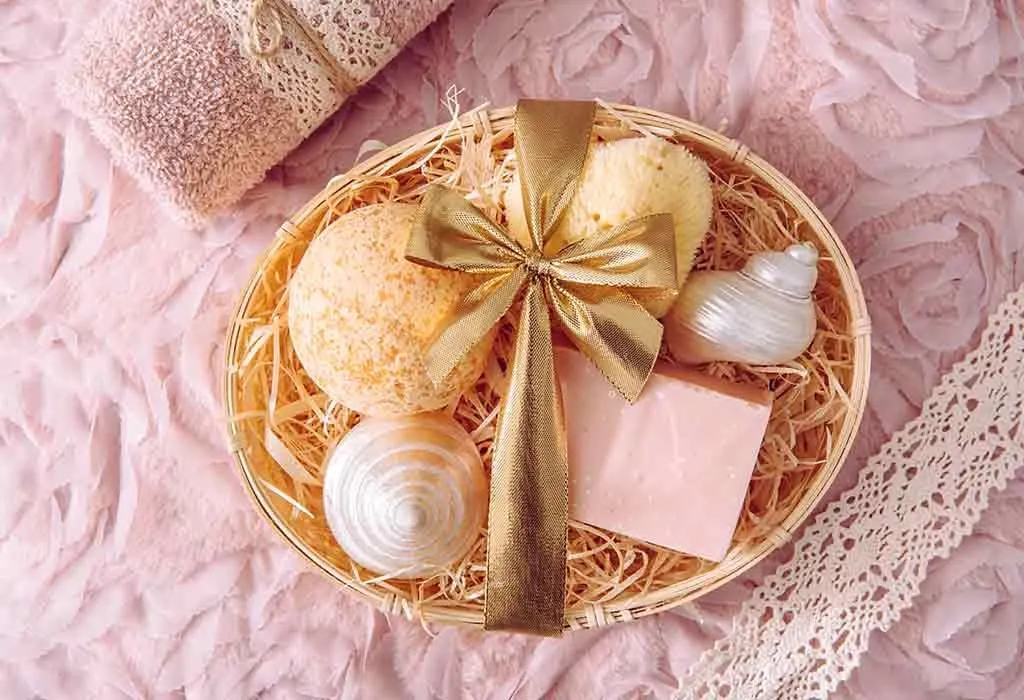 One of the gifts that many people love is bath and body-related products. You can pick out a bath bomb or a colourful body scrub – either way, the hostess is bound to love it.
6. Dinner And Movie
It can be tough to figure out baby shower gifts for multiple hostesses. You can take all of them for a nice dinner and dessert, to thank them and spend time with them, or you could bond over a movie as well. Either way, a great idea!
7. Customized Wine Bottle And Glasses
It is easy to find personalised gifts if you have been around on the interweb. A personalized hostess gift for a baby shower can be a custom labelled Wine bottle and glasses that may have their name engraved. It is a wonderful gift to receive.
8. Cutting And Serving Board
It is safe to assume that the hostess loves throwing parties after your lovely baby shower. For this purpose, a great gift is a customized cutting and serving board for her next soiree.
9. Potpourri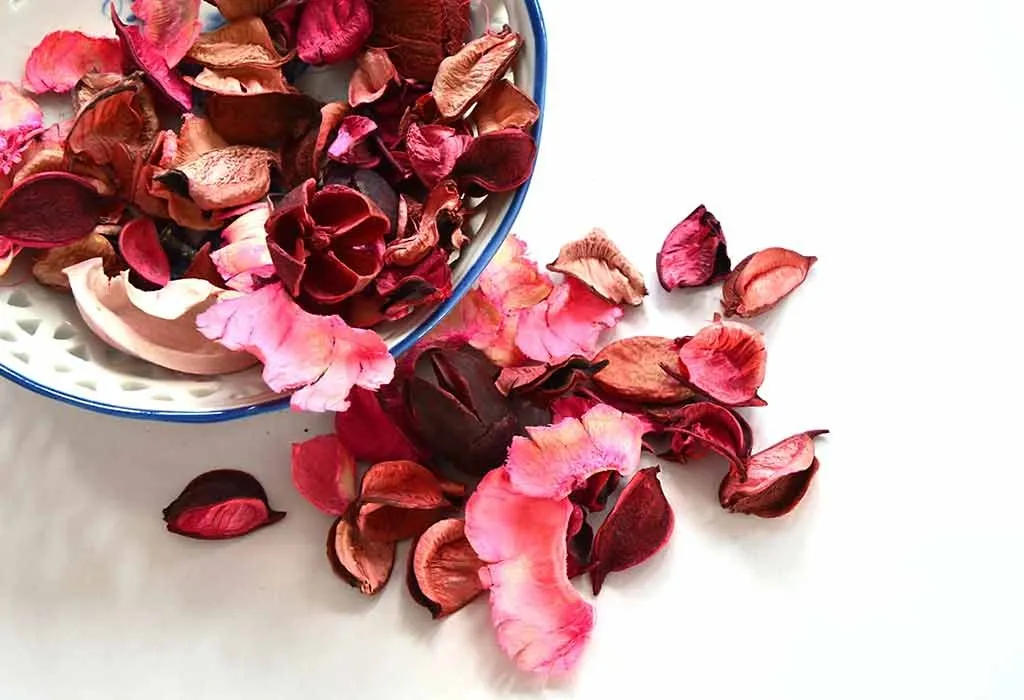 Making your potpourri is not very difficult; you can also add a personal touch to it. Making the hostess' house smell nice for weeks is always a pleasant gift.
10. Herb Garden Kit
A herb garden kit is a cute gift to give your hostess so they have a starter pack for growing their herbs in the comfort of their homes. Herbs are useful while cooking, and a starter pack is the best to ease into the herb garden life.
11. Coffee Table Book
This one is a no-brainer; you can pick out a coffee table book based on the likes of the hostess. If you want to go above and beyond, you can create a coffee table book with all your best memories and others from her family. Be sure to have some tissues around because this can be a tearjerker!
12. Photo Frame
A photo frame is a great gift for the hostess so they can always remember the wonderful baby shower and their best friend. You can print one or make a collage out of a bunch of photos, frame it and send it across with a note.
13. Cute Teapot Set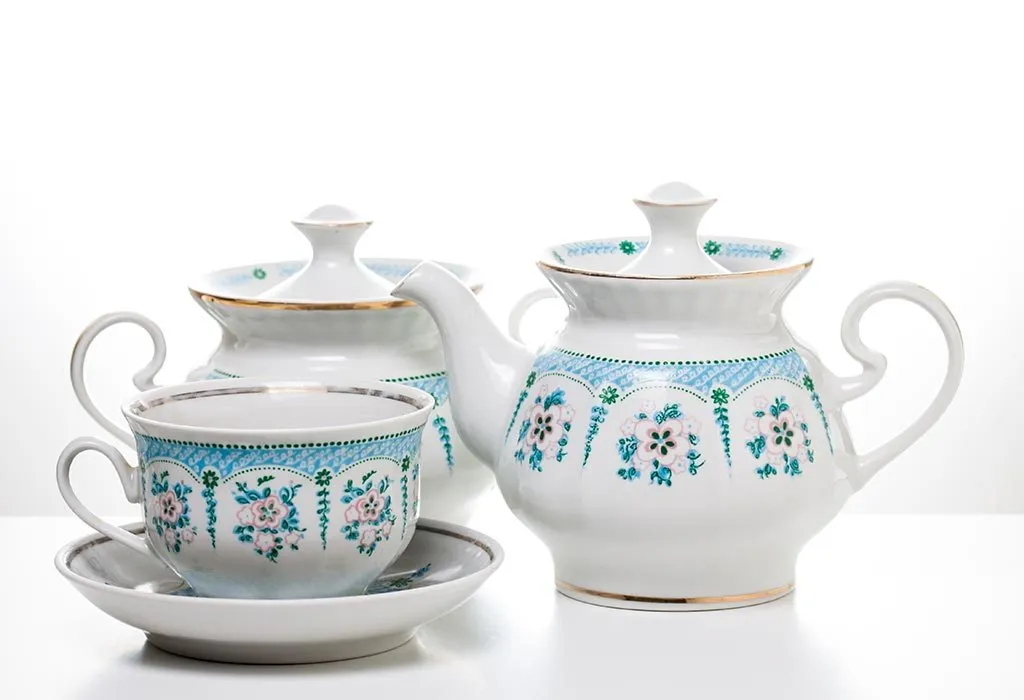 Teapots are cute gifts to give for multiple occasions. They come in different shapes, sizes, and colours and are very useful for the hostess who is an avid tea drinker.
14. Hand Soap And Dish Soap
This set is available in many scents, so make sure you choose the one the hostess will love. Our personal favourite is the Grapefruit scent.
15. Dried Floral Arrangement
A dried floral arrangement is perfect because the flowers never die out and will be there all year long. It makes for a great piece in the foyer. You could also choose dried flowers with scent in them to make the house smell lovely.
16. Books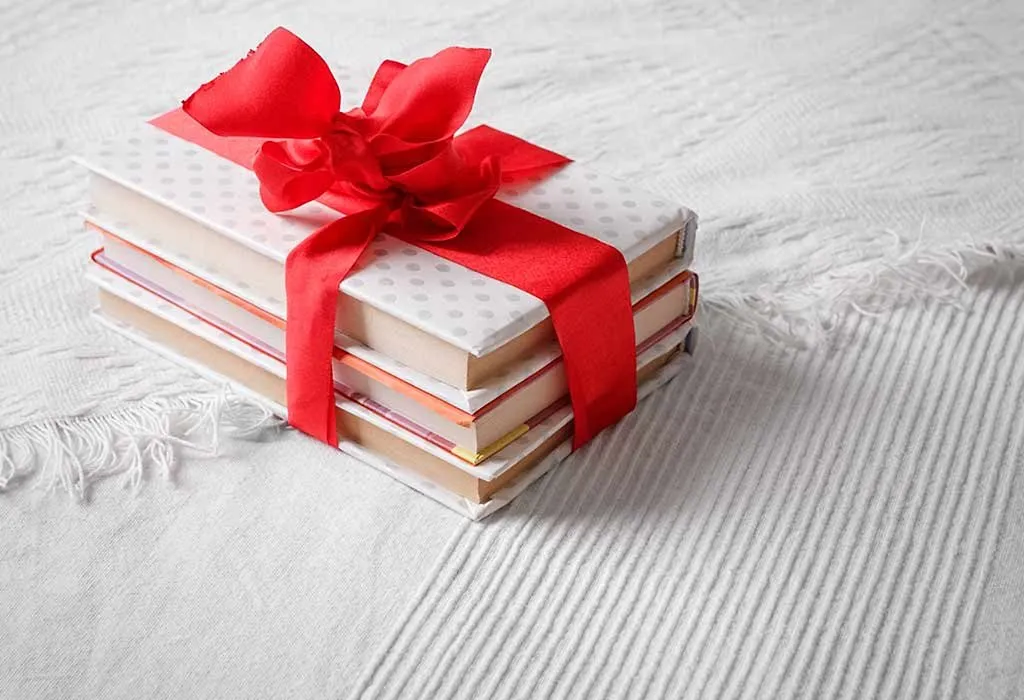 Books are a tried and tested gift. Make sure to pick up books based on the authors and genres that the hostess prefers, and they will love them.
17. Baking Set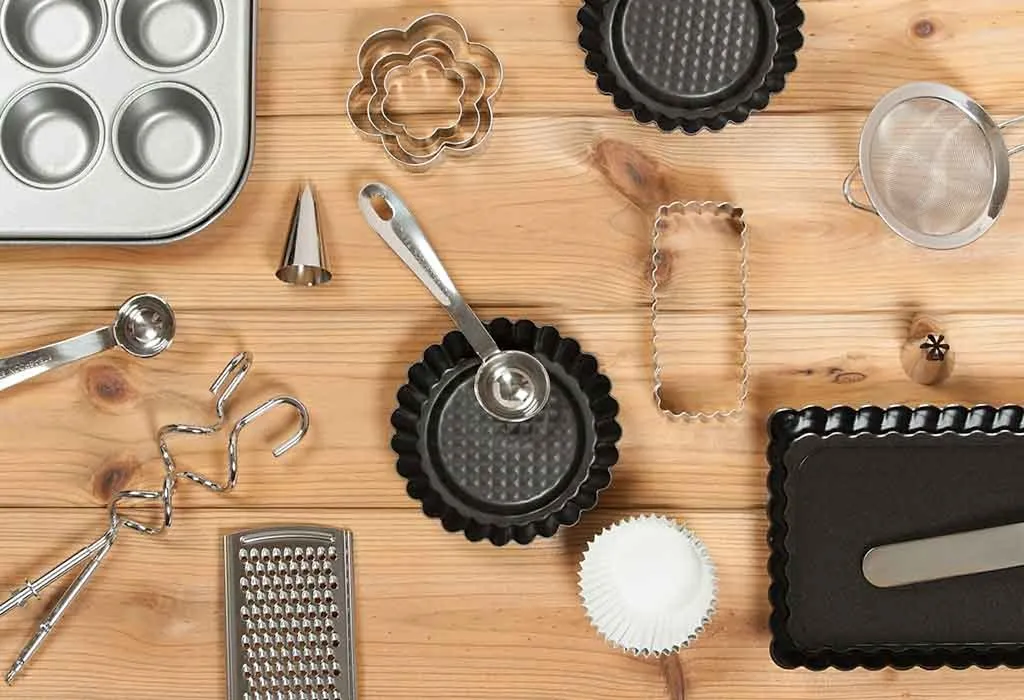 If the hostess is a big fan of baking, a baking set of different accessories will blow her mind. This could include spoons, whisks, silicone mixing spoons and, moulds, etc.
Unique Baby Shower Gift Ideas for Hostess
When showing appreciation for the gracious hostess of a baby shower, choosing a unique gift can make a lasting impression. Here are 10 distinct gift ideas that go beyond the ordinary, adding a touch of thoughtfulness to your gesture:
1. Spa Retreat Set
Treat the hostess to a luxurious spa experience with soothing bath salts, scented candles, and a plush robe. After all the hard work organising the baby shower, she'll appreciate the opportunity to relax and rejuvenate.
2. Cooking Class or Food Delivery
If the hostess is a food enthusiast, consider gifting her a cooking class where she can learn new culinary skills. Alternatively, you could arrange for a gourmet meal or meal kit delivery, allowing her to enjoy a delicious, hassle-free dinner.
3. Custom Illustration or Portrait
Commission a custom illustration or portrait that captures a meaningful moment from the baby shower, like a candid group photo or a snapshot of the hostess with the mom-to-be. This artistic memento will be cherished for years to come.
4. Memory Scrapbook
Create a beautiful memory scrapbook filled with candid photographs, heartfelt messages, and mementoes from the baby shower. It's a thoughtful way to help the hostess remember the special day she helped create.
5. Homemade Food
If you are a good cook, this is one of the inexpensive baby shower hostess gifts since you have to whip up everything you need in your kitchen. Dishes and desserts can be customised based on the hostess's liking and preference. Make sure to put a lot of love into it, and the hostess will love it!
6. Decorative Plants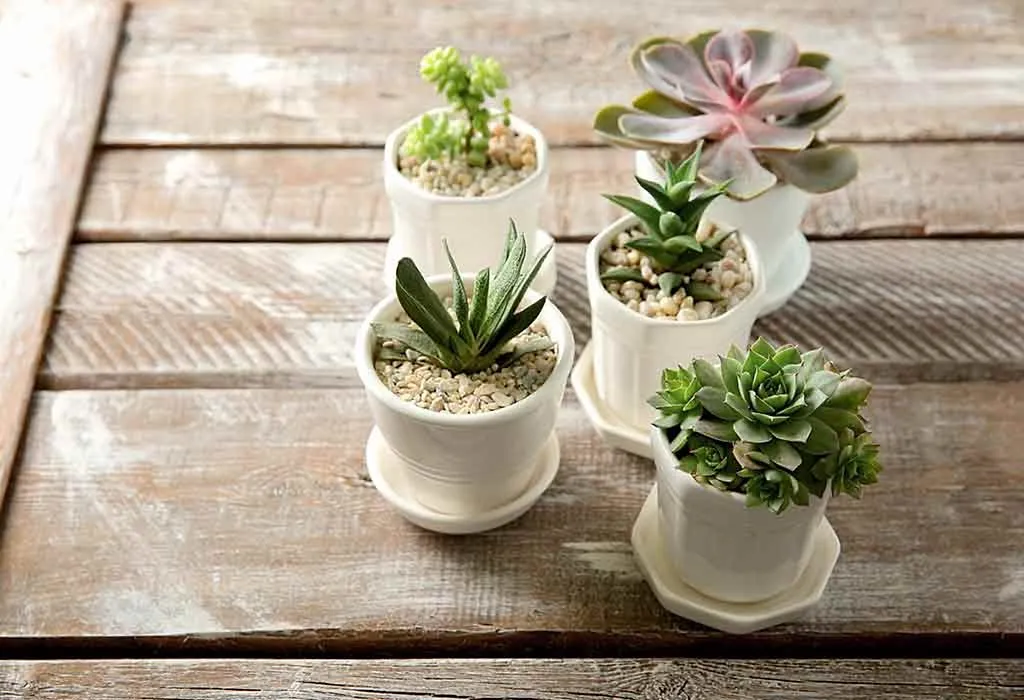 Tiny succulents in cute pots are the perfect gift to give for any occasion. They could be either fake or real plants, depending on your preference and also don't cost much, which is a boon considering the expenses once the baby comes along.
7. Infused Olive Oil
Olive oil does not come cheap, but there are options where you can find the oil infused with flavours to enhance the taste of anything you're cooking. It is a fantastic upgrade for your hostess's kitchen.
8. Assorted Jewelry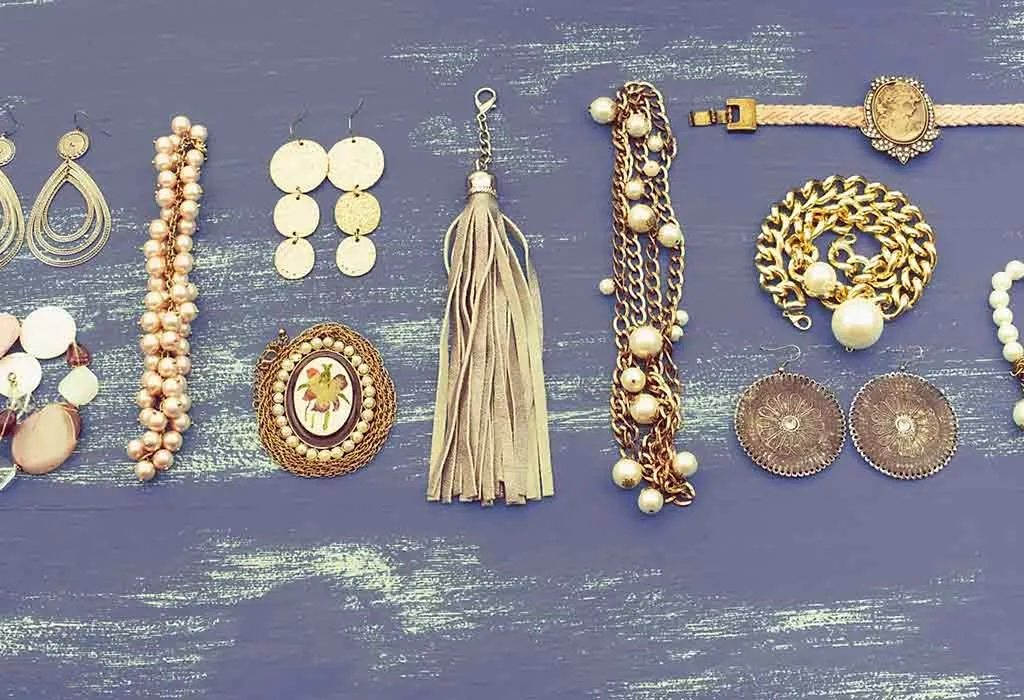 In case your hostess likes jewelry, the perfect gift would be to get a box with an assortment of different kinds of jewelry, including earrings, rings, pendants, necklaces and the likes.
9. Tote Bag Set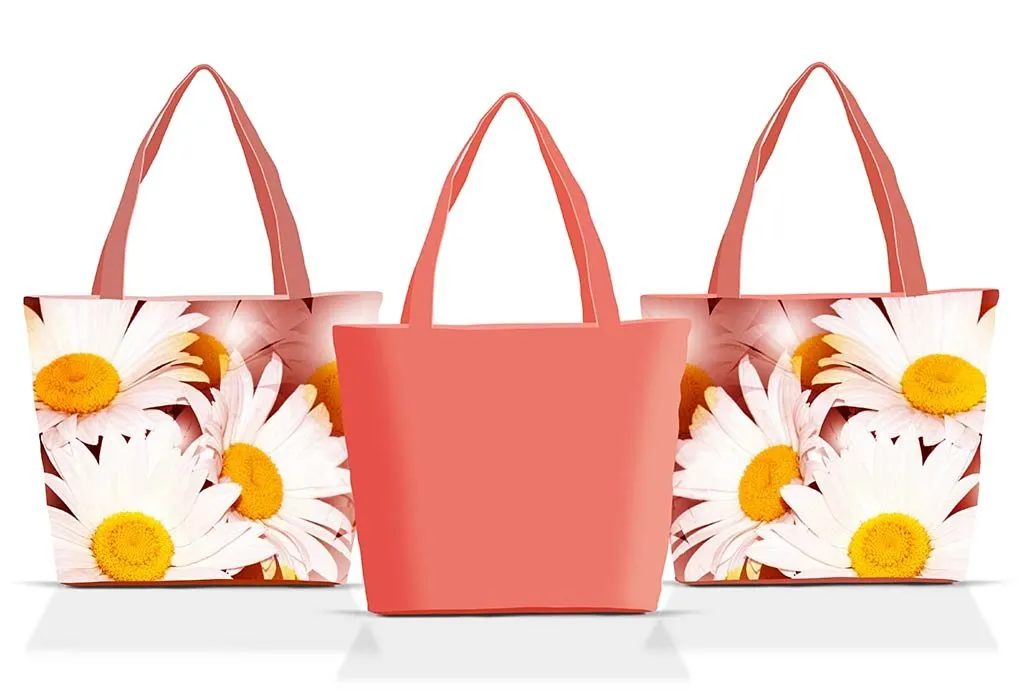 Environment-friendly is the order of the day and tote bags come in different shapes, sizes, colors as well as materials. You could pick out a set of tote bags for different occasions and gift them to the hostess.
10. LED Lights and Photos
String lights and personal photos of family and friends also make an excellent gift for the hostess. All you need are small prints of photos that mean a lot to you, string lights in the colour of choice and mini clothespins to hang the photos.
Personalised & Customised Baby Shower Hostess Gifts
Welcoming a new life into the world is a joyous occasion, and the hostess plays a vital role in making the baby shower memorable. Expressing gratitude with a personalised and customised gift adds more thoughtfulness to your gesture. By selecting one of these 9 personalised gift ideas, you'll convey your appreciation to your hostess in a way that truly reflects the unique bond between her and the celebration of new life.
1. Star Map of the Shower Date
Capture the night sky's beauty on baby shower day by gifting a custom star map. Highlighting the constellations as they appeared on that date, it's a unique way to commemorate the special occasion.
2. Handwritten Recipe Book
If the hostess loves cooking, gather handwritten recipes from guests and compile them into a beautiful cookbook. Include heartfelt notes alongside each recipe for a personalised touch.
3. Custom Jewelry
Gift a piece of jewellery featuring the baby's birthstone or a pendant engraved with the baby's initials. The hostess can wear a meaningful and elegant keepsake close to her heart.
4. Illustrated Storybook
Create a storybook that narrates the journey of the baby shower, featuring illustrations of key moments and attendees. This whimsical gift combines creativity and sentimentality.
5. Garden of Memories
Present the hostess with a potted plant or mini indoor garden, and attach small photos or messages from the baby shower guests to each plant. As the plants grow, so will the memories of the special day.
6. Coffee Mug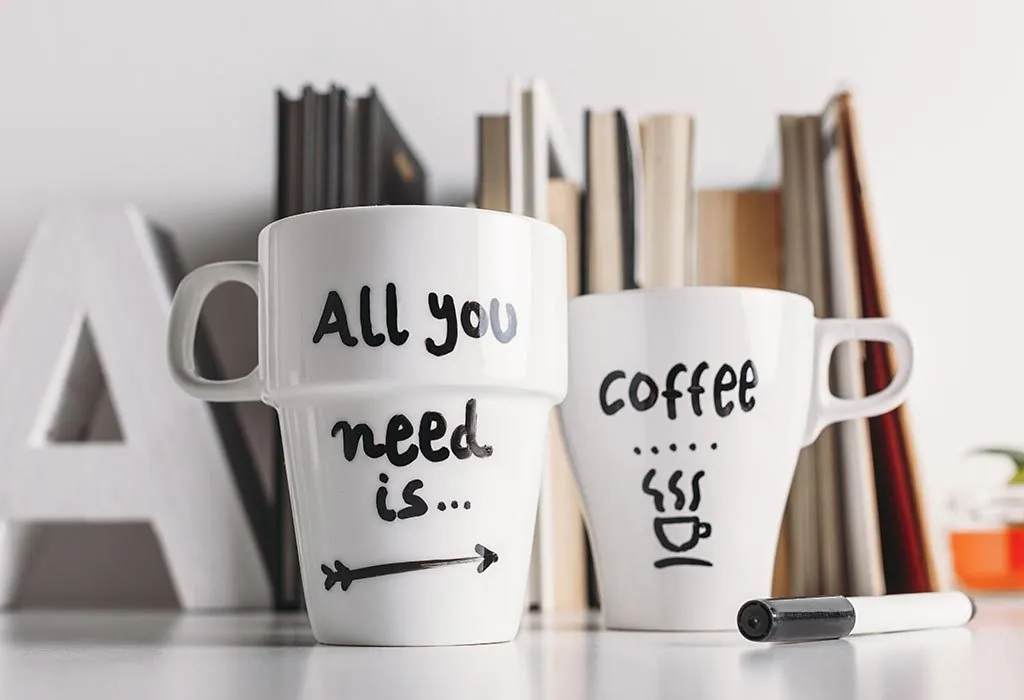 Nowadays, you can get nice coffee mugs that come with temperature control, which helps keep the beverage hot or cold for up to an hour or more. These make for great gifts for a hostess during a baby shower.
7. Personalized Apron
If the hostess enjoys spending time in the kitchen, whipping up new recipes, things get messy often. A personalised apron with their name or a message is perfect and handy!
8. Treat Yourself Gift Card
This is a wonderful gift to give the hostess since it can contain an entire spa day where the hostess can get many self-care treatments, including massages, manicures, pedicures, and facials, to name a few. You can choose the treatments you want to include based on your budget.
9. A Heartfelt Note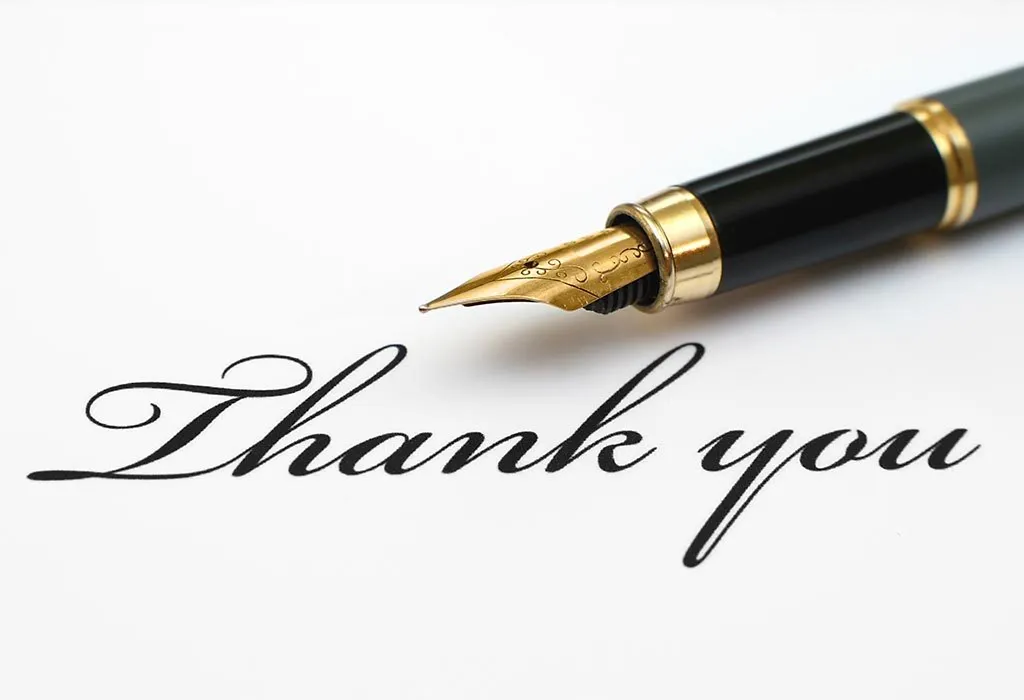 Sometimes, it is easier to keep things simple and send across a long note with a heartfelt thank you in it. For some people, words are worth a lot more than anything materialistic so be sure to write something meaningful and with depth so that the hostess loves and cherishes the moment.
Inexpensive Baby Shower Hostess Gifts
Celebrating the impending arrival of a little one is a joyful occasion, and the hostess plays a pivotal role in making it memorable. Even on a budget, there are unique ways to show your thankfulness and make her feel valued.
1. Assorted Chocolates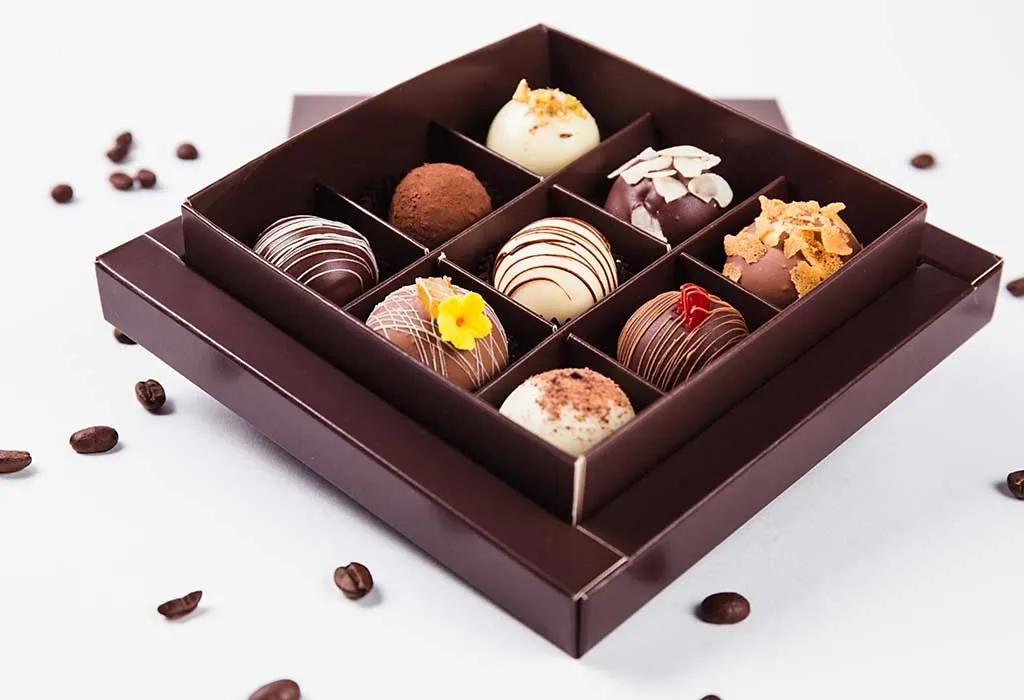 If your hostess has a sweet tooth, assorted chocolates are a safe option. Most people love chocolate and if you hunt for them, you might find the best ones that will suit your needs.
2. Memory Jar
Fill a mason jar with colourful notes, each containing fond memories or kind words from the baby shower guests. She can pick one whenever she needs a smile.
3. Homemade Treats
Bake her favourite cookies, brownies, or snacks and present them in a decorative jar. Adding a personalised label makes it feel extra special.
4. Plant Buddy
Gift a small potted plant or succulent, along with a cute plant-themed note. It's a symbol of growth and appreciation that she can nurture.
5. Homemade Candle Holders
Create a set of personalised candle holders using simple materials like mason jars, glass paint, and adhesive stencils. Decorate each jar with a design that holds special meaning, such as baby-related motifs or the baby's name. Once completed, include tea light candles for a cosy touch. These homemade candle holders will warmly illuminate her space and remind her of the beautiful memories shared at the baby shower.
Basket Gift Ideas for Baby Shower Hostess
These unique gift basket ideas offer a heartfelt way to express gratitude and make the baby shower hostess feel special.
1. Coffee Gift Basket
This works well for a hostess who is a coffee connoisseur. The basket can have different kinds of coffee, mugs, sugar, creamer and other goodies.
2. Picnic Basket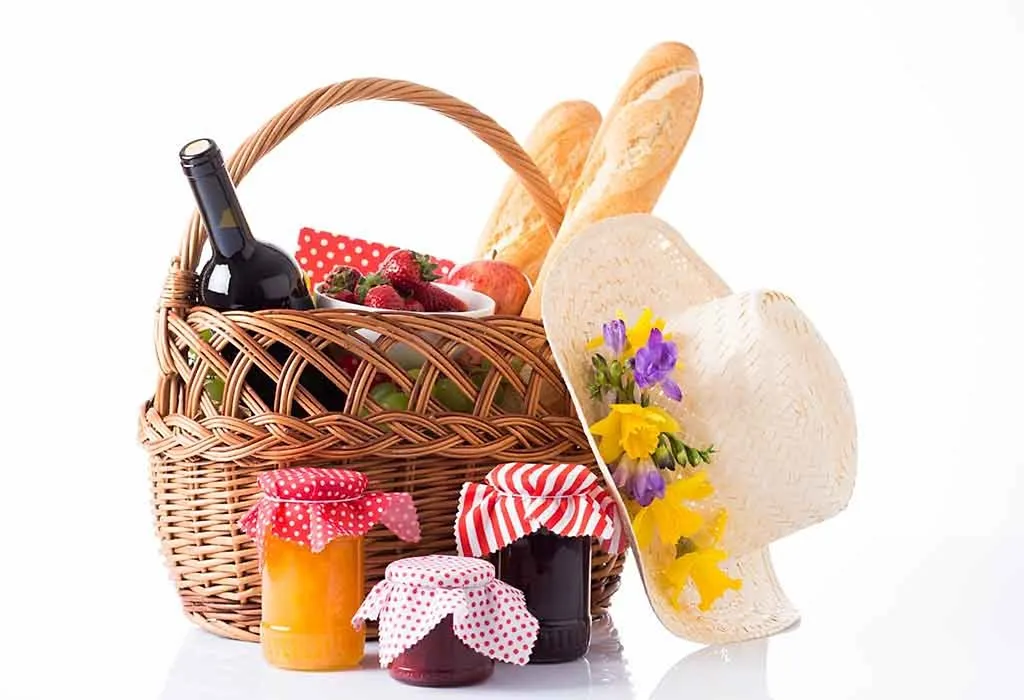 In case you are on a budget, this one is a winner. You only need a picnic basket with fruits, berries, candies, a small bottle of wine and a thank you note. It is always exciting to get a basket with an assortment of gifts.
3. Pampering Spa Basket
Fill the basket with scented bath bombs, a plush robe, calming teas, and a candle. It's a soothing treat that allows her to unwind and relax.
4. Gourmet Treats Basket
Pack the basket with gourmet chocolates, artisanal snacks, and a bottle of wine. A tasteful indulgence she can enjoy at her leisure.
5. Bookworm's Escape Basket
Include some bestselling books, a cosy blanket, and a collection of herbal teas. This basket is perfect for a hostess who loves to curl up with a good read.
6. Green Thumb Basket
Fill the basket with small potted plants, gardening gloves, and packets of seeds. Ideal for a hostess with a penchant for gardening.
7. DIY Craft Basket
Provide crafting supplies, like paints, brushes, blank canvases, and a guidebook for a specific craft. A creative outlet she can enjoy in her free time.
8. Culinary Delights Basket
Include a variety of exotic spices, unique condiments, and a stylish apron. A treat for the hostess who enjoys experimenting in the kitchen.
9. Movie Night Basket
Pack the basket with classic DVDs, gourmet popcorn, and cosy socks—a perfect setup for a relaxing movie night at home.
10. Scented Sanctuary Basket
Fill the basket with aromatic diffusers, scented oils, and a set of soft towels. An inviting gift that turns her space into a tranquil retreat.
How Much Should I Spend on a Hostess Gift?
When determining how much to spend on a hostess gift, it's essential to consider various factors. Your relationship with the hostess, the occasion's formality, and your budget influence your decision. A thoughtful gift in the $15 to $30 range might suit casual gatherings. You might opt for something in the $30 to $50 range for more formal events or close relationships. Ultimately, focusing on the effort she put into hosting and choosing a gift that reflects your appreciation is key, regardless of the specific amount spent.
FAQs
1. How Many Hostesses Can You Have at a Baby Shower?
There is no strict rule on the number of hostesses for a baby shower. It can vary based on the preferences of the expectant parents and the cultural or regional norms. Some baby showers have one leading hostess, while others involve multiple friends or family members co-hosting the event. The key is ensuring the hostesses collaborate smoothly to plan and execute a memorable celebration.
2. Can Grandmother Host the Baby Shower?
Yes, a grandmother can undoubtedly host a baby shower. It's becoming more common for grandmothers and other family members or friends to be involved in planning and hosting baby showers. However, some etiquette guidelines suggest that a close family member, like a sister or friend, is more suitable as the prominent hostess to avoid any appearance of gift solicitation. The most important thing is to ensure that the expectant parents are comfortable with the choice of hostess and that the event is planned with care and consideration.
There are various gift options for hostesses. You have to think about them so that they mean something and have value. We hope our list gave you some ideas to work with; all the best!
Also Read:
Best Baby Shower Gift Ideas
Modern and Fun Baby Shower Games
When Is the Best Time to Have a Baby Shower?
Your Checklist for Planning the Perfect Baby Shower