25 Movie Night Snacks Ideas That You Can Enjoy with Your Family at Home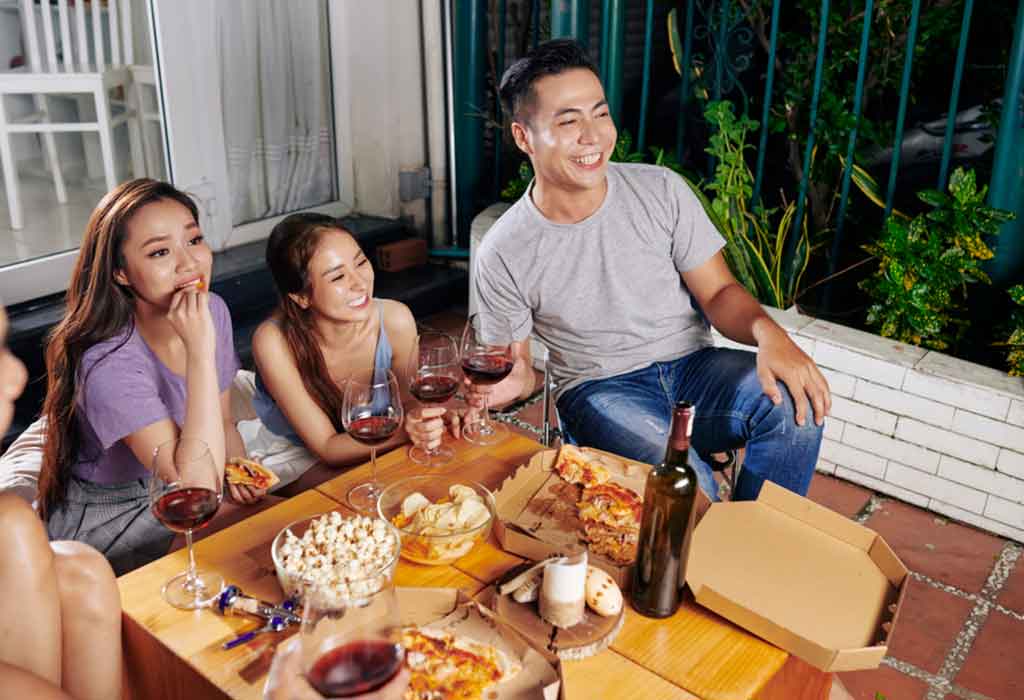 A family movie night is just not a tradition or just about watching movies. It's a time for families to connect and enjoy together as they together watch their favorite movies. Snacks are an integral part of movie watching, whether at home or in the theatre. No movie night is complete without some snacks.
Its's Movie Time – Food Ideas That Will Recreate Theatre Experience at Home!
Movie nights are the most awaited nights for the whole family. Huddled together in the living room, all family members enjoy binge-watching movies, having fun, and relaxing. It is almost a requirement to have snacks to enjoy while watching a film at home for some enjoyable family time. However, mostly the choices of snacks are limited to popcorn, chips, or pizza. Though they are classic choices, there's no harm in trying new snacks. After all, variety is the spice of life!
Here are some delicious homemade movie snacks to transform your movie night into a theatre-like experience:
1. Mexican Hot Dogs
Add the exotic Mexican flavor to your regular hotdogs for the experience of theatre-like gourmet hotdogs. You can make them with assorted veg and non-veg fillings and serve with crispy French fries and any cheesy dip.
2. Crispy Mac-n-Cheese Cups
Who doesn't love Mac and Cheese? Give a stylish twist to the classic Mac and Cheese dish by making crispy cups of the dish. Use the cupcake mold or muffin liners to make these Mac and cheese cups. Pour the creamy Mac and cheese in individual portion size in the tray and layer the cups with bread crumbs or cornflakes to get crispy tops and bake for few minutes. Your family will love the crispy bite-size cups as they enjoy their favorite movie.
3. Fruit and Nut Yogurt
Instead of the usual ice cream, serve some healthy fruit and nut yogurt. Take any yogurt (frozen or not), whip it well, and then add chopped fruits of choice and nuts. Pour in ice-cream cups and refrigerate. Serve these cold and creamy yogurt cups during the movie as an excellent substitute for ice cream.
4. Chunky Guacamole with Cheese Crisps
Instead of the usual dips for your chips or crisps, serve chunky guacamole on your movie nights. Roughly mash avocado to make this chunky guacamole and serve with cheesy crisps. You can substitute cheesy crisps with pork rinds or tortilla chips.
5. Crispy Cheese Straws
Make these ultimate cheese straws at home instead of buying puff pastries from the store. Bake in the oven a few minutes before the movie. Sprinkle herb seasoning with toasted chili flakes before serving. Within no time, your family will be asking for a second serving.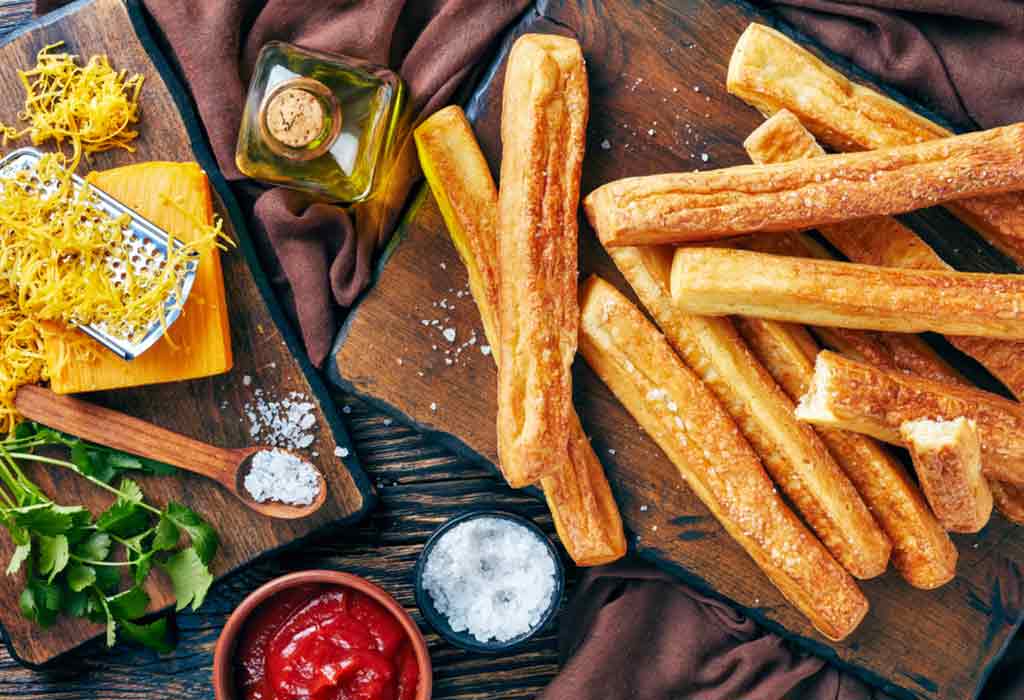 6. Crunchy Chicken Popcorn
Chicken popcorn is one of the popular movie snacks served in theatres. Make the healthier version of this popular snack at home by using lighter bread and cooking them in an air fryer to eliminate grease. Serve with spicy chipotle aioli dip for easy binging.
7. Oatmeal Cookies
Add healthy and fabulously tasty cookies to your movie night's menu. These healthy oatmeal cookies can be easily made at home and are popular healthy movie snacks. Rich in magnesium and other nutrients, oats are good for a healthy heart and body. Add walnuts and honey to enhance the taste and a sweet-filled crunch.
8. Jello
Get back to grade school days with this jiggly snack. Gelatine, the main ingredient of jello, promotes strong bones, clear skin, and other health benefits. Make in a variety of flavors and serve during the movie.
9. Veggies with Creamy Dip
Want to replace chips with something healthy for your family movie nights? Then go for vegetable cuts with a low-fat or fat-free creamy dip. You can cut fresh carrots, cucumbers, and celery into finger size pieces. Enjoy the crunchy vegetables with a creamy dip while watching movies with the family.
10. Exotic Fruit Sandwich
These exotic fruit sandwiches are ideal for family movie night snacks. Instead of vegetables, add fruit cuts to your sandwiches. You can use fruits such as kiwi, pineapple, avocado, mango, etc., for the filling. Add a layer of creamy sauce to the bread slices for the sweet soft taste. Cut the sandwiches into bite-size pieces for easy snacking.
11. Assorted Snack Tray
Instead of one or two home cinema snacks options for your family movie night, make this assorted snack tray. Make an individual tray for each family member by putting few different things such as marshmallows, chocolate chips, nachos, pretzels, cereal, crackers, fruit snacks, etc. It will make movie snacking easy for everyone.
12. Ice Cream Shakes
Utilize your leftover ice creams by making delicious ice cream shakes. Just add in milk with an ice cream scoop and blend. Add in cookies, chocolate chips, or dried fruits to add extra flavor. You can prepare them beforehand and store them in the refrigerator.
13. Fried Cheerios
Give a delicious twist to this popular cereal by frying them in butter. You just need to melt few tablespoons of butter in a pan and add cheerios to it. Stir till butter coats the cheerios, and they turn brown. Sprinkle a dash of salt and serve.
14. Mixed Chocolate Popcorn
Not much time to prepare elaborate movie time snacks? Don't worry; just microwave the popcorn you have at hand. Drizzle melted brown and white chocolate and let it dry. Sprinkle some chocolate shavings on top and serve. Your family will be amazed by the taste.
15. Mixed Fruit Salad
Serve mixed fruit salad as an alternative to candies. The natural sweetness of sugar is refreshing and good for health. Drizzle a bit of raw honey for that extra punch. Another variation could be freezing the fruits in the day and serving them as a tasty icy salad.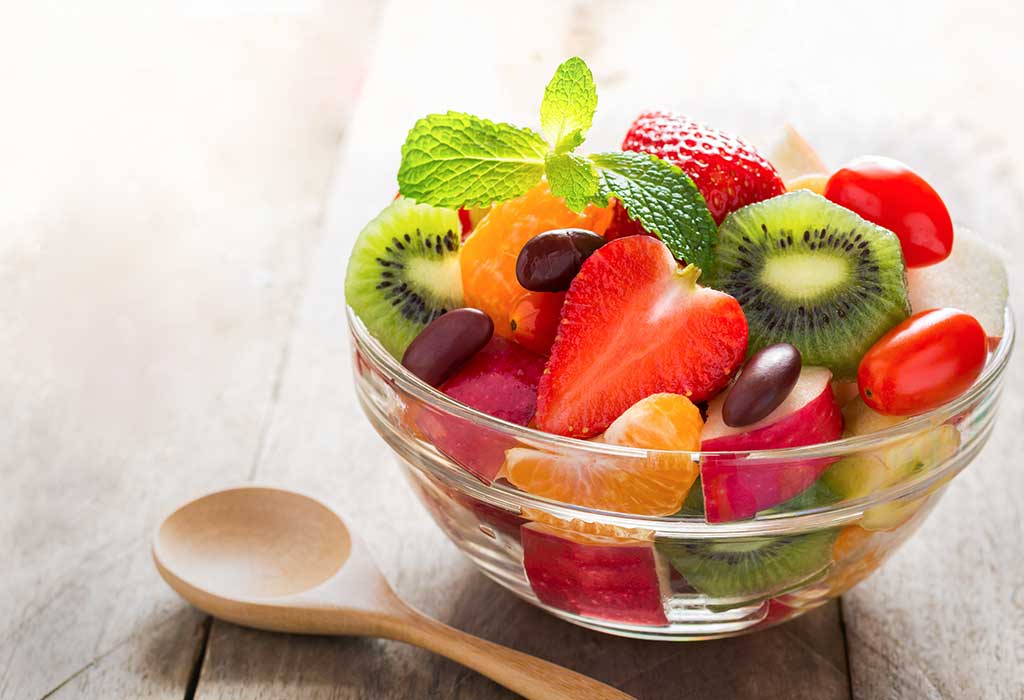 16. Chocolate and Caramel Popcorn Bars with Marshmallows
Caramel popcorn bars filled with chocolate and gooey marshmallows will be the star of your movie nights. Easy to make, these salted caramel bars are suitable for satisfying both sweet and salty cravings. Make these indulgent treats beforehand and serve as your movie date night at-home snacks.
17. Frozen lemon Sandwich Cookies
Make delicious sandwich cookies at home with store brought ingredients. These no-bake cookies can be made a day before your movie night and refrigerated. Serve them during your movie.
18. Chocolate-dipped Pretzels
Chocolate dipped pretzels are one of the popular snacks loved by kids and adults alike. Easy to make, you can prepare them beforehand in the day and serve during the movie.
19. Low-calorie Sliders
Want a snack that is filling or doubles as dinner? Make low-calorie sliders to complete your movie night snack menu. Fill in the bun with fresh vegetables or bacon cuts. Add in chipotle or any other sauce along with a cheese slice as toppings. Serve with spicy fries and cheese dip to complete the meal.
20. Bananas Dipped in Dark Chocolate
Make this delicious and quick snack for your family movie nights. This healthy snack can be made in few minutes by dipping bananas in melted dark chocolate. Sprinkle grated coconut, almond flakes, and icing sugar to dress them up. Your family will gobble them up without realizing they are the same bananas sitting in the fruit basket for days. To give an exotic touch, add strawberries dipped in chocolate.
21. Cherry and Whipped Cream Kombucha Floats
Re-live the old school times with this delicious float. The added whipped cream with cherries on top of the bubbly drink will have kids and adults both asking for more. You can also make the same floats by using any aerated drink or juice of choice. The sweet drink is perfect to go with any savory snack to recreate the theatre movie experience.
22. Fresh Herb Fries
French fries are loved by all and easy to make. Add a healthy twist to your fries by adding in hearty herbs such as fresh rosemary and thyme. Remember to roughly chop the herbs to release their aroma and essential oils. For added flavor, sprinkle toasted chili flakes, fennel pollen, or lemon zest before serving. Serve with cheesy dips.
23. Choco-chip Popcorn
Movie nights and popcorn is the best combo. For an indulgent movie viewing experience, give a delicious twist to your basic popcorn. Add in the seasoning of chocolate chips, dried fruits, and peanuts to your classic popcorn for an excellent movie snack.
24. Cheese Fries
Make your own healthier version of cheese fries at home for the ultimate theatre experience. Instead of frying, make them by baking in an oven before topping them with some cheese sauce. It will not only minimize the oil content but will also save you from the mess. Just bake these 20 minutes before movie time, and you will be munching these hot cheese fries as your movie starts. Add in some fresh veggies and mixed herbs to make them more delicious.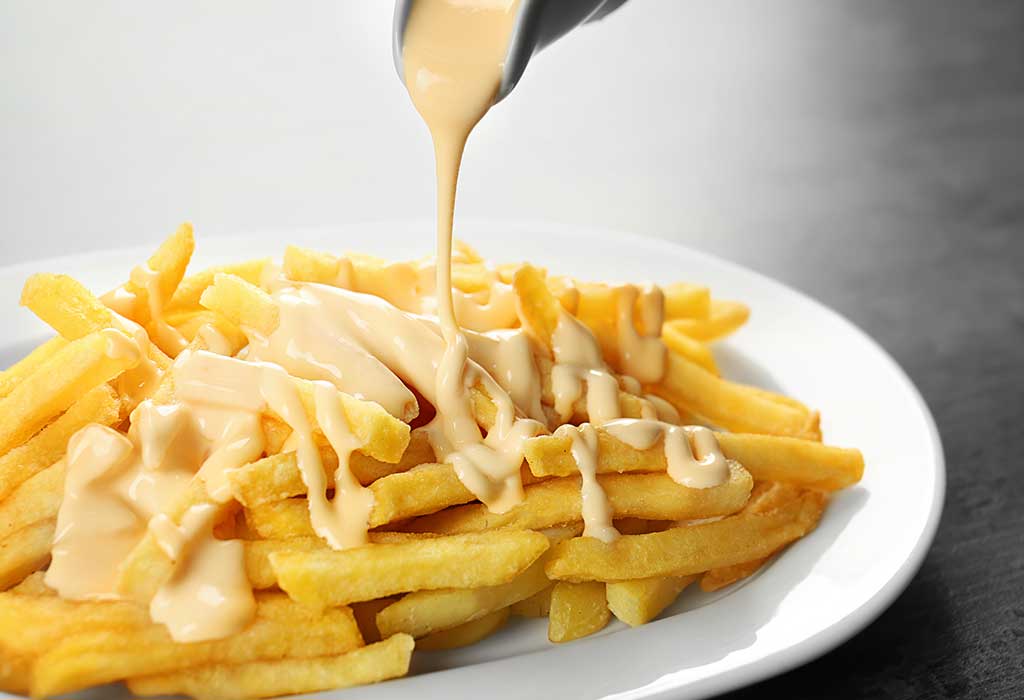 25. Cheese and everything nachos
Nachos are one of the best movie snacks. Add cheese and anything you have in your refrigerator to them and make the perfect movie theatre snack. Along with cheese, add olives, jalapenos, cherry tomatoes, shredded meat/chicken, or whatever you want to crispy nachos and microwave or bake for few minutes. Sprinkle some mixed herbs and dig in. Do remember to make a big batch!
Family movie nights are incomplete without delicious snacks. Recreate the theatre-like movie watching experience with these indulgent snacks and make your movie time memorable for your family.
Also Read:
Snacks For Dieting And Weight Loss
Healthy Snacks For Kids
Healthy and Yummy After School Snacks for Children