25 Most-watched Spanish Movies on Netflix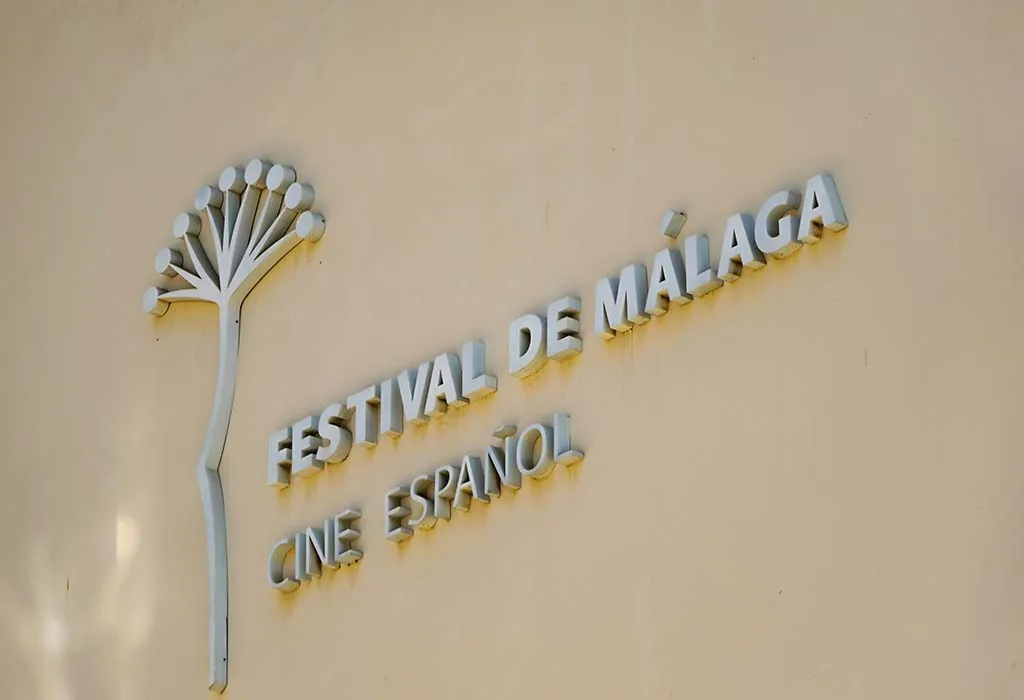 In this Article
With a wide array of films ranging from horror and crime to comedy and romance, Spanish films on Netflix have been sourced from Spain, Peru, Argentina, and other parts of the Spanish-speaking world. Whether you're fluent in Spanish, working on your language skills, or just curious about what you're missing, it's time to give Netflix's selection of award-winning movies a shot. This list of 25 Most-Watched Spanish movies on Netflix will help you to delve into the world of beautiful Spanish cinema.
The Best Spanish Movies You Can Watch on Netflix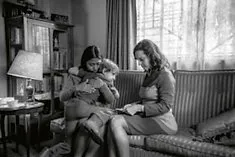 Spain's history of films began at the end of the 19th Century. Cinema in the country is a popular art form that boasts an intriguing development course over the years. The first Spanish movie was released in 1897. Although the silent Spanish film industry was centered in Barcelona till 1914, it had shifted focus to Madrid by 1928. The Spanish film studio, Compañía Industrial Film Española S.A (CIFESA), helped introduce sound to the Spanish film industry. The Spanish Civil War saw its cinema becoming a medium of propaganda instead of an art form or entertainment. 1950 to 1970 was a period of collaboration between Spain, Italy, and France. The Franco regime heavily imposed censorship in Spanish cinema. All non-Spanish language movies were either dubbed into Spanish or banned. After the infamous Franco regime, Spain attained democracy, opening the gates for loosening censorship surrounding the Spanish film industry. Film in Spanish regions also thrived with the development of the Catalan Institute of Cinema and the rise of 'New Basque Cinema.'
Argentina, Mexico, Spain, and several other European countries are contributing to the development of the Spanish film industry today. After the 2000s, Latin American films are also providing great releases that are steadily becoming crucial to this industry. The industry spans multiple genres, from Spain's notable classics, daunting mystery, horror-flicks, enlightening documentaries, heart-breaking melodramas to political horrors from Guatemala. These memorable movies are now recognized globally and have won significant awards at the Academy Awards or Cannes Film Festival. Their accomplishments have brought the resurgence of Mexican cinema to the doorsteps of Hollywood and increased their accessibility on streaming platforms.
Though the language becomes a hindrance to watching foreign films, subtitles offer an easy way to experience the emotions of the best Spanish movies on Netflix that can bring one closer to the Hispanic heritage. Good Spanish movies on Netflix fall in popular films and hidden gems categories that attract movie-loving audiences. In case you're meandering through recommendations, here is a list of the top Spanish movies on Netflix that are worth a binge-watch. Give these a go in your free time and become a Spanish film enthusiast yourself.
1. A Boyfriend For My Wife
Year of Release – 2008
This Argentinian gem is one of the best, laugh-out-loud funny Spanish movies on Netflix. Fed up with his wife's negativity, a frustrated Tenso hatches a plan to end his marriage. He hires an unlikely seducer to whisk her off her feet, but his scheme has unintended consequences.
2. Holy Camp
Year of Release – 2017
With four women in the lead cast, this movie is one of the best Spanish comedies on Netflix that criticizes faith. This musical has genuinely funny moments that evoke a certain level of reflection.
3. Veronica
Year of Release – 2017
Considered one of the scariest Spanish movies on Netflix, this hugely entertaining ghost thriller follows teenage girls Veronica and her friends. They use an Ouija board to attempt to contact the girl's dead father. However, mistakenly they make contact with evil demons instead.
4. Roma
Year of Release – 2018
Winning three Oscars, Roma depicts the life of Cleo, a live-in housekeeper of a middle-class family. This drama focuses on Cleo's relationship with the broken family and her unplanned pregnancy against the backdrop of socio-political upheaval in 1970s Mexico.
5. The Son
Year of Release – 2019
This psychological thriller is about a pregnant woman who becomes increasingly erratic during her pregnancy, isolating herself from her husband. Her obsession and behavior only worsen after childbirth which forces her husband to make a desperate decision.
6. The Crime That Bind
Year of Release – 2020
This new Spanish movie on Netflix is about a desperate and confused Alicia willing to do her best to keep her son from prison. Her son was convicted of an attempt to murder his ex-wife. Soon she finds something all the more sinister.
7. Amar
Year of Release – 2017
Driven by the desire to break free from her mother's control, Laura dreams of getting pregnant with Carlos, her lover. As both look for their place in this world, their deep passion gets tarnished by unexpected life events.
8. The Silence Of Others
Year of Release – 2018
This powerful documentary captures the epic struggle of Spanish citizens who lived under the forty-year dictatorship of General Franco, making for a noteworthy testament of Spain's national pain.
9. The Distinguished Citizen
Year of Release – 2016
A Nobel-prize winning wealthy expat novelist returns to his homeland in Argentina after decades to accept a local award.
10. 100 Metros
Year of Release – 2016
The film is based on a true story about a man, who after being diagnosed with multiple sclerosis resolves to compete in an Iron Man race when his doctor told him he could even barely walk.
11. All The Freckles In The World
Year of Release – 2019
This Mexican coming-of-age romantic comedy is about a youngster José Miguel and his efforts to win over the girl of his dreams.
12. Time Share
Year of Release – 2018
This funny, fast-paced thriller is about two families separately duped into buying a timeshare in a tropical paradise. As they arrive, they realize that timeshares are part of a sinister plot they must thwart.
13. Palm Trees In The Snow
Year of Release – 2015
Idealistic Clarence follows the tantalizing clue in a fragment of an old letter which shows that her aging, addled uncle has been secretly sending money to an island family. She travels to her family's tropical plantation only to uncover generations of secrets.
14. Everybody Knows
Year of Release – 2018
This thriller revolves around the abduction of the elder daughter of Laura, who travels from Argentina to Spain to attend her sister's wedding. The film's abrupt turn into what feels like thriller territory reveals a dark web of hidden secrets.
15. Spanish Affair
Year of Release – 2014
This breezy romantic film is about an Andalusian man who falls in love with a Basque woman who is the first to resist his charming personality. He travels to the Basque region and pretends to be a local to win her over.
16. 7 Years
Year of Release – 2016
This drama is about four business partners who face a fiscal problem in their company. They find a solution to save the company by going to prison for their financial crimes.
17. The Fury OF A Patient Man
Year of Release – 2016
The protagonist of this tight, graphically violent Spanish revenge thriller quietly plots bloody revenge against the bunch of looters who left him without a family.
18. Quién Te Cantará
Year of Release – 2018
Lila, a successful but amnesiac singer of the nineties, forgets how to perform. After returning to the stage after ten years followed by an accident, her super-fan, Violeta, dominated by her daughter, tries to escape from her reality by stepping in to teach the famous singer how to be herself again.
19. Like Water For Chocolate
Year of Release – 1992
Based on a Mexican novel, the romantic drama is about food, passion, family tension, tradition, and forbidden love set in northern Mexico in the early 20th century.
20. Pickpockets
Year of Release – 2018
This Colombian crime-action thriller tells the story of three aspiring teen thieves and a skilled international pickpocket who trains them, who is also a master in the art of trickery and deception.
21. The Invisible Guest
Year of Release – 2016
A successful young businessman is accused of murdering his girlfriend. He hires a top-rate lawyer to defend him. To add to his woes, he has just three hours to plan his testimony. This suspense mystery is full of twists and turns and keeps the viewer working on the puzzle until the end.
22. Smoke And Mirrors
Year of Release – 2016
Engaging and entertaining, this thriller movie throws light on the mid-1990s Spanish political corruption scandal that helped to bring down the country's Socialist government. An ex-secret agent for the Spanish government involved in an extortion case against the Basque terrorist group is framed by his government and forced to leave the country. After he returns, Paesa's life is ruined. He soon plots revenge against the government in collaboration with his friend Jesus Camoes to help him.
23. How To Get Over A Breakup
Year of Release – 2018
This Peruvian comedy is about a young, heartbroken ad copywriter who gets unceremoniously dumped by her lover. However, she gets inspired to write a blog about life as a single woman and is surprised by her website's success.
24. Pan's Labyrinth
Year of Release – 2006
This Oscar-winning fantasy film is set in Spain in the summer of 1944. Ofelia moves with her mother to her stepfather's house. After witnessing her stepfather's sadistic brutality, she is drawn into Pan's Labyrinth, a magical world of mythical beings.
25. Our Lovers
Year of Release – 2006
This romantic drama centres on the romance between a man and woman who meet one day in a café and then develop a unique and strong relationship over the following weeks.
Spanish movies have the power to entertain and thrill while being highly technical and imaginative pieces of art. So, take a plunge into the world of Netflix and fulfill your couch potato fantasies with Spanish cinema.
Also Read:
Best Sad Movies That Will Make You Cry On Netflix
Amazing Korean Movies to Watch in This Year
Best Action Movies On Netflix To Stream
?>