21 Xbox One Games For Kids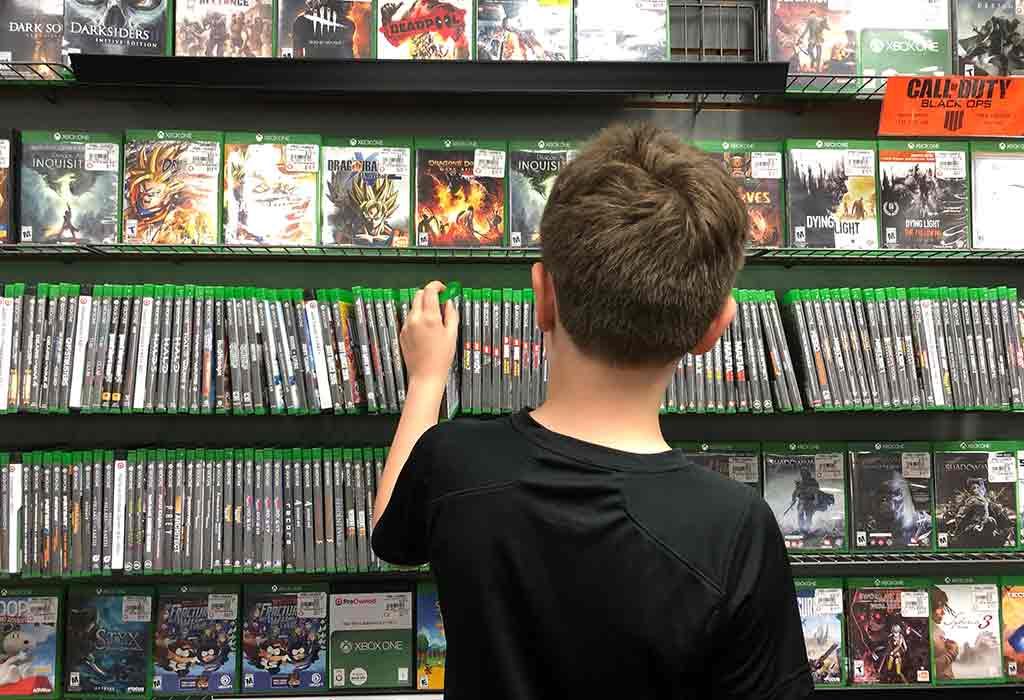 Xbox One is extremely popular among adult gamers. What if your kid also wants to play on Xbox One? Well, there is no need to worry as Xbox One has plenty of games (action, sports, and strategy games) for kids of or below 8 years. The choices of genres these games provide you with are age-appropriate. Some of these games are going to become your personal favorite too. You may also have other questions and doubts on whether giving your child an Xbox or allowing them to spend time on it is safe for their development and growth. Well, in this article, we will discuss everything you need to know along with some of the best xbox one games for kids which are safe for your little one to play!
This article lists out 21 such Xbox One games that are going to impress your little kids.
Best Xbox One Games For Kids
1
. Super Lucky's Tale
Age recommended: 4-7 years
Key Features
Classic fans behold- any of those PS1 lovers out there? Super Lucky's Tale is a classic 3D platformer that would take you back to your old times.

Here, you play as Lucky. The child gets to impersonate a sweet little fox whose aim is to stop the evil Jinx from stealing an ancient Book of Ages.

The game continues in a simple premise and hence is ideal for one of the Xbox one games for 7 year old.
2.
Overcooked
Age recommended: 5-8 years
Key Features
Do you want your children to grow up with age-old values like teamwork and cooperation bottled up in a modern method? Then overcooked should be your pick.
Both the game and its sequel are just the perfect game with four-player control who take up the personality of four chefs and make meals.
3. Lego games
Age recommended: 7-8 years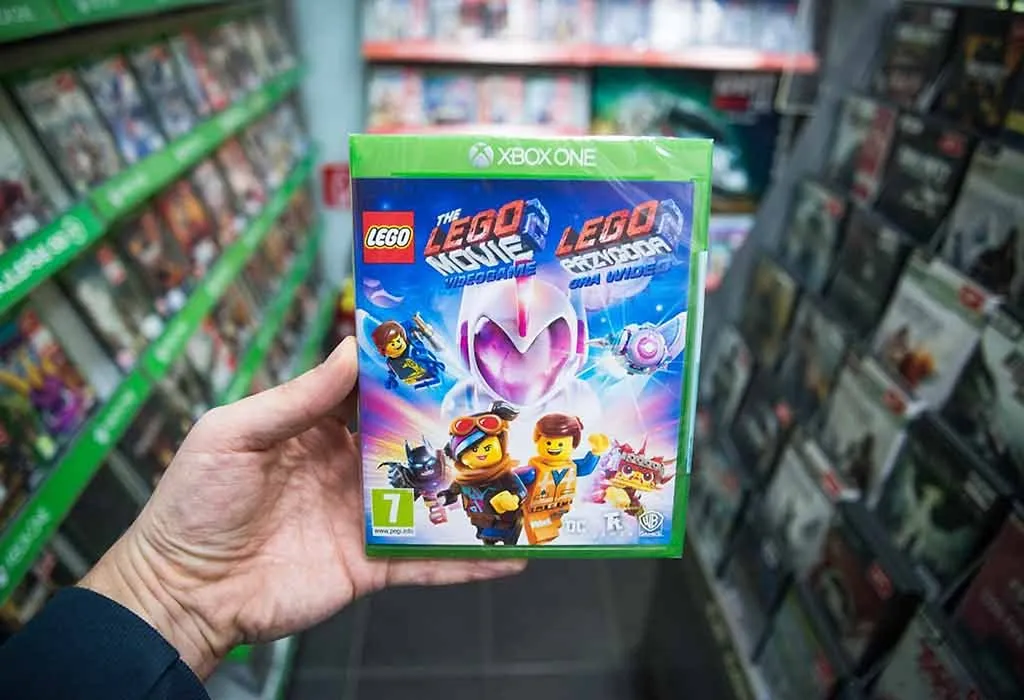 Key Features
You would be lying if you said you have never been attracted to those tiny little Lego figures. Hence, it is not difficult to guess that your child would like Lego games as well. To top the list- Xbox 1 games for kids- we could not find any better names.

There are exciting LEGO games about all the best franchises you could think of: from Star Wars to Jurassic World, from Marvel and DC comics to the world of Harry Potter or Indiana Jones. So, you have more options to choose from.
4. Minecraft
Age recommended: 4-7 years
Key Features
Now, you might argue that Minecraft is, in fact, virtual Lego- but that would be wrong! Minecraft, in reality, is so much beyond that.

Minecraft inclines life lessons that the kids will have to face eventually and its game-play helps the kids muster cooperation, exploration, creativity and above all, team play.

The entire experience of this game is extremely exciting for your kids.
5.
Kingdom Hearts 3
Age recommended: 4-6 years
Key Features
Kingdom hearts 3 create that dream world where your kid's ultimate fantasies get real- as it is a brand mashup between Final Fantasies and some of Disney's most popular franchises. This is for sure an epic merger to take your kids' gaming experience to another plain.

Here your kid will get to team up with Goofy and Donald Duck and impersonate Sora to take their battle forward through the beautiful lands of Disney and will meet other famous characters.
6. Spyro Trilogy
Age recommended: 4-7 years
Key Features
Remember that purple dragon with attitude from your childhood? The Spyro Trilogy games are made to recreate this classic character and the platform. It has been brought together to win your kids' heart with memorable characters.

Spyro games are suitable games for 4 year old kids as these feature light-hearted characters with fun missions, and simple puzzles.

So, your young one would be interested in these games and you never know, even you might just get caught up for some time.
7. Roblox
Age recommended: 6-8 years
Key Features
Roblox series of games in its core are designed with absolutely simple concepts and the game sessions are short.

These games are perfect for children below 8 years.

These games have certain filters that the parents could use.

You can remove the in-game chatting option or personal messaging option from the game.

You can also apply a filter to those game which involves violence or use of guns etc. Roblox is the parents' favorite because it lets you decide how you want to navigate the games for the kids.
8. RiME
Age recommended: 5-7 years
Key Features
RiME's mostly quiet and serene, but towards the end, the themes get dark and a bit tragic.

The whole story is told in silence, however, through pictures, puzzles, and acts.

As such you can encourage children to play most of the game but make sure you are watching over.
9. Rocket League
Age recommended: 6-8 years
Key Features
Jet-powered soccer motors! What could be more entertaining?

There is no age barrier in this game.

Your kid can enjoy one of the best competitive multiplayer modes with you.

This game is made for all current systems.

If that wasn't enough, wait till you check out its feature which allows a cross-play between the Xbox One, Nintendo Switch, and PC.
10. Zoo Tycoon: Ultimate Animal Collection
Age recommended: 5-8 years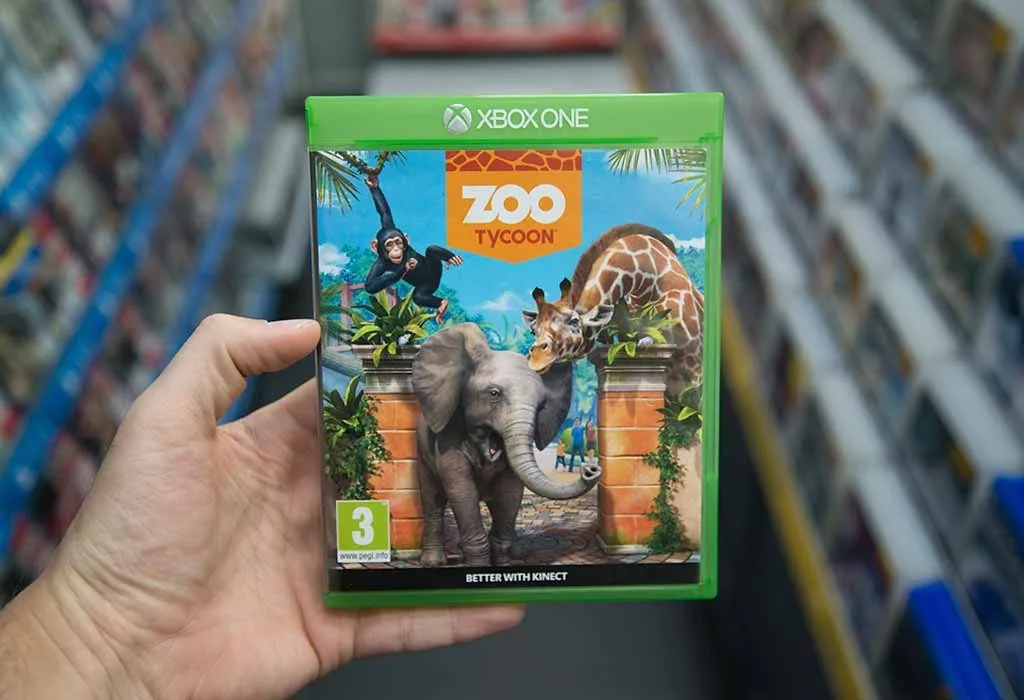 Key Features
In this latest version of a classic video game show, your kid can find time management, crisis management, money management along with all the zoo animals.

This simple game-play aims to build the zoo of your imagination, attract a large base of customers and then keep everything in check.

This is achieved by expanding the zoo with innovative buildings, animal adoption, and training and providing good customer service.
11. Just Dance
Age recommended: 6 years onward
Key Features
Does your kid love to dance? Then this is one of the best Xbox one games for 6 years old or more.

Just Dance — it's kind of a dance karaoke. This game has set the gold standard for dancing and music games- the rhythm of your kid's groove to consist of a plethora of new and old pop hits.

It is this one game that will get your entire family up on their feet to do funky dances.
12. Plants vs. Zombies: Garden Warfare 2
Age recommended: 5-8 years
Key Features
Plants vs. Zombies began as a super addictive game series of strategy games that eventually developed into this action-packed third-person shooter, but maintains the same sense of humor and charm that will appeal to children of all ages.

In this multiplayer video game, a town named Suburbia has been taken over by zombies, so brave plants must use whatever means are possible to restore the town to normal.
13. Race With Ryan
Age recommended: 5 years onward
Key Features
Which kid would not love racing games? And it would impress them more if the race stars the extremely popular star amongst kids Ryan, the titular hero of Ryan's World YouTube channel.

The game is a cart racer and the sound of racing along the tracks with Ryan is music to ears of any kind.
14. Yooka-Laylee and The Impossible Lair
Age recommended: 6-8 years
Key Features
Yooka-Laylee and The Impossible Lair is one of the most colorful games that are a huge hit with all kids irrespective of their age group.

The cute main characters featured in the game and very colorful stages that get interesting gradually attracts even the adults.

Yooka-Laylee and The Impossible Lair is a 2D platformer at the core.

However, the gameplay makes you experience a 3D game world once you receive higher-level access.
15. Paw Patrol: On a Roll
Age recommended: 2-5 years
Key Features
Paw patrol is very popular with absolutely young kids. Now, thanks to the Xbox one games for toddlers, they can also take part in the action.

Paw Patrol: On a Roll features Ryder the pup from paw patrol and all 8 pups cast from the show.

For every level of adventure, the game allows the kids to use multiple pups and their superpowers. This is going to be your kids' most favorite game soon.
16. Crash Bandicoot N. Sane Trilogy
Age recommended: 6-8 years
Key Features
The first version of PlayStation had kids glued to the Crash Bandicoot series.

This trilogy is nothing but a trip down memory lane and introducing your childhood to your child. The game has been made with the first three titles of the Crash Bandicoot series.

The gameplay involves Crash traveling and winning through different levels of different difficult stages to save the world from evil Doctor Neo Cortex.

This game sometimes also attracts the adults to bond with their kids over the Xbox One.
17. Kung Fu Panda: Showdown of Legendary Legends
Age recommended: 5-8 years
Key Features
Which child does not love Kung Fu Panda?

At the time when it is becoming seemingly impossible to keep violence out of a kid's reach, especially when it comes to video games, this game turns violence into cartoonish manifestation without affecting a growing child's imagination.

The kids can also invite their best friends to play along with them as these games allow multiplayer options on one console.
18. Unravel
Age recommended: 7-8 years
Key Features
Unravel is a puzzle-based video game which is one of the most popular games for 8 years old who want to put their brain in the right place.

On the contrary, to Unravel 1, Unravel 2 has both single-player and multiplayer modes. So, your kid can enjoy the game with his or her friends on the same console.

The game teaches team building and cooperation to the players as the gameplay revolves around the story of two friends work hand in hand to manipulate the environments and solve the puzzles.
19. FIFA
Age recommended: 7-8 years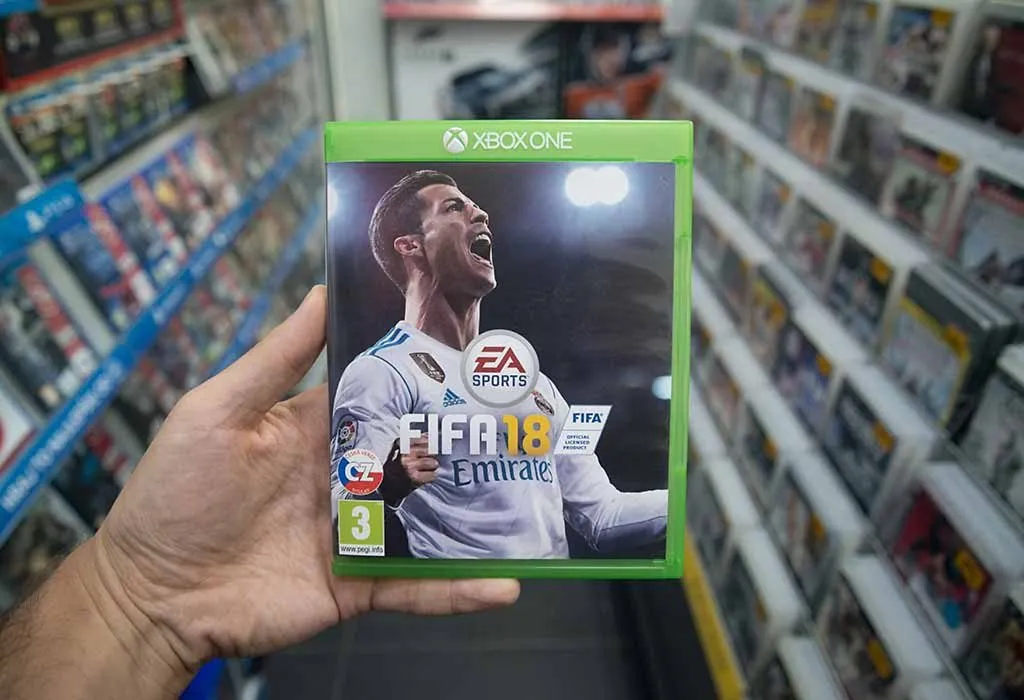 Key Features:
No matter how many games come and go, FIFA will continue to be the top of the league of interest even though its basic gameplay never changes.

The classic example of time tested game, FIFA, is about playing football in a virtually real setup- it gets as real as it can.

Every version of FIFA is an upgrade that is closer to the real look and feel of a game of football where players can play fantasy football with the team of their choice, take part in auctioning the players, etc.
20. Ori and the Blind Forest
Age recommended: 3-5 years
Key Features:
The game 'Ori and the Blind forest' presents a fantasy world which is mesmerizing and beautiful. This is perfectly considered as one of the light-hearted games for 5 years old.
21. Candleman
Age recommended: 5-8 years
Key Features
This game is a fun-filled streamline game made for the simple platform and uncomplicated game play.

Here a little candle-man will jump through all the levels.
How Much Time Should Your Child Spend on Playing Xbox Games?
Your child should not spend too much time playing games on the Xbox. It is always advised to set clear limits on your child's play time to encourage a routine and avoid having them sit in front of the TV for long. The time allotted for Xbox time should be 30-60 minutes on school days and under 2 hours on non-school days.
FAQs
1. Which Game Is Better – PS4, Nintendo Or Xbox One?
All three have their own unique features and games, which you won't find in the others. Xbox one kids' games are quite popular among families as they can be played together with a variety of game controllers.
2. Can You Play Free Games On Xbox?
Yes, you can play free games on an Xbox.
Most parents feel that their kid playing with the Xbox One is just wasting time. On the other hand, some Xbox one educational games are helpful in children's cognitive growth. There are also children's games on Xbox one which may spark an interest in programming and game development.
Also Read:

Video Games for Kids
Fascinating Superhero Games for Kids
Interesting Icebreaker Games for Kids