20 Useless Things to Get Rid Of and Declutter Your Home!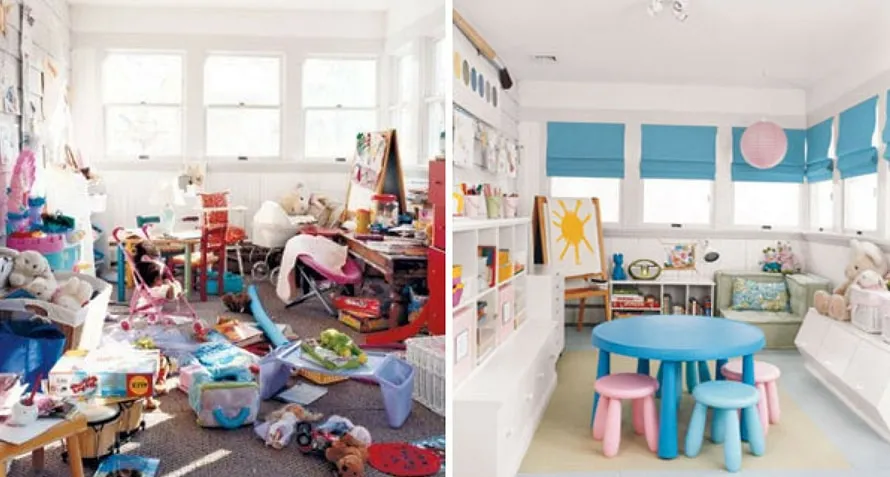 In this Article
We usually have plenty of things at home that aren't useful yet occupy a lot of space. Getting rid of clutter in your home is an absolute necessity if you want to keep everything clean and organised. What's more, this will also make you feel good.
As a mom, you'll find numerous things that don't really have a place in the house anymore. Maybe your 18-year-old doesn't want to get rid of her torn dress because she thinks it's her lucky charm. Maybe you think those old paint cans will come in handy one fine day. If you're guilty of hoarding any of these 20 useless things, it's time to chuck them.
Things to Throw
1. Your Old Pair of Heels
You have your decade-old wedding shoes lying somewhere and don't wear them anymore. They may have sentimental value but donating them can help in getting rid of clutter in your home.
2. Stacks of Newspapers and Magazines
Use newspapers and magazines as shelf covers and to wipe down windows but get rid of junk by recycling the excess.
3. Torn Dresses
Your dear husband gifted you a beautiful dress once upon a time but you don't wear it anymore. Decide to give it to someone who needs it.
4. Socks with Holes
It's time to throw those holey socks and go for a few new pairs. Do the same for your husband and children.
5. Lingerie that's Seen Better Days
Ladies, stop piling up old bras and panties. If they're too depressing to wear, aim them at the trash. Buy new ones today!!
6. Old Toys
If your children have grown up then there's a good chance there might be old toys lying about in the house. Give them to charity or to someone you know who needs them.
7. Expired Medication
Keeping a first aid box is a must but don't hold on to expired medicines.
8. Spices
Raid your kitchen and we're sure you'll see old spices you don't use anymore. Toss them into the trash and get a fresh batch.
9. CRT Monitor
LCDs and LEDs are in and if you have a useless CRT monitor lying at home, it's time to dispose of it.
10. Receipts and Payslips
Families have a habit of stocking up old receipts and payslips. If you do too, throw them away.
11. Broken Coffee Mugs
We all go through a coffee mugs collection phase but if yours are broken and are taking up precious space in the kitchen, get rid of them.
12. Unused Power Cords
It's common to find cupboards packed with unused cords. Unless you're sure you'll need them, pass them along to friends.
13. Greetings Cards
There's more than one way to stay connected with your loved ones. Holding on to old greeting cards isn't one of them. You need to throw them away, unless you are emotionally attached to it.
14. Old CDs and Video Games
If your children have CDs and video games they don't use anymore, throw them or make something useful out of them. Your next DIY project!
15. Expired and Unused Make-up
Make-up comes with an expiration date. De-clutter your dressing table and get rid of old and unused cosmetics.
16. Old Paint Cans
Old paint cans occupy space. Get rid of them and regain precious square footage.
17. Dish Sponges
When was the last time you changed the dish sponge? They need to be replaced at least once every month.
18. Scratched Non-stick Cook Wear
If your cook wear doesn't have its non-stick coating anymore, get rid of it.
19. Torn Bed Sheets
They just occupy space in the cupboard so replace torn bed sheets. Re-cycle them, re-use them and if you can't, then give it away!
20. Old Schoolbooks
If your children don't need old schoolbooks, donate them or sell them.
These are just some of the things to dispose of from your home. If you've been wondering how to throw things out, anything you haven't used in the past two years or so has to go!! So, it's time to clean up.