20 Budget Friendly Home Decorating Ideas – Tips & Techniques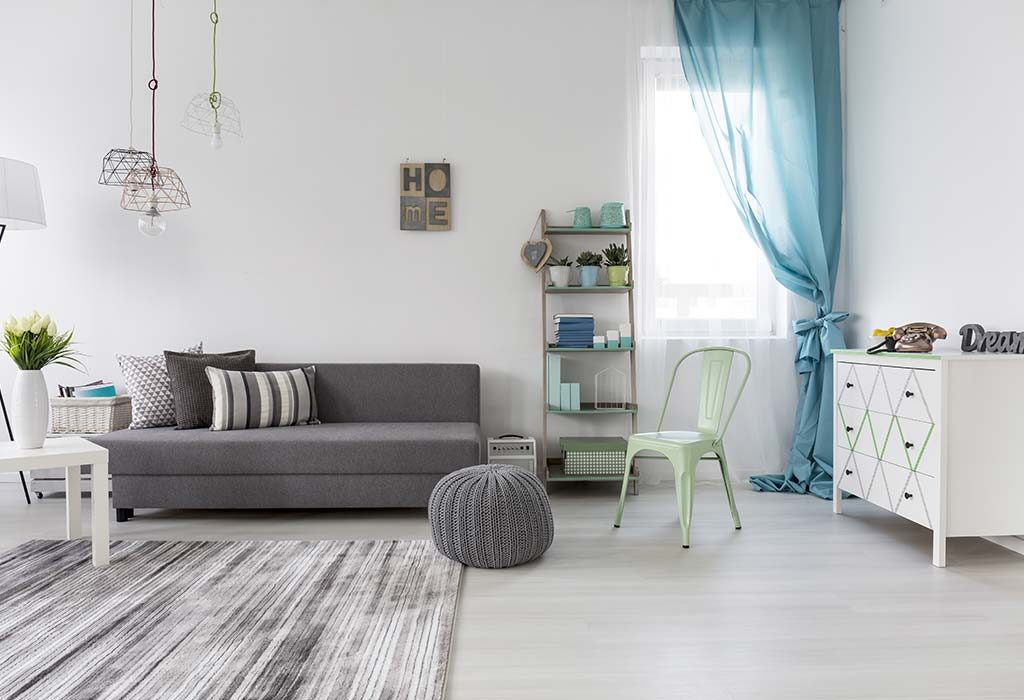 In this Article
It is the best feeling to walk into your home after a long day, knowing you will be comfortable and relaxed. Unfortunately, our environment has a way of impacting our mood and mind, so if you walk into a home that is bare or very plain, it can take away some of the special feelings from your homecoming. It's understandable that you can't really make your space look cosy when everything is so expensive. This is why we have come up with a few great ideas for you if you wish to redecorate your home on a budget.
Low Budget Home Decorating Ideas
If you are thinking of ideas on how to decorate your home on a low budget, we have some for you:
1. De-clutter
It is very easy to unintentionally hoard a lot of things over the years until eventually, your home begins to look cluttered and messy. When you have a lot of possessions, it will take a lot of extra time to keep the home looking clean and welcoming. By de-cluttering, you will be able to really assess all the work that you will need to do.
2. Rearrange Furniture
It may surprise you just how much of a difference rearranging furniture can make. It can give your home a fresh new look and sometimes even unearth a lot of space you didn't realise you had. Trying out different furniture placements will allow you to change the look of your home without spending any money at all.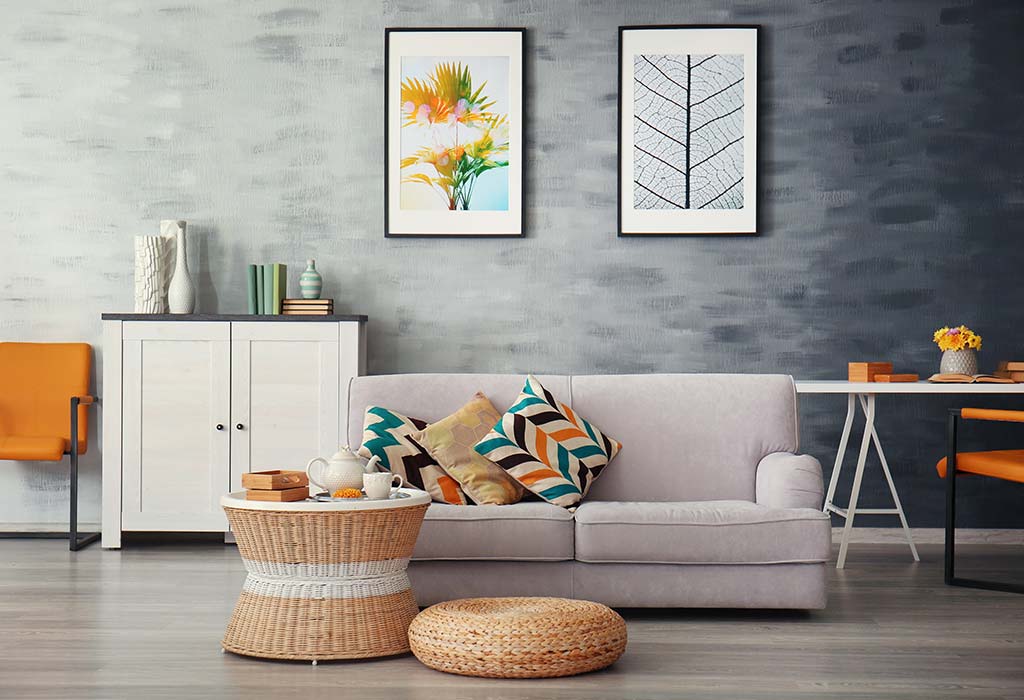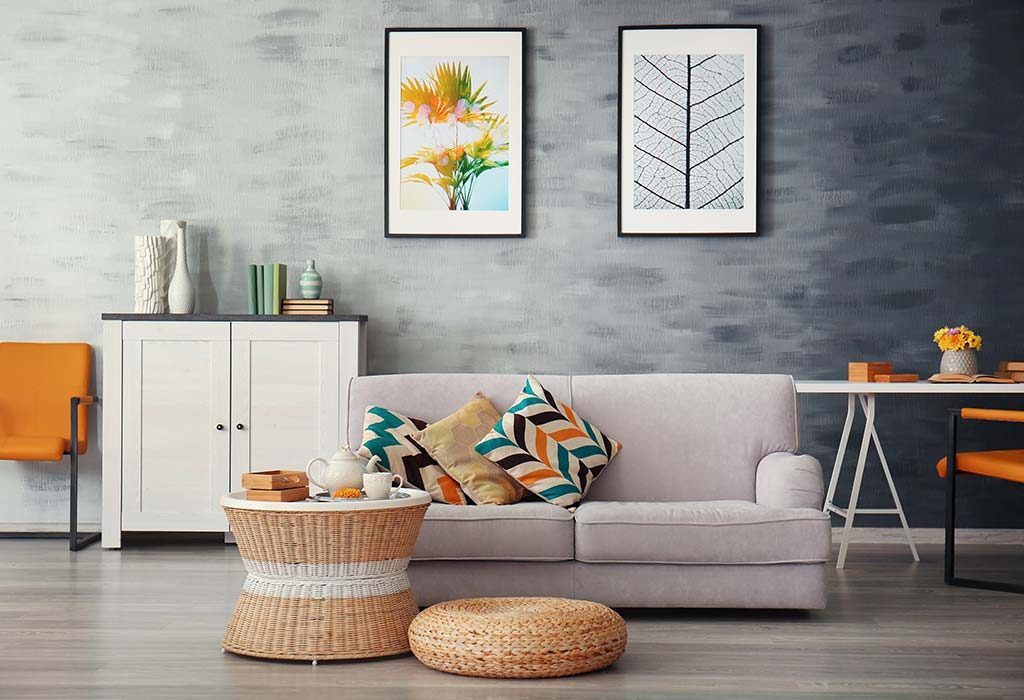 3. Shop From Your Stuff
While de-cluttering, you may have found many things that you have not got the chance to use over the years, and others that you have completely forgotten about. Take a look at your stuff and pick out a few things that you can use to decorate your home with that will bring in a new feel. Even moving wall decorations and other items around the house can bring in a new vibe.
4. New Colours
If your eyes have grown tired of looking at your dull walls and you feel like you need to brighten the place up, consider re-painting. It may seem daunting at first, but when you make the time to do it, you will find that the job is not that hard. Call some friends over to help and have a fun day painting your walls. Paint each room a different colour, and maybe experiment with painting one wall in a room a different colour from the rest, just for a change. Don't forget to paint the ceiling as well. Most people like to ignore doing this or chose white as default, but a newly painted ceiling that is lavender or a buttery yellow will be an eye candy and will add to the new and luxurious feel of the house.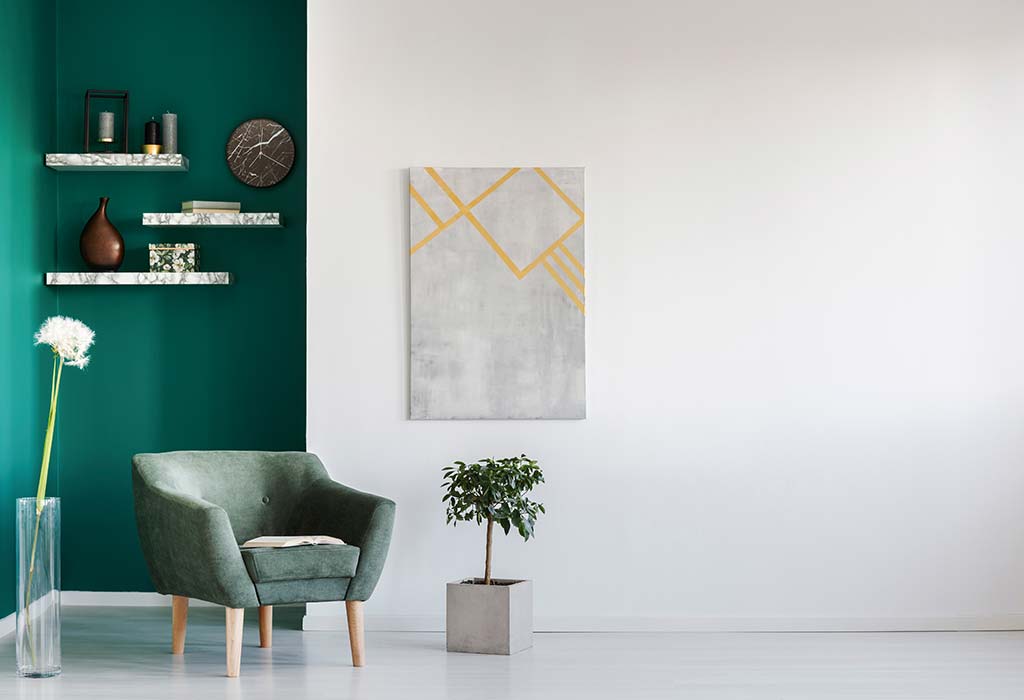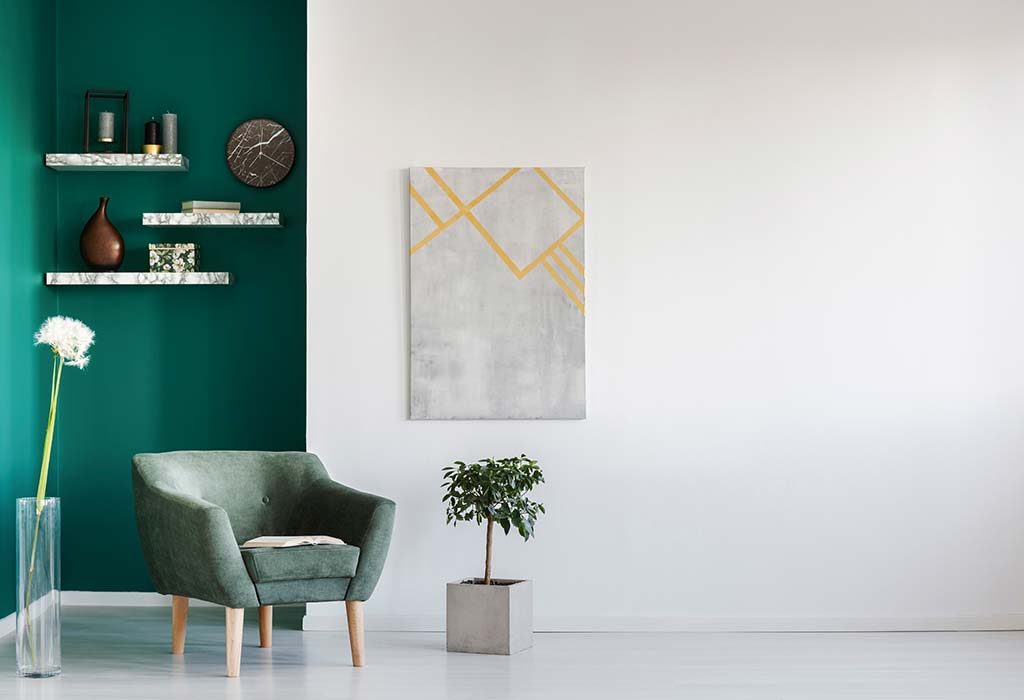 5. Paint Your Door
Go bold by painting your front door a unique colour, like red, blue or perhaps even yellow. It will make your house look different from all the others with their boring brown doors, and it will give you a different feel before you even walk in. Give it a cosy vibe by adding some potted plants and a nice doormat outside.
6. Change Your Lamp Shades
The solution to how to decorate a house on a small budget may be different for everyone, but you will be surprised how much nicer you will feel just by changing your lamp shades. The room will look different, and you will have a new hue to your lighting when you use the lamp.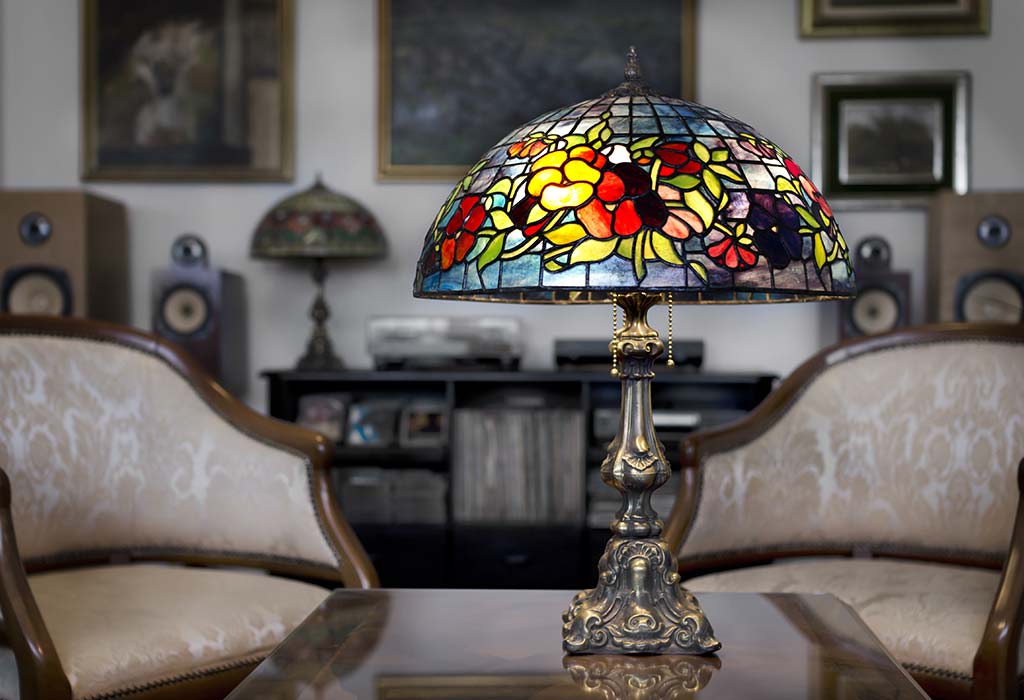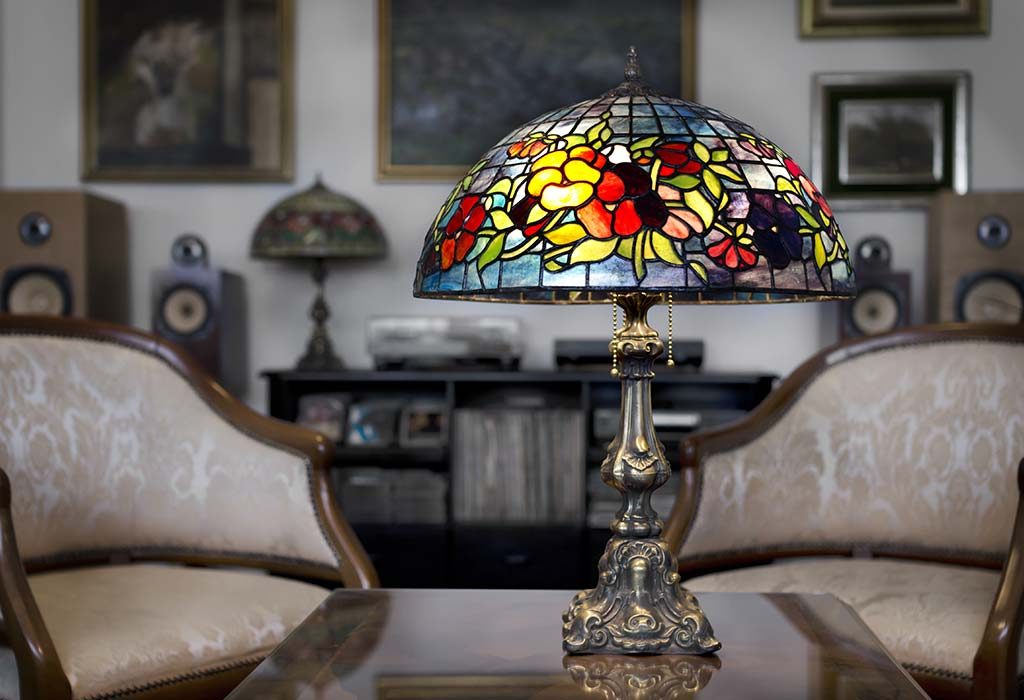 7. Bathroom Glam
Your bathroom deserves a makeover just like the rest of the house, so get yourself a new shower curtain and see the difference. You can always add new coloured towels and other bathroom accessories to help change the feel of the bathroom without having to spend too much money. If you live near a beach, you can collect a few shells to use to decorate and give it a seaside ambience.
8. Wall of Memories
You can dedicate one main wall to pictures of all your memories. Put up pictures of family, friends and adventures that you have been on. This will bring back fond memories for you as you pass them by every day and will give your guests something to look at and talk about when they come over. To make the wall look classy, you can always recycle old window frames to use as frames for your pictures. There are many other nice DIY ways that you can make picture frames without needing to go shopping and spend loads of money buying new ones.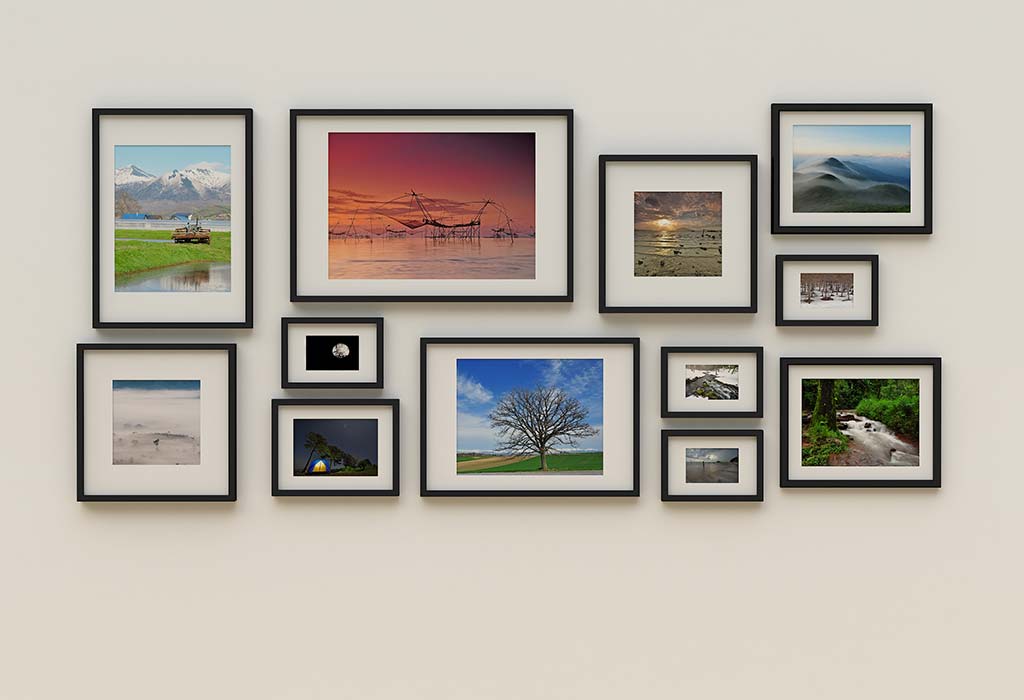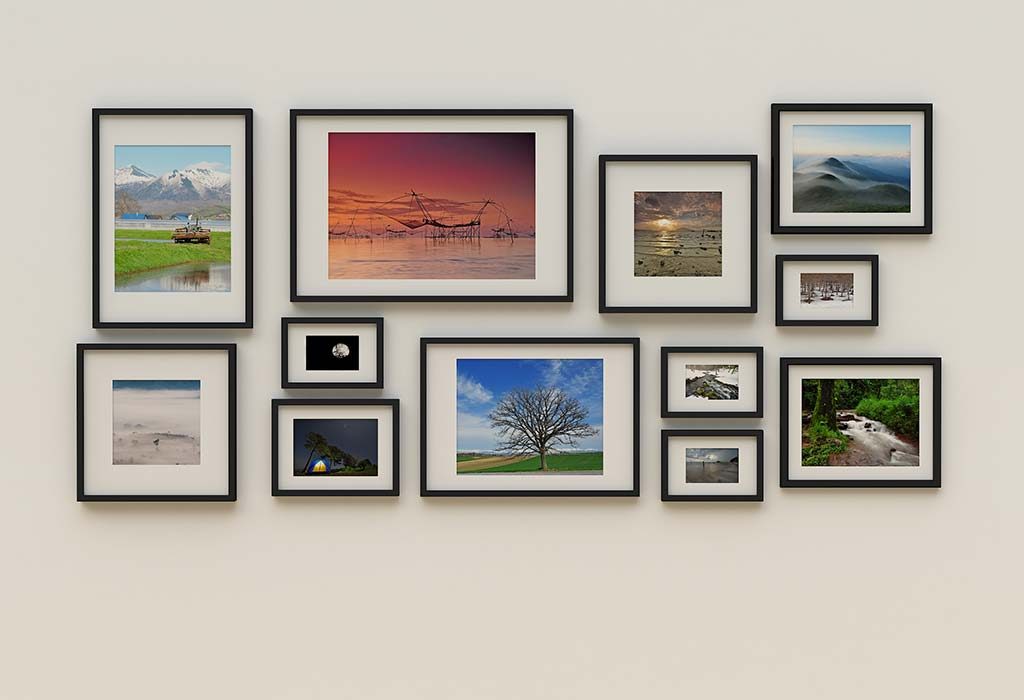 9. Clean Out Your Bookshelves
Cluttered and dirty bookshelves can make the house look messy and chaotic. When you clean it out, you can rearrange the books to give your bookshelf a new feel. People are often drawn to looking at bookshelves, some because they love books, and others because they can tell what kind of a person you are by the books you read. Give away any books you no longer feel have a place in your home and the books that are too tall for your bookshelves can be stacked up on another table. This will give you another way to decorate your home using what you have at home.
10. Candle Cluster
If you have space on the coffee table or another side table that needs something decorative, you can always get a few candles to add to it. Make sure that the candles are all the same colour, but that they are of different sizes and shapes. This will add variety while also making it look like they are all a part of a set. Using glass containers to hold them and arranging them artfully will give you a lovely bit of cheap décor for your home.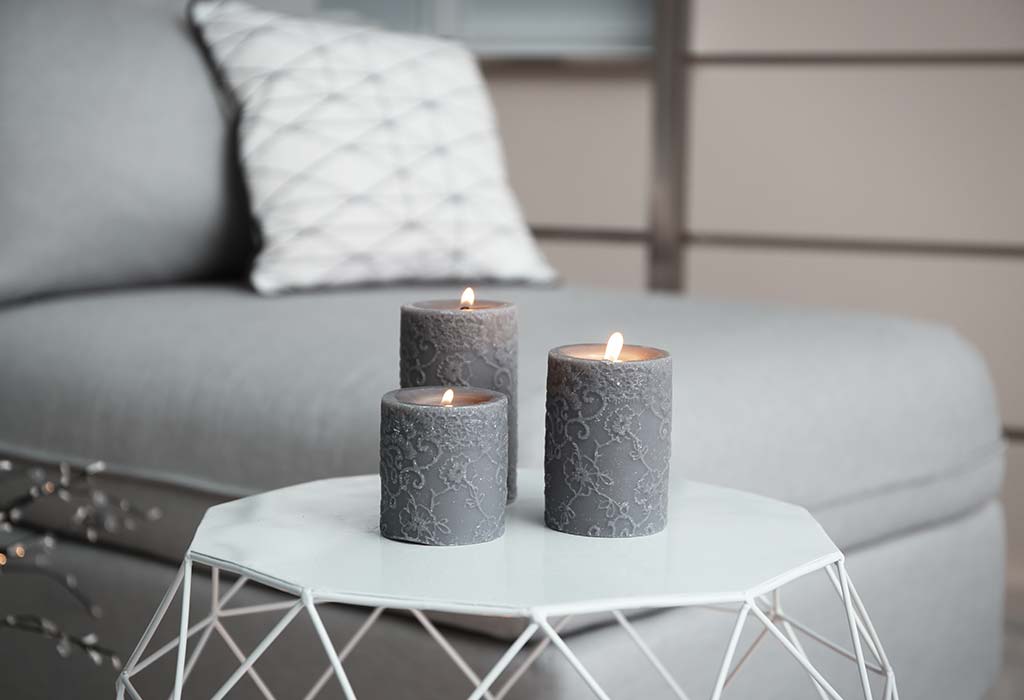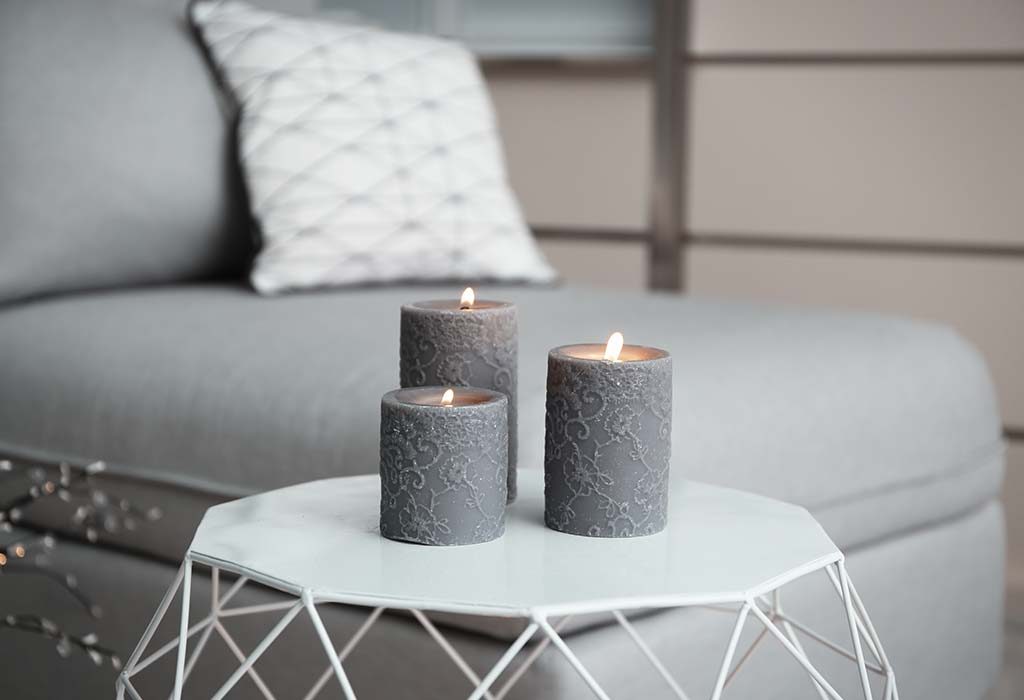 11. Repaint Furniture
A lot of our old furniture will still bring life to a room if it is shown a bit of love and care. Repaint an old chest of drawers, wardrobes and chairs different colours to make them feel like completely new pieces. You will only need to get some sandpaper, paint and varnish to get the job done. This may take up some of your time, but it will bring you a lot of pride when you use it, and it will save you a lot of money that would have been spent on something you didn't really need.
12. Upholster Furniture
Changing the curtains and upholstering whatever needs to be retouched will bring a whole new look to your furniture. Rather than spending money buying new things, it is always better to maintain the things that you have already, and this is one way that you can make 'old' feel like new.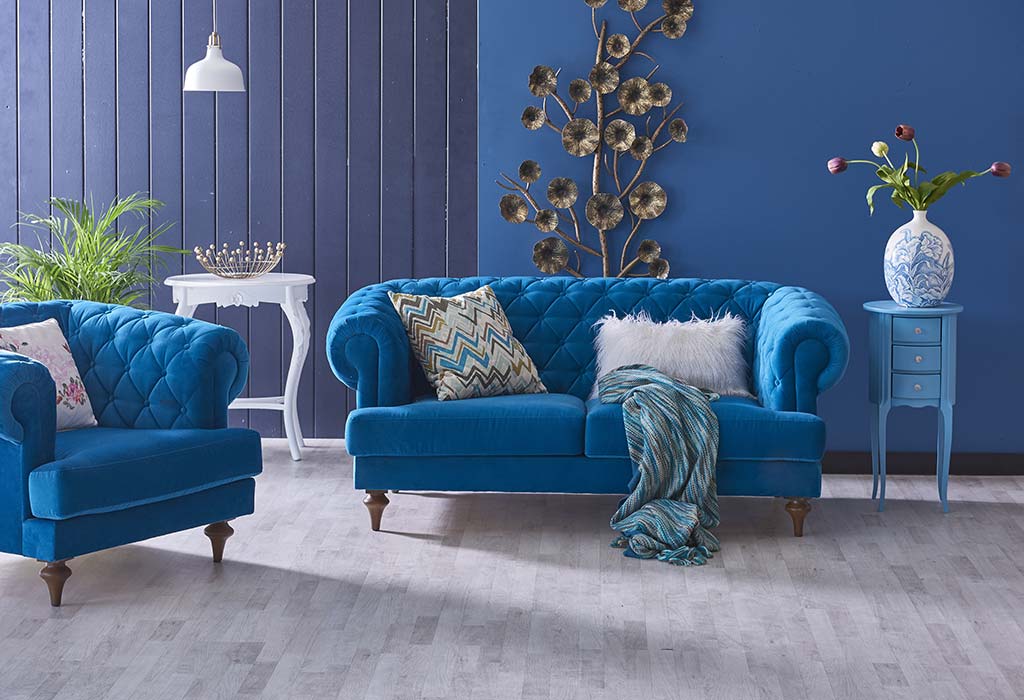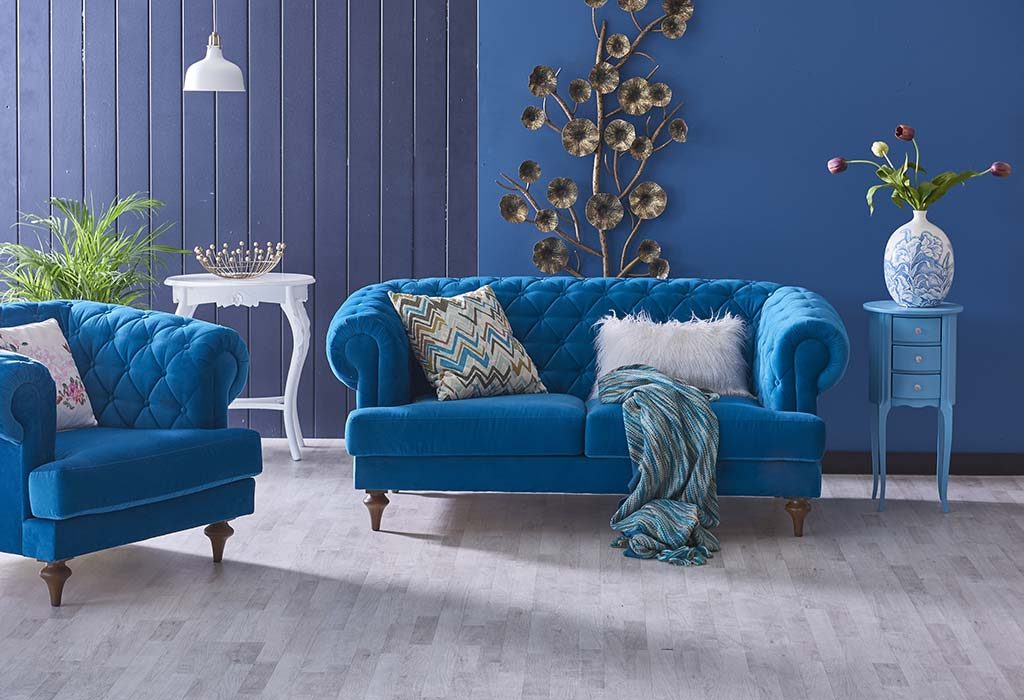 13. Get Creative
You will need to get creative with the things that you have on hand. For example, if you need a bedside table but don't have enough money to get one, you can always DIY an old rickety chair and turn it into a bedside table by making a few small changes to it. You can use an old ladder as furniture as well. It can be hung on a wall and used to hold other showpieces, and it can even be used to hold towels. Old wooden fruit cases can be collected and turned into a bookshelf or shelves for other purposes.
14. Hang Plates
Selecting good decorations for your walls can sometimes be the biggest pain – you don't want to leave the walls too bare or too cluttered. Getting the right type of wall decorations can also be difficult and expensive. To resolve this issue, you can always opt for using plates as décor. You can buy cheap wall decoration plates or buy some pretty colourful ones from antique stores. If you are someone who loves collecting plates or China, you can use your own collection to decorate the walls.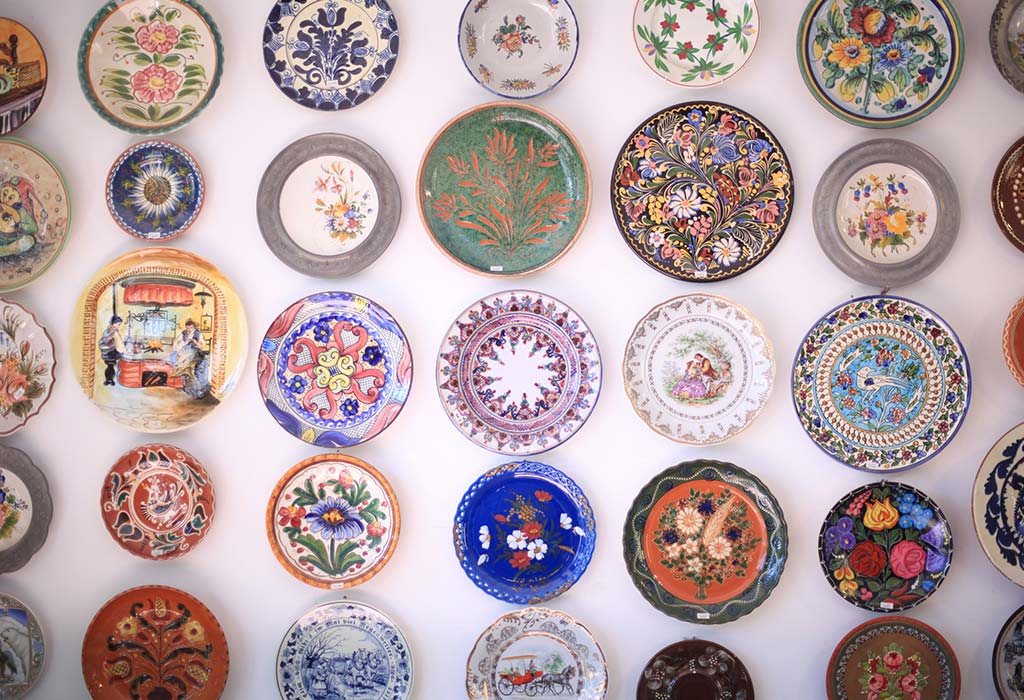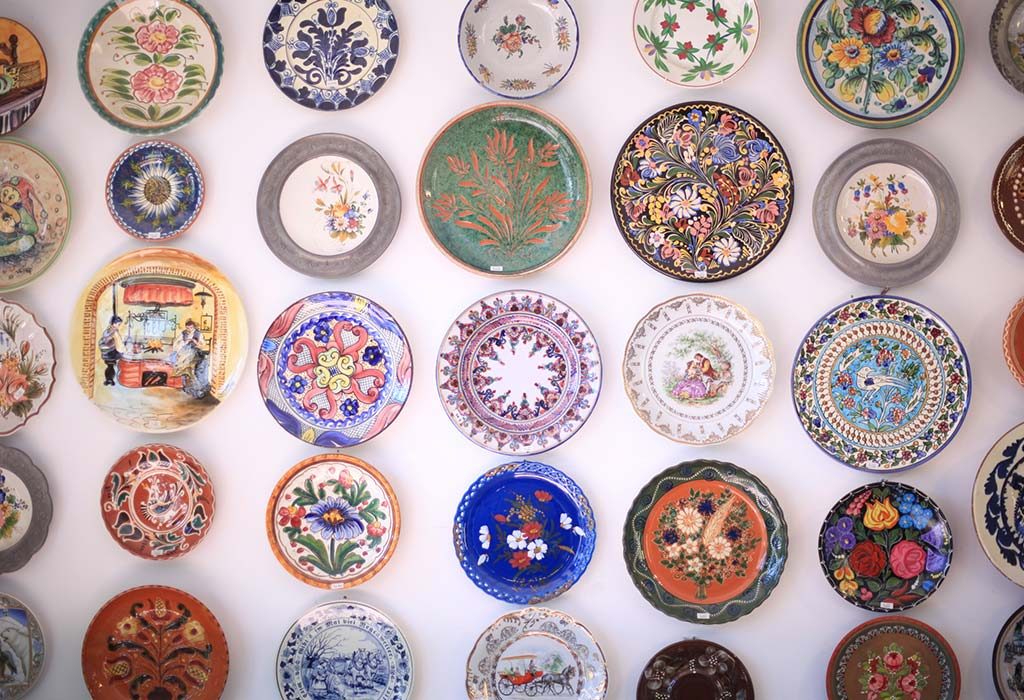 15. Personal Art
Hanging art that you have made yourself is another great way to decorate your home within a budget and also bring some personality and character to your home. You may be the type to sketch or paint, so framing your best work and hanging it on the wall can add some much-needed charm. If you like taking photographs or have any other talent that can be displayed, use it. Not only will it show others your talent, but will make your home very personalised and unique from others.
16. Fairy Lights
A great way to make a room look cosy is to have great lighting. Fairy lights are a great way to decorate the home with soft lights that will ooze cosiness and comfort every evening. Fairy lights can be used in nearly every room to bring a bit more warmth to it. You can wrap them around furniture or use them to frame certain things. The choice is left to you how you want to use them.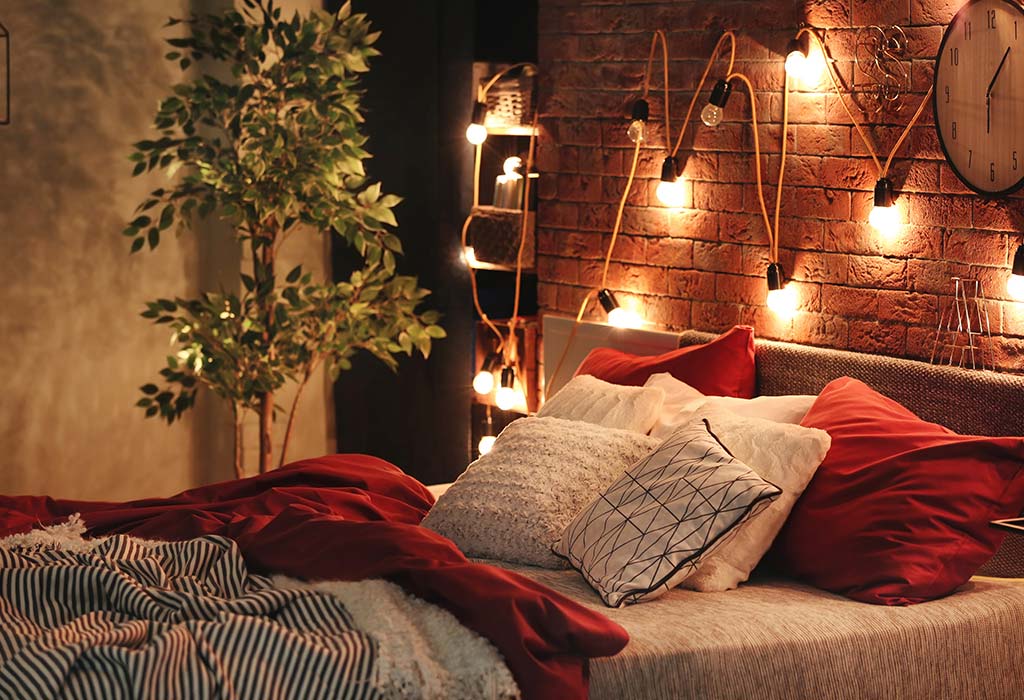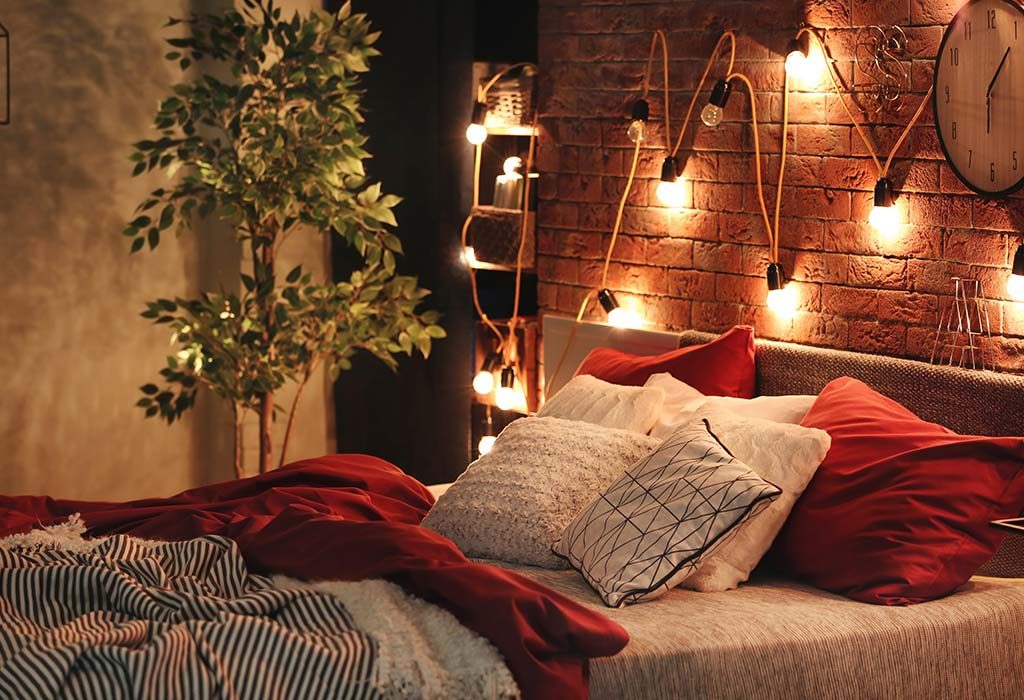 17. Show Off Your Collection
You may be someone who has a fancy for collecting stamps or making impressions of flowers; you may love collecting books, old records, or coins. Use these collections to decorate your home with. This is something else that will allow your personality to shine through in your home.
18. Add New Hardware
Adding new drawer handles, cabinet handles and other odds and ends around the house can make a lot of difference. They have the ability to make something feel like new and give you the comfort of being able to use it properly. Check your house for anything that needs to be replaced and then do it. This is another trick you can use to make your home look and feel like new without having to burn a hole in your pocket to do it.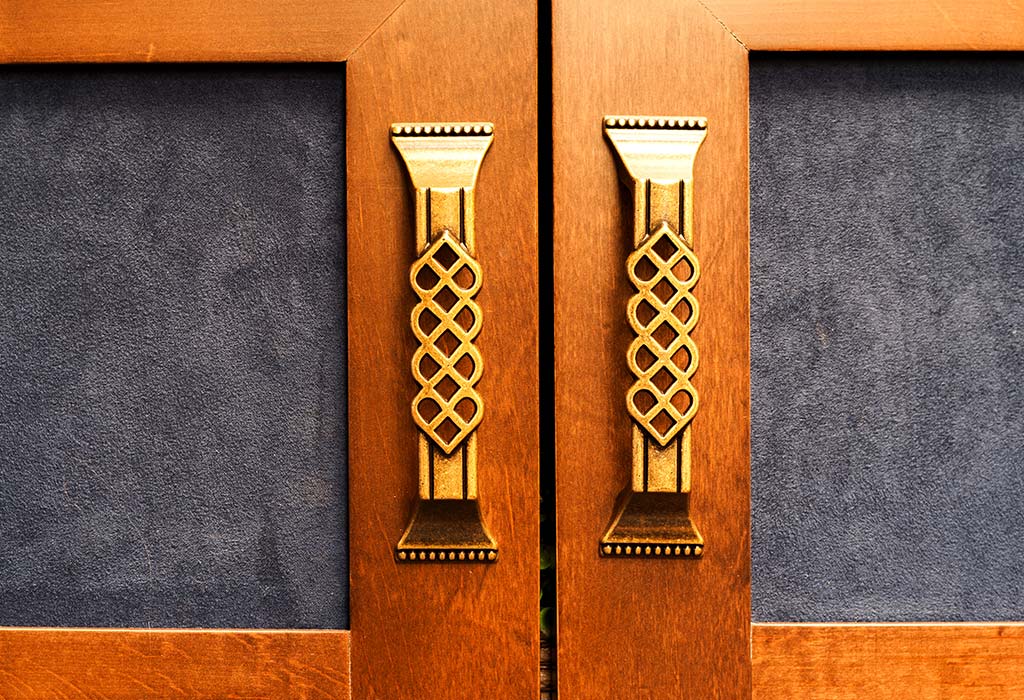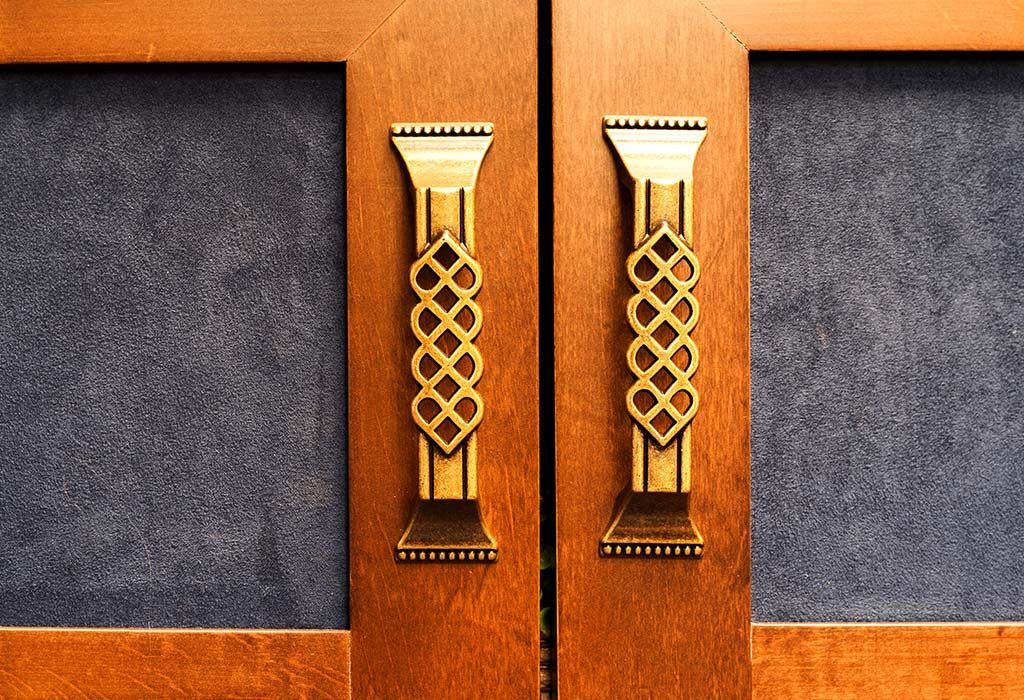 19. Make a Headboard
The simplest types of beds do not come with a headboard, and sometimes, you may have foregone buying a bed and have a comfortable mattress on the floor. These things need not stop you from making your bedroom look posh with the simple addition of a headboard. There are many lightweight materials you can use to make it, such as cardboard or a spare wooden board you have from something else.
20. Get a Rug
Getting yourself a new lush looking rug can make a lot of difference to your room. Whether your living room or bedroom, the rug will add some cosiness and warmth and will tie everything in the room together. Make sure that the colour of the rug matches the theme that you have going for the entire room because it can throw everything off if you get a rug that does not go well with the rest of your furniture.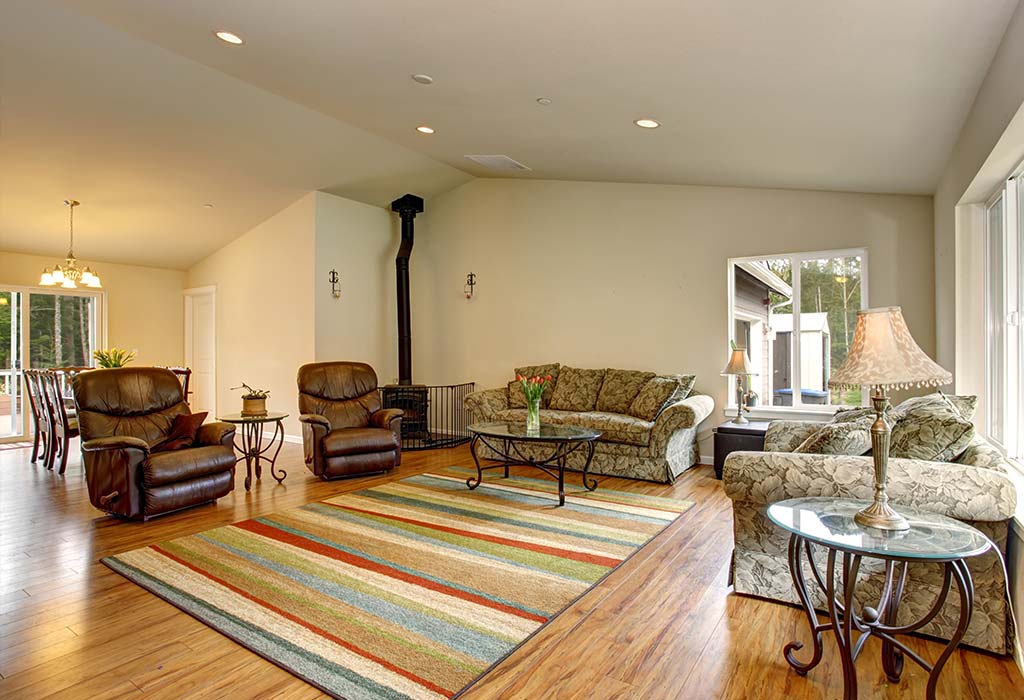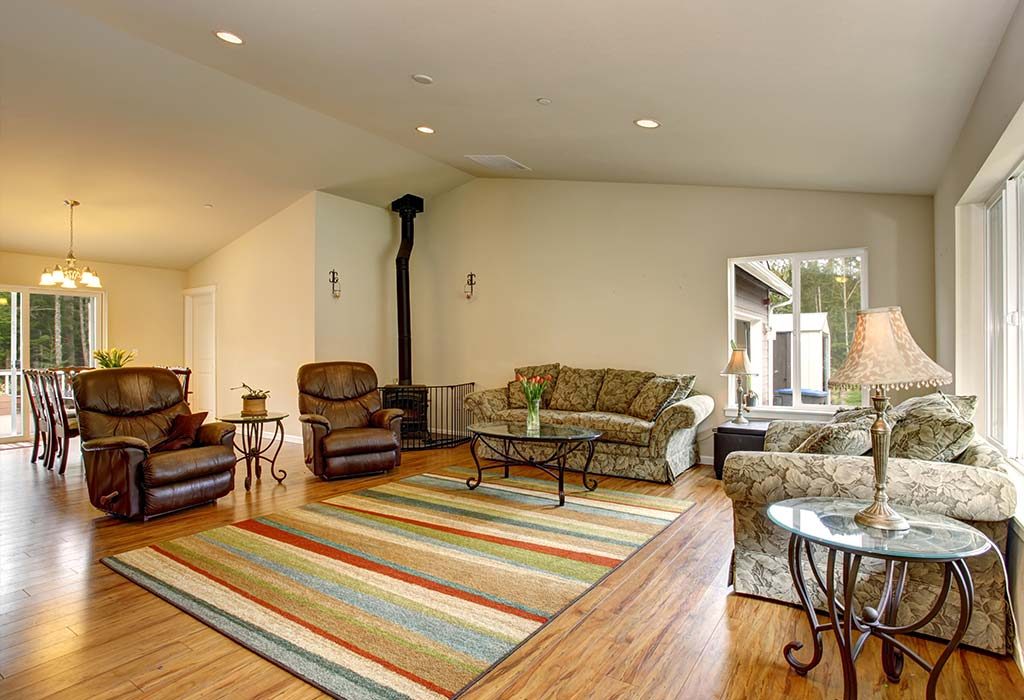 Decorating your home to give it character and the feeling of safety and security will make all the difference to your family. Try incorporating the tips provided above when you are thinking about re-decorating your house. This will save you loads of money and you will also be more satisfied with the work when it is done because your home will be unique and have its own style. Re-decorating your house on a budget can be done; you just need the will and some great ideas.
Also Read:
Living Room Center Table Decoration Ideas
Effective Tips for Renovating Your Bedroom
Nature Inspired Home Interiors Ideas