20 Best Nintendo Switch Games for Kids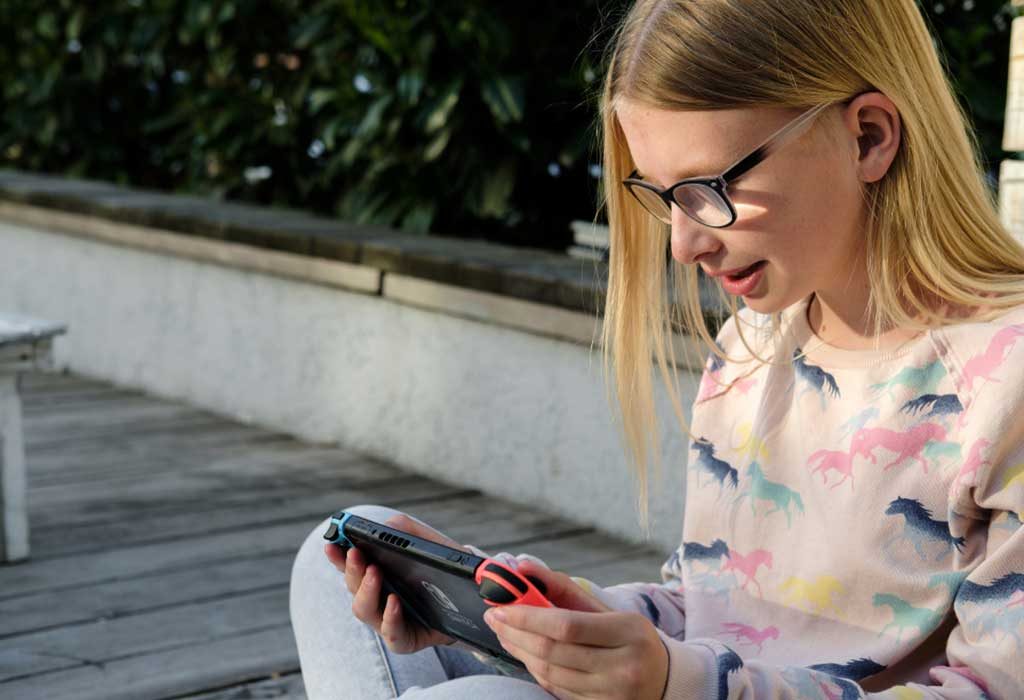 In this Article
One of the most popular gaming consoles in the world, The Nintendo Switch has wowed gamers with its unique, hybrid-style console. The hand-held device can also become a stationary system that works with incredible motion-sensor controllers and superb graphics.
Their universal appeal makes them loved by gaming connoisseurs and kids alike. There are many games available that are suited for kids too and this family-friendly console can teach and help them develop critical thinking skills. Kid-friendly Nintendo Switch games for preschoolers include the likes of Super Mario and The Legend of Zelda and more.
Exciting Nintendo Switch Games for Children
There are more games than ever on the platform and there are many Nintendo switch games for toddlers. We've made a list of the best games on the site and you can purchase them for your child to play and enjoy. These games involve puzzles and strategizing which is an excellent way to teach your child all about innovating and learning and that's a great place to start from.
Here are 20 awesome games on the Nintendo Switch for your kids –
1. Animal Crossing: New Horizons
This simulation game about life allows players across all ages to travel to a deserted island and build an entire life from scratch. They can collect fruits, plant flowers, go fishing, catch bugs, interact with friendly animals, and do so much more, as they live a customized life, developed on their own preferences and moves. If you have one Nintendo Switch, then multiple people can share the same island as well. If there are multiple, then each member can have their own island and also visit other players via online multiplayer or local.
Age Recommended – E for Everyone
Key Features
Easy to understand

Customizable options

Multiplayer availability

Imaginative
2. Mr Driller DrillLand
This game is an exciting way to teach kids about strategy and logic and is a puzzle game about digging through colourful blocks while also saving oxygen and avoiding being crushed at the same time. This HD game is one of Namco's most popular arcade games of all time and is now available on the Switch.
The unique events and the mechanics of digging are truly delightful and a great way to give kids an understanding of how games based around logic like Tetris work.
Age Recommended – E for Everyone
Key Features
Overall fun gameplay

Creatively designed worlds

Smoother operating controls
3. Luigi's Mansion 3
This is another excellent fame for adults and kids to join as Luigi and Co. go on another haunted adventure as they rescue Mario from a haunted hotel. The huge hotel comes with ghosts that can be zapped and vacuumed using the Poltergust.
Luigi also comes with a companion called Gooigi with whom you can switch characters for a particular task.
Age Recommended – E for Everyone
Key Features
Smooth gameplay

Multiple character swaps

Interesting plotline
4. Mario Kart 8 Deluxe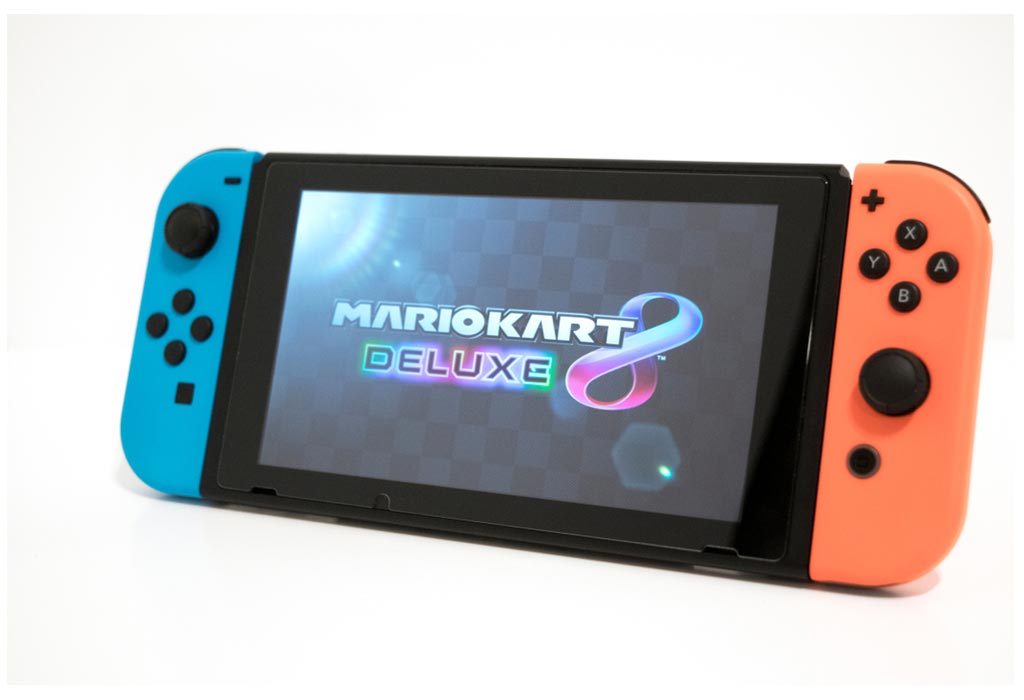 This is one of the best racing games available for kids and Mario Kart 8 Deluxe allows you to play multiplayer where four players can split the screen or also go head-to-head with the split-screen mode. The 48 tracks and 42 characters all come with their own quirks and give you the full experience of enjoying a Mario Kart racing game.
Age Recommended – E for Everyone
Key Features
Fun maps

Smoothly functioning controls

Diverse cars and characters

Great multiplayer gameplay
5. Snipperclips
Snipperclips is a simple and cute game for kids who can learn all about teamwork and geometry. The budget game is an adorable one, with friends having to cut each other into tinier and well-fitting shapes and solving puzzles. Easy!
Age Recommended – E for everyone
Key Features
Incredible content

Beautiful graphics

Smoothly operative controls
6. Chucklefish Wargroove
This is another strategy game that was published by Chucklefish. The development of the same was inspired by titles such as Advance Wars that provide generations of PC gaming platforms and consoles an apt strategy game that's high on quality. You can take the role of the queen of Cherrystone, Mercia, and lead your army against monsters, vampires, and the undead.
Age Recommended – E for Everyone
Key Features
Campaign creation modes and maps

Scalable levels of difficulty

Varied gameplay options
7. Splatoon 2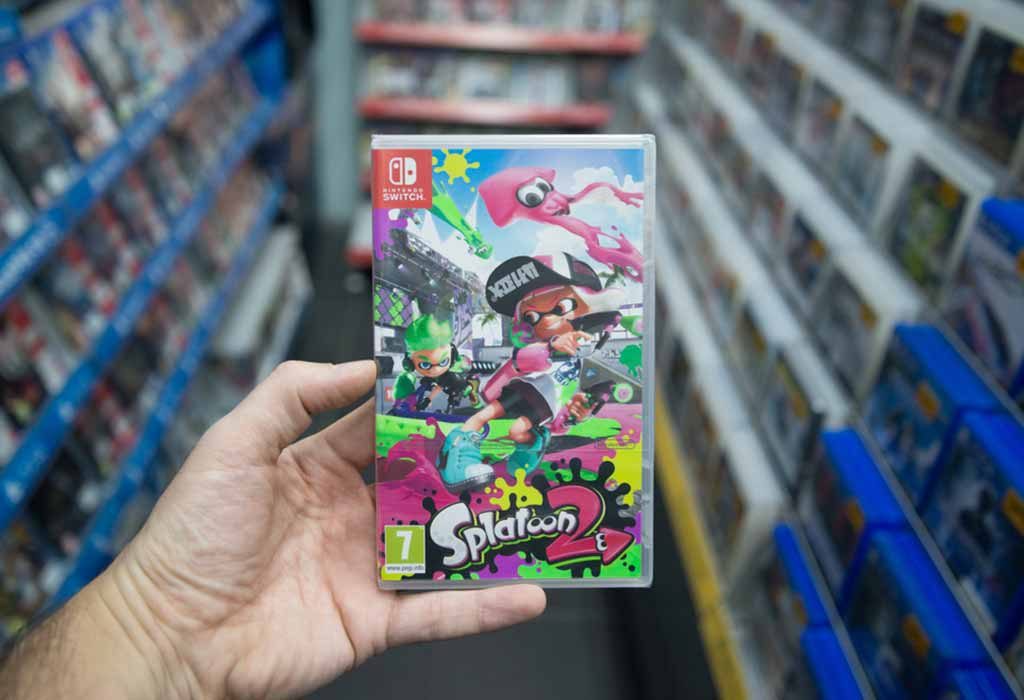 This is a super fun, kid-friendly version for a shooter game and it's called Splatoon 2. This is a perfect game for 7-year-olds and above and its non-violent, calm gameplay features a paintball style game that doesn't focus on brutal realism and emphasis on family fun.
Age Recommended – 7 years
Key Features
Loads of multiplayer options

Snappier controls

Great gameplay
8. Mojang Minecraft
If your child is starting to get curious, then we have the answer to help channel that energy. Mojang Minecraft is the perfect game for six-year-olds as they learn to build worlds from scratch without exorbitant Legos.
Age Recommended – E for Everyone
Key Features
Detailing and depth to the crafting

Fun gameplay based in a sandbox

Lots of content
9. Yoshi's Crafted World
This is the perfect game for 5-year-olds and features a host of fun activities that involve cardboard houses, toilet rolls, sticky felt, and overall breezy gameplay.
Age Recommended – E for Everyone
Key Features
Kid-friendly gameplay

Interactive graphics

Fun building puzzles
10. Ring Fit Adventure
Ring Fit Adventure is a fun workout game that can get your kids to actually enjoy exercising. It's more a game than a workout as they've figured out how to balance the two aspects together to help you move and get your child up and about.
Age Recommended – E for Everyone
Key Features
Interactive gameplay

Superb graphics

Fun exercise modules
11. Super Mario Party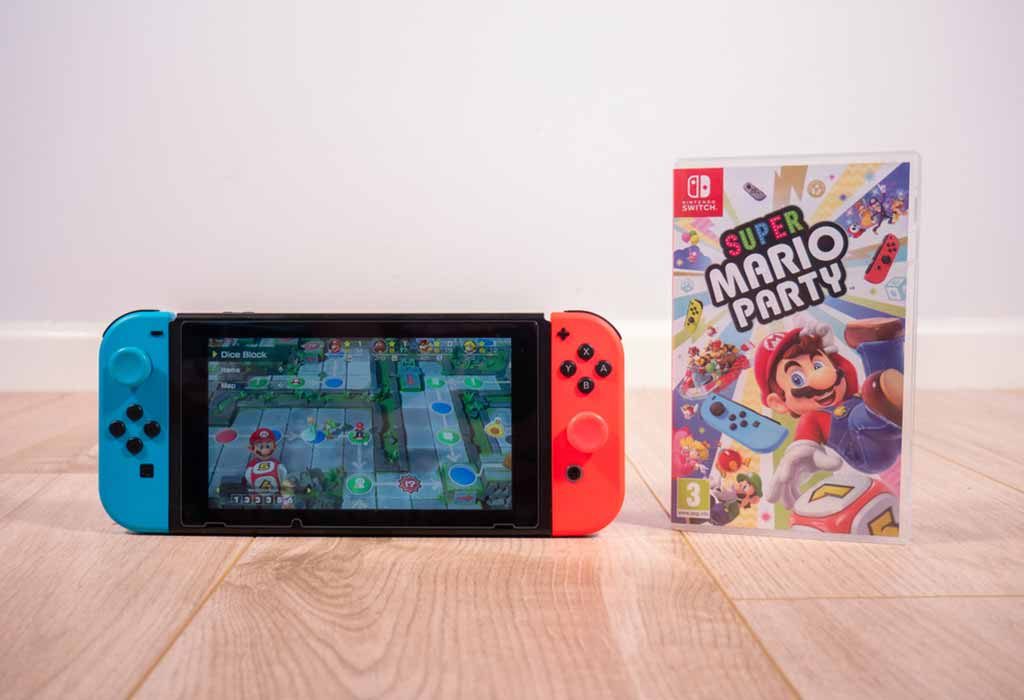 This is an elaborate board game that's loaded with many mini-games, with one goal – to go around the board and score the maximum stars in 10 turns. It's a great Nintendo Switch game for toddlers as they get to learn all about easy strategy and building.
Age Recommended – E for Everyone
Key Features
Awesome multiplayer

Great strategy building mini-games
12. Pokemon Shield and Pokemon Sword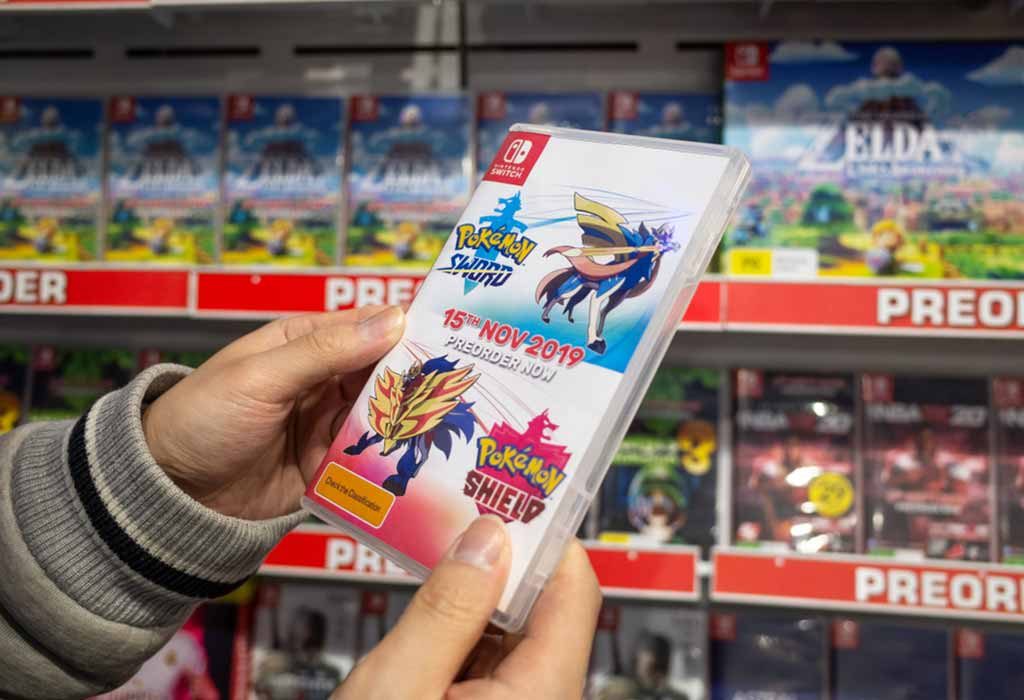 This Pokemon-themed game lets players become trainers on a quest to become the champion of the region of Galar. The game is an ideal game for eight-year-olds as they learn all about adventure, strategy and enter the wonderful world of Pokemon.
Age Recommended – E for Everyone
Key Features
Vast gameplay world

Incremental goal-oriented game

Great graphics
13. Super Mario Maker 2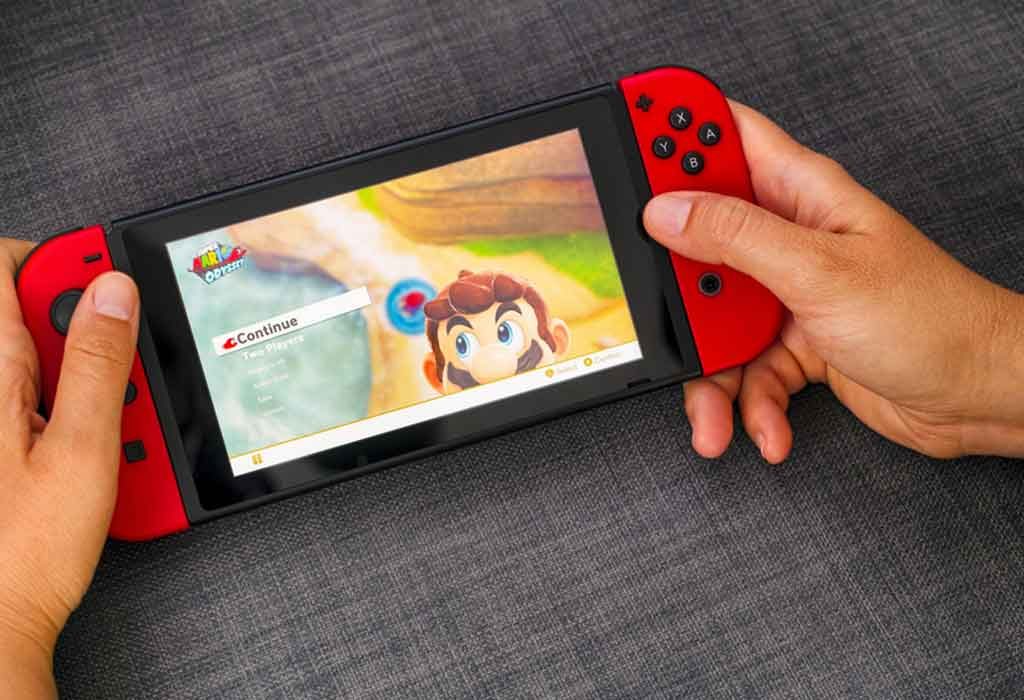 This is a sequel to the original Super Mario Maker, which was released on the Wii U, back in 2015. You can create your own Super Mario-type levels and also share them with the world.
Age Recommended – E for Everyone
Key Features
New themes

Design elements

Multiple landscape environments
14. Super Smash Brothers Ultimate
This is the perfect game to settle scores at home. If your kids are getting into heated debates, then this is one fun game to settle it. They can choose different characters that beat each other up with special powers and it's the perfect game to settle any score.
Age Recommended – E for Everyone
Key Features
Multiple worlds

Multi-universe characters
15. New Super's Lucky's Tale
This is another super fun game that's made in the old-school 3D platform and polished to look good for the 21st Century. It's a great experience with likeable characters and silly humor.
Age Recommended – E for Everyone
Key Features
Great graphics

Childish humor for kids
16. Super Mario – The Origami King
Mario and Olivia fight evil soldiers which look like folded paper and repair the landscape around. The goal is to free the castle of Princess Peach from King Olly's clutches. This delightful game for kids allows you to line up enemies and battle enemies with a ring-based system which requires quick wit and smart puzzle-solving skills.
Age Recommended – E for Everyone
Key Features
Recognized characters

The super-smooth gameplay experience
17. Rayman Legends: Definitive Edition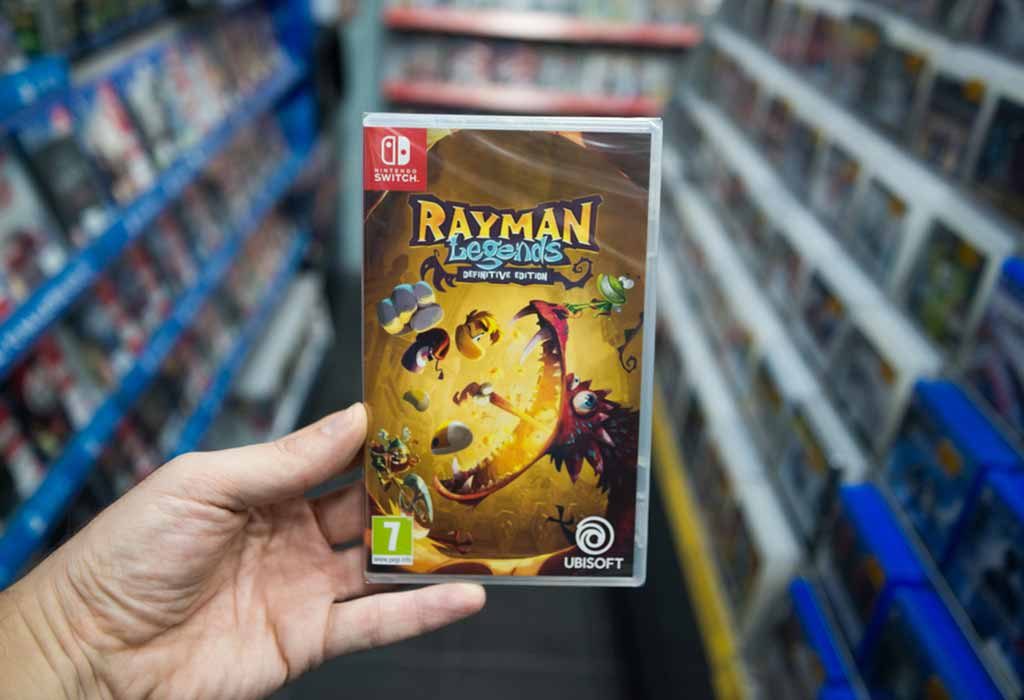 This is another 2D platform game from Ubisoft and is one of the best games for kids above the age of ten. It features some excellent graphics and is available for a budget price and is overall, a great game for kids to enjoy.
Age Recommended – E for Everyone
Key Features
Gorgeous artwork

Simple gameplay

Multiple characters
18. Club House Games: 51 Worldwide Classics
This is a great set of 51 classic games which include card games, board games, solitaries and also a piano keyboard for your little one to enjoy music. This eclectic set of games give your child an opportunity to stay focused and sharp.
Age Recommended – E for Everyone
Key Features
Energetic gameplay

Cute graphics

Exciting games
19. Starlink: Battle For Atlas
This is a dogfighting, planet-hopping game of space exploration that works together with real-life toys. You can strap ships onto the controller with the special clamp and add/remove weapons
Age Recommended – E for Everyone
Key Features
Multi-platform game

Analog-Digital conjunction
20. Donkey Kong Country: Tropical Freeze
One of the best games for those who love action with a bit of mischievous fun, Donkey Kong Country promises to bring smiles on your kids' faces. Check it out and enjoy as you crumble and run through tropical-worlds as Donkey and Diddy Kong try to save their world from arctic invaders.
Age Recommended – E for Everyone
Key Features
Stunning visuals

Excellent gameplay

Multiplayer mode
These are some of the best games available on the Switch for kids. They're interactive, come with great graphics, and provide an overall fun environment for your kids to game and grow at the same time.
Also Read:
Best Xbox One Games for Children
Awesome Wii Games for Children
Exciting Playstation 3 Games for Children