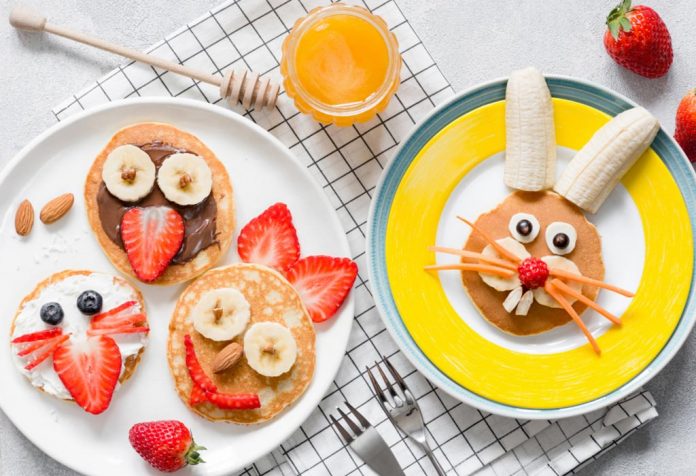 A toddler is a lot of work. From providing a nutritional and healthy meal every few hours to keep up with his/her growing body to occupying the time for his/her cognitive development, parents have to put in round the clock efforts. One important task is meal prepping for 19 month baby food.
Simple Tips to Make Life Easier for You and Your Toddler
There are always some easy hacks to ensure you keep your toddler occupied when you have a busy life. Habits formed early, last a lifetime so make sure your toddler knows a few basic healthy habits to be a happy adult in the future.
1. Organizing Toys
No one wants a house full of toys lodged in various places. It could also be dangerous for both you and your baby as someone may trip on a stray toy. Organize the toys in a hanging shoe organizer
2. Eating Out
Make sure to keep your kid entertained when you are out for dinner or lunch with some DIY toys available around
3. Meal Prep
It is always good to meal prep on the weekend in order to keep a Monday from being chaotic. Simple food items can be cut up and frozen for easy usage through the week
4. Encourage Curiosity
This is the age when your child is curious about the world around him/her so encourage curiosity with kind words.
5. Cheer Achievements
When your kid does something, let them know how you feel saying a few praises. Keep this up as a constant encouragement acts as a great motivation.
Best Foods for a Baby in this Age
Food for 18-month old Indian baby who is growing at a rapid rate needs to contain the right kind of nutrition to continue on their growth journey. A well-balanced meal consisting of proteins, vitamins, carbohydrates, minerals are important, and they can all be whipped up in your kitchen.
Some of the best food for an 18 months old baby is: –
1. Grains
All kinds of grains such as rice, millets are great for your kid. Also, try quinoa which is rich in iron and is a complete protein
2. Vegetables
This is the time to give all vegetables to your toddler. Pumpkin, carrots are a great source of Vitamin A. Apart from that you could also give different kinds of gourds, boiled peas, edamame beans, cucumber
3. Fruits
Avocado, for instance, is a great source of healthy fat and should be included in a toddler's diet. You can also include citrus fruits such as oranges, sweet lime and simpler fruits like apples, bananas, berries, pears.
4. Nuts
You can start off by giving your toddler small pieces of almonds, walnuts (nicely chopped) either in a meal or on the side
5. Meat
Grilled chicken or any other poultry in small portions is good to give your child at this age. Make sure the meat is fresh and organic and nicely cooked
6. Fish
All fish except certain fish such as swordfish can be given to your 19-month old baby as long as it's well-cooked. Avoid crustaceans and shellfish
7. Milk
It is good to include a glass of milk for your child who is above a year old. Make sure to check for lactose-intolerance
8. Other Dairy Products
Cheese, clarified butter, butter, cottage cheese or paneer, yoghurt and curd can also be given as a snack or part of a meal as they are rich in protein
9. Eggs
A great breakfast, lunch or dinner option, eggs are high in protein, low in cholesterol and overall good for your body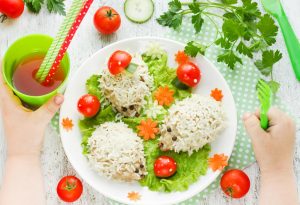 17 to 20 Months Old Baby Food Chart/Meal Plan
If your meal prep on the weekend and cut up some vegetables and fruits and freeze them in tight containers, as parents your life will be much simpler. Providing nutritious meals will no longer become arduous and mundane but enjoyable.
Here is an easy 17-20-month old baby food schedule
| | | | | | |
| --- | --- | --- | --- | --- | --- |
| Day | Breakfast | Mid-Day Snack | Lunch | Evening Snack | Dinner |
| Monday | Ragi Dosa+ Milk | 2/3 slices of apple | 1 cup lemon rice+ Sambar | Honey and cinnamon porridge | ½ cup of tomato soup+1/2 cup of whole wheat pasta |
| Tuesday | Oatmeal with banana | ½ cup of watermelon | ½ cup of rice+1/2 chole+1-2 slices of carrots and cucumber | ½ cup fruit yoghurt | 1 roti+1/4 cup of Palak Paneer |
| Wednesday | Vegetable Upma | Papaya milkshake | 1 cup of vegetable pulao+ 1 beans subjzi | Carrot and cucumber slices with pumpkin dip | 1 cup of vegetable tahri+cup |
| Thursday | Peas Poha+ Fresh Orange Juice | Grape halves | 1 cup vegetable khichdi+curd | Banana Strawberry Smoothie | 1 roti with ghee+ Loki subzi |
| Friday | Vegetable Brown Bread Sandwich+ Watermelon Juice (freshly squeezed) | Banana slices | 1 roti with ghee+ carrots and beans subzi | Cornflakes with milk | 1 cup of red rice+ black dal |
| Saturday | Vermicelli/ Sevai Upma | Blueberry Smoothie | 1 cup yellow dal+ brown rice (small portion) | 2 whole-wheat crackers/biscuits | ½ cup of spaghetti alio olio |
| Sunday | 1 small aloo paratha+curd | ½ cup of strawberries | Mexican Burritos (2 small pieces)+ 2 pieces of seasonal fruit | ½ cup milk+1 small Hara bhara kebab | 1 methi paratha + tomato chutney |
Source: http://www.shishuworld.com/18-month-baby-food-chart-toddler-food-chart-meal-plan-for-18-monthsbaby/
Homemade Baby Food Recipes for 17 To 20 Month Old Toddler
For your 2-year-old baby, anything and everything is possible, even when it comes to food. So, do not be afraid to experiment. Your infant will enjoy all kinds of food made with a little less spice.
Here are some simple, delicious recipes which you can whip up at home
1. Pumpkin Dip
Pumpkin is packed with Vitamin A which is great for maintaining the skin and makes for a wonderful snack.
Ingredients Needed 
1 canned pumpkin
½ tsp salt to taste
½ tsp pepper
A dash of lemon (additional ingredient)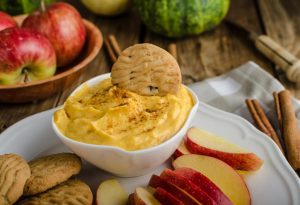 How to Prepare 
Take everything and put them in a bowl and whip them together
Serve with slices of apple or cucumber
2. Risotto Primavera
This Italian dish is packed with vegetables and protein and makes for a good lunch option.
Ingredients Needed 
Finely chopped onions
1 small leek, thoroughly washed and finely chopped
2 tsp of olive oil
A small portion of risotto rice
Vegetable or chicken stock
Frozen peas and carrots
Butter
1 tbsp. of lemon juice
And parmesan cheese block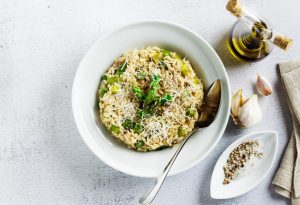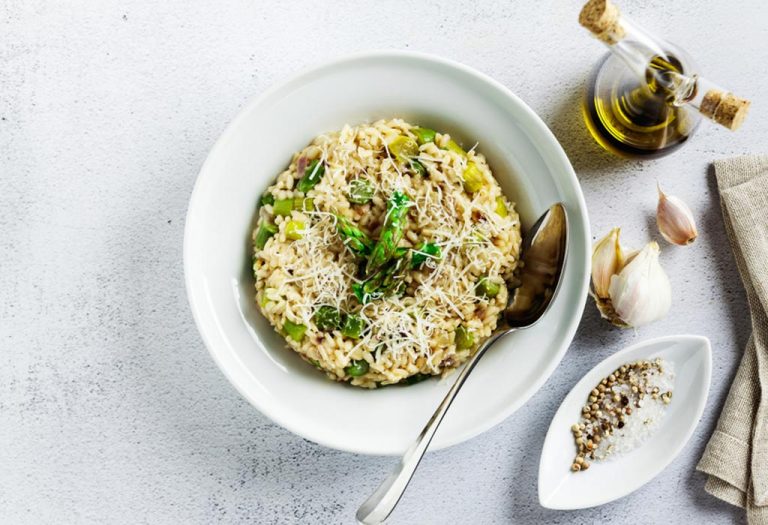 How to Prepare 
Sauté the leek and onions in a pan for 5-6 minutes until they are soft in butter
Add the rice and stir and let it cook until the rice turns translucent
Add a bowl full of stock and stir frequently till it is completely absorbed and cooked
Continue to add more stock, stir and cook the rice gently till it is tender
Once the rice is cooked, grate some parmesan and sprinkle on top before serving
3. Mediterranean Salad
Lightly tossed vegetables and greens mixed with some lemon dressing is a smart option for a quick meal.
Ingredients Needed 
1 cup of cooked quinoa
1/4 cup – olive oil
1/3 cup – vinegar, red wine
1/2 medium – onion, red
1 medium – bell pepper, red
2 medium – tomato, red
8 jumbo – black olives, canned
1 cup – cilantro
1/2 teaspoon – salt
1/2 teaspoon – black pepper, ground
2 ounce – feta cheese crumbles
1 medium – lemon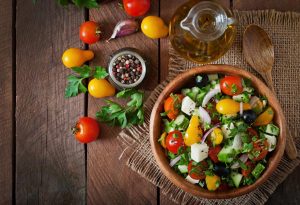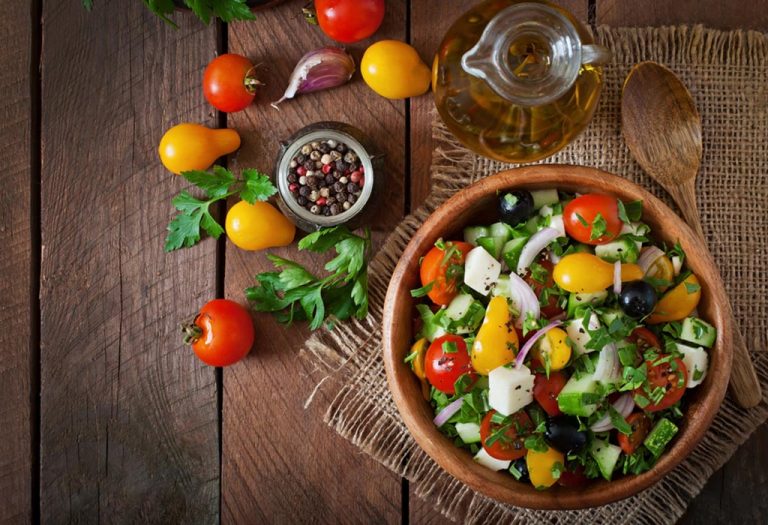 How to Prepare 
Take the cooked quinoa and keep it aside in a bowl
Dice up all the vegetables and add a small portion of olive oil to a pan and toss onions, bell pepper, tomato and cilantro
Add the quinoa and veggies to a bowl and sprinkle some feta crumbs on top
Add a dash of lemon and serve
4. Oatmeal with Banana
The perfect breakfast recipe packed with enough fibre and vitamins. Oats also are great for releasing the energy slowly, so it keeps your child fuller for longer.
Ingredients Needed 
1 small cup of Rolled oats
1 small cup of Almond milk or water
Some chopped bananas
1 tsp of cinnamon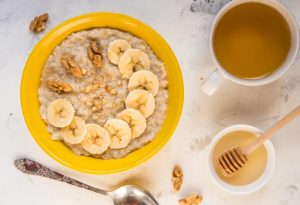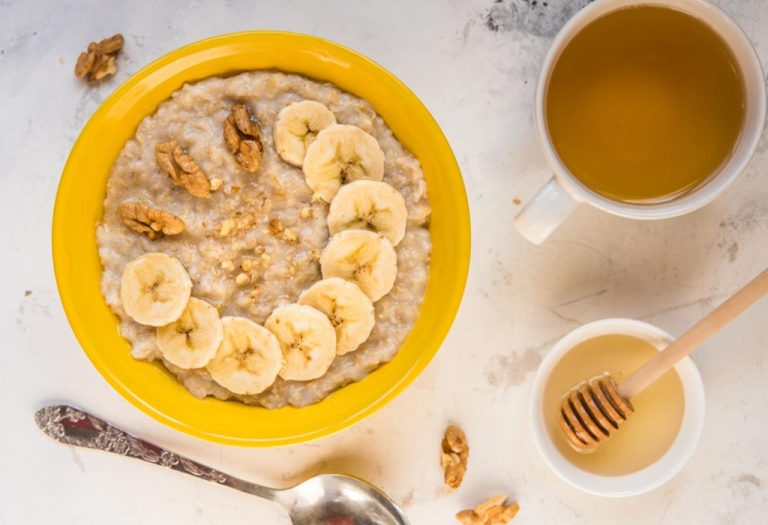 How to Prepare 
Cook the oats slowly with some almond milk in a pan. Stir occasionally
Once it's nice and soft, add a dash of cinnamon for a slight sweetness
Before serving, add chopped bananas on top
5. Avocado on Toast
Avocado is rich in natural, healthy fat and meets the daily intake of fat required.
Ingredients Needed 
1 large ripe avocado
1 banana (if required)
A couple of slices of bread (whole wheat)
Some cheese (optional)
Salt and pepper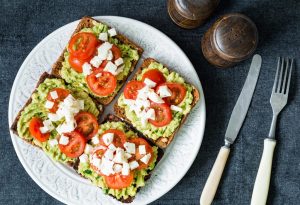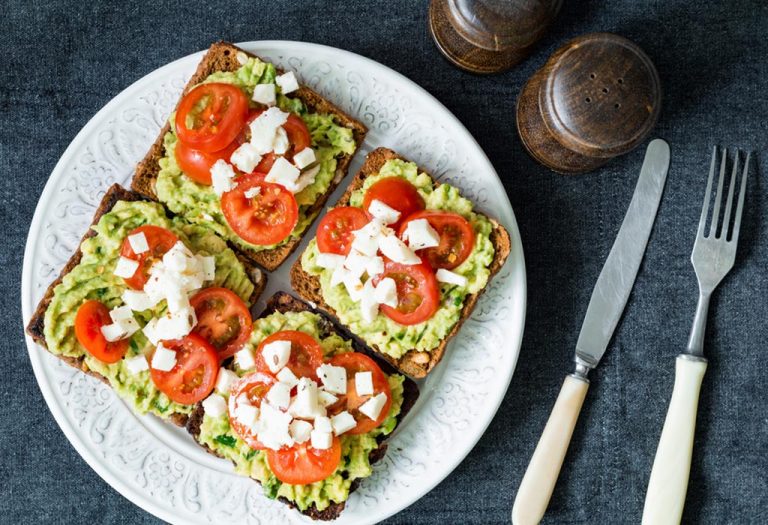 How to Prepare 
Take out the avocado and mash it in a bowl until its creamy.
Add a sprinkle of salt and pepper for taste
Now on the toasted bread spread the mashed avocado
Season with slices of banana or shredded cheese
Feeding Tips
Turn this into an easy, stress-free task, with the following tips on feeding your toddler and entertaining yourself along the way
Try new foods- Give a small sample of anything new that you want to introduce to your toddler. It could be a new fruit or a vegetable, but make sure to check for allergies before.
Always closely monitor your child and be present during meal times. Ensure that there is no choking.
If there is a situation of slight choking or coughing, stay calm and assist your baby in spitting the food out.
Cut food into small pieces so that they are easy to pick up and also to chew.
Serve food in a fun, colourful bowl so that your toddler gets a visual treat as well.
Provide plenty of water and maybe infuse some with lemon or orange to create a bit of diversity in taste.
Always consult your paediatrician before introducing fish or heavy meat.
Ensure that your 19-month-old has a wholesome meal with proteins, vitamins and carbohydrates and healthy fats.
Do not create a 'clean plate' rule with your toddler. Allow them to experiment and choose.
Take your time at meal-times. Let your child enjoy the meal with no rush.
Start providing simple plastic cutlery such as spoons so that your child can learn.
Try to be a good role model and emulate good food habits yourself so that your child learns from you.
Take this opportunity to spend time with your toddler and get busy in the kitchen. Get them to participate in preparation early on so that they can form healthy habits as adults.
Also Read: Food Ideas for 1 Year Old Baby