16 Classic Children's Books That Are Worth Reading to Your Child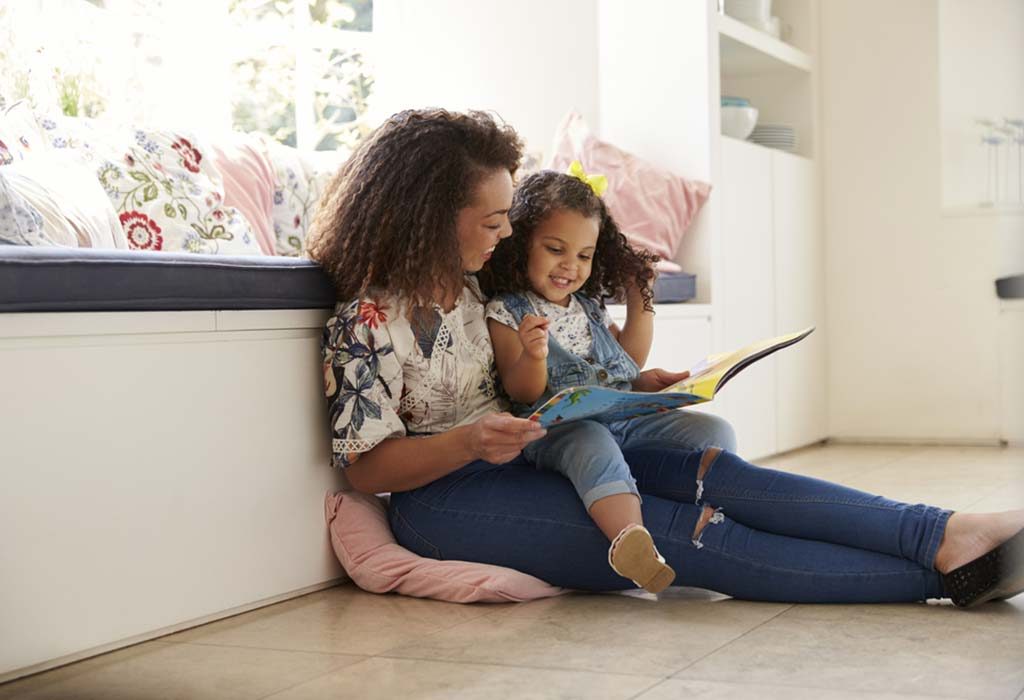 Amazing stories never grow old, and every new generation enjoys these evergreen classics. Sharing and reading stories help little children learn new words, sounds, and language, and helps them develop their early literacy skills. The books that we have recommended can also nourish and improve children's imagination, and expands their creative worlds!
8 Best Classic Books for Toddlers and Preschoolers
Here is a list of classic children's books you could read to your preschoolers and toddlers.
1. Corduroy
Author's Name: Don Freeman
Short Summary
This is a timeless story about a teddy bear that yearns to be chosen by a child and a girl who wants to get a teddy bear. The tale is well-suited for little children because of its bright, bold illustrations, and appealing characters. It also has a plot that is relatable and easy to understand. The story highlights many values, including courage, hope, and friendship, and is an excellent choice for parents looking for books with characters of colour. The book teaches a good moral lesson that nobody should judge a person based on their colour or appearance.
2. Make Way for Ducklings
Author's Name: Robert McCloskey
Short Summary
This is a gentle and peaceful story of a family of ducks, told simply and skilfully. The mother and father ducks raise the ducklings based on their overall surroundings. They live their life utilising the resources provided by the community. The mother duck is the primary caregiver and teacher to the little ducklings. The story is set in Boston during the 1940s and based on the location, transportation, and clothing at that time; the culture is more upscale.
3. The Snowy Day
Author's Name: Ezra Jack Keats
Short Summary
The Snowy Day is about a boy finding out the pleasures of new-fallen snow. No other children's book can capture the sense of possibility and magic of experiencing the first snowfall better than this one. The story takes place in a big snowy city and the main character, Peter, discovers that snow had fallen that night. In the story, he faces a few issues, and he comes up with ways to solve those problems. The book has so many adventures that children would love. It also has beautiful illustrations consisting of varied textures, cut-outs, strong watercolours, collages, and geometric shapes, making this classic picture book even more appealing to little children.
4. May I Bring a Friend?
Author's Name: Beatrice Schenk de Regniers
Short Summary
The story is about an imaginative boy who gets a special invitation from the King and Queen, who welcome him to the castle for tea. The boy accepts the invitation, but asks one question, "May I bring a friend?". The King says "Any friend of our friend is welcome here." But, the friend the boy brings to the castle turns out to be someone they never expected. The rhythmic text by the author, along with the jewel-like and fantastic artwork by Beni Montresor has made this one of the most favourite books among little children.
5. A Very Hungry Caterpillar
Author's Name: Eric Carle
Short Summary
The story is about the life cycle of a caterpillar, and it begins with a tiny caterpillar emerging out of an egg. The caterpillar starts eating everything in sight after which, his hunger stops, and he is no longer small. The big caterpillar then begins building a cocoon around him, and he finally emerges as a butterfly. This is a wonderful book for teaching children about the life cycle of a butterfly, and it is illustrated with tissue-paper collages resplendent with detail and colour.
6. Go, Dog, Go!
Author's Name: P.D. Eastman
Short Summary
Go, Dog, Go! is a very popular children's book that was published in the year 1961. The book describes the interactions and actions of a group of modern dogs, who use cars and other things in pursuit of play, work, and a final goal, the dog party. The book introduces children to various concepts such as relative position and colour with humour and simple language. It is an excellent book that helps little children learn basic actions and concepts like going up and down, working, and playing.
7. Harold and the Purple Crayon
Author's Name: Beatrix Potter
Short Summary
First published in 1955, Harold and the Purple Crayon is a classic book that features an upbeat, calm, and silent little boy who uses a purple crayon to create his surroundings. He uses the crayon to make up his own fun but sometimes gets in trouble with his drawings. He draws a dragon that later chases him, he falls from the mountain that he created, and he even draws a boat using the crayon to save himself from the sea he accidentally made. The book is very creative and imaginative and has been popular for many years.
8. Curious George
Author's Name: H.A. Rey
Short Summary
The book is about a curious monkey, named George, who is taken from the jungle to live in a new home by a man in a yellow hat. The story gets more interesting when George gets into all sorts of trouble due to his curiosity, though he tries to be good. His curiosity makes him swim in the ocean, go for a flying ride on a lot of balloons, and even makes him escape from jail. This is a treasured classic that begins with a loveable, curious monkey.
8 Best Classic Books for Kids
Check out this collection of classic books for 8-year-olds and below!
1. Eloise
Author's Name: Kay Thompson
Short Summary
The book is about a precocious little girl who lives in New York City in the Plaza Hotel. Though she has a loving nanny, she is left to raise herself, which is the central conflict of the story. She spends her time finding and doing everything that would keep her busy, some of which leads to trouble. Though the hotel staff is tolerant, they are still annoyed by the things the girl does. The author, in a light-hearted manner, tells a poignant story of what measures people will go to for filling the void in their lives.
2. The Three Billy Goats Gruff
Author's Name: Jerry Pinkney
Short Summary
The Three Billy Goats Gruff is a creatively illustrated, beautifully told version of another classic folk tale that has a different ending. In the author's note, he mentions that he wanted a story that was more than a revenge story or a cautionary tale. Unlike the folk tale, in this story, he gives the troll a chance to reflect on what he has done and climb out of the water. In the story, the goats initially figure out ways to stand up to the nasty troll, providing parents opportunities to talk to children about bullying and ways to deal with it.
3. Half Magic: Tales of Magic, Book 1
Author's Name: Edward Eager
Short Summary
This is a timeless classic, published in 1954, that is funny and feels relevant to modern readers. The story is about a few children who are left in the care of a nanny since their father passed away years ago and the mother works long hours. The story gets interesting when the children wish on a magic coin, and the story portrays the various adventures they go through after that.
4. The Secret Garden
Author's Name: Frances Hodgson Burnett
Short Summary
The story is about a young girl named Mary Lennox, who is sent to her uncle's gloomy mansion after losing her parents. She was mostly lonely because she had no one to play with, but one fine day, she learns about a secret garden that no person is allowed to enter. She then finds an old key, and a gust of magic takes her to a hidden door. She uses the key to open the door, and she enters into a mysterious world.
5. Charlie and the Chocolate Factory
Author's Name: Roald Dahl
Short Summary
This is one of the most popular children's stories that is loved by kids all over the world. The story is about five children who win an opportunity to tour the mysterious factory of Willy Wonka's chocolate-making operation. With cartoon-like sketches and a wild plot, this is a book that will keep children entertained.
6. Frog and Toad Are Friends
Author's Name: Arnold Lobel
Short Summary
Frog and Toad Are Friends contain five short tales about friendship with easy-to-follow, simple plots that will engage both emerging and advanced readers. Kids will readily relate to these two friends and will find the adventures exciting. These stories make for a timeless read, and kids can explore the many sides of friendship.
7. Little House in the Big Woods
Author's Name: Laura Ingalls Wilder
Short Summary
The Little House in the Big Woods is a story about a happy family living in the woods, and it beautifully depicts their simple lifestyle. It is warmly crafted with loving characters and stunning illustrations, and a lot of the story is based on the author's childhood. Each chapter in the book is a self-contained story about the family, making it less challenging for children who are new to classic chapter books.
8. Oh, the Places You'll Go
Author's Name: Dr Seuss
Short Summary
The protagonist is a boy in an amazing pair of pyjamas who goes on crazy adventures. The reader gets to follow the child as they enter into a world that shows what life will put them through, encountering so many adventures along the way. This one is a crowd favourite and has played a big role in so many kids' lives.
Classic literature for kids plays a critical role in the development and growth of little children, and these stories will definitely engage both advanced and new readers. Reading to your kids is also a great way of raising them to be readers, so do give these books a try!
Also Read:
Fantasy Books for Children
Best Diversity Books for Children
Ultimate Funny Books for Children