150 Spectacular Self-Love Quotes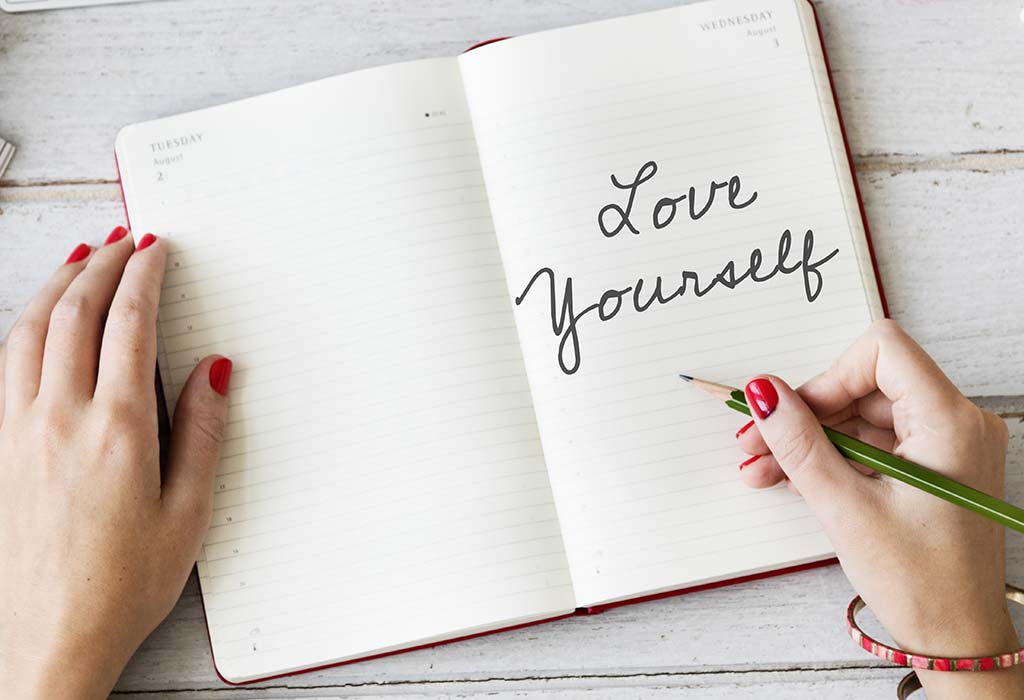 Love is a basic human need, but before we think of loving another person, we need to learn to love ourselves. Self-love is not an easy job, but it is so worth it. Because it is when you learn to love yourself, you learn to be optimistic and confident. We often judge ourselves for our small mistakes and get anxious and start thinking that we are not worthy of anything. But we're here with some quotes on self-love that will help you see that you are so deserving of love!
Quotes That Tell the Importance of Honoring and Loving Oneself
Loving oneself can never be wrong. In fact, loving and respecting your true self is the first step towards a happy and successful life. Draw constant motivation from inspirational self quotes to achieve what you desire. Read some of the below self-worth quotes to help you realize and honor your self-worth:
The true measure of a man is how he treats you when others are not looking. — Alessandra Torre

The bot, even the truest of love, can survive without respect. Not even self-love. — Jyoti Arora, Lemon Girl

Discipline is not about rules. It's about respect. Respect for yourself and others. — Janna Cachola

We must fall in love with ourselves. I don't like myself. I'm crazy about myself. — Mae West

A loving person lives in a loving world. A hostile person lives in a hostile world. Everyone you meet is your mirror. — Ken Keyes Jr.

Owning our story and loving ourselves through that process is the bravest thing that we'll ever do. — Brené Brown

Above all, be true to yourself, and if you cannot put your heart in it, take yourself out of it. — Anonymous.

To be yourself in a world that is constantly trying to make you something else is the greatest accomplishment. — Ralph Waldo Emerson

The deepest principle in human nature is the craving to be appreciated. — William James

Your problem is you're… too busy holding onto your unworthiness. — Ram Dass

Self-love is a meditation that you should practice daily at every point of your life. — Anonymous

It's not your job to like me… it's mine! — Byron Katie

In order to love who you are, you cannot hate the experiences that shaped you. — Andrea Dykstra

The more you give to yourself, the more love you have to give to others, and the more value you can add to the world. — Anonymous

Love yourself first because that's who you'll be spending the rest of your life with. — Anonymous

I forgive myself, for having believed so long that I was never good enough to have, get and be what I wanted. — Anonymous

I will never apologize for being me. You should apologize for asking me to be anything else. — Anonymous

Never hurry, time is worth a billion dollars. Pay respect to it. — Aabid Ahmed

Love yourself, again and again, and again. ― Michael Bassey Johnson

To find peace in any moment, all we need to do is respect our own soul. ― Mimi Novic

Just be, and enjoy being. ― Eckhart Tolle

He that respects himself is safe from others; he wears a coat of mail that none can pierce. ― Henry Wadsworth Longfellow

If you want to experience love, start from yourself. The one who truly deserves all your love and care is you first. ― Anonymous

Accept your mistakes and own your flaws. Because these flaws are the things that make you, you. ― Alka Agrawal

Love yourself first, and everything else falls into line. You really have to love yourself to get anything done in this world. ― Lucille Ball

To love yourself right now, just as you are, is to give yourself heaven. Don't wait until you die. If you wait, you die now. If you love, you live now. ― Alan Cohen

Self-love, my liege, is not so vile a sin as self-neglecting. — William Shakespeare, Henry V.

You are allowed to be both a masterpiece and a work in progress simultaneously. ― Sophia Bush

You are free, you are powerful, you are good, you are love, you have value, you have a purpose. All is well. ― Anonymous

Plant your own garden and decorate your own soul, instead of waiting for someone to bring you flowers. ― Veronica A. Shoffstall

Loving yourself starts with liking yourself, which starts with respecting yourself, which starts with thinking of yourself in positive ways. — Jerry Corstens

I'm far from perfect, but I'm perfect for that imperfect person who's perfect for me. ― Amanda Bynes

Decide that you are enough and see what happens next. ― Anonymous

True self-care is not bath salts and chocolate cake, it's making the choice to build a life you don't need to escape from.― Brianna Wiest

I am somebody. I am me. I like being me. And I need nobody to make me somebody. ― Louis L'Amour

Do things that make you feel good: mind, body, and soul. ― Robyn Conley Downs

I wish I could make everyone understand how important this statement is: go where you are wanted. ― S. McNutt

If people are doubting how far you can go, go so far that you can't hear them anymore. ― Michele Ruiz

Each moment, each person is sacred and worthy of respect, especially you. ― Amy Leigh Mercree

The moment you know yourself you have known the most precious thing in existence. ― Osho

You can't really love someone else unless you really love yourself first. ― Fred Rogers

Never be bullied into silence. Never allow yourself to be made a victim. Accept no one's definition of your life, but define yourself. ― Harvey Fierstein

You are very

powerful

, provided you know how powerful you are. ― Yogi Bhajan

Follow that will and that way which experience confirms to be your own. ― Carl Gustav Jung

All I can do is be me, whoever that is. ― Bob Dylan

We should all celebrate our individuality and not be embarrassed or ashamed of it. ― Jonny Deep

There is nothing noble about being superior to some other man. The true nobility is in being superior to your previous self. ― Ernest Hemingway

Self-love is an ocean and your heart is a vessel. Make it full, and any excess will spill over into the lives of the people you hold dear. But you must come first. ― Beau Taplin

Self-love seems so often unrequited. ― Anthony Powell

Love yourself unconditionally, just as you love those closest to you despite their faults. ― Les Brown

Put yourself at the top of your to-do list every single day and the rest will fall into place. ― Anonymous

You were born to be real, not to be perfect. ― Anonymous

The real difficulty is to overcome how you think about yourself. ― Maya Angelou

It is not the mountain we conquer but ourselves. ― Edmund Hillary

Show up for your dreams, so the universe can show you up. ― Anonymous

Grab a coffee, Journal your intentions, Get to work. Create Miracles. ― Elyse Santilli

I'm doing it for me. ― Anonymous

Fall in love with yourself before with anyone else. ― Anonymous

Fall in love with your body, fall in love with your soul. These are the ones that will stay with you till the end. ― Anonymous

When you respect your limits, others will learn to respect them too ― Dossie Easton

You're certainly somebody that people can love. ― Fred Rogers

The most difficult times for many of us are the ones we give ourselves. ― Pema Chödrön

The better you feel about yourself, the less you feel the need to show off. ― Robert Hand

Live to please others, everyone will love you except yourself. ― Paulo Coelho

If I loved myself, truly and deeply, what would I do? ― Kamal Ravikant

Be with someone who can appreciate your every core. Be that someone for yourself and you will not need anyone else. ― Anonymous

Be gentle with yourself. You are doing the best you can. ― Paulo Coelho

Don't be hard on yourself. Be kind. ―Yoko Ono

Celebrate yourself as you celebrate occasions. ― Anonymous

Every decision I make is the right decision for me ― Louise Hay

There is a soul in you that should be respected first. ― Anonymous

Chase the peace, not people. ― Anonymous

If you don't know what you're here to do, then just do some good. ― Dr. Maya Angelou

Breathe darling, this is just a chapter. It's not your whole story. ― S.C. Laurie

Be kind to the person you are now. ― iambrilliyant



Give yourself the love you're willing to give to others. ― Mahin Ismail

Love yourself more, you'll never regret it. ― Ann Marie Molina

You ain't gotta like me. I like me. ― Kanye West

Be unapologetically yourself. ― Anonymous

Choose yourself, even when others don't. ― Anonymous

You are of more value than many sparrows. ― Luke

Love, respect, and accept yourself always. ― Anonymous

I am mine before anyone else. ― Anonymous

Love yourself so much that when someone treats you wrong you recognize it. ― Anonymous

It's okay to be a glowstick. Sometimes we need to break before we shine. ― Anonymous

A

positive

attitude can really make dreams come true – it did for me. ― David Bailey

Self-care is how you take your power back. ― Lalah Delia

If someone is hurting you, Walk out with your self-respect. It needs to be respected more than anything else. ― Anonymous

You're always one decision away from a totally different life. ― Anonymous

You have to be odd to be number one. ― Dr. Seuss

Their opinions are not your oxygen. ― Curtis Tyrone Jones

Respect is one of the greatest expressions of love. ― Miguel Angel Ruiz

Doubt me, hate me, you're the inspiration I need. ― Anonymous

As you love yourself, life loves you back. ― Kamal Ravikant

Growth begins when we start to accept our own weaknesses. ― Jean Vanier

It's important to feel crappy sometimes. ― Lilly Singh

Don't be dependent. At all. Ever. Period. ― Jordan Peterson

Do you love yourself just as you are? ― Deepak Chopra

Fools laugh at others. Wisdom laughs at itself. ― Osho

It's never too late to restart, start believing in yourself now. ― Awais

If your compassion does not include yourself, it is incomplete. ― Jack Kornfield

You're always with yourself, so you might as well enjoy the company. ― Diane Von Furstenberg

It is never too late to be what you might have been. ― George Eliot

You can't be successful and loved by everyone. Choose wisely. ― Maxime Lagacé

Someone who doesn't care, can't be hurt. ― Naval Ravikant

Dig within. There lies the wellspring of good: ever dig, and it will ever flow. ― Marcus Aurelius

The worst loneliness is to not be comfortable with yourself. ― Mark Twain

No one can make you feel inferior without your consent. ― Anonymous

No one is you and that is your power.― Anonymous

I am accepting myself unconditionally no matter what.― Anonymous

Beauty begins the moment you decided to be yourself.― Anonymous

Too many people overvalue what they are not and undervalue what they are. ― Malcolm S.Forbes

Don't let hollow heroes distract you from saving yourself. ― Nikki Rowe

It isn't what they call you, it's what you answer to. ― W.C. Fields

Love yourself you will see your potential. ― Anonymous

Sometimes you have to be alone to truly know your worth. ― Karen A.Baquiran

Somewhere, somebody is looking for someone exactly like you. ― Germany Kent

Be there for yourself. It is enough. ― Anonymous

If you feel you are hated by someone, let it go. It is on them to hate you and it is on you to not take it. ― Anonymous

Why are you trying so hard to fit in when you were born to stand out? ― Ian Wallace

The scariest moment is always just before you start. ― Stephen King

I exist as I am, that is enough. ― Walt Whitman

It is not in the stars to hold our destiny but in ourselves. ―William Shakespeare

Accept yourself for who you are and see what you will be. ― Anonymous

Self-love is making sure you get what you need. ― Anonymous

Self-esteem is the reputation we acquire with ourselves. ― Nathaniel Branden

The best lightning rod for your protection is your own spine. ― Ralph Waldo Emerson

I never loved another person the way I loved myself. ― Mae West

Invest in yourself before investing in others. ― Anonymous

Do not get scared of your failures. They will make you who you want to be. ― Anonymous

Turn your wounds into wisdom. ― Oprah Winfrey

Love is the great miracle cure. Loving ourselves works miracles in our lives. ― Louise L. Hay

A man cannot be comfortable without his own approval. ― Mark Twain

We can't be so desperate for love that we forget where we can always find it; within. ― Alexandra Elle

Dare to love yourself as if you were a rainbow with gold at both ends. ― Aberjhani

To love oneself is the beginning of a lifelong romance. ―Oscar Wilde

No other love no matter how genuine it is can fulfil one's heart better than unconditional self-love. ― Edmond Mbiaka

Act as if what you do makes a difference. It does. ― William James

Knowing that you can do it is half done. ― Anonymous

Loving yourself isn't vanity. It's sanity. ― Katrina Mayer

Go all-in on yourself. ― Jack Butcher

Judge nothing, you will be happy. Forgive everything, you will be happier. Love everything, you will be happiest. ― Buddha

Light a path for your soul and you will never find darkness. ― Anonymous

Follow your intuitions, and you will never fail. ― Anonymous

Peace comes from within. Do not seek it without. ― Buddha

Embrace the change within you. They are only true to you. ― Anonymous

If you are happy, it is you. If you are sad, it is you. ― Anonymous

What lies behind us and what lies before us are tiny matters compared to what lies within us. ― Ralph Waldo Emerson

Celebrate you because you are special. ― Anonymous

You cannot travel on the path until you become the path itself. ― Anonymous
Getting acquainted with your beliefs and how you are is a big milestone that everyone should achieve but lack. From some self-love captions, self-love can be experienced, and a sense of recognition can be achieved that we were not able to realize. Do read some of the quotes to practice and realize self-love and celebrate self-worth.
Beautiful Spring Quotes
Love Quotes That Define Relationships Accurately