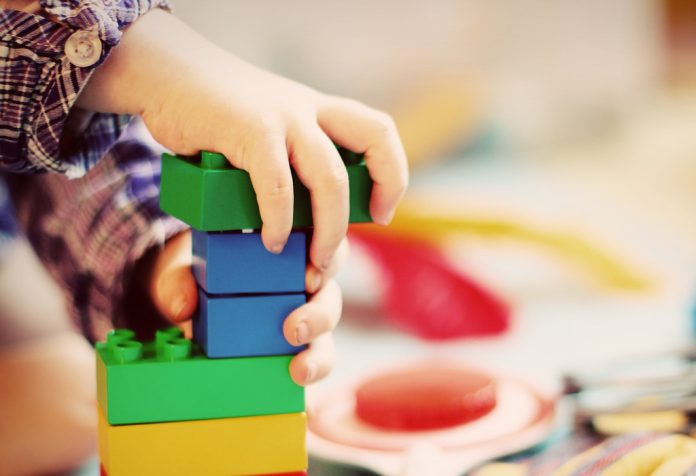 Last Updated on
Even adults can get bored on long journeys, so it is obvious your kids are going to get bored! But how do you solve the problem?
15 Activities to Keep Children Busy on Long Journeys!
If you are soon planning to embark on a long journey with your children and are looking for ways to keep them busy through it,look no further! Here are 15 travel activities for kids you can engage your child in. Ready? Here we go!
1. Magnet Letters
This is a great way to squeeze some learning into play. You can carry magnet letters and a board, and ask your child to spell out different words.
2. Instant Film Cameras
If you thought instant film cameras are a thing of yesteryears, you're wrong! They still exist, and can make for hours of fun for your child. Ask him to click pictures of interesting things he sees!
3. Sorting
One of the easiest ways to engage a young child is to give him a 'sorting' activity. You can carry 2 or 3 empty containers and a mix of coloured beads or different shapes too. Ask him to sort the beads by colour, shape, etc.
4. I See Something
This is probably one of the oldest tricks in the parenting book! You basically pick one thing in your immediate surroundings, and give clues for your child to guess it:'I see something green and round' could be a green ball you are carrying.
5. 21 Questions
This is another version of the above game. However, here you can think of anything in the world (not necessarily something that is present in your surroundings at the moment).Your child has to ask 21 questions to try and guess the thing.
6. Magic Slate
Magic slates can enable hours of scribbling and drawing fun without the fuss and mess of crayons, colours, pens and markers. They are an excellent ways to keep kids busy!
7. Music and Movies
While it may not be a great idea to give your children too much exposure to gadgets, they can come in handy to engage kids on a journey.Download all their favourite music and cartoons for their ears and eyes to feast on.
8. Antakshari/Dumb Charades
This might work better with slightly older kids. However, once you get going, this is one of those toddler travel activities that can quite literally last you the entire journey!
9. Spot Every
This one can be fun for a road trip. Ask your child to spot every black car, or every petrol pump… and when they do, they have to say a funny word like "Abracadabra!" or something like that.
10. Treasure Hunt
This one might take some planning, but can be real fun. It works especially well if you are traveling by road in a car.Wrap a gift and hide it somewhere in the car. And then you can give you child clues to find the treasure!
11. Playing Clay
One of the most crucial tips for long road trips is that you have a lot on your mind, and cannot be bothered about stains and spilling accidents.Clay can come to your aid here; it allows for mess-free fun. This makes playing dough perfect as a travel companion.
12. Hand Puppets
Kids are very imaginative, and one way you can encourage their creativity and imagination is by using hand puppets.You can ask them to spin a story around the puppets. You can try our Minion Hand Puppets for starters, and then improvise and make your own!
13. Quiet Please
All this noise and commotion can drive you up the wall, so when you want some peace and quiet, you can challenge your kids with one simple task:whoever stays quiet the longest, wins something! The best way to do this is to give them a watch.Even though they can't tell time, you can give them a task like: stay quiet till the small hand reaches from 2 to 3 (that means one entire hour of quiet for you!).
14. Puzzle
A simple single-piece or 4-piece puzzle is perhaps one of the earliest games we pick for our toddler. Why not pack it with on a journey?To make it more fun and challenging (and time-consuming!) – you can mix all the pieces of all the puzzles together.
15. Food!
When nothing works, open a packet of chips!
Hope these help you! Happy journey!