15 Easy and Quick Microwave Recipes You Can Try at Home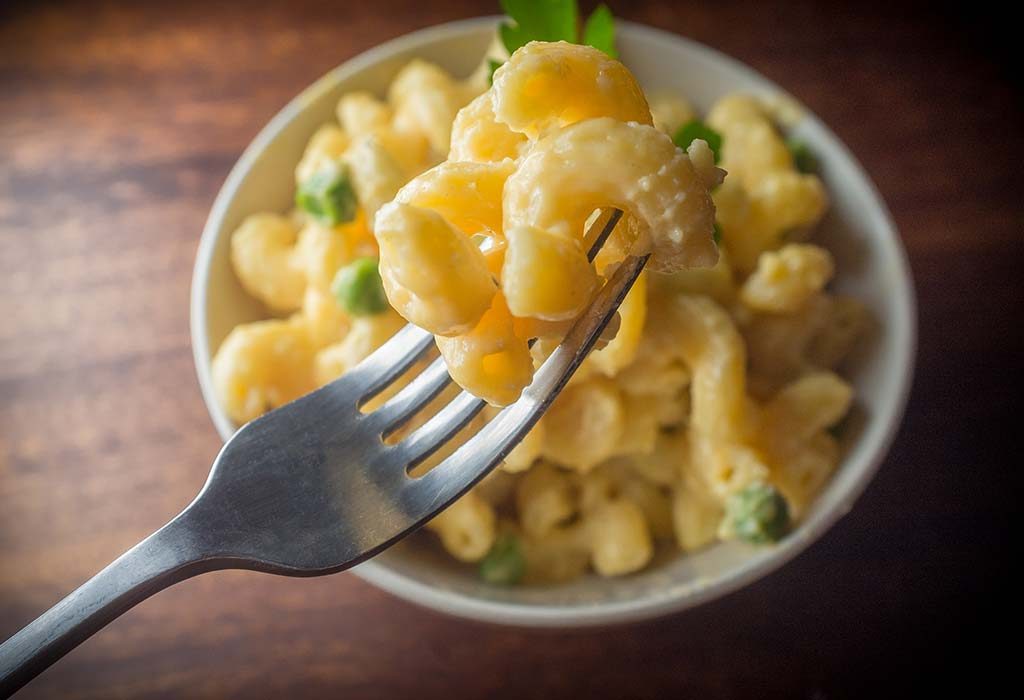 It's a busy world and it's a hustle for everybody, professionals and students alike. It can get hard to fit everything that you have to do within 24 hours. Since there are options always available, we choose to eat out at least one or two meals a day. This can impact your health in the long run, which is why it is important to make sure that you try to cook your own meals as often as you can. There are many quick recipes that you can whip up with only a microwave in your house.
Delicious Recipes You Can Easily Make in the Microwave
Microwave ovens are not just useful for heating up cold food from the fridge. There are various recipes that you can put together in order to make anything, from appetizers to main courses and even dessert! Check out our list with our favourite recipes and try them at home!
1. Mac 'n' Cheese
This is a classic universal favourite, and the best part – you can whip it up in no time!
Ingredients
Dried macaroni – 100 g
Water- 1 cup
Shredded Cheese – ½ cup
Milk- ½ cup
Salt – to taste
How to Make in Microwave
Boil the pasta and in boiling, salted water for two minutes in the microwave and stir in intervals until the pasta becomes soft.
Make sure it is cooked.
Pour the milk and cheese and microwave for 30 seconds, stir and repeat until it has formed a creamy sauce.
To make it creamier, add a little more milk and cheese.
You can also add in diced vegetables, cooked meat or even just chilli powder for a change.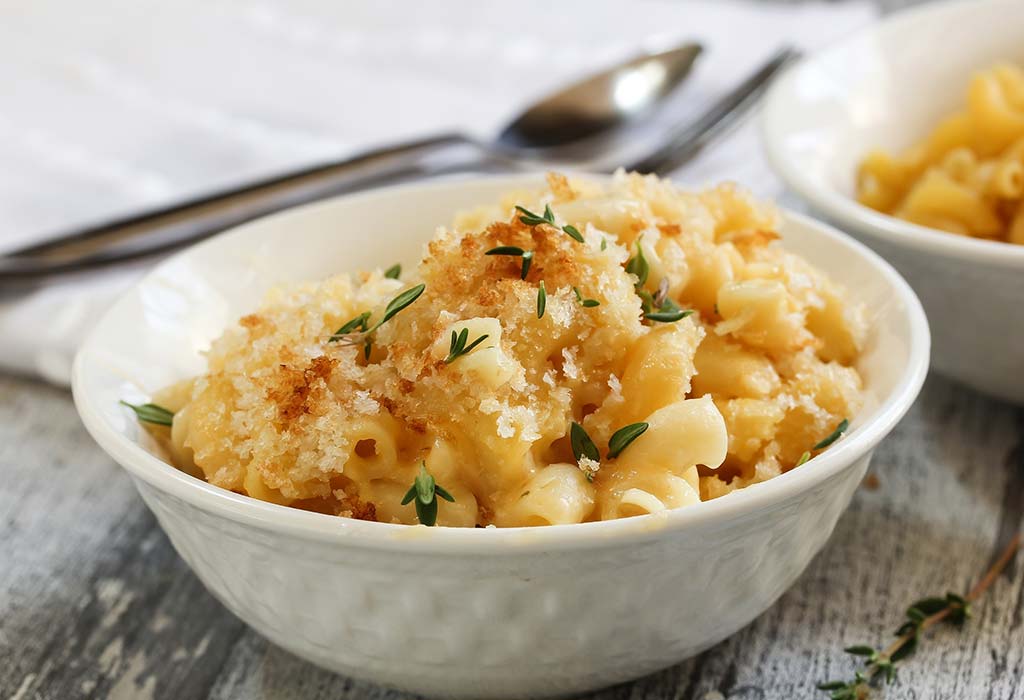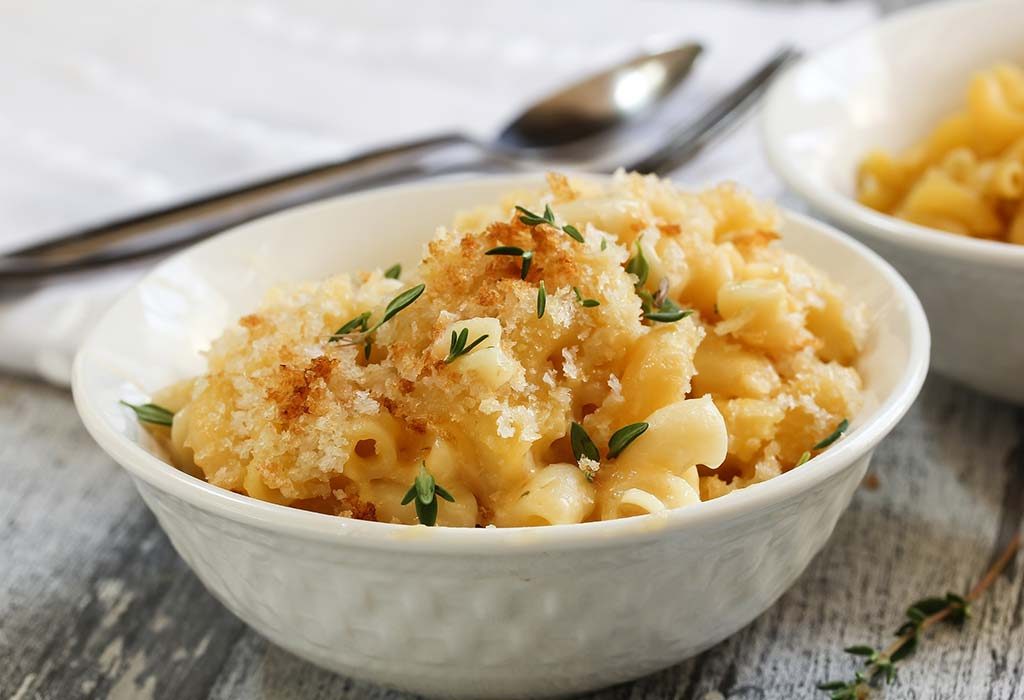 2. Microwaved Poached Eggs
Poached egg is a great topping on sandwiches, toast and many other quick breakfast items.
Ingredients
1 egg
Water – ½ cup
Vinegar – ½ teaspoon (optional)
How to Make in Microwave
Pour the water along with the vinegar in the mug. Vinegar is optional, but it just helps the egg coalesce better.
Crack the egg open into the mug filled with water and vinegar.
Cover it with a microwavable lid and cook from 50-60% power for about a minute.
Remove the lid and check if the egg is cooked; if not, keep it for 20-second intervals until it looks cooked.
Remove the lid and enjoy! If you don't like your eggs mildly runny, microwave at higher power for 60 seconds, this will help hard-boil the egg more.
3. Peanut Noodles
This meal can be made in no time with stuff that you can find at your local grocery store.
Ingredients
Instant noodles – 200 g
Peanuts – 25g
Vinegar – ½ teaspoon
Sugar – 1 teaspoon
Broccoli & Frozen peas – a handful (optional)
How to Make in Microwave
Cook the instant noodles in the microwave according to the instructions on the packet.
In a separate bowl, mix peanuts along with some vinegar and sugar.
Add the noodles with the veggies and stir well so that the sauce completely coats the noodles. Microwave this again for 1 minute.
You can add salt/pepper to taste and top it off with garden herbs.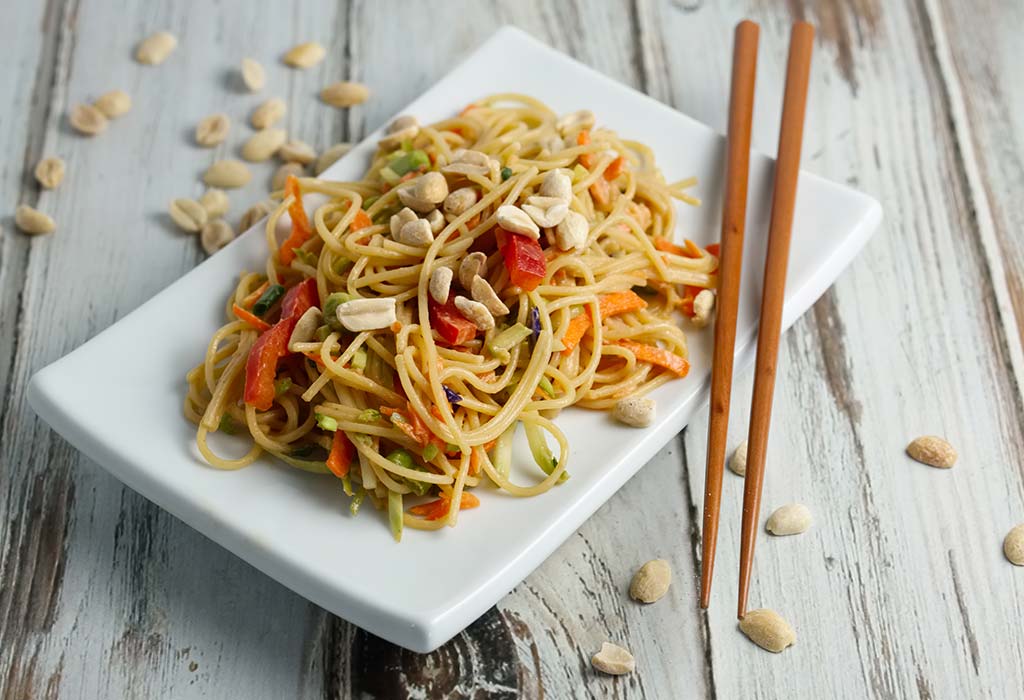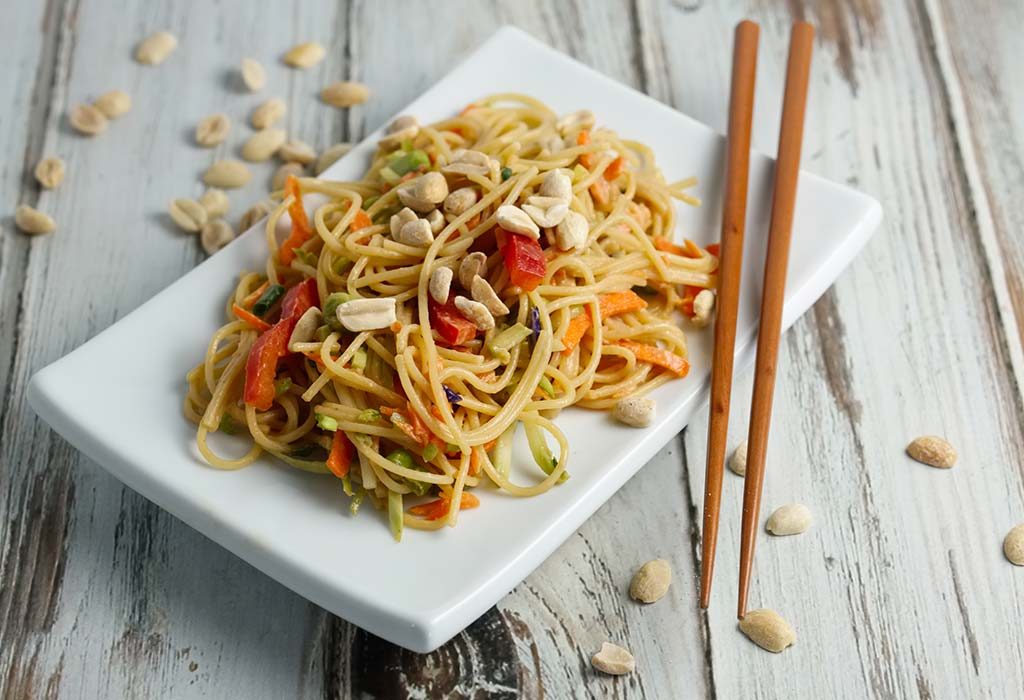 4. Spanish Rice
Ingredients
Instant microwavable rice – 1 bag (250 g)
Diced tomatoes – 1 can
Olives – 2 tablespoons
Almonds – 30g
Salt – to taste
Pepper – to taste
Chilli powder – to taste
Herbs of your choice (parsley, etc)
How to Make in Microwave
Pour some package ready rice into a large bowl together with a can of diced tomatoes, a handful of olives, almonds, salt, pepper, chilli powder and herbs of choice.
Stir all of this in a bowl and microwave the contents until you see the tomato sauce boiling.
Remove and serve hot!
5. Oatmeal Cookie Dough Mug
Microwave recipes for cookies are always fun and easy.
Ingredients
Coconut flour – 10 g
Oats – 10 g
Baking powder – ¼ teaspoon
Coconut palm sugar – 1 tablespoon
Milk – 1 cup
Egg whites – 2 eggs
Chocolate chips
How to Make in Microwave
Mix the coconut flour, baking powder and oats in a bowl.
Add sugar and milk and keep stirring and eventually add the egg white.
Keep stirring and mixing so that it is mixed and combined well.
Put in some chocolate chips and top the mug off with some more.
Microwave for about 90 seconds and check to see consistency.
Continue to microwave at 30-second intervals if it does not seem done.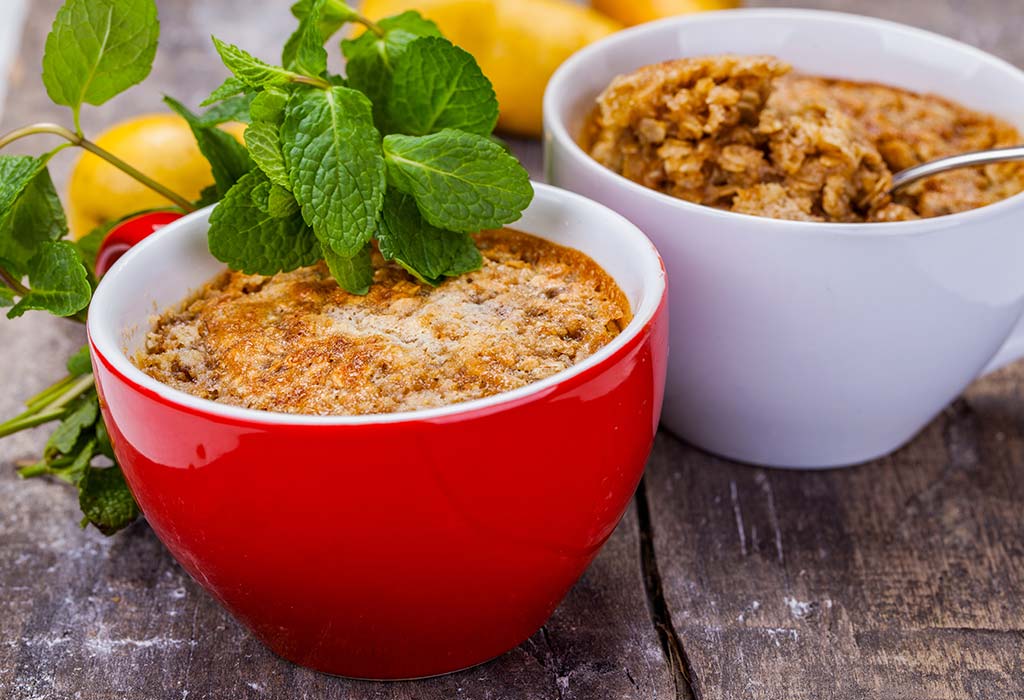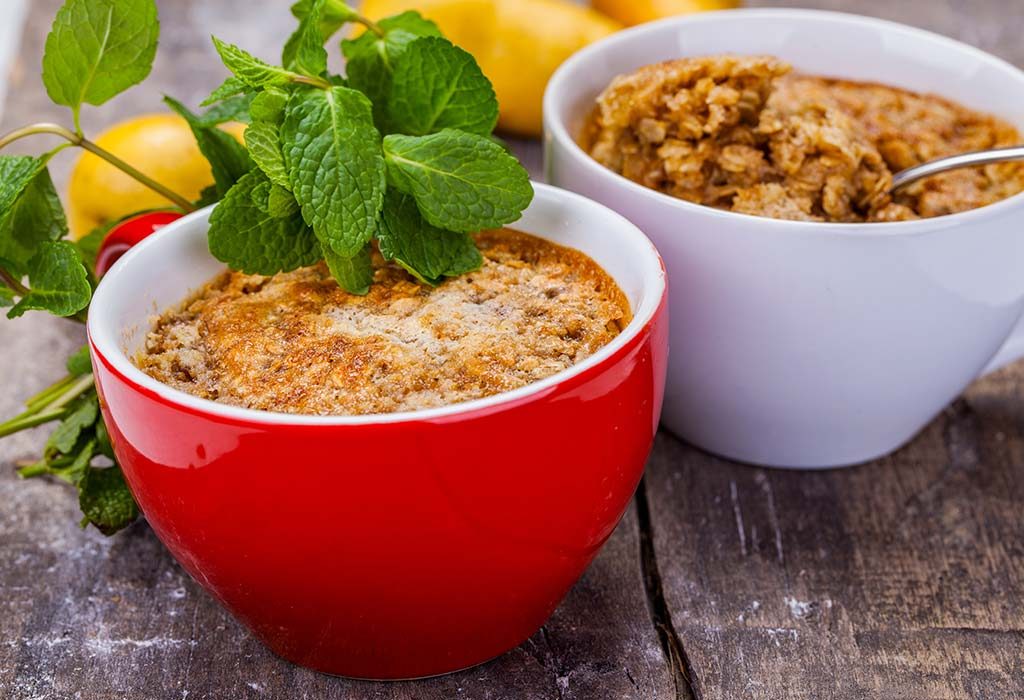 6. Sweet Potato and Oats
This recipe is as delicious as it is unique and can be made just as quickly.
Ingredients
Sweet potato – 1
Oats – ½ cup
Milk – 1 cup
Cinnamon – ¼ teaspoon
Banana – 1
How to Make in Microwave
Cut and shred the sweet potato to the size of the oats.
Combine the two with banana milk and cinnamon.
Microwave the mixture for about 3 minutes until the contents of the cup are completely cooked.
You can top it off with almonds or walnuts to add a little crunch and texture to your breakfast.
7. Microwave Omelette
This is the simplest way to make an omelette.
Ingredients
Eggs – 2
Bell pepper – ½
Oil – 1 teaspoon
Cheese – 15g
Salt – to taste
Pepper – to taste
How to Make in Microwave
In a mug, drizzle some oil, crack open the eggs with the milk and beat it with a fork.
Add the red pepper, cheese, salt and pepper and stir well.
Microwave for ½ minutes, pull it out, stir again and keep it back inside and repeat the process until the egg is cooked.
Top it off with herbs, and you are good to go!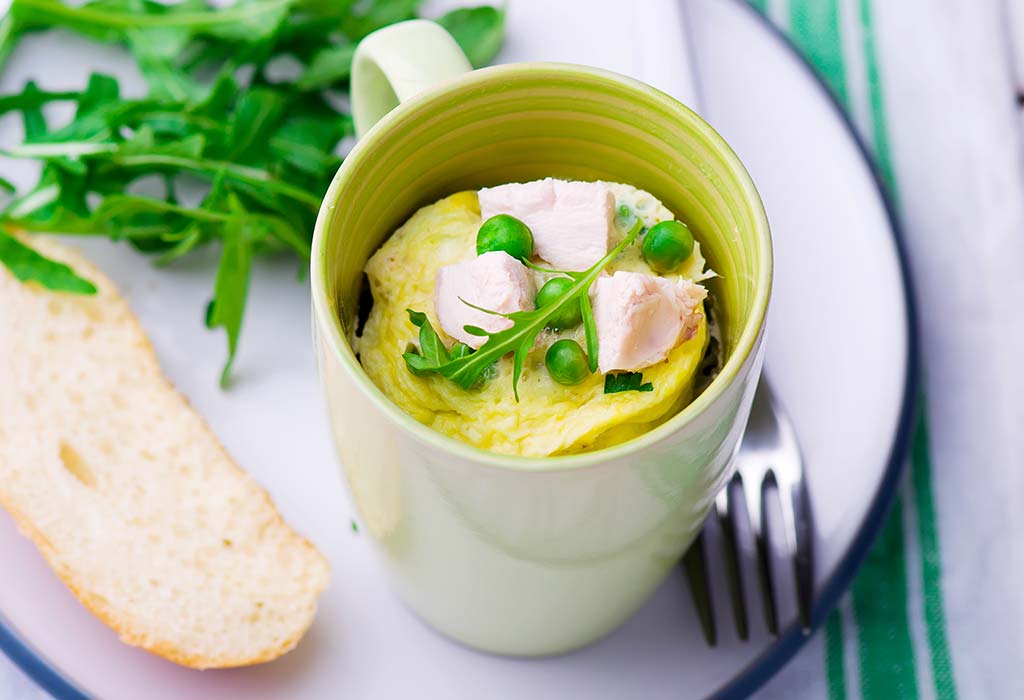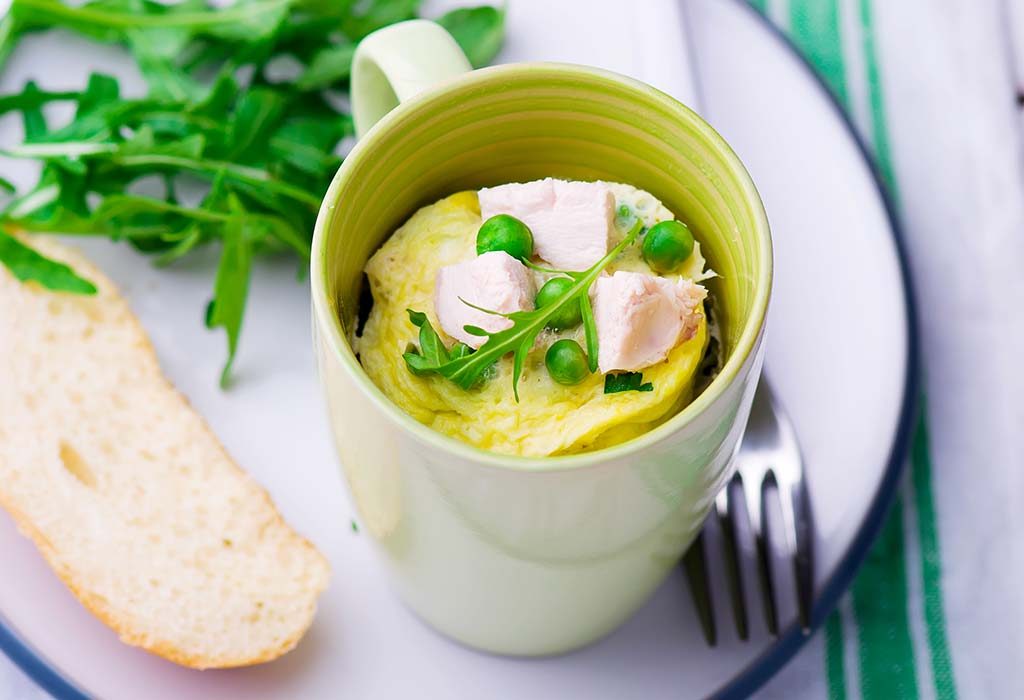 8. 2-minute Microwavable Pizza
What if you could have pizza right from your microwave? Here's how.
Ingredients
Pepperoni slices/sausage/boneless chicken pieces – 30g
Flour – ¼ cup
Baking soda – ¼ tablespoon
Salt – to taste
Milk – ¼ cup
Oil – 1 teaspoon
pizza sauce – ½ cup
Shredded cheese – 1/3 cup
How to Make in Microwave
Slice up the meat into small pieces.
Add ¼ cup of flour, ¼ tbsp. of baking soda and some salt.
Mix together and add milk and oil and mix again until it becomes slightly thick.
Add the marinara sauce over the batter and the shredded cheese along with the meat.
Microwave for 1-2 minutes and check if the entire mixture is cooked. Enjoy a quick homemade pizza!
9. Stuffed Tomatoes
This delicious snack recipe is very easy to prep and make.
Ingredients
Tomatoes – 3
Garlic cloves – 2
Finely chopped onion – 1
Turmeric – ½ teaspoon
Pepper – to taste
Green chilli – ½ diced
Mashed cottage cheese – 50g
Butter – 10g
Salt – to taste
How to Make in Microwave
Wash the tomatoes, cut the top and scoop out all of its insides.
In a bowl, mix all of the other ingredients.
Microwave the ingredients for about 2 minutes.
Stuff the tomatoes with the microwaved ingredients and put them back in the microwave after rubbing some oil and keep for about 4-5 minutes.
Let it stand for another 5 minutes. Remove and garnish with cilantro. Stuffed tomatoes are ready to eat!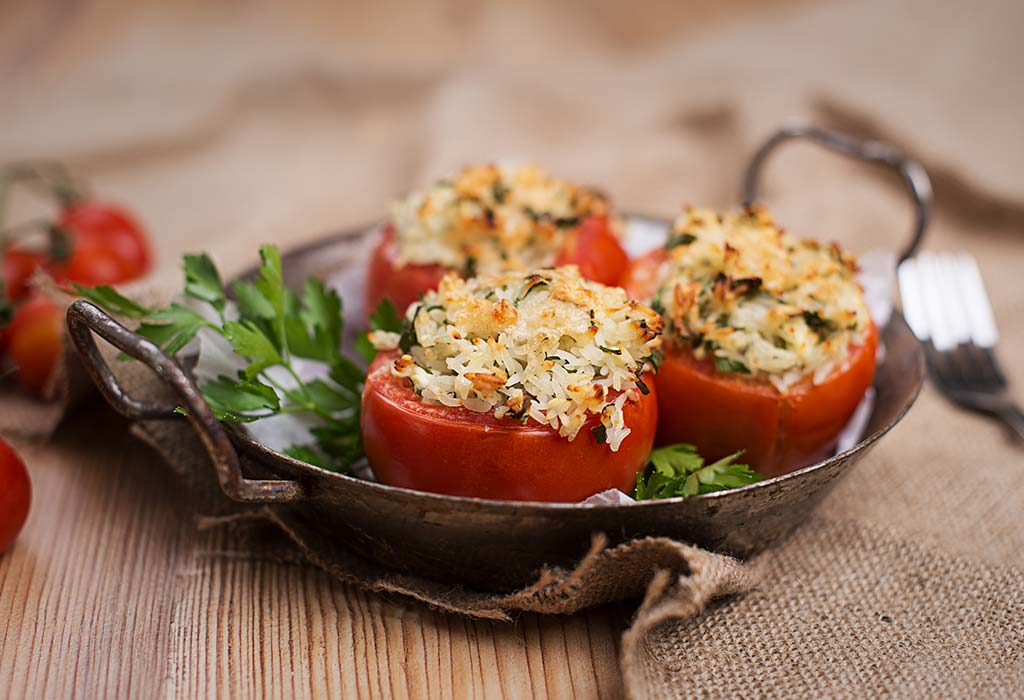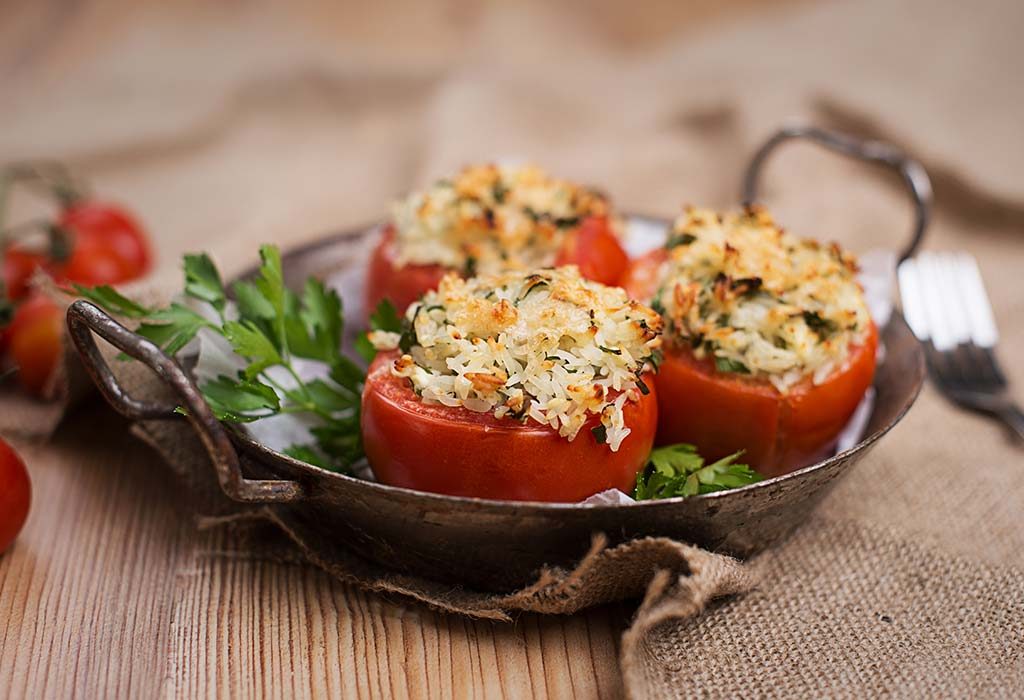 10. Chocolate Cake
There are numerous microwave recipes for cakes, but we have an easy one right here.
Ingredients
Softened butter – 3 tablespoons
All purpose flour – ½ cup
Sugar – 2 tablespoons
Cocoa powder – 1 tablespoon
Baking powder – ¼ teaspoon
Egg -1
Vanilla extract – ½ teaspoon
Milk – ½ cup
Salt – a pinch
How to Make in Microwave
In a bowl, add sugar, egg, vanilla extract and milk and stir.
Add the flour, cocoa, baking powder and salt.
Blend until it is a smooth mixture and transfer to another bowl that has been greased.
Cook in the microwave for three minutes or until the cake is a bit bouncy.
Let it cool for a while, cover the cake, turn it upside down so that the cake falls out.
Serve hot with ice cream.
11. Carrot Halwa
Here is a microwave recipe for an Indian snack which is very simple.
Ingredients
Grated carrots – 2 cups
Evaporated milk – 100 g
Cardamom powder – 1 teaspoon
Ghee – 2 tablespoons
Sugar – 4 tablespoons
How to Make in Microwave
Mix the ghee and grated carrot and microwave for about 2 minutes.
Add the evaporated milk and microwave for about 10 minutes while stirring every couple of minutes.
Cook until the milk is completely blended into the mixture.
Add sugar and cardamom powder and mix again.
Top it off with your favourite nuts for that extra crunch!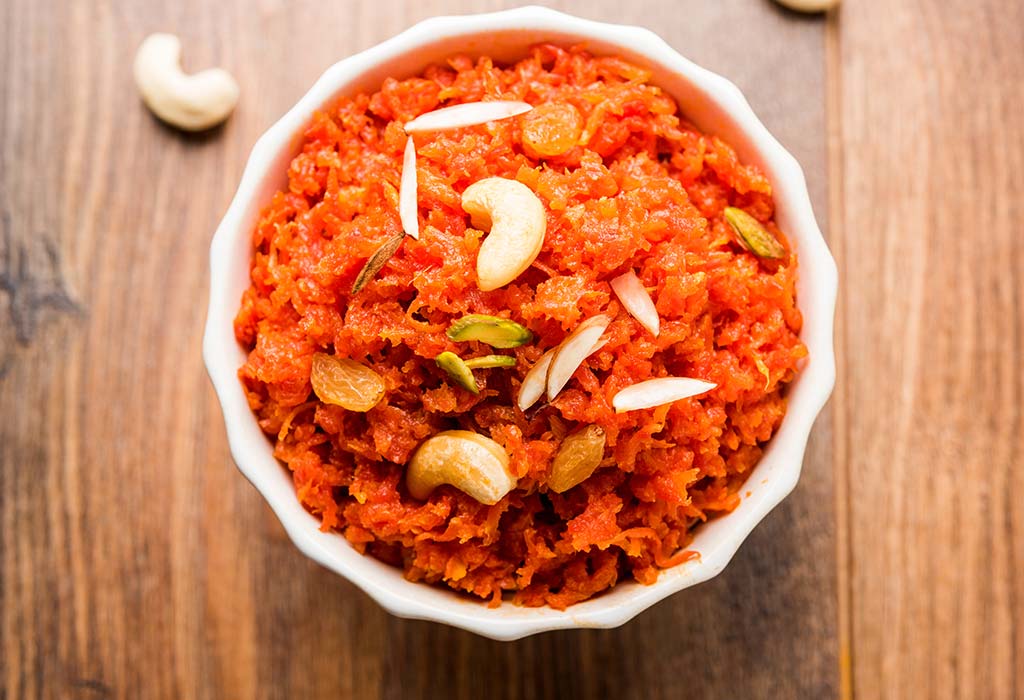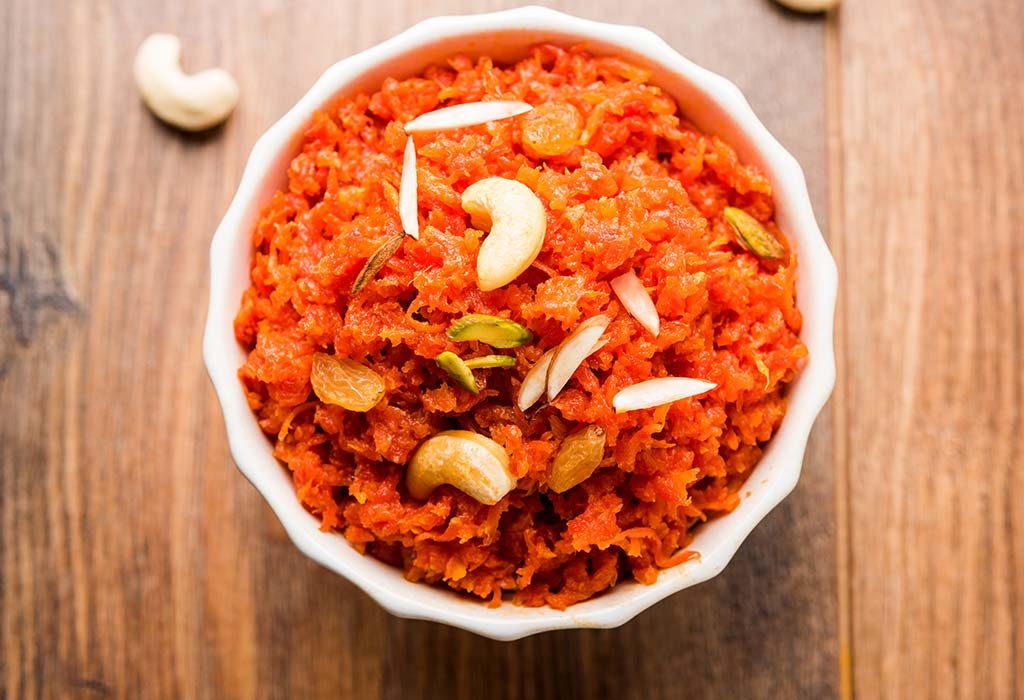 12. Garlic Broccoli Microwaved
This simple microwave snack recipe is best served with chapati or even on its own.
Ingredients
Broccoli – handful of florets
Olive oil – ½ tablespoon
Garlic – 4-5 pods
Paprika or red chilli powder – ½ teaspoon
Salt – to taste
How to Make in Microwave
Cut the broccoli into small florets and in a bowl, add the minced garlic, olive oil, paprika and salt.
Microwave until the broccoli starts turning dark green in colour. Serve hot and enjoy a quick, simple and healthy dish!
13. Mug Pumpkin Pie
This quick pumpkin pie will not disappoint you.
Ingredients
Pumpkin puree – ½ cup
Egg -1
Milk – 1 tablespoon
Sugar – 1 tablespoon
Cinnamon – ½ teaspoon
Biscuits – 1 or 2 crushed
Unsalted butter – 1.5 tablespoons
How to Make in Microwave
Melt the butter in a mug on low and sprinkle the biscuit at the bottom of the mug.
Mix pumpkin puree, milk, egg, sugar and cinnamon in another bowl.
Pour this mixture into the mug. Microwave for about 4-5 minutes.
Check with a pointed object(preferably a knife) to make sure it is cooked inside.
If it is not, continue microwaving and check every 30-45 seconds.
Remove once cooked and let it cool before topping it off with whipped cream and nuts.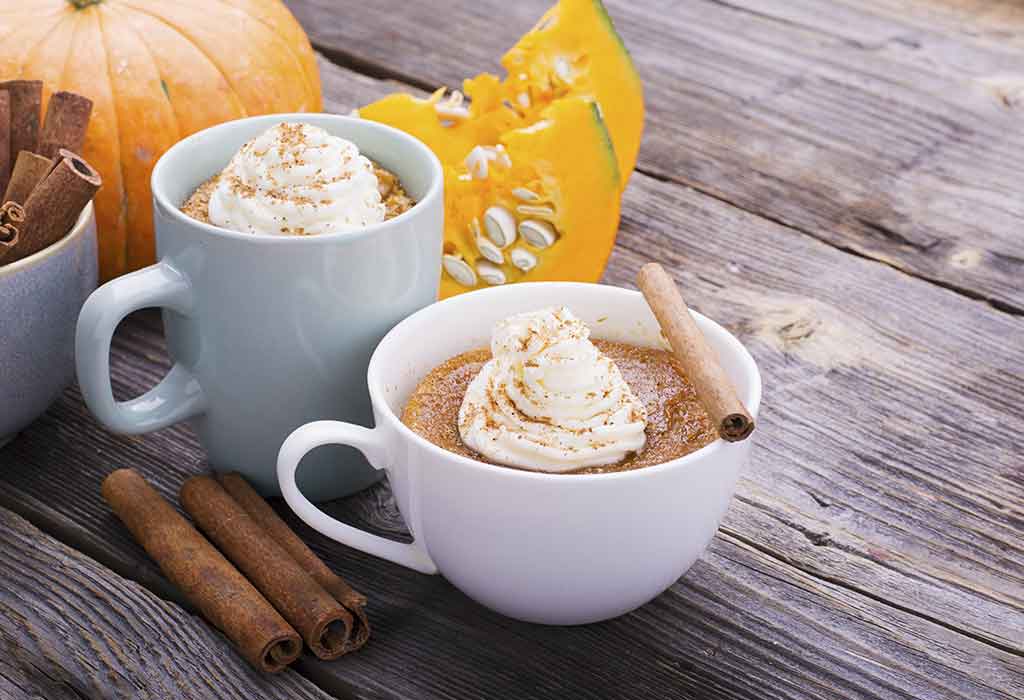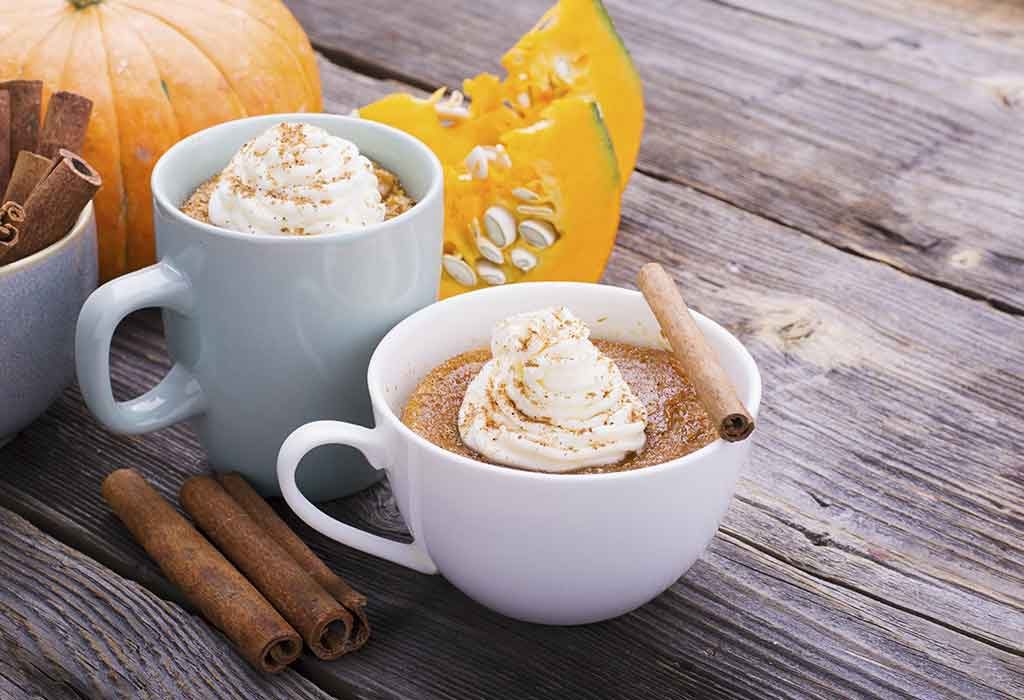 14. Rice Pudding
Everybody has leftover rice at some point in their kitchens, and instead of cooking something to go with it, you can make pudding out of it!
Ingredients
Egg – 1
Sugar
Milk – ¾ cup
Vanilla extract – ½ teaspoon
Cinnamon – ½ teaspoon
Salt – to taste
Cooked rice – leftovers (about 100 g)
How to Make in Microwave
Whisk together the sugar and egg till it becomes slightly fluffy.
Add the milk, vanilla extract, and cinnamon and continue whisking.
Add the rice and stir well.
Put the mixture into a mug and into the microwave at full for about 5 minutes until the pudding has set.
Remove for a couple of minutes before topping it off with raisins.
15. Nutty Fudge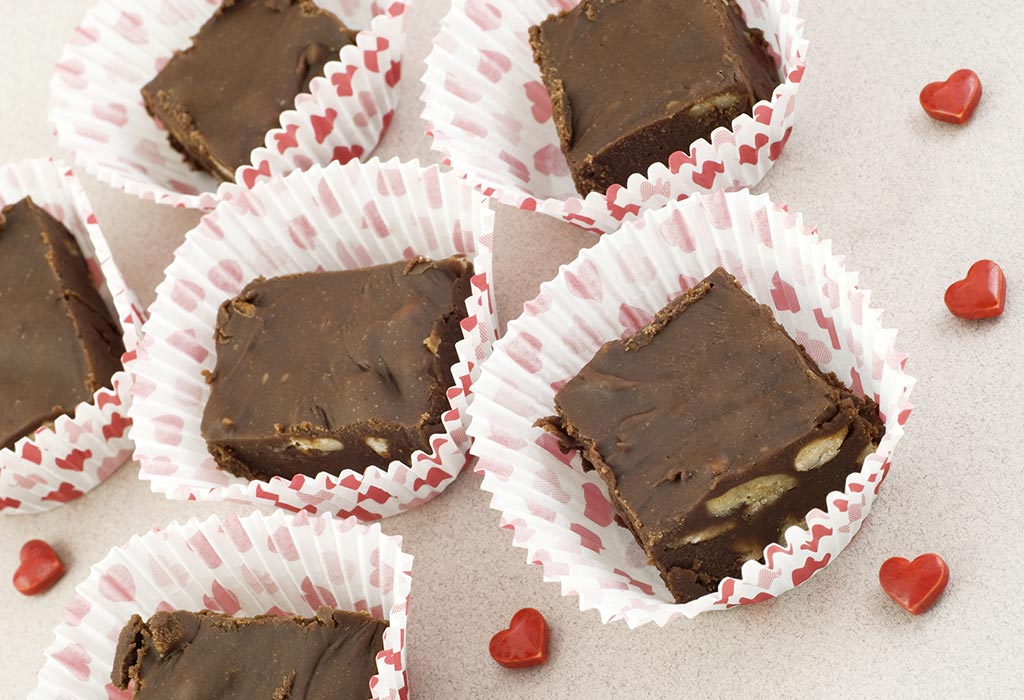 What better than top off your meal with a quick dessert?
Ingredients
Condensed milk – 1 can
Butter – 1 stick
Granulated sugar
Pecan nuts or walnuts – ½ bowl
How to Make in Microwave
Mix together the milk, butter and sugar.
Microwave until it melts and use a spatula to mix it up until well combined.
Microwave again for about 8-10 minutes with 2-minute intervals to stir the mixture.
Leave it to cool for a couple of minutes.
Add the nuts and pour into a baking tray.
Cool the tray, cut small pieces and serve.
Microwave Tips and Hacks for Daily Use
The technology was built to make human lives easier and better. We should be out here making the most of all the technology available around us. Microwaves changed the game because of how quickly you could not only heat but also cook food in them. No longer do you have to pull out pans and light the stove and wait for it to heat up before heating your own food. Here are some quick microwave tips that might help you in your day-to-day lives.
Peeling garlic is easier because the moisture gets absorbed when you microwave for no more than 15 seconds.
Spread your food evenly around the plate so as to avoid heating only the top surface and not the insides.
Trim the onion ends and heat them for about 20 seconds and you will not have to cry anymore!
Wrapping in a paper towel and microwaving herbs like cilantro, curry leaves etc., in the microwave draws the moisture out of them and they can be stored for longer in the fridge. It is often the moisture that leads to their decay.
Reheat soggy potato chips, and they will magically become crunchy again!
Don't fret if you forget to soak your beans at night. You can add them to a bowl of water, add a pinch of baking soda and microwave them for 10 minutes. Let the bowl cool for about 30 minutes, and they will be cooked!
If the honey in your jar has crystallized, it is easy to pop it in the microwave and heat it for a minute or so. It will be back to its shiny colour in no time.
Reheating cold leftovers from the fridge has never been so easy. Pop your food into the microwave for a couple of minutes, and you can have that slice of pizza as hot as it was when it arrived.
While it can be hard to find time to make entire meals these days, it is important that we try and eat home cooked meals in order to remain healthy. Be it an appetizer, main course or dessert dish, it is still a healthier and cheaper alternative than eating out or getting food home delivered. These recipes mentioned above barely take any time to whip up, and most of the ingredients mentioned can be found in your local supermarket. Microwaves are today's unsung heroes. Make use of the microwave today and start cooking meals that your body deserves.
Also Read:
Foods to Eat for Healthy Heart and Long Life
Foods to Eat and Avoid for Healthier Skin
Foods to Eat and Avoid for Hypertension Patients