15 Best Thanksgiving Books For Kids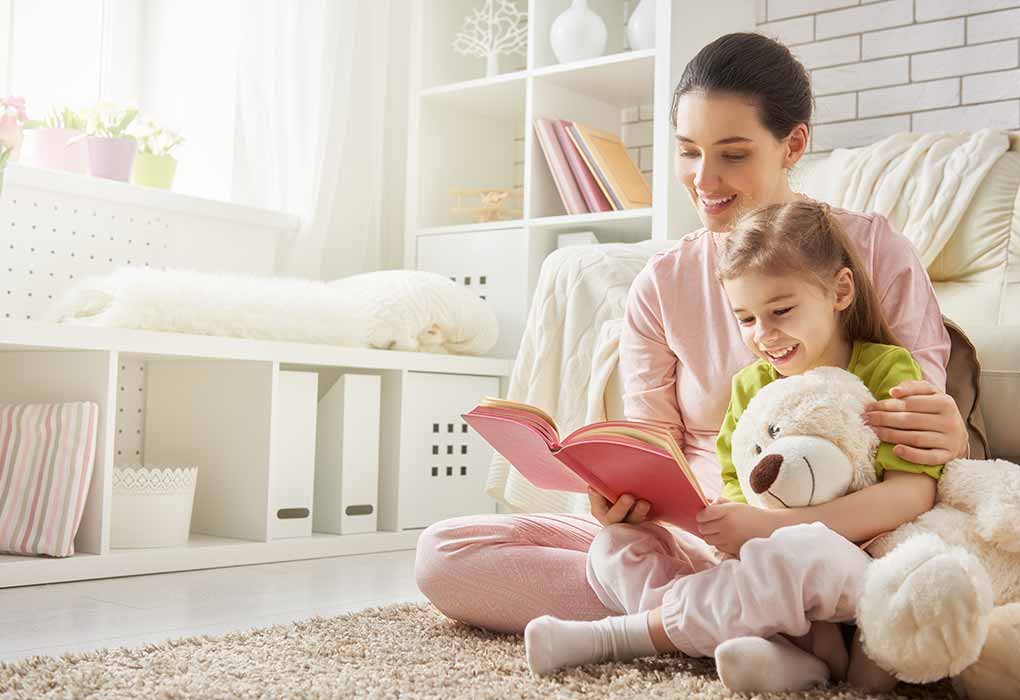 Early memories of holidays are long-lasting for all of us, and on a day like Thanksgiving, reading to your little ones or gifting them a book that they will cherish forever can help them build a great habit of reading books. Thanksgiving has always been about traditions, rituals, and family – what better way to instil these in your children than with books that convey a message with not only words but with bright and colourful illustrations as well. From an ever-growing list of Thanksgiving reads, we have collated for you, some of the best books available – listed according to your child's age.
Delightful Thanksgiving Books for Children
Below is a list of 15 books, divided into three age-categories for you to choose from for making Thanksgiving more fun and memorable for your children.
Thanksgiving Books for Toddlers
1. Thankful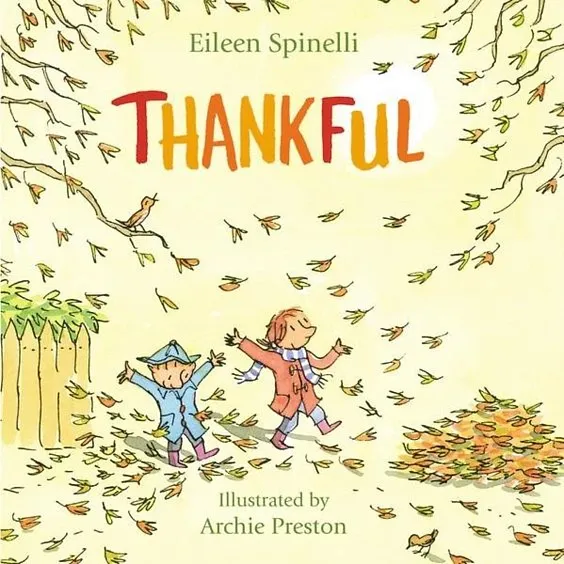 Source: Pinterest
Why Is It Good
Author Eileen Spinelli in this award-winning picture book has spun words into a rhythmic poem, which reminds children how precious and blessed they are with examples of everyday things they can be thankful for.
2. Llama Llama Gives Thanks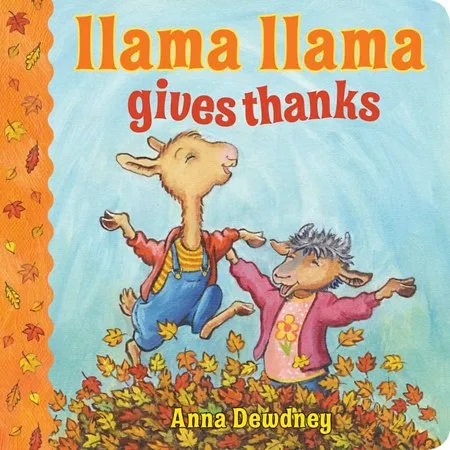 Source: Pinterest
Why Is It Good
Storyteller Anna Dewdney's board book Llama Llama Gives Thanks is a perfect Thanksgiving book for 3-year-olds because of its short and sweet rhythmic text, durable pages, and small size that's perfect for a child's small hands.
3. My Thanksgiving Prayer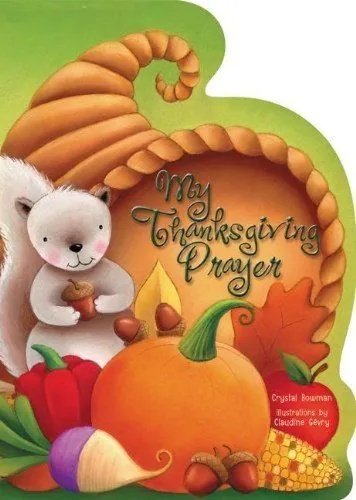 Source: Pinterest
Why Is It Good
This oversized die-cut picture book is a delight for toddlers because of its excellent illustrations by Claudine Gevry and snappy rhymes by Crystal Bowman. It features a child who is thankful for life and all the big and small joys.
4. Baby's First Thanksgiving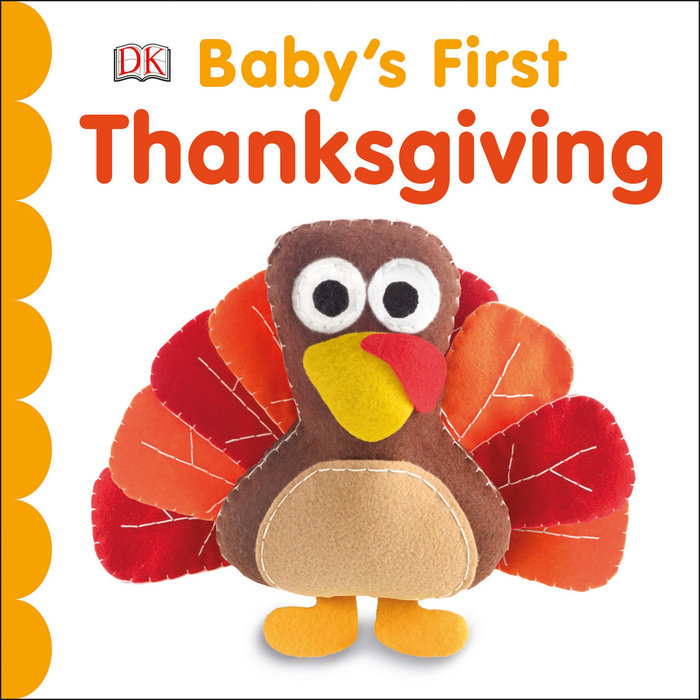 Source: Pinterest
Why Is It Good
Though the name suggests it's for a one-year-old, this is a fun Thanksgiving book for 3-year-olds as well. The illustrations of all the trimmings of turkey, fall leaves, turkey handprints, etc., make it an excellent choice for your "handsy" little ones.
5. Where Is Baby's Turkey?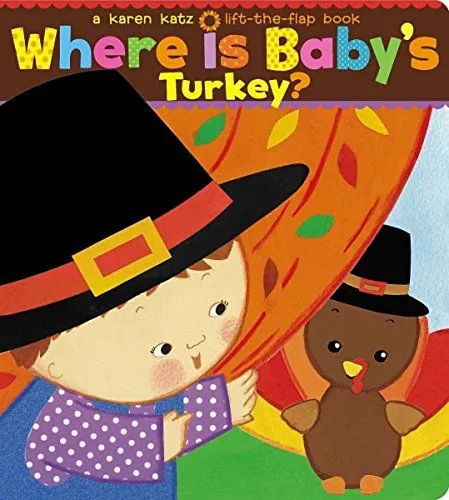 Source: Pinterest
Why Is It Good
This lift-the-flap board book by bestselling author Karen Katz is one of the most interactive books for toddlers with easy-to-lift flaps that reveal animals stuffed in a turkey.
Thanksgiving Books for Preschoolers
1. Thank You, Thanksgiving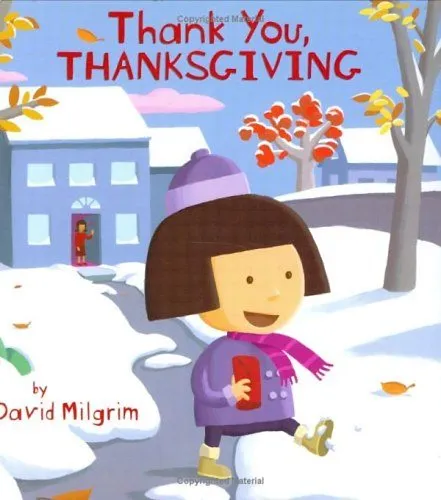 Source: Pinterest
Why Is It Good
In this book, author David Milgrim imparts value of being thankful for the things that are often taken for granted – an excellent Thanksgiving book for 4-year-olds who are just starting to recognise the English alphabet.
2. P for Pilgrim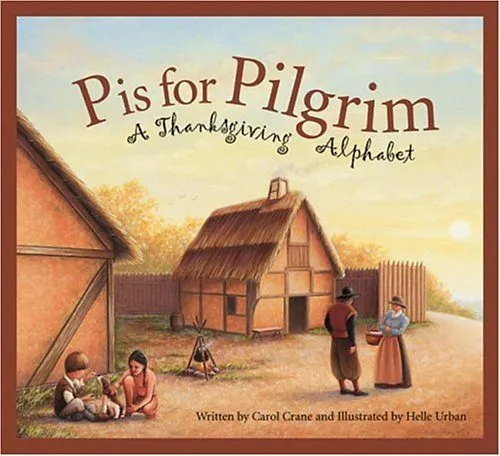 Source: Pinterest
Why Is It Good
This book by Carol Crane is a great choice for those preschoolers who have a predisposition for history and stories. It explores the origins of Thanksgiving and folklores associated with it, with the help of brightly coloured illustrations.
3. Thanksgiving is for Giving Thanks!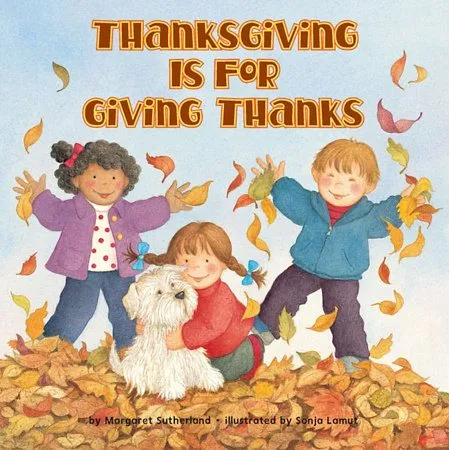 Source: Pinterest
Why Is It Good
Like most festive days, the most exciting aspect of Thanksgiving is the food served; however, this book is a great reminder for children of this age group that the most important tradition of this day is to be thankful for the life they have.
4. I Know an Old lady Who Swallowed a Pie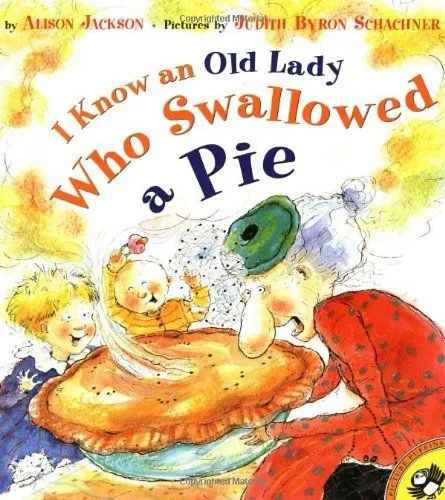 Source: Pinterest
Why Is It Good
A humorous take on the Thanksgiving feast, author Alison Jackson captures the larger-than-life nature of Thanksgiving festivities in this picture book in her rhymes coupled with the chaotically funny illustrations by Judy Schachner.
5. Fancy Nancy: Our Thanksgiving Banquet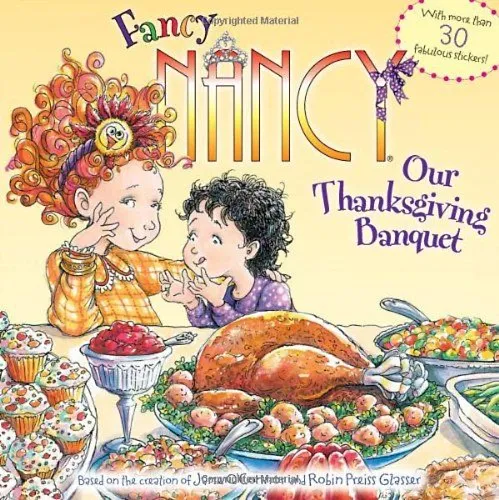 Source: Pinterest
Why Is It Good
New York Times' bestselling author Jane O'Connor's 'Fancy Nancy' series is a big hit among children who enjoy 'fancy' words. Notably, the Thanksgiving book is a great gift for this age group, as it teaches them about family values and to accept people as they are.
Thanksgiving Books for Big Kids
1. 10 Fat Turkeys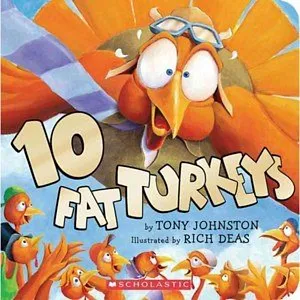 Source: Pinterest
Why Is It Good
This wacky story written by author Tony Johnston in rhymes is an exceptional pre-k Thanksgiving book as it teaches children how to count backwards starting with 10 turkeys sitting on the fence. Bright, colourful illustrations take most of the space on the pages making it visually captivating.
2.
One is a Feast for Mouse: A Thanksgiving Tale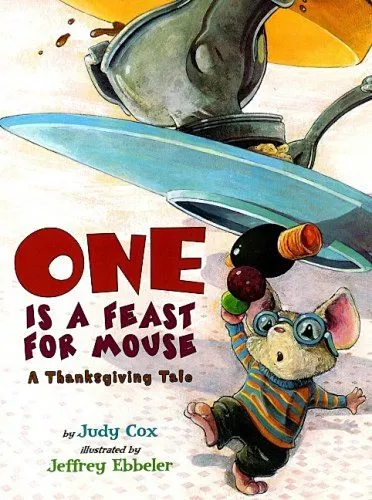 Source: Pinterest
Why Is It Good
An excellent book by Judy Cox this book teaches young kids about appreciating the luxuries of life they enjoy by narrating the struggles of a mouse on holiday. It doesn't stop there. It also guides children to limit their consumption according to their needs and not be greedy.
3. The Berenstain Bears Thanksgiving Blessings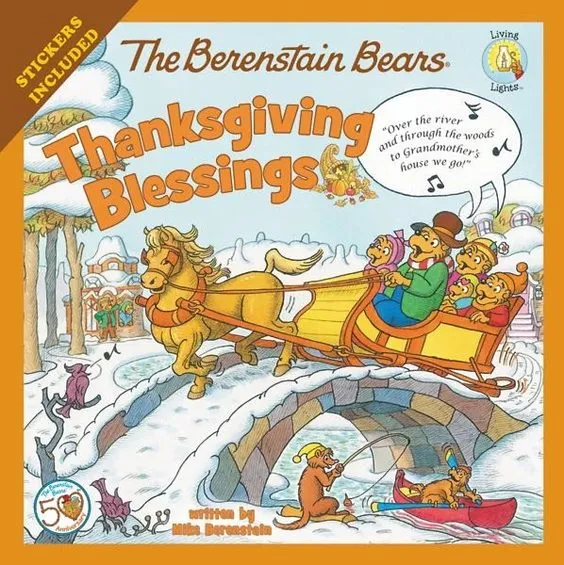 Source: Pinterest
Why Is It Good
From the series of Berenstain Bears books started by his parents, Mike Berestain's Thanksgiving book is yet another creation aimed at teaching young kids values of life, and how holidays are not always just about the feast, but to be appreciative of what you receive without asking.
4. The Thankful Book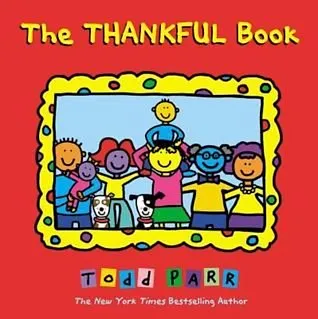 Source: Pinterest
Why Is It Good
Like all Todd Parr books, The Thankful Book is yet another life lesson for young children containing a list of all the things (in rhymes of course) that they can be grateful for. Even though the lines talk about very obvious things in life, if not pointed out, these can very easily be taken for granted.
5. Rice & Rocks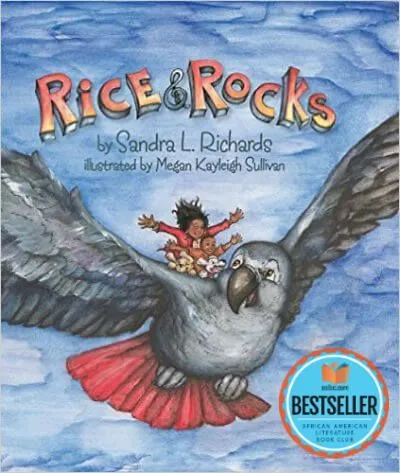 Source: Pinterest
Why Is It Good
This award-winning book by author Sandra L. Richards teaches children to be proud of their roots and be thankful and appreciative of the diverse world we live in by taking them on a magical ride with her words.
We hope that with the help of this list of Thanksgiving books, you will either add reading as a holiday activity for your kids or inspire them to read more by gifting them one of these masterpieces.
Also Read:
Delicious and Easy-to-Make Thanksgiving Treats and Desserts for Kids
Grateful Thanksgiving Messages, Wishes and Quotes for Family & Friends
Fun and Easy Thanksgiving Craft Ideas for Kids