31 Valentine's Day Recipe Ideas to Treat Your Family with Something Special!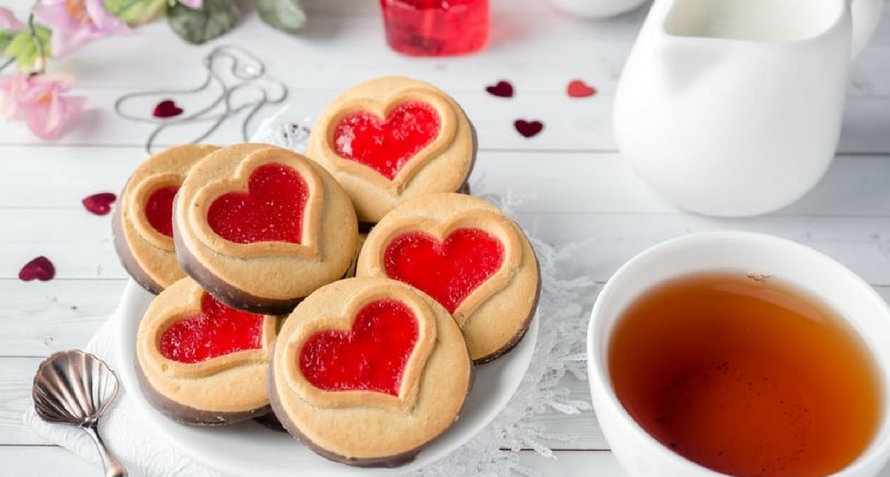 Valentine's Day is on its way, and with it comes the brain-racking struggle of what to gift your loved ones. This year, why not give your family some delicious gifts you have created yourself? Between a box of chocolates and homemade Valentine's Day treats, which do you think your family would love more? The latter, of course, as they've been made with love, patience, creativity, and more! Check out these amazing Valentine's Day breakfast and lunch ideas to make for your loved ones, and skip resorting to the candy aisle at your local supermarket this year!
Special Valentine's Day Meal Ideas to Enjoy With Your Family and Friends
These Valentine's Day food ideas will not only satisfy your family's appetite but also allow you to come together to create some fond memories!
Valentine's Day Brunch Ideas
Here are some stunning Valentine's Day food ideas to make your brunch date with your loved one a memorable one!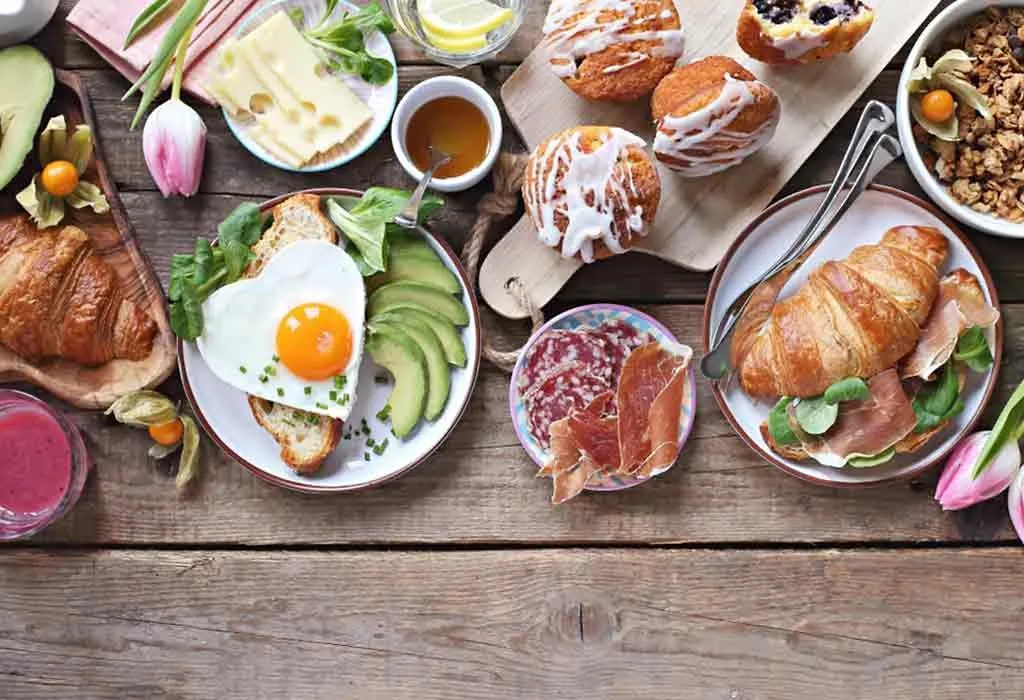 1. Honeymoon Eggs Benedict
When it comes to brunch, eggs always top the list. Some delicious eggs benedict is a great way to start a lovely day. Add some sauteed veggies to the dish, and you have a power-packed brunch to help your loved ones get through the day!
2. Scandinavian Sweetheart Waffles
Valentine's Day breakfast cannot be complete without waffles. Scandinavian sweetheart waffles are perfect if you're planning a hearty Valentine's day brunch for your family and friends. Choose the shape you like – round, square, or heart-shaped, and keep the texture crisp or soft to your liking. Don't forget the jam, berries, and whipped cream. Some goat cheese will also go well with them. And then, all you will need is a cup of piping hot coffee!
3. Lobster Scrambled Eggs
When you cannot head out to enjoy a fresh, off-the-boat lobster meal, you cook up a delish lobster dish for your loved ones! Lobster meat with eggs, shallots, and tomatoes, stir-fried and seasoned to perfection, is a great way to begin the special day!
4. Asparagus Quiche
Bite into a flaky, buttery quiche with a marvellous asparagus and cheese filling before you pour another cup of your favourite coffee and enjoy the rest of the day. Quiches are quick to make and are wholesome, too.
5. Cinnamon Roll Pancakes
This has got to be the perfect marriage of pancakes and cinnamon rolls into one sweet and simple dish! These are absolutely easy to make and they taste like heaven! We guarantee you your family will absolutely love them!
Valentine's Day Dinner Ideas
Valentine's Day dinner doesn't need to be exhausting; it can be simple yet impressive. These Valentine's Day dishes will have everyone asking for more!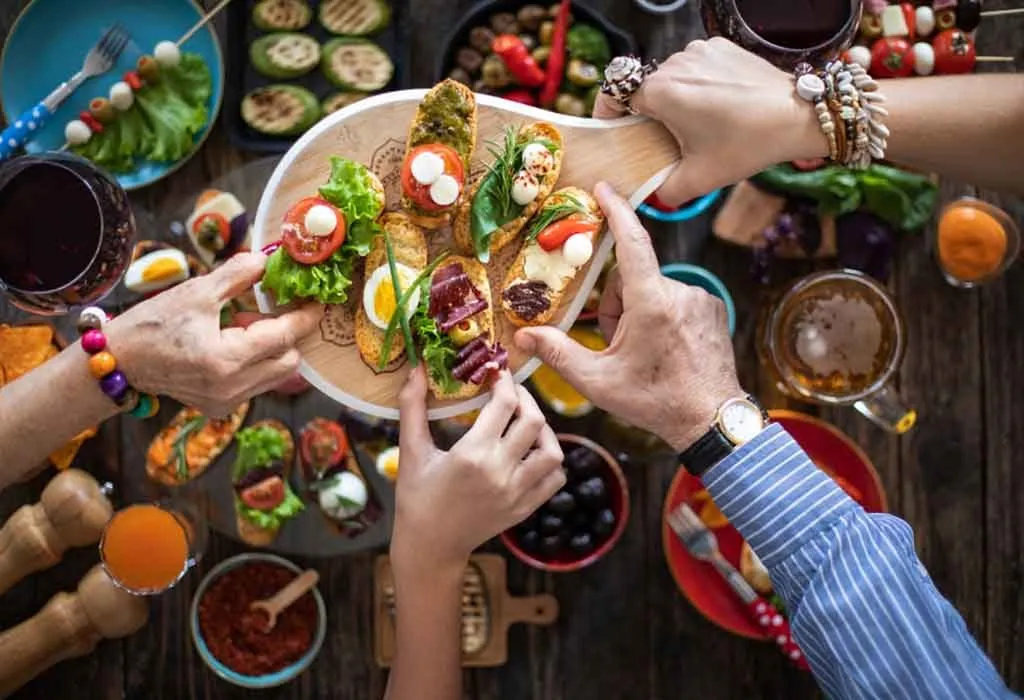 1. Pasta with Vodka Sauce
Nothing can go wrong when you have pasta on your menu. With parmesan cheese, heavy cream, and a generous splash of your favourite vodka, this dish is sure to blow everyone's mind! In case you are cooking for kids, skip the vodka, and add some vegetable or chicken stock instead.
2. Honey-Ginger Salmon
Your chances of being the star of the day increase ten-fold with this main dish. A perfectly cooked salmon with honey, soy sauce, and refreshing herbs is a great way to celebrate the most romantic day of the year!
3. Pan-Fried Chicken with Lemony, Roasted Broccoli
Health can never take a backseat when you're cooking for your loved ones. This dish is easy to make, and oh-so-healthy! Serve it with some lemon wedges and a sprig of thyme, and you are good to go!
4. Cheddar-Beer Fondue
Add an element of excitement to your Valentine's Day meal with this fondue. Increase the amount on the number of dippers you have, and put on some light music as you chatter your hearts away, enjoying this creamy, delicious dish.
5. Steak With Creamy Mushrooms and Spinach
Steak is known to be a classic love food as it is flavourful, rich, and filling. Don't forget to make the most of a good cut and watch as your family devours this in no time!
V-Day Cake Ideas
Now, which special day is complete without a cake? Here are some lip-smacking ideas for V-Day cakes you must make for your loved ones: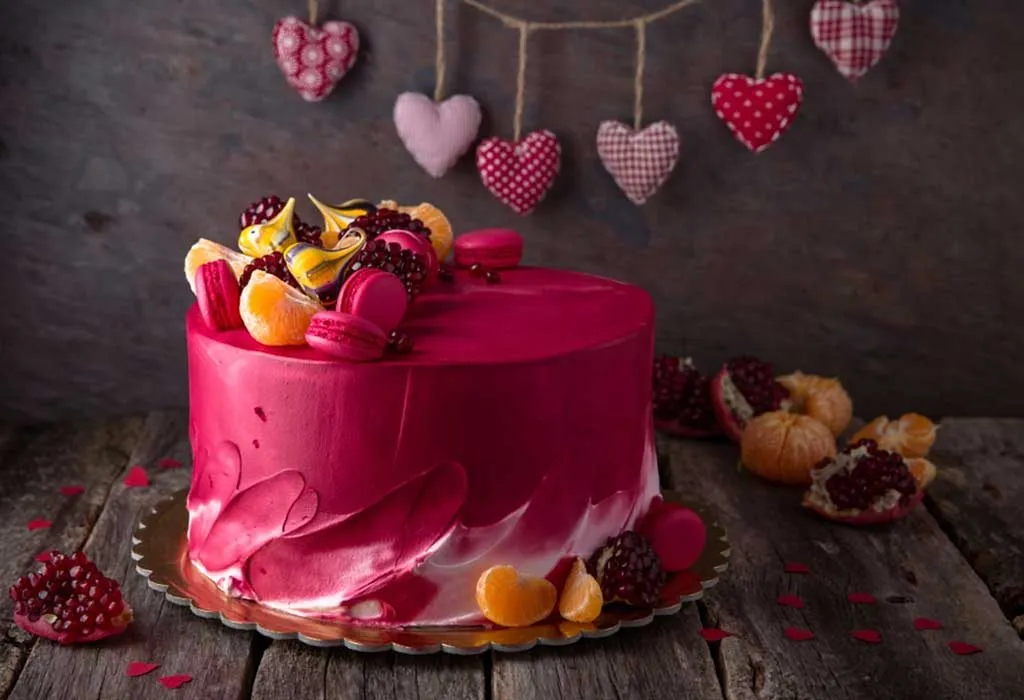 1. Mango Cheese Cake
If you prefer your Valentine's Day to be extra cheesy (pun intended!), then the Mango Cheese Cake is the perfect item for your menu! Give it a try, and you'll have your family asking for more!
2. Chocolate Dates and Nuts Cake
Give your loved ones the perfect "date" with this Chocolate Dates and Nuts Cake! This cake boasts of the goodness of dates, raisins, and cashew nuts, and the chocolate makes it a heavenly addition to your Valentine's Day treats.
3. Red Velvet Cake
A red velvet cake is an elegant choice for Valentine's Day. Also known as "the official cake of love", a red velvet cake can never fail to impress your family and friends.
4. Chocolate Covered Cake Balls
This idea is a great Valentine's Day treat for your family and friends. Decorate them with colourful icing and sprinkles, store them in a large glass jar, and keep the jar right in the middle of the dining table for your loved ones to enjoy them whenever they want!
V-Day Cupcake Ideas
Delicious cupcakes make everything joyful and heart-warming. How can we miss them on Valentine's Day? Try these ideas to make the day exceptional for your loved ones!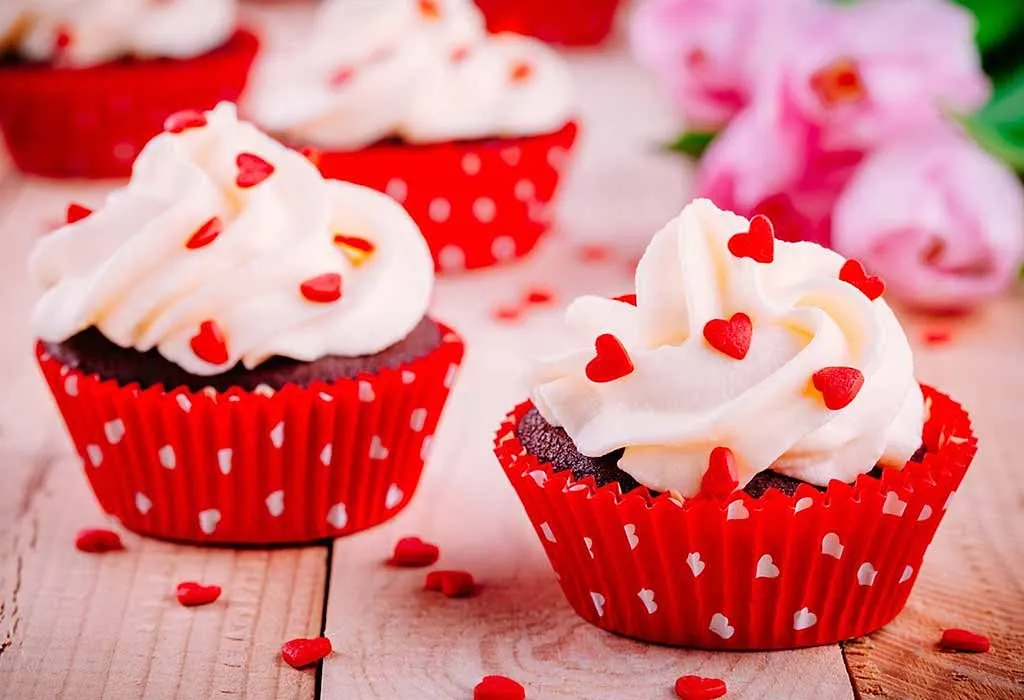 1. Double Chocolate Mini Heart Cakes
Give your loved ones some delicious Valentine's Day treats they simply can't resist! Express your love for them with some Double Chocolate Mini Heart Cakes, and it will be a gift they will never forget.
2. Chocolate Pudding with Strawberry Cupcakes
Chocolates and strawberries make for some popular Valentine's Day gifts. Why not make something that your family and friends can enjoy with a glass of warm milk or a cup of hot coffee? The strawberry centres are sure to surprise everyone when they bite into these cupcakes.
3. Champagne and Raspberry Cupcakes
These fluffy, light, and flavourful champagne and raspberry cupcakes are perfect for making Valentine's Day extraordinary! If your V-Day celebrations have kids involved, make the raspberry cupcakes only with cream, and skip the champagne. You will still manage to make some delicious cupcakes.
Valentine's Day Pancakes
How can we forget pancakes when we are talking about other mouth-watering foods for your Valentine's Day meal? Here are some pancake ideas that are sure to start the day on a lovely note: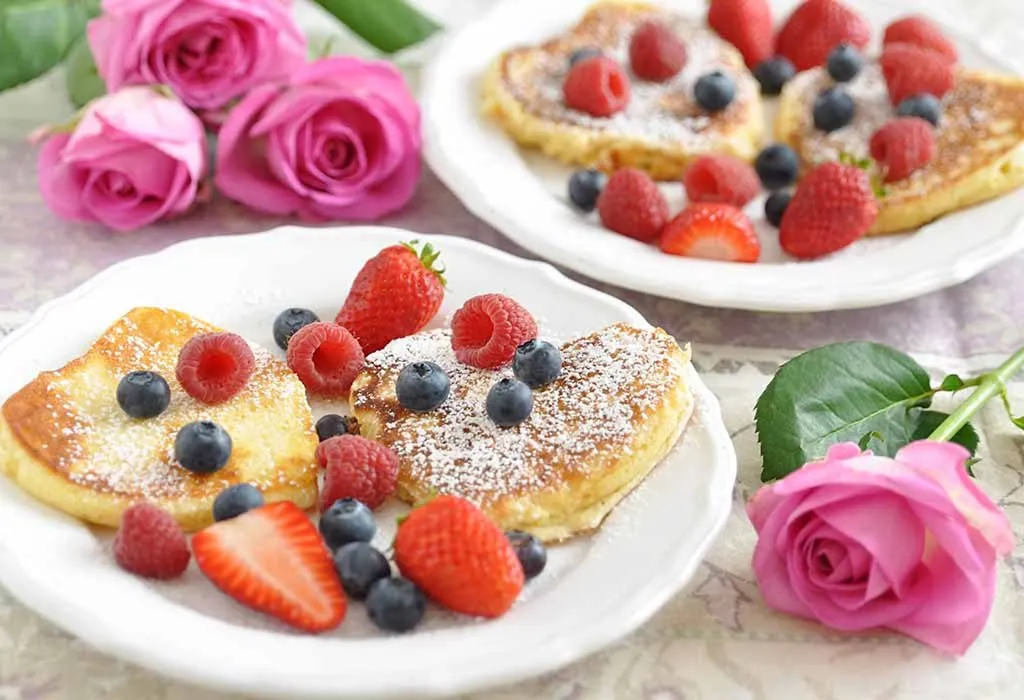 1. Blueberry and Vanilla Cream Pancakes
Be a little adventurous, and treat your loved ones to a scrumptious breakfast in bed! Please their sweet tooth and pack in some healthy fruits with these Blueberry and Vanilla Cream Pancakes!
2. Chocolate, Fig, and Banana Pancakes
Make this Valentine's Day breakfast easily in a non-stick pan and surprise your loved ones! What could be better than beginning the day with the goodness of chocolate and fruits?
Valentine's Cookie Ideas
Celebrate Valentine's Week, and not just the day, with these inviting Valentine's Day treats: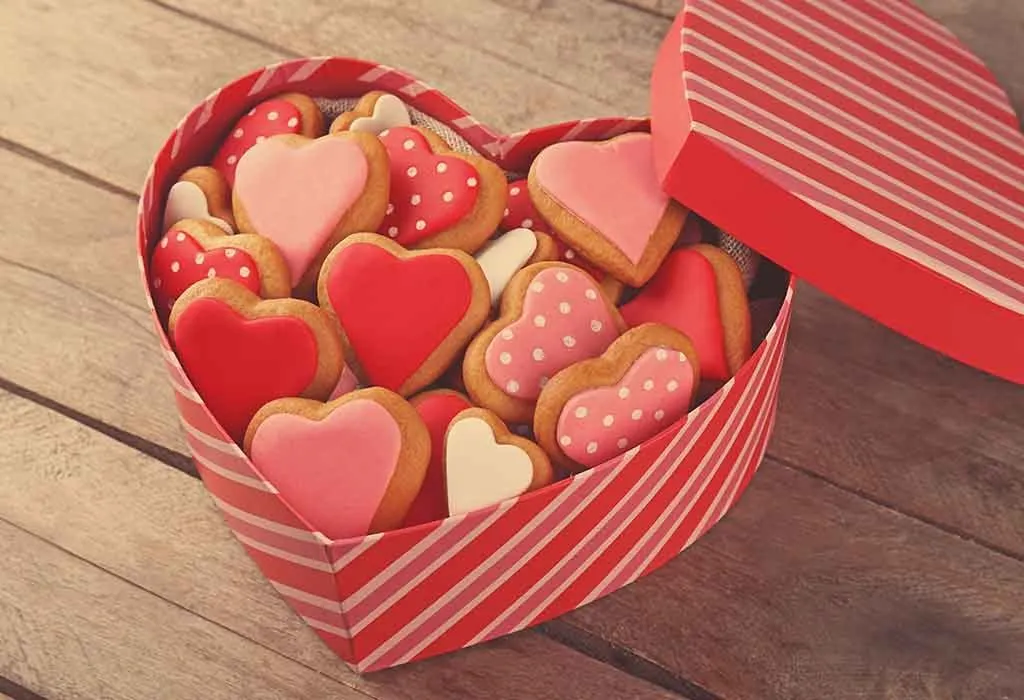 1. Chocolate Chunk Cookies
Break out the cookie cutters, and make these mouth-watering, gooey, positively heavenly Chocolate Chunk Cookies! They will be an instant hit among your loved ones, so make an extra tray just in case.
2. White Chocolate and Lavender Madeleines
Baking these cookies will be just as fun as eating them! These cookies are light, airy, and so delicate. Don't be surprised if your loved ones ask you to pack some for them.
3. Ginger and Cream Sandwich Cookies
This combination of spicy ginger and velvety cream is easy to make, and will prove to be a complete mood lifter!
Valentine's Day Muffin Ideas
Muffins can be a great idea for Valentine's Day treat, too! Here are some you can try: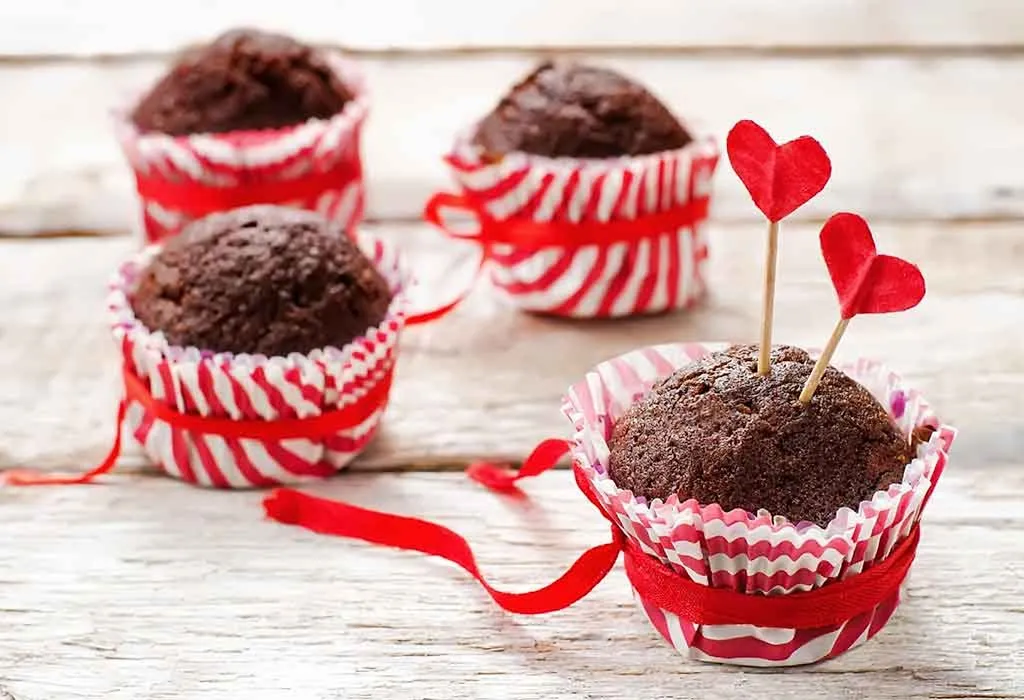 1. Coffee Walnut Muffins
For the family who can't live without their morning cup of coffee, this muffin is a perfect fit! Whip up some Coffee Walnut Muffins and dig in without any guilt!
2. Nutella Swirl Muffins
Your loved ones won't be able to resist these Nutella Swirl Muffins! They are gooey and delicious and need no icing, courtesy Nutella!
3. Blueberry Muffins
Who says desserts need to have chocolate! Try the luscious Blueberry Muffins, which can be baked to perfection in the first attempt itself!
Valentine's Day Drinks
No party is ever complete without drinks. Give these ideas a thought, and your loved ones will have the best time ever!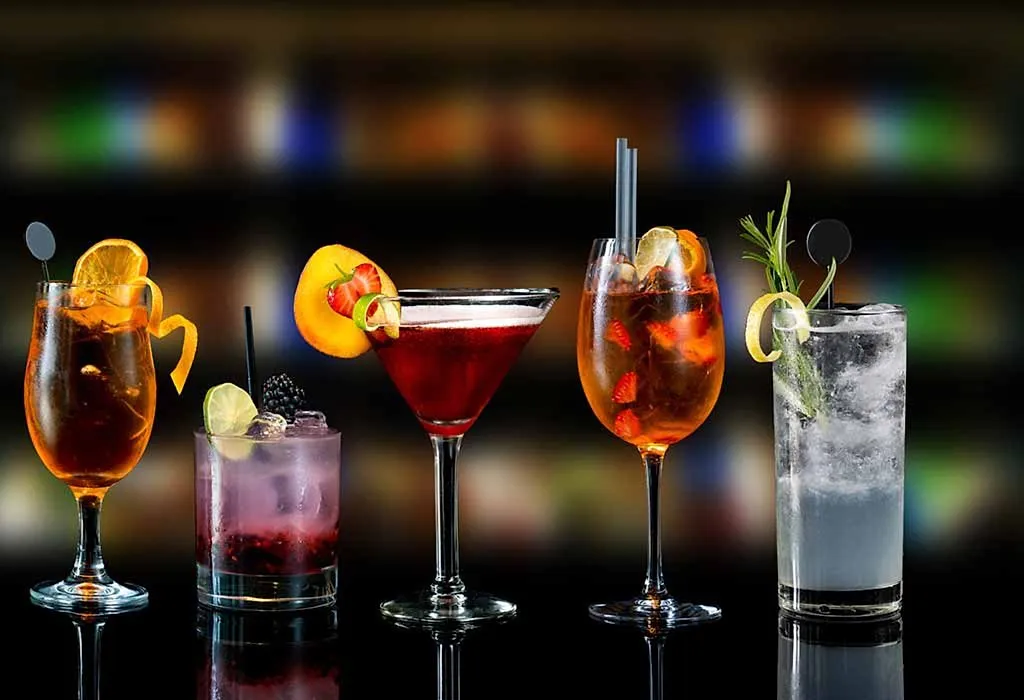 1. Blue Lagoon Mocktail
Lush and decadent, this mocktail will kick up your Valentine's Day celebrations a notch or two! The Blue Lagoon Mocktail is a simple yet dreamy drink you can make and refrigerate a few hours before your dinner. You may choose to add a dash of vodka to make it exciting!
2. Strawberry Ice Cream Smoothie
Here's to the gym-buffs that are always found working out. This strawberry ice cream smoothie is the perfect fit for them this Valentine's Day!
3. Chocolate Martini Mocktail
Just the name is enough to make you go Mmmmm! Whether you make the Chocolate Martini Mocktail with or without alcohol, it is sure to make your Valentine's Day one that your loved ones will never forget!
Valentine's Day Candy, Truffle, and Ice Cream Ideas
Go an extra mile and gift your loved ones these scrumptious Valentine's Day treats:
1. Chocolate Truffles
This dainty confection is one of the simplest to make. Just mix cream and chocolate and give it a little time, and you'll have some blissful, decadent, and sublime chocolate truffles.
2. Coconut Ice Cream
Make a delicious Valentine's Day treat for your family with only three ingredients that can all be found in your kitchen! Pair the coconut ice cream with some fresh fruit for a refreshing treat!
3. Cashew/Almond/Walnut Clusters
This is the simplest recipe to make as Valentine's Day treats. Melt some dark chocolate, add the chopped nuts in, fold it, and drop clusters on a baking tray lined with a baking sheet. Let them set, and your irresistible chocolate clusters are ready!
These Valentine's Day food ideas will help you treat your family and friends in an incredibly special way! Give them a try, and share your thoughts with us in the comments!
Also Read:
Valentine's Day Gift Ideas for Dad
Valentine's Day Gift Ideas for Mom
Valentine's Day Gift Ideas for Daughter