13 Easy-To-Build DIY Playhouse Ideas for Kids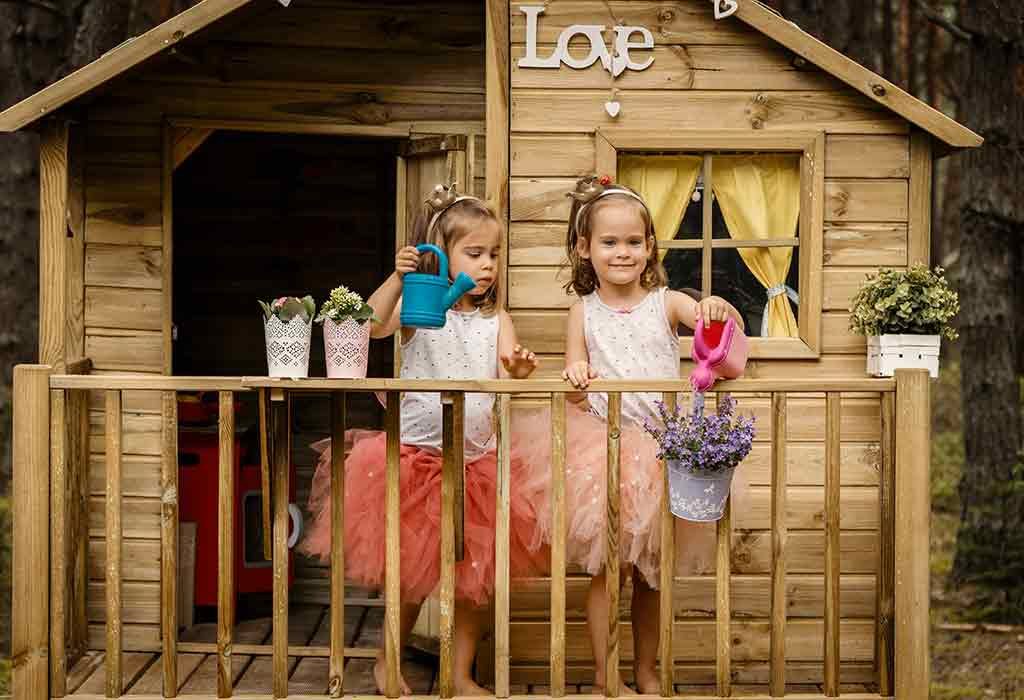 In this Article
Kids nowadays need some encouragement to just put those gadgets down or a whole lot of convincing about staying outdoors. A DIY outdoor playhouse is a great chance that offers the joy of fresh air and fosters creativity. What more, you may have a lot of sleepovers in the summer with your kid's friends gang pouring in! Make your kid's dream come true by building a homemade playhouse that will get them begging to head outdoors.
Creative Playhouse Plans for Kids
If you have a creative bone in your body and the space to unleash your imagination or even the money to decorate your outdoor space, then playhouses are a good investment. From store-bought fancy playhouses to DIY wooden playhouses, you can now engage your kids for hours without worrying about them being glued to the screen. There are several styles of playhouses available in the market, some of which can be built from scratch. Read on to find out more:
1. Palm Springs Playhouse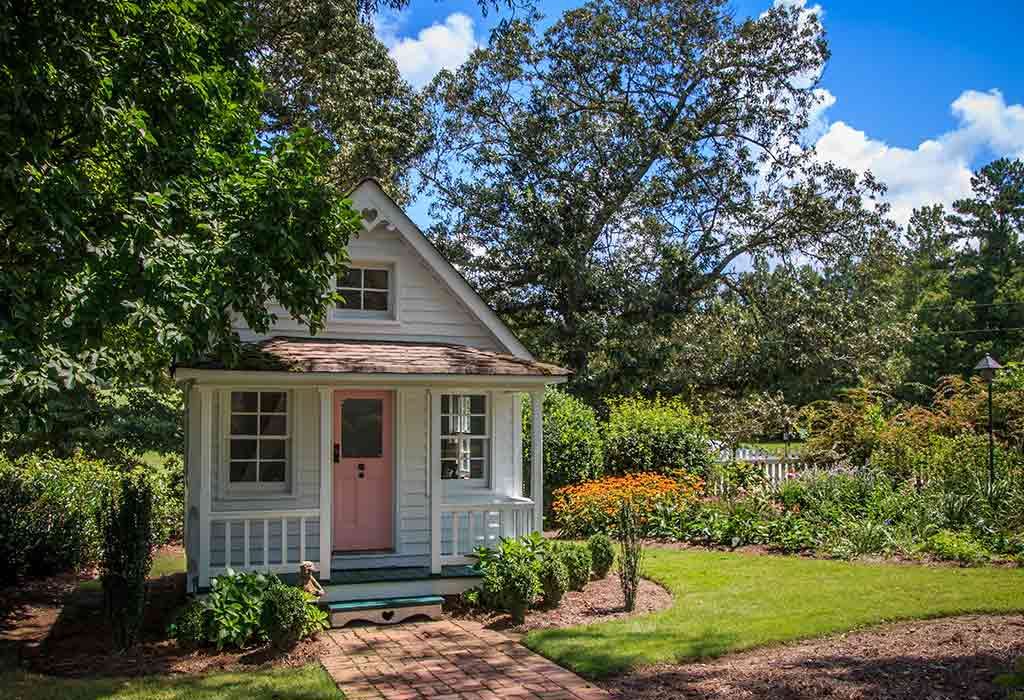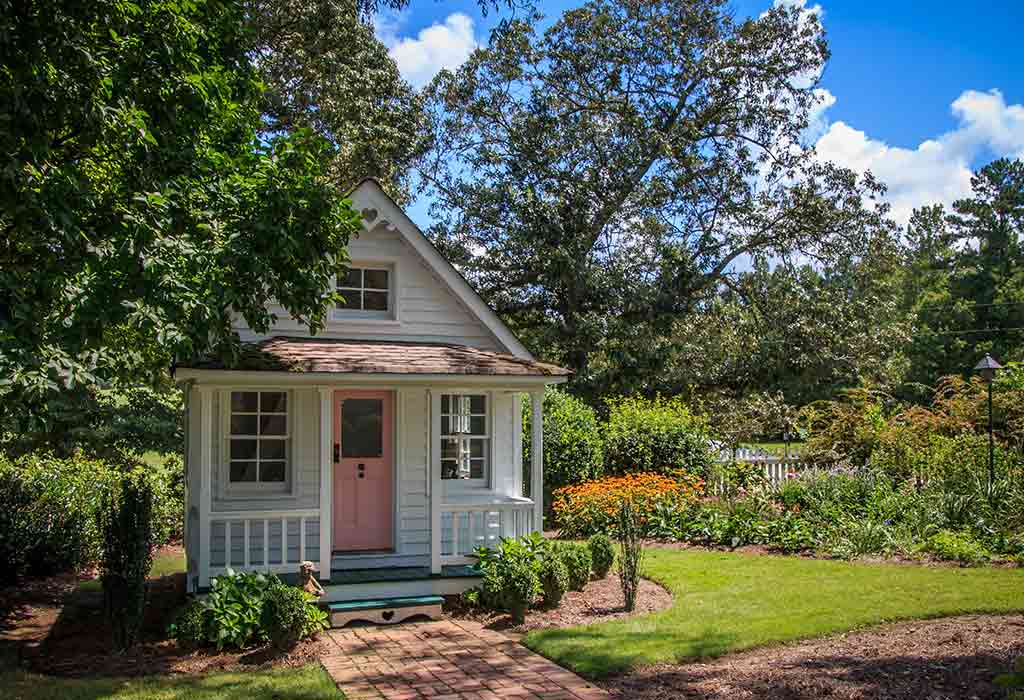 Inspired by Palm-Springs, this playhouse is painted white on the exterior to give it a regal look. The entire appeal of this playhouse is about feeling magical and pristine. To get your child feel closer to nature there is a provision to plant on the front doors. You could nurture some succulents that your child could water every day.
2. A Big Treehouse Idea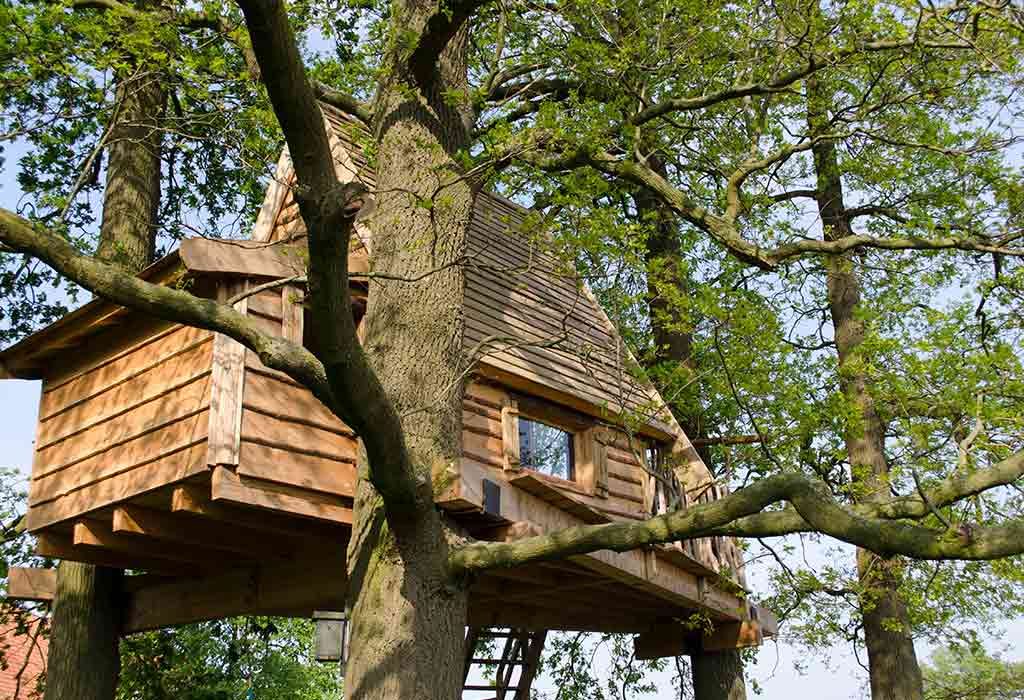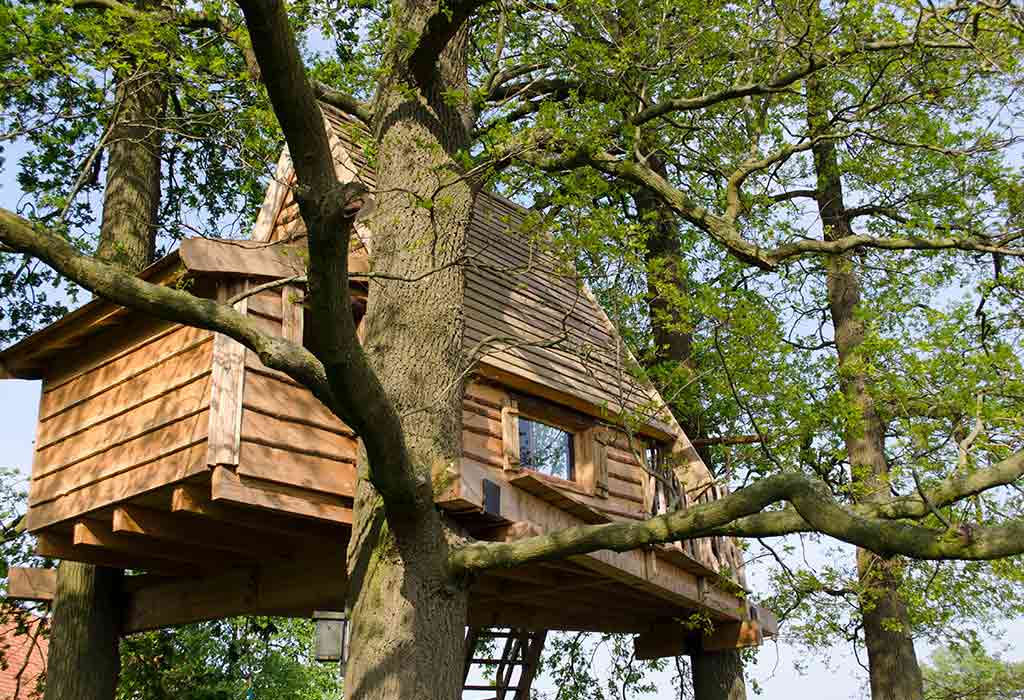 A treehouse is one of the best ways to get your kid close to nature. If you have a backyard that faces the wilderness, then this treehouse is a great investment. This design blends modern and rustic design. Supported on tree trunks with stairs leading up to the house, your children can enjoy some refreshments while enjoying the forest views. This one is large enough for a family to enjoy an outdoor picnic within the confines of their own home.
3. A DIY Clubhouse Idea
Magnificent, large and spacious, this large outdoor playhouse will not just impress children but adults too. A large structure with a swing set, rock climbing wall, slide, table, ladder and a clubhouse, is the perfect design to bring that excitement back for kids. The highlight is the observatory deck from where you can gaze at the starry sky on an illuminated night.
4. Pallets Playhouse
A brilliant way to reuse and recycle items that need not be chucked away, this simple pallet playhouse is a fun project. With pallet planks and beams thrown away by factories, you can just put this structure together with some screws. Add a coat of fresh paint of your choice and make it look like your baby's own home.
5. Juice Bar Playhouse
Another DIY project, you could just paint a wooden playhouse with some coat of white paint. Add a striped awning to give it a facelift and add a piece of wood to serve as the counter. You could hang a board on the side for your child to jot down the menu. Place a basket of fruits to give it a natural look.
6. Royal Playhouse
If you have a girl and your princess loves to play Queen, then this spectacular playhouse will fulfil her desires. A stairway that leads up to the main deck, a tiny window and a slide on the other, it is an ideal place for your kids. To add to the authenticity, there is a flag attached to a corner to make it seem royal.
7. Upcycled Cool Playhouse
If you live in that part of the country where the summers can be dry and harsh, this playhouse is all about making some cool extensions to the playhouse. All you need to do is build a sturdy roof that can hold a cob layer. You would need some wooden strips, tar paper and wired fencing to keep the cob layer in place. Plant a bed of grass and scatter some earth and rocks around the base to keep it cool during summers.
8. Star Wars Playhouse
If you have boys and they are fans of aliens, then this Star Wars-inspired playhouse is an ideal brainchild. You can buy the material to transform your playhouse to this theme from a local hardware store. The key features are the octagonal (8 port) window and the wings that are shaped like a hexagon. Just add a light fixture to the octagonal window along with an LED light that rotates to make your boys feel like a Tie Fighter.
9. Hideaway Playhouse
This DIY wooden playhouse in your backyard feels more like a secret hideout. Designed in a simple manner with just wooden planks supported by beams, this is an open planned playhouse. A flight of stairs takes you to the main deck which can be decorated to any theme – fairies, books, pirates.
10. Red Barn Playhouse
Create a barn right in your backyard. This striking playhouse with its bright red colour stands out because of the wall climbing bit. The slide coming out of the tower to the side is a fun element. If you have pets, then they could accompany your child to have fun too.
11. Glass Playhouse
A contemporary styled playhouse, this is covered in glass. The entrance is through a sliding glass door and at the porch is a swing where your kid or even teenager can relax with a book. This playhouse is not just for kids but a retreat zone for adults too.
12. Colourful Playhouse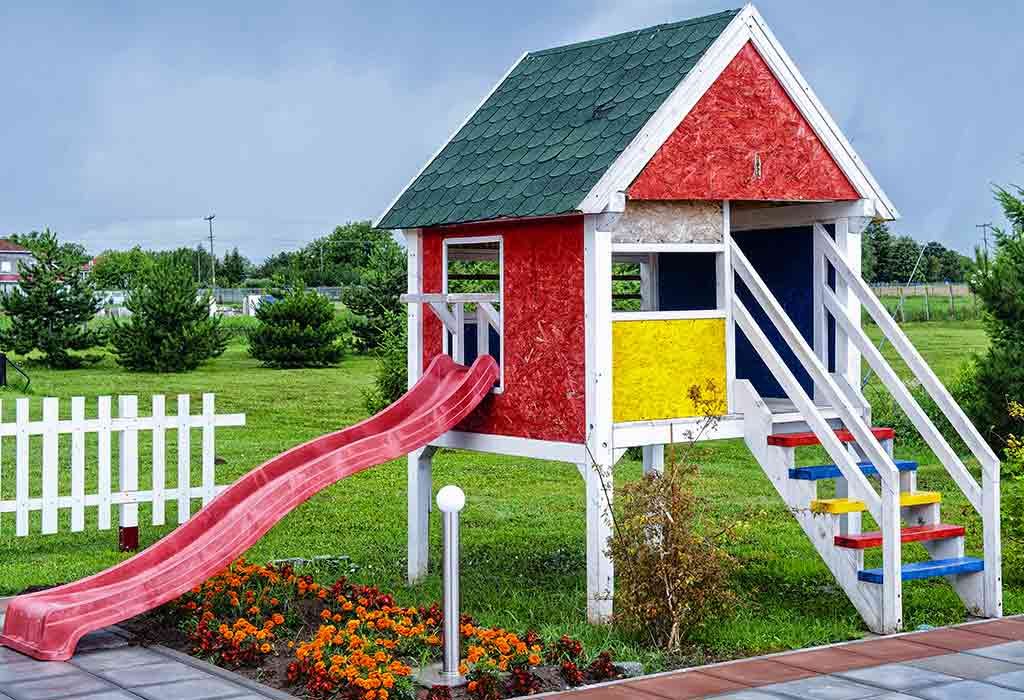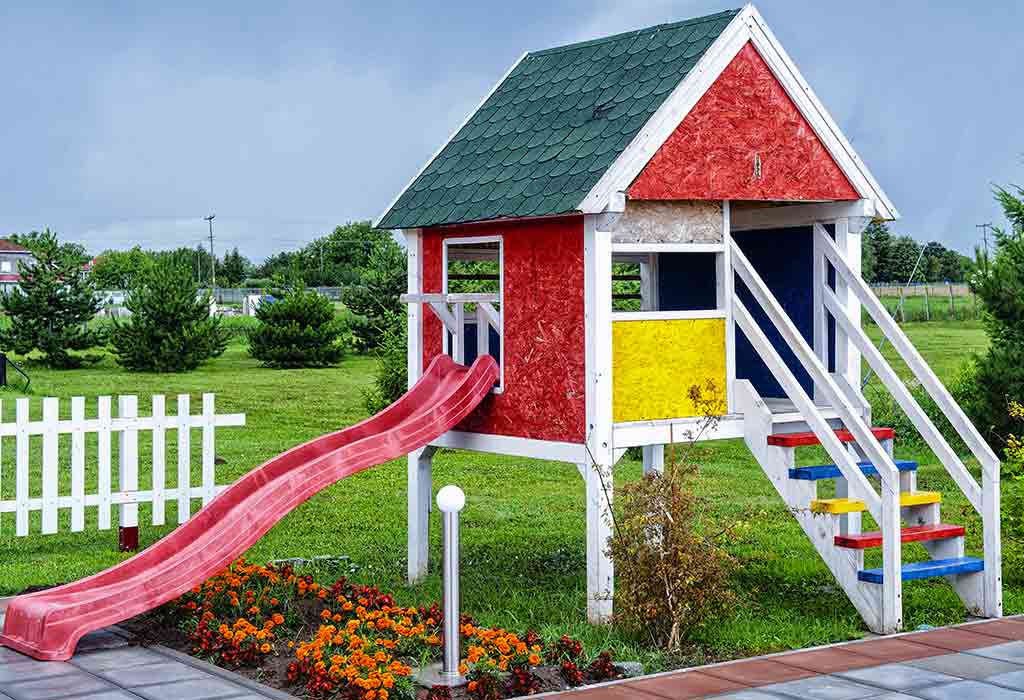 The essence of this playhouse is the colour scheme. There is no way that your child will find the burst of colours unimpressive. On the contrary, the myriad hues make it feel like a tiny home.
13. DIY Backyard Playhouse
A quaint playhouse that will fit perfectly in one corner of your backyard, this homemade playhouse nests between tree trunks. It resembles a tiny house with steps leading to the doorway and a porch in front. The set up lends a homely feel and your kids can just find a cosy retreat for themselves during their school breaks.
Playhouses have always been available in the market. Earlier, they were sold as dollhouses and were built to suit indoors. With parents taking to DIY stuff and designers looking to build something for kids, playhouses have caught on. Set up one on your backyard and kick off your shoes for a drink when the kids are busy in their own space.
Also Read:
Creative Homemade Toys for Children
Simple DIY Harry Potter Wand for Children
Easy DIY Woodworking Projects For Children