12 Internet Terms Every Parent Must Know For Their Child's Cyber Safety!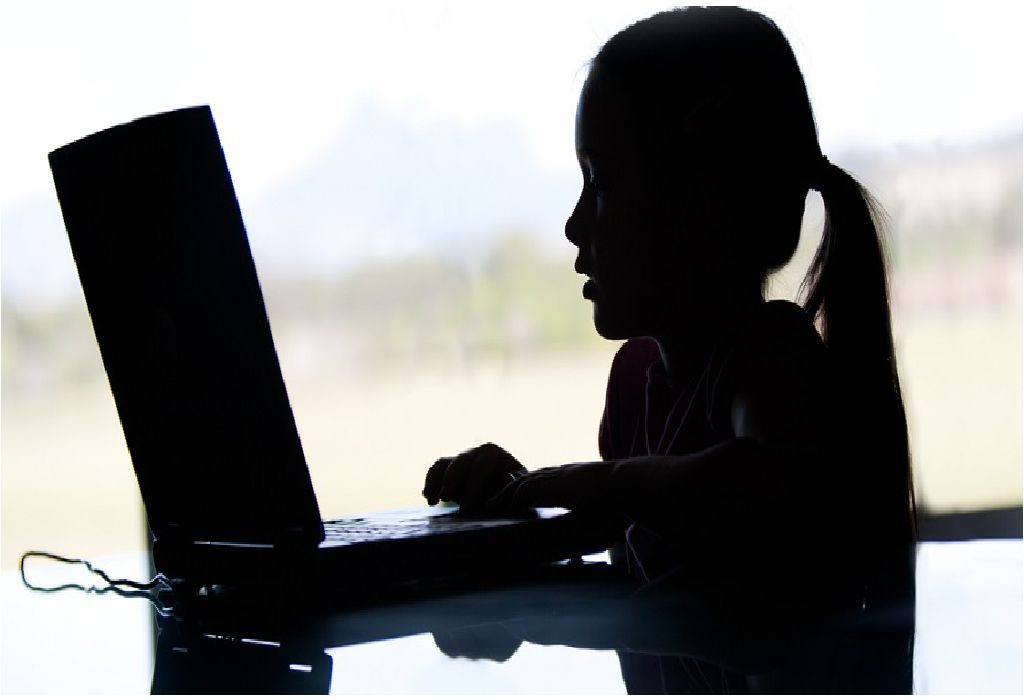 LOL! ROFL! Do you know the meaning of these acronyms? Chances are you do. In the world of social networking and WhatsApp, acronyms such as these have become very common.All of us use them from time to time while chatting with our friends and acquaintances. However, if you think that's enough to ensure your child's cyber safety, well, this is not true.As per experts, the teens and preteens of today's generation are several steps ahead as far as code words are concerned.They have coined some really cryptic code words to have secret – and potentially risky – conversations in, hidden from their parents!
It is impossible to supervise everything your child does, once he enters his/her preteens. In fact, it is not even recommended, as kids this age need privacy, freedom and the independence to express themselves. However, this freedom needs to come with caution from our end, especially when it comes to the internet.
Experts on cyber safety for kids have shared some code words that are commonly used in chats. While some of these are harmless and used for humour/expression, there are a few that can signal danger.

Code Words For Keeping Secrets From Parents
If you see your child using any of these terms in chats, it can mean they want to discuss something they know you will not approve of.
This can be anything, from simply complaining about you or other family members, to revealing confidential information, to even sharing graphic/inappropriate content.
While it is one thing to give your growing kids privacy, you need to be on the alert if they increasingly seem to have stuff that is "out of bounds" for you.
PIR – Parent In Room
9 – Parent Watching
99 – Parent Gone
POS – Parent Over Shoulder
KPC – Keeping Parents Clueless
Code Words For Inappropriate Pictures/Video
Sharing photos and videos is one of the most common uses we put the internet to. However, there have lately been numerous cases where teens and preteens have shared inappropriate content with online 'friends' (virtual strangers!) and become trapped in cases of cyber bullying.These pictures can be used for inappropriate purposes and be circulated in infamous groups.The World Wide Web, for all its uses, also abounds in criminals, paedophiles and cyber bullies who find children of this age easy targets.If you see your child using these acronyms, it is reason to be immediately warned and speak to your child about cyber safety.
Sometimes, a simple talk about internet safety for kids, and what is okay/NOT okay to share online, is enough.
SUGARPIC – Suggestive or Erotic Photo
WTTP – Want To Trade Pictures?
Code Words For Sexual Activities
The preteen and teenage years are very vulnerable times for your child – both emotionally and physically. It is easy for them to be swayed by strong emotions and compelled to make wrong decisions – decisions that they hide from you too.This is also the time when children first learn to explore their sexuality. The internet is especially notorious for being replete with sexual content that is not appropriate for children.Please be careful about these acronyms that indicate extremely high-risk and inappropriate sexual activity via the internet.
LH6 – Let's Have Sex
IPN – I'm Posting Naked
KFY / K4Y – Kiss For You
Code Words For Offline/Real Life Meeting
Sometimes, your child's online friends can become very close pals indeed, and your child may even fix up an offline meeting with them.While some of these friendships may indeed be genuine, and sprung out of common interests or hobbies, many of them could be cases of sexual grooming, or developing a fake emotional bond with the objective of abuse.Recently, in Tamil Nadu, there was a horrific incident where a teenage girl was raped by a man she had thought was her online friend!If you see your child using these acronyms while chatting, it can indicate that they are setting up a real life meeting, possibly with someone they know very little about.
WYCM – Will You Call Me?
(L)MIRL – Let's Meet In Real Life
The internet, if used without safety precautions, can be a very dangerous place. It is best to be very careful about your child's online activities.While we do not recommend excessive interference or monitoring of every conversation he has online, do keep checks in place periodically.Also make sure you have heart-to-heart conversations with your child about cyber safety, and keep an open environment at home. This will help your child feel safe to confide in you about any trouble he/she may be facing.