12 Effective Home Remedies for Cold & Cough in Toddlers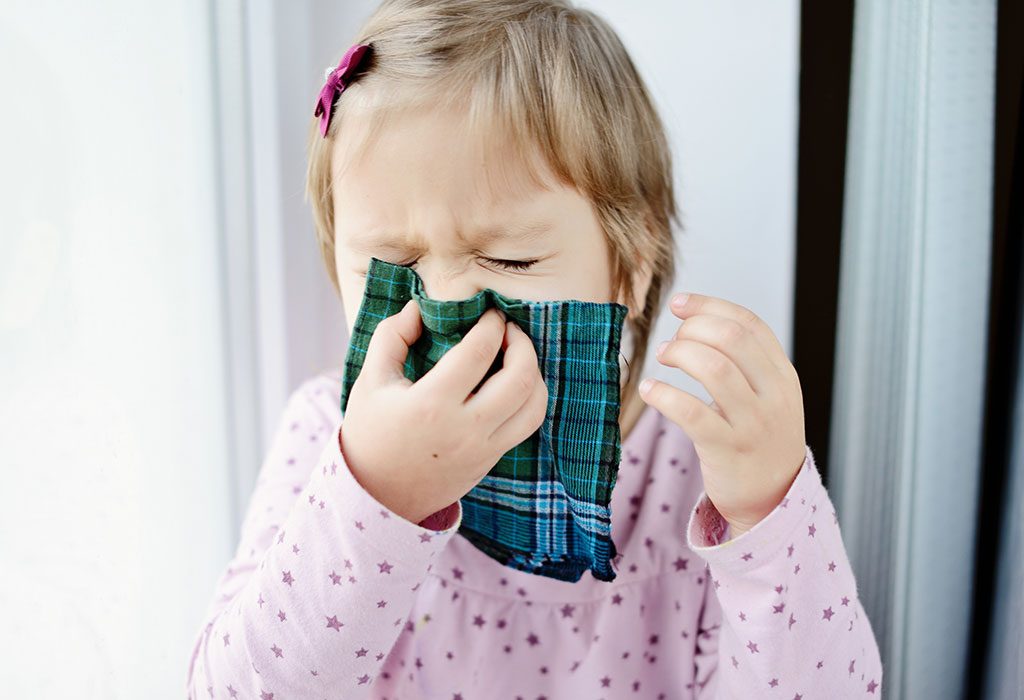 One of the scariest moments as a parent is when your toddler begins having chest pains and is in discomfort. The little one won't even be able to convey his feelings, and this can be quite a painful experience to witness as a parent. However, when your toddler falls ill, it is your duty to figure out a way to get rid of the infection or whatever is causing the discomfort and ensure that they're taken care of.
Indian Home Remedies for Cold and Cough in Toddlers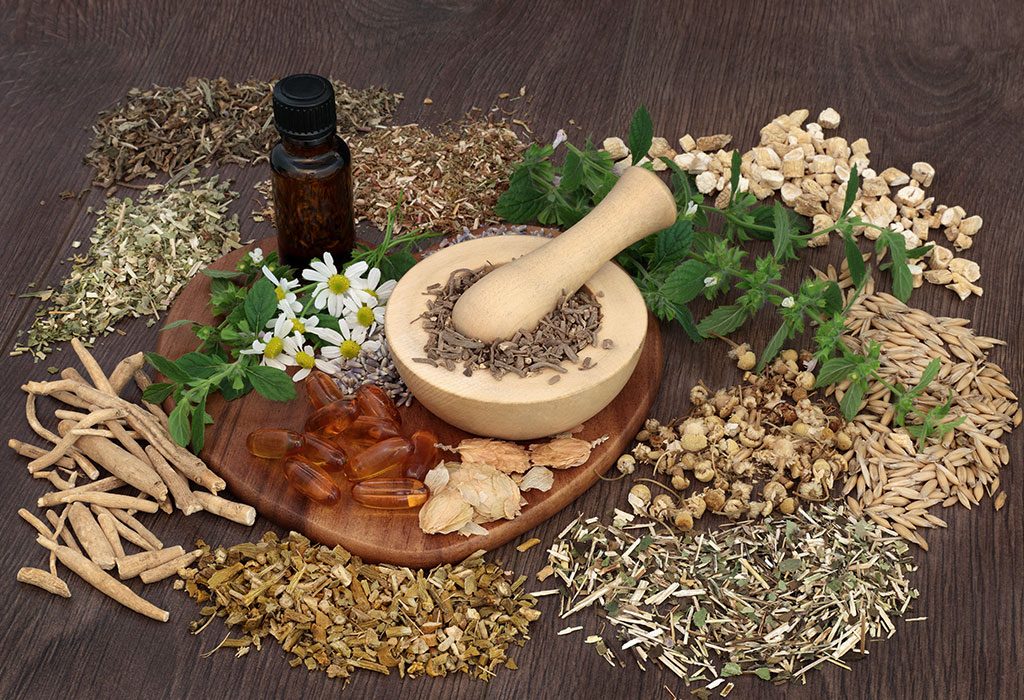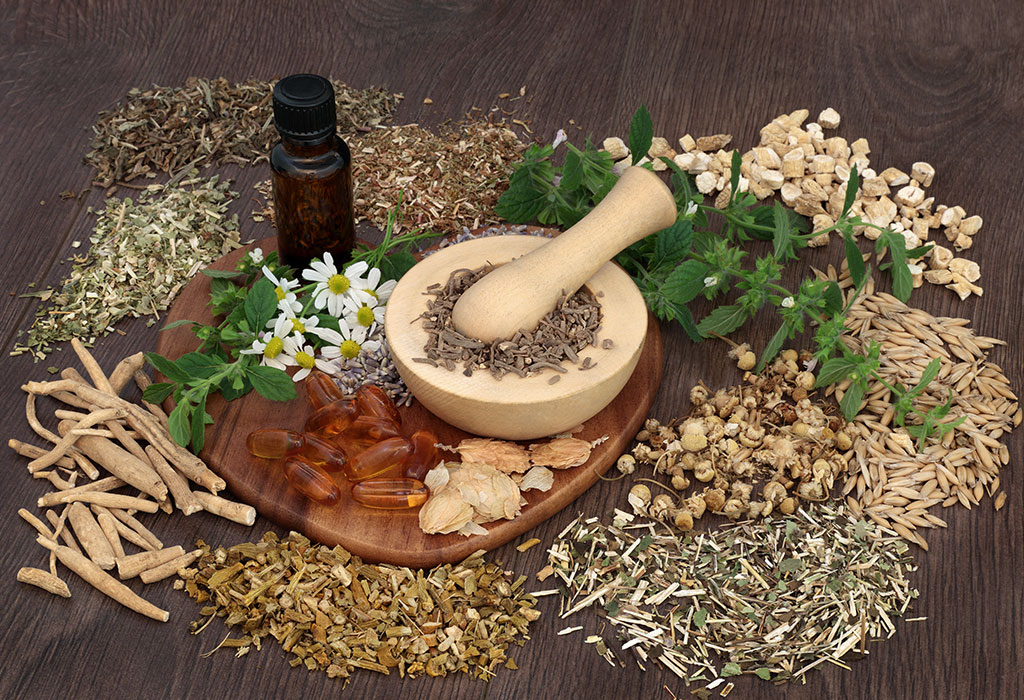 There are many Indian remedies that can be implemented to ensure that a baby's cold is taken care of. Here are some common home remedies you can try to feed your kid and help them get better:
1. Ajwain Potli and Garlic
Carom seeds (ajwain), as well as garlic, are historically known for having strong anti-bacterial and anti-viral properties. When combined together, they can be very powerful and help relieve cold and congestion in your little one. They are very simple to mix together and when administered to a coughing child, will work effectively. To make the potli (pouch), you will need some carom seeds, some garlic, and a muslin cloth. Begin by roasting 2 cloves of garlic along with 1 tablespoon of ajwain on a small tawa or pan. Allow it to cool for a bit before making the pouch. It must be noted that the pouch needs to be tight in order to be used properly.
Once you've created the pouch, you can place it in the place where your toddler is asleep. The heat and fumes, emanating from the pouch, which has the garlic and ajwain smoke will help relieve any blocked nasal passages and provide a lot of relief from congestion.
2. Palm sugar or Tal Mishri
Another one of the popular home remedies for cough in 2-year-olds is palm sugar, otherwise known as tal mishri. Palm sugar is easily available in a lot of stores and can be purchased as-is. Other ingredients you will need for the same include tulsi and ginger.
Boil some water and add the palm sugar to it, in addition to tulsi. You can add the same in ginger tea, as well, to give to your kid. Another way to administer this to your child is to take equal amounts of black pepper, almonds and the palm sugar candy, and mix them together. You can then heat warm it and feed the same to your toddlers and kids during winters. This can also be mixed with milk and fed to your kid.
3. Ajwain Water Along With Jaggery
A simple recipe, all you need to do is boil a cup of water along with a pinch of ajwain and around a teaspoon of jaggery. Strain it and feed a teaspoon of it to your toddler. It can also be given plain water boiled with ajwain seed is a good remedy for cough in kids. Give this water on regular interval to keep him hydrated.
4. Warm Mustard Oil and Rock Salt Massage
Warm a bit of mustard oil and add some rock salt to it. A teaspoon of the salt is what is recommended. Once the mixture is warm enough to apply on the baby's body, you can slowly massage his chest, back, and feet with this. It is suggested that you also cover the same with a cotton cloth, so that it can provide the required warmth for the baby to feel fine.
5. White Onion Juice
One of the other more popular recipes in the North of India is a white onion. It is generally available in the months of April and May. To help your toddler, slice an onion and keep it in a bowl. Add some drinking water to it, sieve it and offer a teaspoon to your toddler a day. This will clear the nasal passage and relieve him of any cold, add- congestion or a cough.
6. Lemon Juice Mixed with Honey
While kids generally do not like medicinal drinks, there's no way they'll reject a tasty concoction containing honey. In a cup, you can mix a little lemon juice along with honey. Then, add warm water to the same and give it to your baby so that they have a tasty remedy.
7. Clove and Honey Mix
One of the best things to feed babies with a lot of phlegm build-up is some cloves and honey. It is a great expectorant and is also beneficial in reducing, and even preventing, cough. To feed, just dry roast around 5 cloves and grind them well till they're cooled. Then, add honey to the same and give it to the baby before he sleeps.
8. Ghee and Black Pepper
A tablespoon of ghee and a pinch of freshly ground black pepper powder make for one of the best remedies to help toddlers get rid of cold and congestion, Mix the two, and feed during the cold winter months. The taste is a bonus as well!
9. Kesar Milk
Saffron milk is a great home remedy to help kids get rid of cold and cough. Add a few strands of saffron to a cup of boiled milk before letting it cool. Strain the saffron and feed it before your child sleep to treat cold and cough. You can also mix a few strands of saffron in one or two tsp of milk and apply the same on the forehead for instant relief from cold.
10. Lemon, Honey, and Cinnamon
Mix some lemon juice, honey, and a bit of cinnamon powder in a cup and heat it a bit. Then, feed your toddler the same mix and watch as it helps in clearing his sinuses and prevent the cold from spreading.
11. Salt Crush and Ginger
Another one of the popular home remedies for cold and cough in toddlers is the salt crush and ginger mix. To make the same, cut ginger into small, thin pieces. Then, add some salt to the same and offer it to your baby. This mixture should be able to get rid of cold, cough and sore throat in a baby.
12. Peppercorn and Jaggery Mix
A great expectorant is a mixture of jaggery and peppercorns. Mix around 1 ½ tablespoon of powdered jaggery with 3 or 4 powdered peppercorns. Store the mixture in a container that is air-tight and let your kid have a pinch whenever they feel the onset of a cold or a cough.
When to Consult a Doctor
Though these remedies are helpful in relieving cold and cough in toddlers, there may be many instances when these may not be enough for your baby. It is essential to know when to consult a doctor, so you can get your little one timely help. Consult a doctor if your baby:
Is not nursing, eating, drinking enough fluids to stay healthy or unable to sleep a while.
Cries uncontrollably, without any apparent reason or you are unable to soothe him
Is having difficulty breathing, such as breathing rapidly, wheezing or has shallow breathing.
Chokes or is unable to swallow anything
Is listless or unconscious
Sleeps more than usual and seems very lethargic
Has a high fever
Has acute ear pain (pulls ears or rubs ears)
Has a cough or cold that lasts more than a week
Falls ill frequently, without any trigger
There are many effective home remedies to ensure that your toddler does not suffer when he falls ill. Try these home remedies when the slightest sign of cold appears, and it will vanish in no time!
Home Remedies for Cold and Cough in Babies
Foods to Eat and Avoid for Cold and Cough in Babies
?>