12 Books on Baby's First Year to Start Perfect Storytime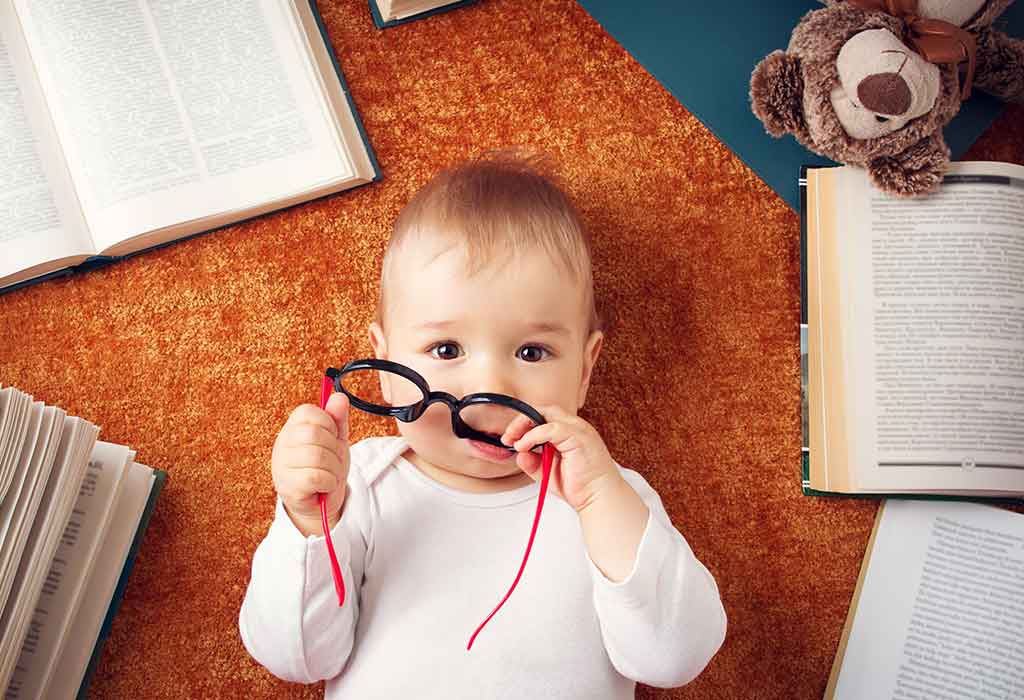 In this Article
Reading is great for your baby, developing their language skills, and providing opportunities for parent-child bonding. Making sure that your baby's first library books are colorful or interesting to touch is ideal to start with.
With colorful pictures, something physical to touch, and interesting but simple content for you to read out, your baby will become excited whenever story time comes around.
Video : 10 Books on Baby's First Year to Start Perfect Story-time

Best First Baby Books to Read to Your Little Ones
The first year after the baby's birth fly by in the wink of an eye. Your baby is growing fast and hitting each new milestone before you know it! But even amidst all the excitement, making time to get your baby a little more interested in books is well worth it. Here are some of the best options when it comes to the best books to read for a baby's first year:
1. Baby Touch: My First Book by Ladybird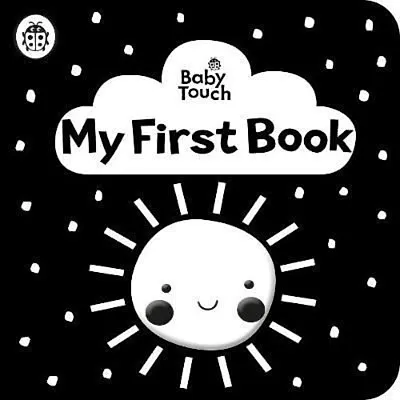 No other book is better than this if you want to pick out your baby's first black and white books.
Published Year – 2020
This interesting book is made of cloth and contains simple illustrations in black and white. The book is meant to be touched and felt by your little one and is great for helping them develop their eyesight.
2. Look, Look! by Peter Linenthal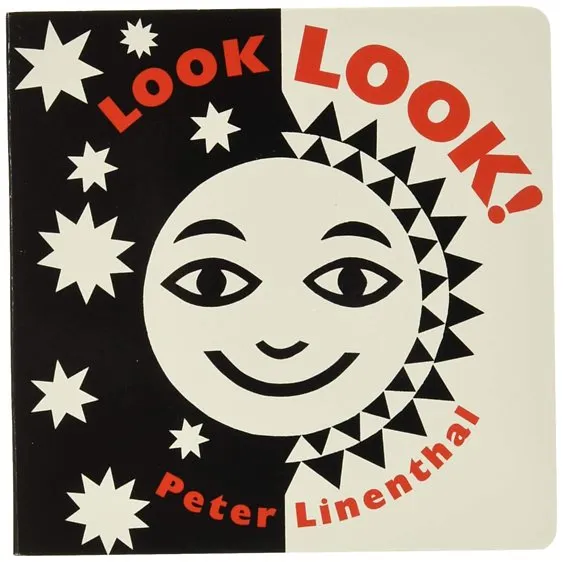 If your little one is beginning to look around and learn, this is the book for you.
Published Year – 1998
This board book with striking high-contrast pictures uses only a few simple words to describe the scene. The letters are in red, curved type, making them attractive to babies.
3. Ten Tiny Toes by Caroline Jayne Church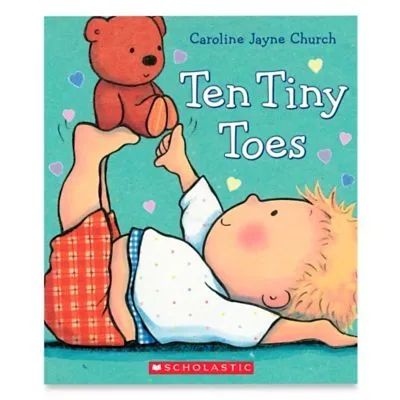 Make this interesting book one of your baby's first learning books.
Published Year – 2014
With colorful pictures, Ten Tiny Toes is a good learning book that teaches your child the different parts of the body.
4. Baby Touch and Feel: Animals by DK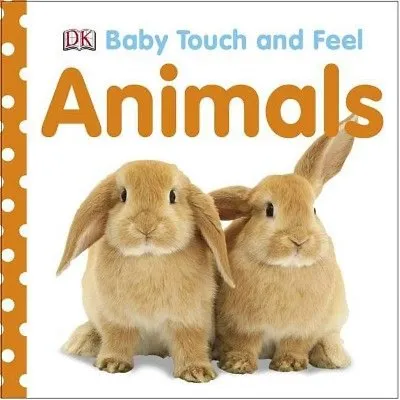 This book will be a delight full of charming little animals and interesting characters!
Published Year – 2008
The book contains animal textures so that as you introduce your baby to the image of one animal, your baby will be able to touch and feel how the real animal would.
5. Moo Baa La La La by Sandra Boynton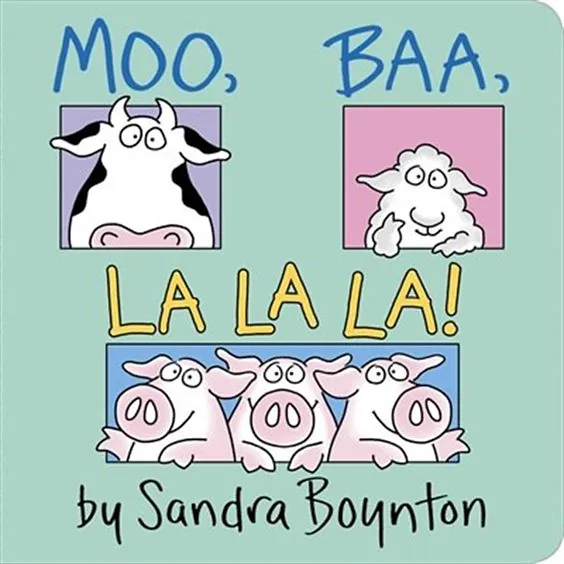 This book is all kinds of silly, so it will be perfect for entertaining both parent and child.
Published Year – 1982
This book is hilarious to teach children all about different animals' sounds. This does include three little piggies who sing "la la la"!
6. Baby Happy Baby Sad by Leslie Patricelli
This baby book will be the first to teach your little one the simple concept of happy and sad.
Published Year – 2008
Using simple illustrations, like a happy baby with a red balloon and a sad baby when the balloon flies away, the basic emotions of happiness and sadness are put into more understandable concepts for your baby in this book.
7. God Bless You and Good Night by Hannah Hall
This is a great bedtime story that will set the mood for a good night.
Published Year – 2013
This sweet story will take you and your baby to the families of different baby animals getting ready for bed with some pretty rhymes.
8. B is for Bison: A National Parks Primer by Greg Paproki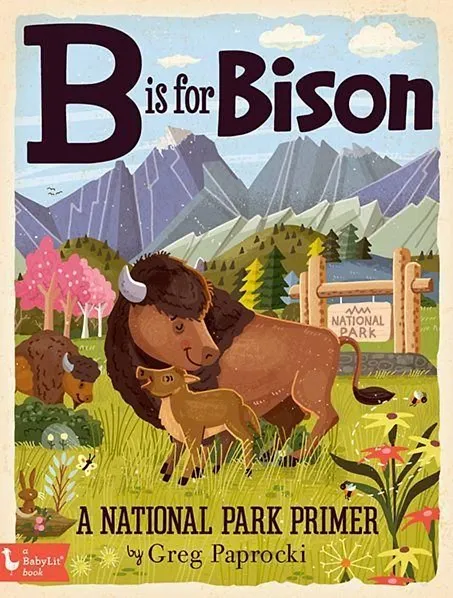 Your baby will learn about 26 US National Parks located all over the country.
Published Year – 2021
This book contains colorful and engaging illustrations of national parks around the country. Your baby will get to see animals, landmarks, and beautiful sceneries.
9. Good Night Gorilla by Peggy Rathmann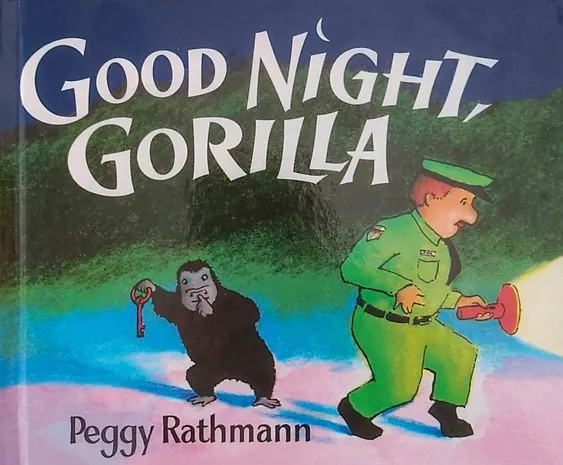 If you have asked yourself, "What are the best books for a 1-year-old?" this one is it! Funny and charming, it is a good bedtime story.
Published Year – 1996
A cheeky gorilla gets his hands on the keys belonging to the zookeeper. He lets all the animals out of the cage, only for Mrs. Zoo-Keeper to find them all sleeping in her home.
10. Little Blue Truck by Alice Schertle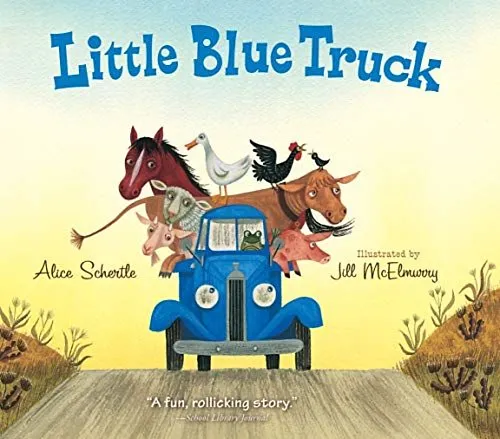 This baby board book is great for teaching the little ones how friends stick together.
Published Year – 2020
This story is about a little blue truck that gets stuck in the muck while helping a dump truck. The truck's friends rally together to help him out.
11. Peek-A-Who? by Nina Laden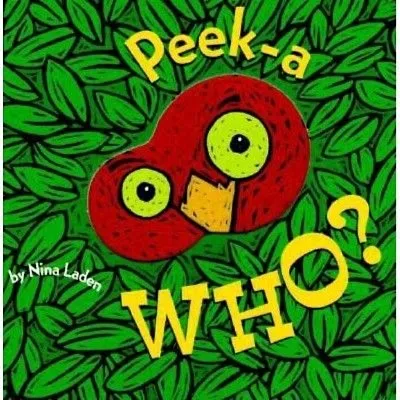 This interesting book uses simple rhymes and colorful images to take the beloved Peek-A-Boo game and turn it into a book!
Published Year – 2000
This strong and colorful board book lets you and the kids guess what is hidden on the coming page, such as an owl that says "who."
12. I Like Myself by Karen Beaumont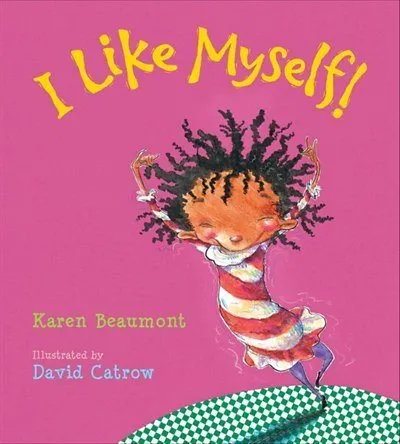 Self-Esteem is so important, and if you would like an easy way to teach your child how to, this book is a great way.
Published Year – 2016
This book is serious and has silly themes as it teaches little ones about the important things in life through fun rhymes and bright illustrations.
Babies may not always understand what is being read or said to them, but they will be keenly observing things and listening well as you read together. Soon, your little one will be able to recite their favorite stories as you read them. So, pick out some of the top books for a baby's first year, and get into the habit of reading bedtime stories together.
Also Read: Best Toys for Baby's First Year