11 Romantic Valentine's Day Home Decoration Ideas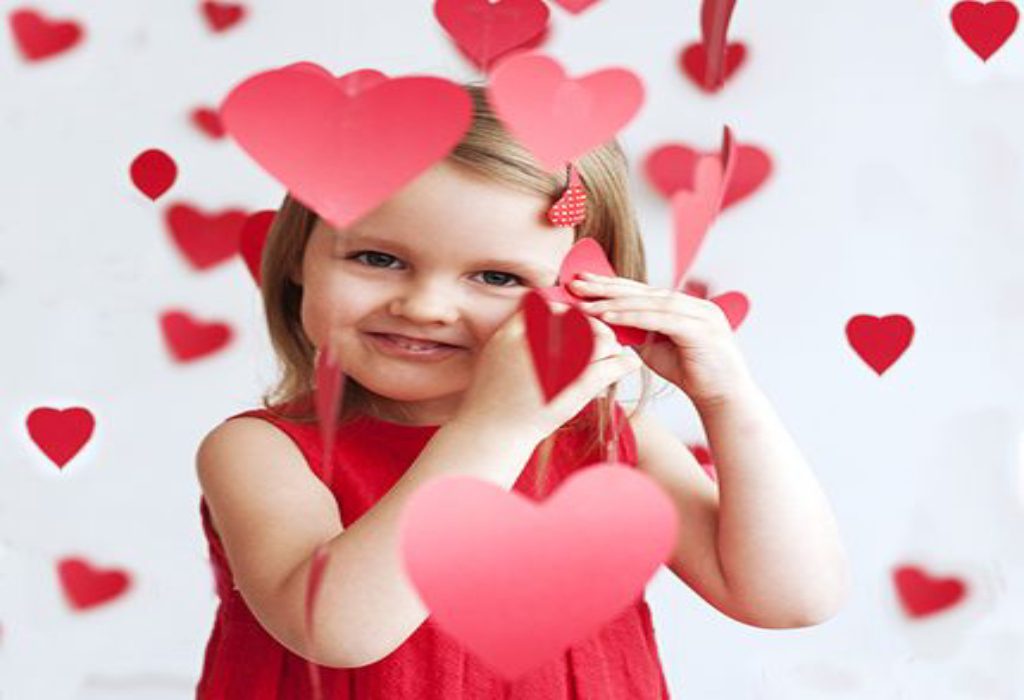 In this Article
Valentine's Day is coming soon! February 14 has become a terrific occasion to spend quality time with our loved ones. You're probably planning a special dinner with your husband and kids. Why not jazz up your house with classy Valentine's Day home decoration ideas that are handmade, cheap but perfectly glorious?
When you start thinking about Valentine's Day home decor for this special occasion, there's one unifying theme – hearts! This is the day of love and there's no setting that's complete without colourful hearts in reds and pinks. So, how to decorate a Valentine heart?
We have compiled for you 11 decoration ideas that need very little resources and time. You can work on decorating the house for Valentine's Day together with the kids and surprise your husband.
Homemade Valentine's Day Decoration Crafts
1. Paper Hearts
So incredibly easy to make that your toddler can help too! Make this a Mamma-Baby activity this Valentine's and paste these paper hearts everywhere – down the curtains, along the window panes, and over the bed. All you need is double-sided tape and some creativity!
2. Blooming Hearts
Hearts can grow in vases! Collect some twigs and branches from your garden, or make paper ones out of thick brown paper. Then stick paper hearts onto them to resemble blooming flowers. You can arrange this vase as Valentine's Day living room decor.
3. Heart Garlands
Use some thick thread to tie the paper hearts you made in #1 and, voila, you have a heart garland! These look stunning when put up as streamers in your bedroom or even your dining area. You have a cheap but pretty Valentine's Day dinner decoration ready!
4. Potted Potpourri Hearts
This is one of the best table decoration ideas for Valentine's day, especially if you have some potpourri lying about. Put in a big felt heart and dolls from your little one's nursery. What you will get is a cute and fragrant centre table look for Valentine's.
5. Conjoined Heart Balloons
This one has the potential to become one of your tot's favourite Valentine heart decorations! Club lots of red and white balloons into heart formations as shown below and suspend them from your curtain rods using strings and sticky tape. This is also a great selfie background!
6. Knit Wool "I Love You"
Here's a perfect activity to satisfy the knitting enthusiast in you and also ensure hubby dear has a wonderful, handmade gift. This is a great Valentine home décor idea for your child's room too. It will always reassure him of Mamma's love!
7. Wooden-Feel Block Hearts
If you are more creatively inclined, this project is for you. To make these hearts, you can use a light cane, felt, thick and flexible paper or even wires. They are very durable and serve as great dinner-counter Valentine heart decoration ideas.
8. Heart Windchimes
Slightly more difficult to complete but a stunning decoration idea if you manage to pull this through! You need plastic or light metallic hearts of various sizes and strings to suspend them with. Make sure you end jingling bells at the ends or metallic rods of varying thickness. A melodious Valentine!
9. Rose Bouquet Hangings
The rose is considered to be the eternal symbol of love. Why go around looking when you can make these pretty rose decorations at home? Make bouquets using red and white roses and tie them together with pieces of string. They look especially beautiful in outdoor settings such as the garden or balcony area.
10. Hearts in the Garden
If you have a backyard or an outdoor garden, you can try out this unique heart decoration. Use plastic hearts to ensure they are water and weatherproof. If you plan to have a candlelight dinner in your backyard, you can even intersperse them with twinkling fairy lights.
11. Red Themed Bedroom
Finally, here's the easiest idea that is also one of the most effective. You don't need a specific decoration to pull this off. Instead, you need to arrange a lot of red goodies in your bedroom such that the overall effect is immensely romantic. Think red bedsheets, paper lamps, cushion covers, cutlery sets and fleece.
There you have it! 11 funky, yet cute Valentine's Day craft ideas to make for your loved one. So, go ahead, craft away, and make this special day one to remember!