11 Recipes to Try with Leftover Chapatis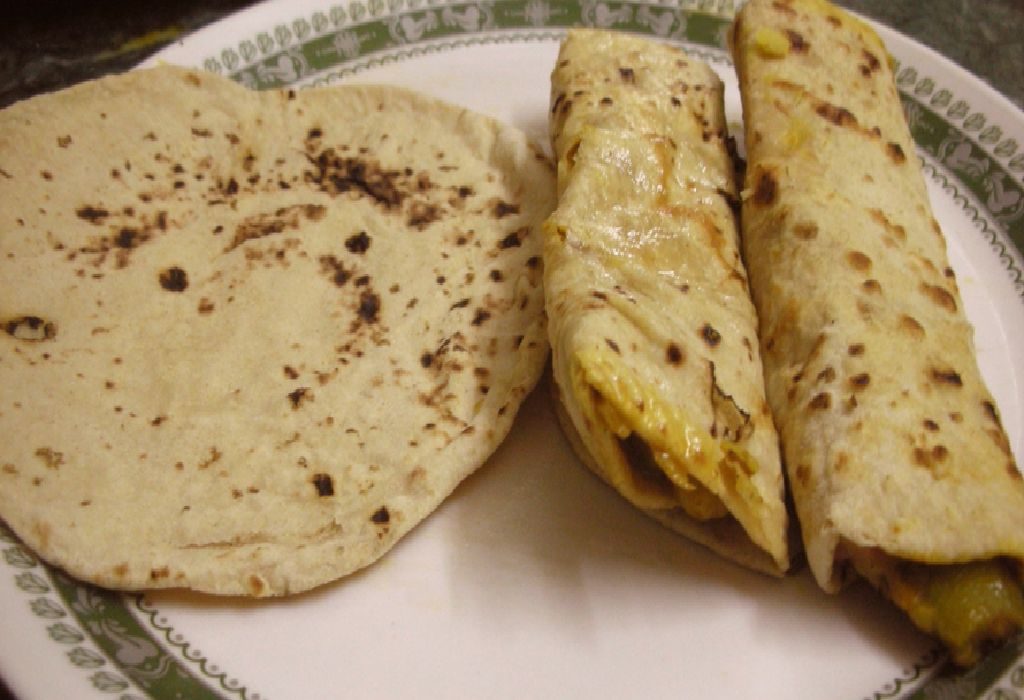 In this Article
Chapatis are one food that is consumed in almost every Indian household. Without chapatis any meal is incomplete. But chapatis serve more than their basic purpose. You can use chapatis to make interesting and delicious foods. Find out what all can you make with chapatis.
Whenever we are asked about our favourite foods, the names of the food that generally pop in our minds are…aaloo ke parathe, rajma chawal, palak paneer, chicken, pizza, noodles…and so goes on the list! But nobody ever says, 'chapati'. The tragedy with chapati is that it is like a character actor in the Indian cinema. Although the role of a character actor is inevitable, his presence gets overshadowed by the good-looking protagonist.
Does it ring a bell? Well, the condition of chapatis is similar. We need chapatis to eat with those yummy 'chole', matar paneer, and butter chicken dishes, but nobody really appreciates the value of chapatis and takes them for granted.
But it's time you realise the full potential of chapatis. If you have leftover chapatis and are totally confused about what to do with them, we have some amazing ideas that will change the way you looked at chapatis.
11 Yummy Dishes to Make with Leftover Chapatis
Get a little creative in your kitchen and try out these delicious foods with leftover chapatis.
1. Chapati Roll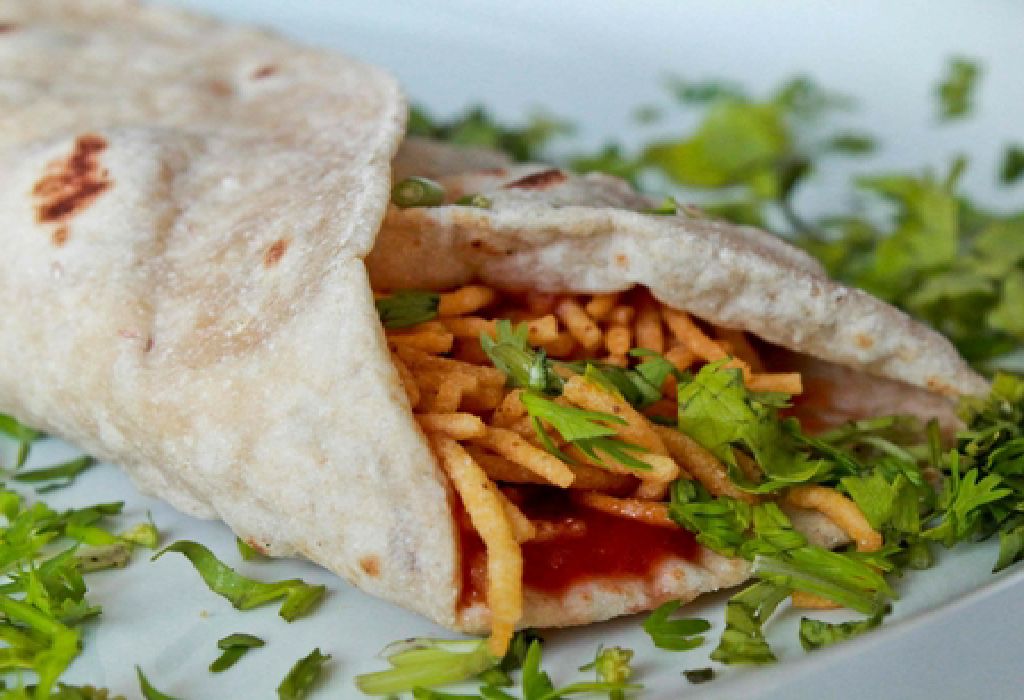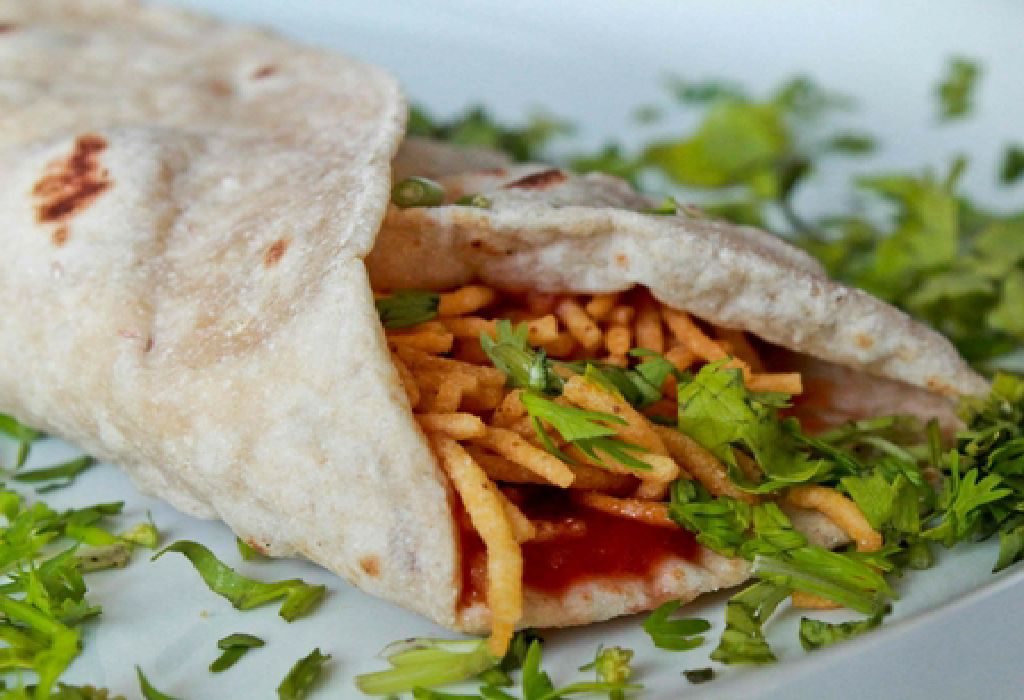 Chapati roll is an extremely common dish to make with chapatis and almost everyone loves it. And why won't we love it? It is a saviour when we get those extreme hunger pangs and cannot afford an expensive takeaway. Whenever you reach home from a tiring day or feel too lazy to cook, just make a roti roll. Take a chapati, spread tomato ketchup on it and sprinkle lehsun sev or aalu bhujia generously, and your yummy roti roll is ready.
2. Chapati Cutlet
Craving for something spicy and crunchy yet healthy? Make chapati cutlets. Although, making chapati cutlets will require some efforts but the result will be delicious. Watch how you can make chapati cutlets.
3. Chapati-cutlet Sandwich
Once you make chapati cutlets, half of your work is done. Make a chapati-cutlet sandwich will be very easy now. All you need is two loaves of bread, your favourite dip, lettuce, and cutlets. Spread mayonnaise on the bread to enrich the taste of a chapati-cutlet sandwich.
4. Seyal Phulka
If you have a Sindhi friend, you must be familiar with all the yummy dishes they make…daal pakwaan, koki, masala bhindi and what not. But did you ever try their 'seyal phulka'? To make seyal phulka, you need chapatis, garlic, tomatoes, onions, green chillies, and coriander leaves. This amazing dish can be made with leftover chapatis too. Ask your sindhi friend to make it for you, or you can watch the recipe here.
5. Chapati Chaat
Chaat has always been a comfort food and can immediately put your sour mood to rest. But, don't you think giving chaat a healthy turn would be great for you? Use leftover chapatis to make chatpati roti chaat. Find the recipe here.
6. Chapati Chips
Who doesn't like chips? No one says no to chips…but why go for those unhealthy ones available in the market when you can make healthy ones at home? Use 'CHAPATIS' to make healthy and crispy chips. And eat it with a dip of your choice. You can make chapati chips in the form of nacho as well. Check out the recipe below.
7. Chapati Stir-fry
If you are looking for a nutritious snack, make use of those leftover chapatis. Add your favourite vegetables to enhance its taste. Check out the recipe of Chapati Stir-fry with veggies here.
8. Chapati Laddoo
If you've got a sweet tooth, you must be wondering if you can make something out of those leftover chapatis? Yes, you can! Chapati laddoo is a common Maharashtrian dish and it can be made quickly. Check out the recipe here.
9. Chapati Lasagna
Give some twist to regular lasagna. Ever heard of chapati lasagna? If no, then make an acquaintance of it, as once you try this chapati lasagna, you will look for excuses to make it every now and then. Read the recipe here.
10. Chapati Burrito
A burrito is a Mexican dish consisting of a tortilla with other ingredients in it. Give this Mexican dish an Indian touch by using leftover chapatis. Add a filling of your choice and top it with cheese to make is luscious.
11. Cheesy Chapati
Looking for a healthy alternative to a pizza? Make cheesy chapati. Add vegetables, cheese, and spices…and enjoy the delicious cheesy chapati. Kids will love it. So check out the recipe here.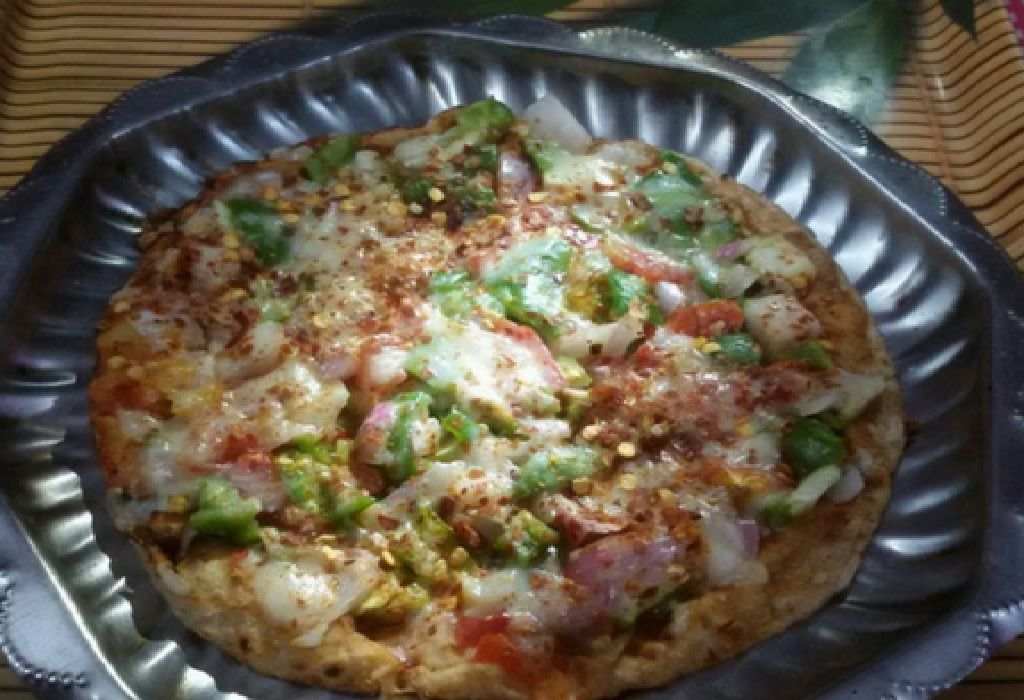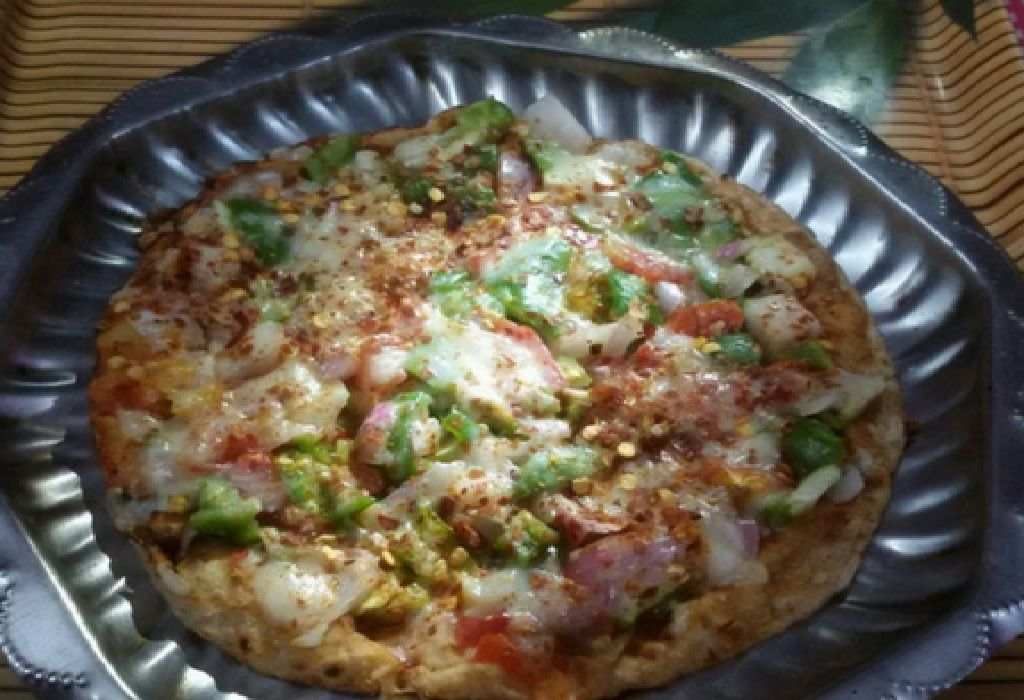 So, these were some tasty dishes you can make with leftover chapatis. Don't waste time…get up and try out one of these. And do let us know how did it taste. And if you have some dishes that you make often with leftover chapatis, do share with us in the comments!