11 Little Money-saving Hacks That Will Help You Save Up a Small Fortune!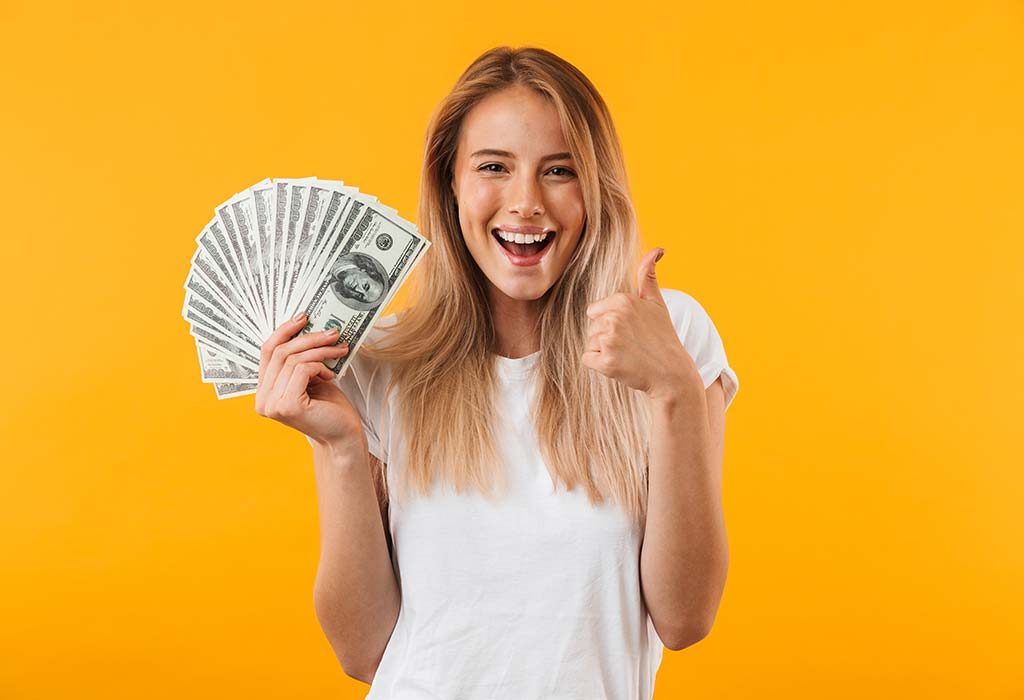 In this Article
Do you often shop for little things without realising the huge dent you're carving on your bank balance? Do you fear to make eye-contact with your passbook every month-end? Do you swear to save a buck or two every time you get your paycheck, and somehow, end up overspending? If you can relate to any of these, this article is just for you!
Saving is not everybody's cup of tea! If you're broke by the end of the month and really want to do something about it, there's a bunch of things you can try! And don't worry, we're not asking you to go to the extreme and cut your debit/credit cards. Instead, we're offering you some money-saving hacks that will help you save a ton of money!
11 Quick & Easy Hacks to Save Money
Here's a list of the simplest money-saving hacks that you'd wish you knew before. Read on! You can thank us later!
1. Clear your Browsing History
Imagine this: you visit site 'x' to book airline tickets, and the fare is Rs. 2000. You exit site 'x' and move to site 'y' to compare the prices. Site 'y' quotes Rs. 2,400. So you come back to site 'x' to make a transaction, and you see that the original fare of Rs 2000 has gone up to Rs. 2500 in just a matter of minutes. Cursing your luck, aren't you? Well, it's not bad luck. It is, in fact, an excellent trick adopted by most sites to push buyers to make a transaction by inducing the fear of having to pay extra later. What you need to know is that as soon as you exit site 'x,' its crawler starts following you. It comes along with you to site 'y' and decodes that you're interested in purchasing an air ticket. So when you came back to site 'x,' you can see an increased price, leading you to believe that if you leave now, you might have to pay extra the next time you visit. Genius, right? An easy way around this loot is clearing your browsing history immediately after exiting site 'x.' This way, the site will think of you as a new visitor every time you visit, quoting its minimum fee! Ka-ching!
2. Delete your Card Information from Sites
This hack is linked directly to the buyers' psychology. We often order food, clothes or knick-knacks online, and most of us have saved our card information to make our transactions easier. What we don't realise is that just because it's an easy way to pay, we're spending more than we should. Every time you make an online transaction, make it a point to delete your card information immediately. So when you're tempted to shop the next time, your brain might not want to go through the effort of adding all the information again, and you'll end up abandoning your cart, simply out of laziness! And if not laziness, you'll give a thought to whether the product is worth all the effort.
3. Pay in Cash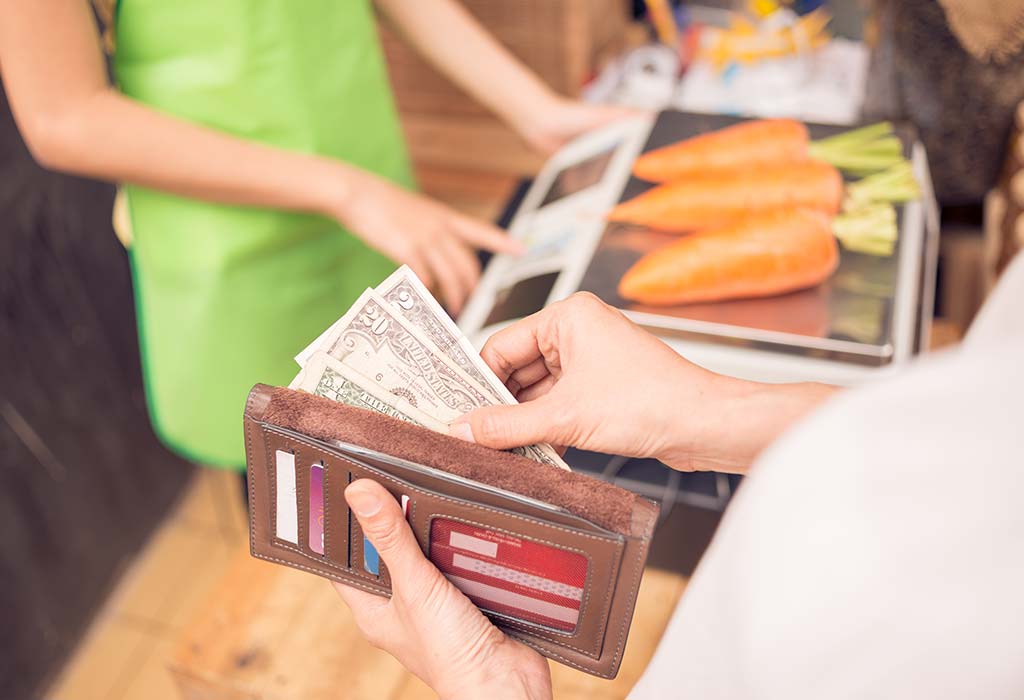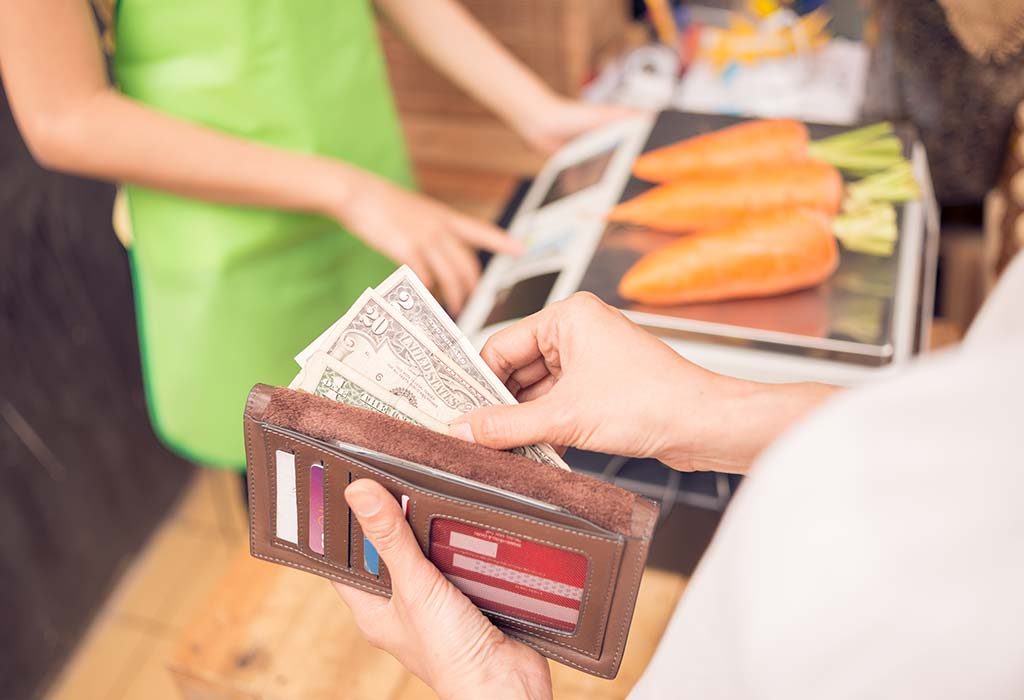 This is not just a hack – it's a habit that you must stick to, irrespective of whether you're shopping online or offline. When you use your card to make a payment, the amount looks merely like a number to you. But when you pay in cash, you realise the amount of money that's slipping out of your hand. The next time you visit a grocery store or go shopping for that matter, do yourself a favour and make a list of the things you need. Based on that list, chalk out a budget and carry that much cash. Leave your card at home so that you shop consciously, and you're not tempted to go out of budget. Also, when you carry cash instead of your card, you're likely to spend less. Isn't that what you're looking for?
4. Consider Potluck Parties Instead of Going Out
Eating and drinking at fancy restaurants is okay once in a while. But if you're a social person, going out too often and spending every time can be the reason why you're unable to save money. If you're looking at maintaining your social life and saving some money side-by-side, you should consider hosting potluck parties. Potluck parties can really be fun, especially in the case of large groups. Host it at your place and prepare one main dish. Ask the others to prepare either a side dish or an appetizer. One could bring a bottle of wine, and one can make an easy dessert. Not only is this cost-effective, but you also get to eat a variety of food in a comfortable environment. To take it up a notch, you could rent and watch a movie, play some music or host some games to keep the fun alive.
5. Switch to Prepaid SIM Cards
By using postpaid SIM cards, you're giving yourself the liberty to spend as much money as you want for an entire month, and when the bill arrives, you have no choice but to pay! You can save quite some money here. It's simple – switch to prepaid SIM cards. All you have to do is select a pack in advance, pay the amount (which is always lower than postpaid data packs), and use just that data for the entire month. Various service providers have these amazing monthly data packs that will cost you far less than what you would otherwise spend
6. Get Savvy With Coupons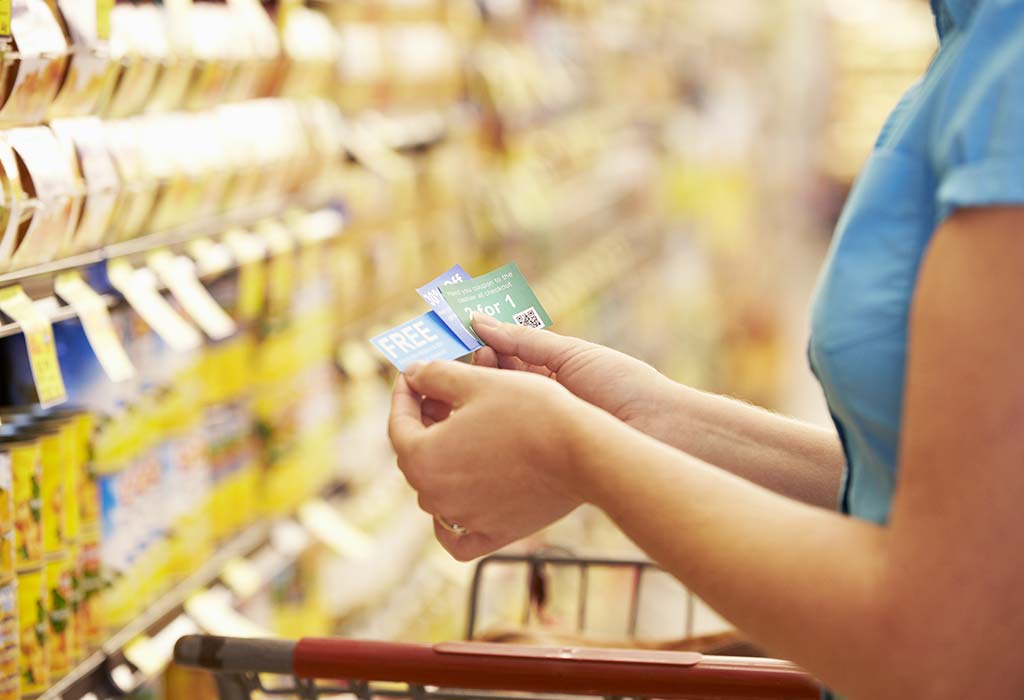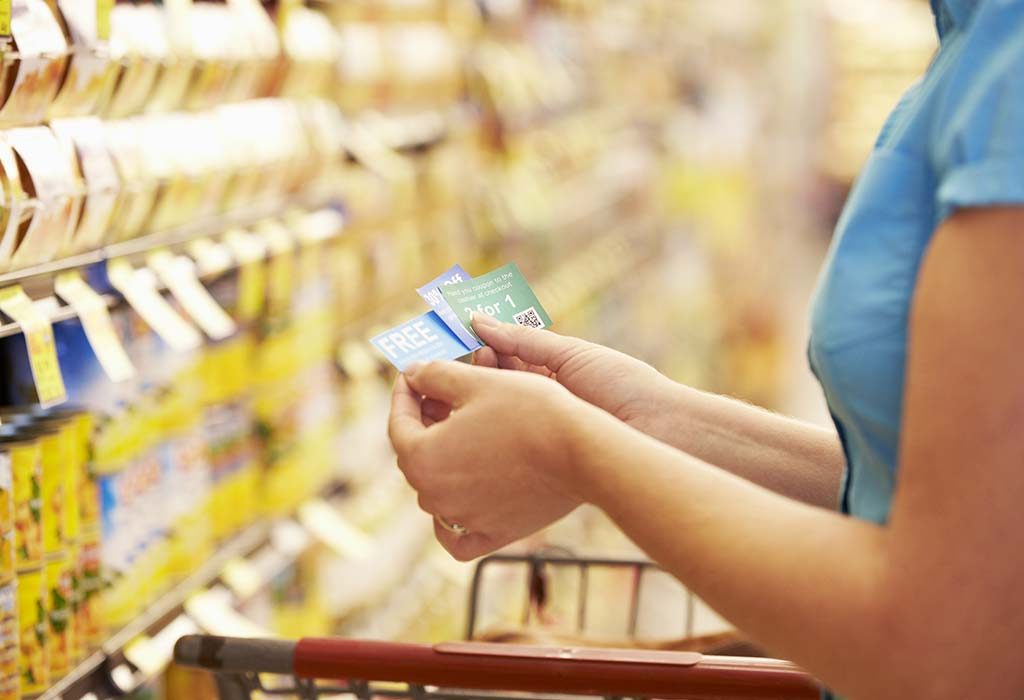 We often get these vouchers and coupons along with daily newspapers and magazines. Most of us take one good look at the coupon and throw it out. Well, that's like throwing away money. The hack here is to save these coupons; rather, collect them. These coupons often have a validity of 3 months or so. It is mostly restaurants, salons, and local stores that send these coupons to advertise their products. Save them and make it a point to use them in time. The other way to get coupons is by signing up for the rewards program of stores. If you have shopped at a store once and filled in your contact number or email-id while paying, you're already a part of their rewards program. Keep an eye on the offers these stores come up with, especially during your birthday month.
7. Purchase Electronics at the Right Time
Keep this in mind, especially when purchasing electronics or other durable goods – every store has its monthly targets. The salespeople in these stores have a set number of products that they have to sell each month. If you enter these stores towards the end of the month, you're more likely to get huge discounts because the salesperson is mainly looking to shoot up his numbers for that month. You need only ask for it! Wait, there's more! Every salesperson holds a unique code that's called an "Employee Discount." It basically means that every salesperson, irrespective of whether he is working in a shoe store or an appliance store, holds the authority to offer a minimum discount (valid even when no offers are running.) Ranging anywhere between 10% – 35%, you need only ask (or push) the person to use his code on your purchase.
8. Lower the Brightness of Screens
This is a necessary hack to reduce your electricity consumption. When you purchase a television set or a computer, make it a point to reduce its brightness before getting it installed at home. Do the same with the existing screens at home. When these models are on display in stores, their brightness levels are intentionally set high to make them look attractive. But such high levels of brightness can shoot up your electricity bills. By lowering the screen brightness, you can cut down upto 40% of your electricity consumption, thereby saving you quite some money on your bills!
9. Grow your Herbs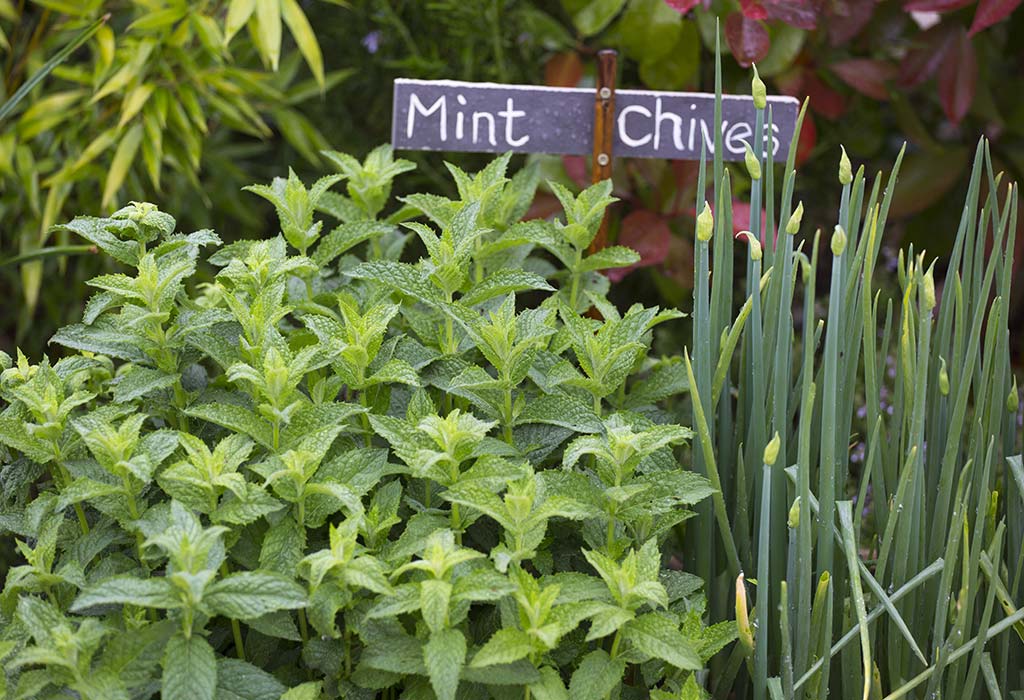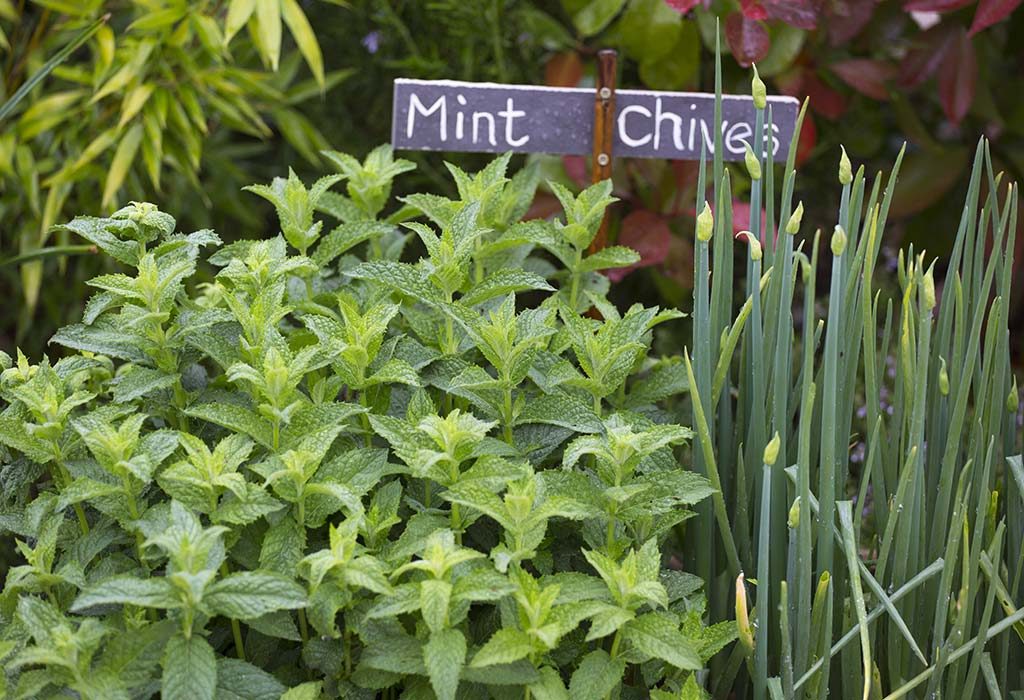 Herbs like basil, coriander, mint and curry leaves are used in most dishes almost every day. Even though these herbs are readily available with local vegetable vendors, you end up spending quite some money to purchase these greens nearly every week. The easier way around is growing these herbs yourself. Purchase either seeds or small plants and shift them into bigger pots at home. They are fast-growing plants that survive can every weather, and if you take good care of them, you might not have to spend money on purchasing herbs for the next decade. Think about it! Why stop at herbs? You can grow vegetables like potatoes, onions, chillies, and cucumber too! Besides, kitchen gardens are easy to maintain, and you can be assured of the fact that what you're eating is organically grown.
10. Paint your Roof/Building in Light Shades
Who thought that basic science could save you some bucks? Here's how! Heat tends to penetrate the walls of the house, especially if you have dark walls/roof, thus increasing the temperature of the house. To stop grilling in a hothouse, you're more likely to fire up the air conditioning and switch on all the fans. The solution is simple. If you're a homeowner, paint the roof and walls of your house white. Lighter shades naturally absorb less heat and keep your house cool. Painting the house might not seem like it's worth the investment now, but in the long run, you will end up using less electricity than before!
11. Sell your Rubbish for Cash
Ever clean your closet and end up with a pile of unwanted clothes? Most Indian households prefer to use old clothes as rags, but if those clothes are good enough to be reused, why not sell them? Various online and offline stores accept not just old clothes, but also shoes, school uniforms, plastic material and even old furniture for cash. Instead of throwing out what you think is waste, look for things that can be resold. Various local vendors give out cash for old plastic or glass bottles. Just like you can sell your newspapers, you can sell other recyclable material too!
It's true that hard earned money can vanish in the blink of an eye. This is exactly why we've come up with this list of easy, money-saving hacks that will help you save up a small fortune. Try these hacks and collect the money in a box – money that you'd otherwise spend. You'll see for yourself the amount you can save by doing things a little differently! Spend consciously!
Also Read:
Working Ideas to Save More Money
Savings Strategies You Should Never Follow
Effective Tips on Making Most from Your Money