11 Cool Ways to Soothe Your Bad Shoe Bite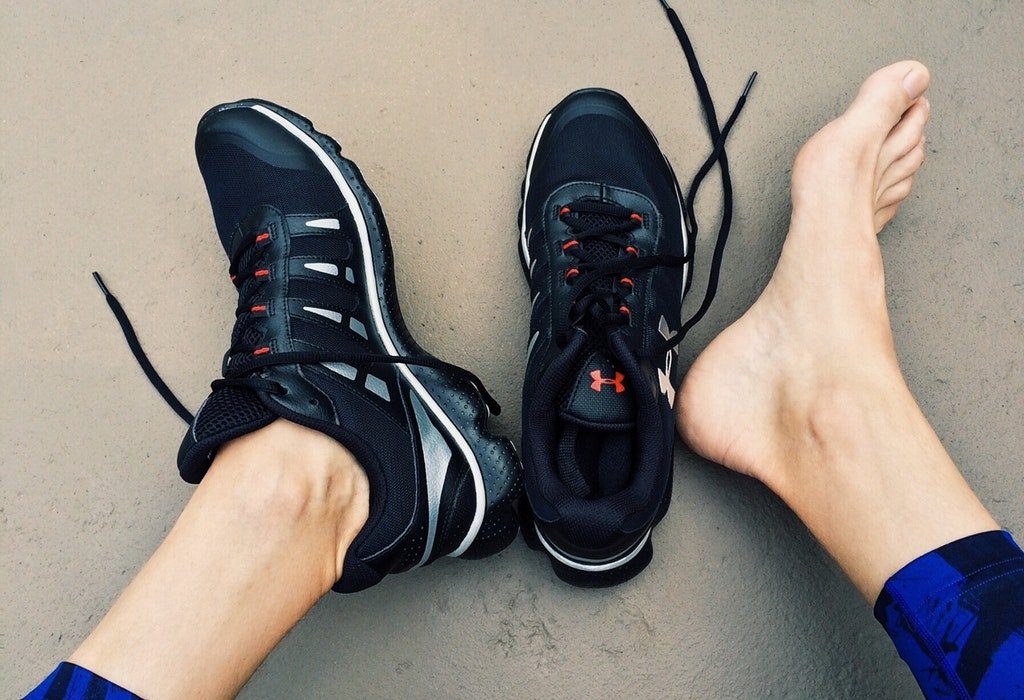 In this Article
You spend hours looking for a matching pair of footwear to go with your favourite outfits. But what if a pair gives you painful blisters? Well, the how to get rid of shoe bites question has some easy enough answers!
Most women choose style over comfort, when it comes to their appearance, whether it is about clothes or footwear. But in the moments of sanity, you decide that you won't indulge in frivolous spending. The very next day you lay your eyes on that gorgeous red pair of high heels and you simply can't get it off your mind…impulsively you buy it.
You wear it once to a party and when you come back home, you realise that you have got a shoe bite. Wonderful! Too much spent for nothing…well, the time to return that expensive pair of heels may have gone by now, but there are some inexpensive shoe bite remedies that might heel your sore feet and soul. The pain from shoe bites can be agonizing but home remedies always work.
11 Amazing Home Remedies for Shoe Bites
A pair of new tight-fitting shoes or an ill-fitting shoes rub against the skin at the back of your ankle. It can cause shoe bites and lead to blisters. If left untreated a shoe bite can peel off the skin of your feet. So, it's best to take preventive actions before it gets worse. Try these easily available shoe bite remedies and keep your feet happy!
1. Ice Cubes: The Instant Solution

Wrap some ice cubes in a clean cloth and place the cloth against the shoe bite for an instant relief. This home remedy is excellent for reducing swelling too, so don't shy away from wearing your favourite pair of heels again.
2. Toothpaste: It's Not Just for Cleaning Teeth

Do you know that toothpaste can do wonders for shoe bites? Squeeze out a little and apply it on the blisters. Let it stay for a while and clean it off with a damp cloth. Follow up with some petroleum jelly and notice how quickly it heals.
3. Healing Power of Aloe Vera

Another tip to cure shoe bite marks is to regularly apply aloe vera on the affected area. This miracle plant, known for promoting clearer skin, is soothing too. Being rich in anti-inflammatory and antimicrobial properties, regular application of its gel helps in quick healing.
4. Dab on Some Aspirin

Who knew this painkiller could treat scars and blisters caused by your lovely shoes? You don't have to swallow it, though; crush a tablet and make a paste with water. Apply it to the affected area and wash your feet once it dries.
5. Heal with Honey

Honey is known to treat several skin and hair problems. It's also your answer to how to get rid of shoe bites. Aside from reducing the pain, it's effective in treating shoe bite scars. Use raw and organic honey and add a few drops of sesame oil to it and apply it on the blisters.
6. Rice for your Feet

The sooner you figure out what a shoe bite is and how to treat it, the sooner you can wear your favourite footwear again. Try treating it with rice by grinding it into a thick paste and applying it on the spot. Wash it off after it dries, and moisturize with a good cream.
7. Neem and Turmeric–an Age-Old Solution
The combination of neem and turmeric is anti-inflammatory and antimicrobial, which is perfect for a shoe bite treatment. Make a paste of them by adding a little water. Rub it to the affected area and leave it on for some time. Then rinse off with warm water and your feet will thank you for taking care of them!
8. Pamper your Skin with Petroleum Jelly

Petroleum jelly is another effective shoe bite remedy. If a shoe bite is left untreated, it may harden the skin around the back of your ankle. Applying petroleum jelly softens the skin and also prevents that ugly shoe bite scar from deepening. Wash your feet, apply petroleum jelly on the shoe bite, and leave it overnight.
9. Almond and Olive Oil

We all are well-aware with the nourishing properties of olive oil. Olive oil is rich in vitamin E, which is known for its healing properties. And when olive oil is mixed with almond oil it can cure those excruciating blisters caused by a shoe bite. Apply the mixture of olive and almond oil on the affected area. Use this remedy twice a day for best results.
10. Lemon – Not Just for Lemonade

Lemon, known for its antiseptic properties, heals open wounds faster and prevents the scar. Lemon also provides relief from itching and prevents further infections. Moreover, lemon is an inexpensive natural shoe bite remedy. To treat shoe bite, squeeze a fresh lemon juice and apply it on the affected area using a cotton ball. Let it dry for some time and then wash with lukewarm water. For best results apply lemon juice twice a day for over a week.
11. Cure with Coconut Oil
If you are looking for an effective shoe bite treatment in your house, then stop scrounging, as it is right there in your vanity. Yes, it is coconut oil – don't we all use it? But coconut oil has much more benefits than just shining and strengthening your hair. Coconut oil has anti-inflammatory and moisturizing properties. Lauric acid, an active compound present in coconut oil can prevent blisters on heels caused by a shoe bite. Mix a few drops of coconut oil with 1 tablespoon of camphor and apply it on the affected area. This remedy helps alleviate pain, inflammation, and itching.
Shoe bites are extremely common and so are their remedies. What you need is some time and a little patience to soothe and heal your sore feet. A little care goes a long way and when dealt with quickly, you won't have to contend with an ugly scar. Pamper your feet, they deserve it!