11 Celebs Reveal Their Beauty Secrets for Clear and Glowing Skin!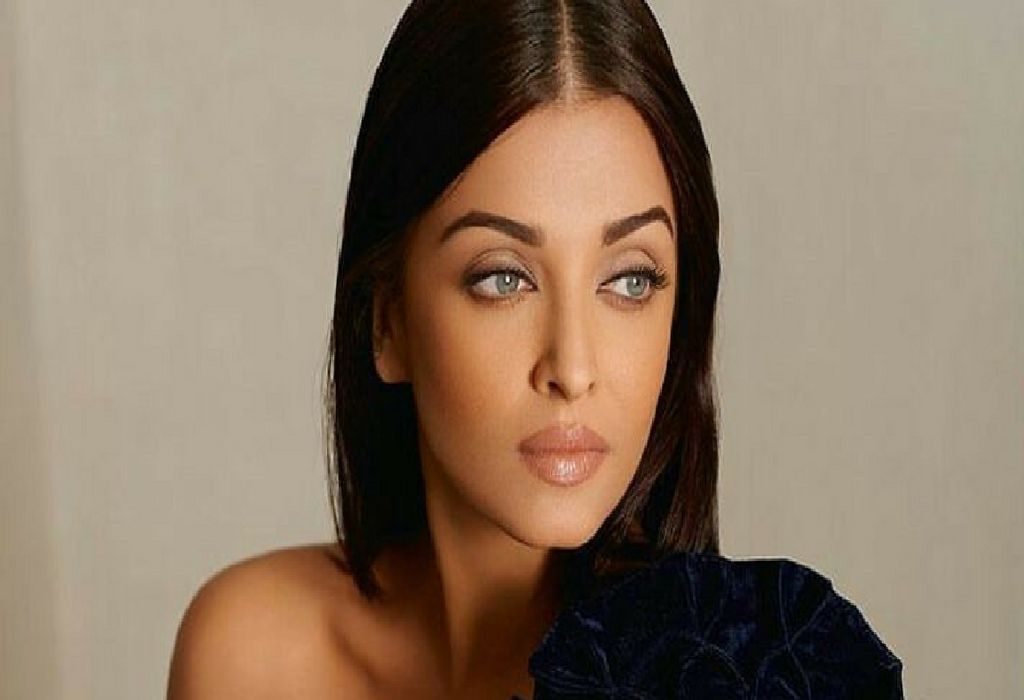 In this Article
Beautiful, blemish-free skin and long silky hair – sounds like a dream, no? We've always wanted that perfect complexion and hair but the daily stress of life doesn't let us reflect our inner glow. Try as you might, no number of expensive beauty products seem to help either. This is why we've brought you celebrity secrets for glowing skin and lustrous locks. No, you won't have to spend a fortune on this; they are very easy to start doing at home!
We all admire and covet the hair and complexion of our favourite celebrities. Glowing skin and gorgeous tresses — it all seems so perfect! But we also tend to think that these enviable looks come at a price – personalised care from makeup artists, high-end products, tons of money! Well, turns out, there are some ways to get that clear skin and awesome hair you have always wanted without emptying your pockets!
11 Celebrity Beauty Secrets Revealed!
Try out these daily beauty secrets revealed by your favourite celebs. They are quite easy to incorporate into your daily life, and the results will surely show. Thank us later!
1. Deepika Padukone – Never Skip Sunscreen
https://www.instagram.com/p/BUSWznkhg2x/?utm_source=ig_embed
The epitome of the modern, young Indian woman, this gorgeous actress and model flaunts blemish-free skin. Her secret is a simple but often overlooked little product – sunscreen! Deepika swears by sunscreen and doesn't step out of the house without applying moisturiser with SPF on her face and body.
We tend to think that sunscreen is meant only for those hot, sunny days. However, sunscreen is a must whenever you step out of the house – yes, even in winter! Skincare expert Samer Jaber of Washington Square Dermatology says that no matter how thick those winter clouds may seem, up to 80 percent of the sun's rays can still come through and harm your skin!
Bonus Tip: Deepika also gets a hot coconut oil hair massage regularly to keep her locks looking lustrous. Time to resume that good old champi, eh?
2. Sonakshi Sinha – Milk-Based Scrub
https://www.instagram.com/p/BdrfRFunLIw/?utm_source=ig_embed
This stunning actress relies on the goodness of milk for her face. She uses a face scrub prepared with milk, ground almonds and cloves. Sonakshi also adds a pinch of turmeric to this pack. This natural face pack is infused with skin-friendly ingredients and helps restore its natural glow.
3. Kim Kardashian – Sugar in Your Bodywash
https://www.instagram.com/p/BbXzVsjFKgS/?utm_source=ig_embed
This Kardashian sister is a multi-faceted personality. She juggles many different hats such as being an actress, socialite, model, entrepreneur and a TV personality. What's the secret to her great skin? She uses sugar in her body wash. Sounds weird? Well, when used regularly, this natural exfoliator helps get rid of blackheads and makes skin glow. The glycolic acid in sugar helps to moisturize skin and protect it from toxins.
How to do this: First, wash your skin with soap or your regular body wash. Then, apply sugar to the wet skin over your entire body. Massage it well in circular motion. Rinse off properly.
Watch: How to Make a DIY Sugar Scrub at Home

4. Jennifer Aniston – Petroleum Jelly for the Under-Eyes
https://www.instagram.com/p/Bd0jWXJllld/?utm_source=ig_embed
Every hairstyle Jennifer Aniston wore on 'F.R.I.E.N.D.S.' became an immediate trend! You'll hardly ever see her wearing a lot of make-up, and she prefers nude, natural-looking colours like shades of brown. The actress has a wonderful beauty secret for her lovely complexion: she uses petroleum jelly under her eyes every night to keep wrinkles and fine lines at bay. In the morning, she fills her sink with water and ice cubes and dips her face in it. This helps shrink the pores of the skin and also reduce puffiness around the eyes.
5. Aishwarya Rai – Natural Face Packs
Next on the list of celebrity secrets for glowing skin is Aishwarya Rai's routine. The actress is known for her beauty throughout the world and is an inspiration and a role model for many. Aishwarya uses a lot of natural products as part of her beauty regimen. Her favourites are cucumber for the skin and a mixture of gram flour and yoghurt for cleansing and moisturising. You can easily whip up these packs at home and see the results for yourself! Here are some more homemade packs for glowing skin that you can try.
6. Sonam Kapoor – Start The Day With a Cleansing Drink
https://www.instagram.com/p/BeCvRV0l46I/?utm_source=ig_embed
Sonam Kapoor is known for her impeccable sense of style. She's a trendsetter and shows off her fashion sense with a trim figure. Her secret is – start your day with a glass of warm water with honey and lemon juice. This mixture aids digestion and metabolism and also helps bring a glow to your face. You can also sip coconut water, buttermilk, and cucumber juice during the day.
Watch: 4 Cleansing Water Recipes for Clear Skin & Weight Loss!

https://youtu.be/RwL391VLihU
7. Kareena Kapoor – Natural Hair Oil
https://www.instagram.com/p/Bcm2VBGngyE/?utm_source=ig_embed
How many times have we just been mesmerized by this beautiful lady's hair? Kareena has really lustrous hair, and now we know the secret behind it – natural hair oil! This diva doesn't use market-based oils. Instead, she massages her hair using almond oil, castor oil or olive oil. These oils are very nourishing for the hair and scalp and also free of any artificial agents that can prove to be damaging.
8. Katrina Kaif – Mineral Face Pack
https://www.instagram.com/p/BdZsmjNApoK/?utm_source=ig_embed
Kat has such angelic skin that no one can help but be hypnotised by her beauty! To keep her complexion clean, she relies on a mineral clay face pack. This face pack is super effective in removing excess oil and preventing pimples and blemishes.
Bonus Tip: Katrina also has some food secrets for her gorgeous skin. She has a regular intake of boiled veggies, wheatgrass powder and green tea.
9. Anushka Sharma – Rose and Neem Before Bed
https://www.instagram.com/p/BbydNxOAFYO/?utm_source=ig_embed
Anushka Sharma has a well-toned body, a beautiful complexion and lovely, lustrous hair. Her beauty secret is something that many of us overlook in our busy lives – removing makeup properly! Your skin demands make-up-removal before bedtime or else it tends to become patchy and pigmented over time. Anushka uses a creamy cleanser to wash her face and rose water and neem packs to detoxify skin.
10. Emma Stone – Grapeseed Oil
https://www.instagram.com/p/BRBnIv5hVjx/?utm_source=ig_embed
The popular actress from 'La La Land' has seemingly always had terrific skin. But did you know that she actually has super sensitive skin? She revealed the one secret that keeps her complexion clear – grapeseed oil! She uses grapeseed oil to moisturise her sin instead of using any market-brought moisturiser. This oil is rich in vitamin E, antioxidants and linoleic acid, all of which your skin loves.
11. Diya Mirza – Use Conditioner Correctly
https://www.instagram.com/p/BdjziI-HEAQ/?utm_source=ig_embed
Who can help but be envious of this lady's beautiful tresses? Diya says that the secret to her beautiful hair is using conditioner correctly and according to the weather. A common mistake many women make is to use conditioner liberally throughout the year, assuming it will bring softness to the hair. But the right approach is to use a moisture-intensive conditioner or hair butter in cold weather and cut down on conditioner in hot weather. Diya suggests that you use hair butter twice a week, leave it in for two minutes and then rinse.
Simple, right? You don't need to buy expensive cosmetic products to get glowing complexion and healthy hair. These celebrity natural beauty secrets are simple, inexpensive and time-honoured. Get started and look as good as your favourite celebrity today!