100 Special First Birthday Wishes, Quotes, and Messages for Baby Girls and Boys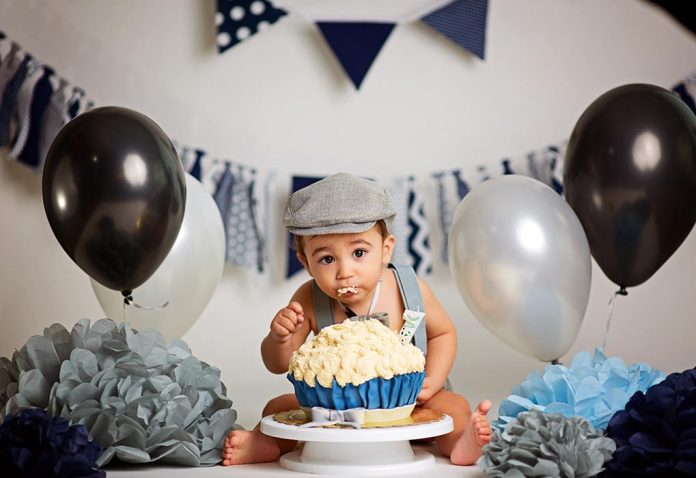 Birthdays are highlights for everyone, no matter what the age. Even if the child is just a year old, the birthday still means so much to his parents and all those who know the baby. The first birthday signifies a year since the baby started to light up the lives of all those around him/her, and the parents will no doubt be thinking that the child has grown up extremely quickly in front of their own eyes.
No matter whether you are the parent, an uncle or an aunt, or simply a guest at the birthday party, you must have a wish ready for the precious child. The baby may be too young to understand what you have to say, but that doesn't really matter. Take a look at a few wishes for both, birthday boys and girls, which have been separated according to your relation to the baby.
You can always make these wishes out personally to the parents, or put them out in banners if you yourself are the parent of the child. Here are some great heart-melting birthday wishes for your baby.
Birthday Wishes for a Baby Girl
Some of the best first birthday wishes for a baby girl are given below.
For a Daughter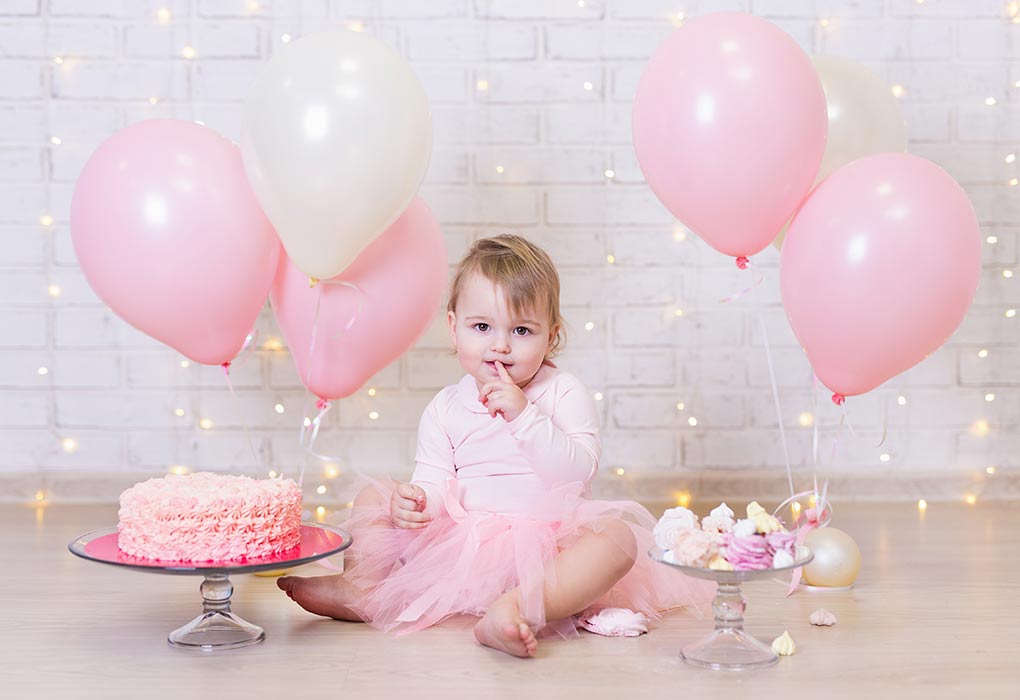 Unwrapping gifts, blowing out candles, and having fun; there is so much work for my precious baby girl – and you are only one!
I hope you grow up to be smart, wise and tough – however, know that you will always be a little baby to me!
You are no doubt the best thing that has ever happened to me and the best daughter anyone could ever hope for.
You are my little cutie pie. Without seeing you every single day, I would die. So, Happy Birthday to the most adorable daughter in the world!
Don't take a nap while your birthday is going on, or the most important birthday in the life of my daughter will be gone! Happy birthday to you!
You are my special girl, so you really deserve such a special day! I hope that we are giving that to our awesome daughter!
Our first year with you has been the most special one of our lives, so thank you, precious daughter, for making us love you even more with every day.
Well, little princess, your reign over the kingdom of our hearts has reached a full year!
My baby girl, we could never give you a gift as amazing as the one you have been giving us for a year.
You are too young to remember the flavour of the cake we have made you, but we know that you will remember the love and the heart we have put into making this birthday great for you, princess.
You have graced our lives for over a year now, so thank you for all the love that you have given to us, princess!
No gift can come close to what you, our little princess, has been giving us every day, for the past 365 days. Every day with you is a priceless present for us.
Happy birthday to the sweetest one-year-old girl that we have known!
Enjoy your special day, princess, for you deserve to have a lifetime of happiness.
Watching our princess grow like this has been the best sight of our lives! Happy birthday, my baby girl.
For a Niece
Roses are red, violets are blue; today you are one, next year you'll be two! Happy birthday, baby!
Your first year has gone away so quickly, baby! Please don't grow up so fast!
Happy birthday my sugar plum! You are the best niece that any uncle could ask for!
May every day be special like this one is, to my beautiful baby niece!
We pray that your life continues to be a blessing like this, and your parents continue to be a blessing to you! Happy birthday, little one!
Happy birthday, baby girl! May all the years ahead of you give you as much happiness as the happiness that you have brought into our lives in the past year!
The warmest birthday wishes to my cute little niece! May you remain this carefree and happy all throughout your life!
No matter what twists and turns life throws at me, your innocent smile always wipes off the frowns from my face! Happy birthday, baby!
My little baby darling, may every year of your life be as happy-go-lucky as the past one year!
A special baby like you deserves nothing but love and happiness, and may your life always be this fulfilling!
You may be small in size and light in weight, but your presence has definitely made a mark on my heart, little niece!
A cute little baby girl like you is a rarity, so may this birthday be one to remember for the sweetest little niece I can ever think of!
I wish my pretty little niece happiness from everything you do in life, and may your life be filled with blessings! Happy birthday, baby girl!
Your smiles are more beautiful than the colourful corals of the Pacific Ocean. You are no less than an angel. Happy birthday, sweet girl! You are as magnificent as the sun. You naturally attract people with your rays of cuteness. Celebrate your birthday with joy and happiness!
Happy birthday, dear little niece! Put on your glitziest dress and your shiniest shoes, for you deserve to be treated like nothing but royalty, not just on this day, but on every day for the rest of your long life.
From a Guest
I hope for a safe, fun, and special birthday to you, baby girl! May you get everything you wish for in life, and everything you deserve!
You are the most precious gift that anyone could have given to your parents. Here's to a wonderful little baby girl on her extremely special day!
Even though you are sweeter than sugar, there is nothing like too much of you! You make everyone around you so much happier. Here's an extra sweet wish to you!
Enjoy your amazing holiday, for you will have to deal with academics, homework and chores real soon! Happy birthday to you!
To the most lovable and amazing baby girl, happy birthday to you! You continue to make everyone around you so proud!
Sending this birthday message to the cute little lady who has given everyone all the joy since she came into our lives! You are, no doubt, an angel!
Nothing but hugs, kisses and blessings to the cutest little baby that could ever be born! Happy birthday to you, my sweet girl!
I want to be the pioneer in giving your special wishes for your birthday every year, so happy birthday to the sweetest girl in the world!
The warmest wishes for a baby girl on her very special day. From now on, I hope to see you as you grow up day by day!
A cute little baby girl like you is a gift on earth! Your sweetness brings everyone around you joy and smiles! Happy birthday, little angel.
I'm pretty sure that you will grow up to be a wise, beautiful person just like your parents are. Happy birthday to you, sweet baby girl!
Your parents are true superheroes for taking care of such a cute baby girl. All the sleepless nights are worth it, for a cute baby girl like you! Have a wonderful birthday, sweetheart!
No matter if you are asleep or awake, your irresistible charm is always appealing to anyone. Always keep smiling like this, and have a great birthday, baby girl!
As you open your first chapter in the world, happy birthday to the sweetest child I have known!
You are a wonderful reminder to anyone that the world is filled with innocent and beauty all around. Happy birthday to you, little princess!
Birthday Wishes for a Baby Boy
Here are some amazing first birthday wishes for a baby boy:
For a Son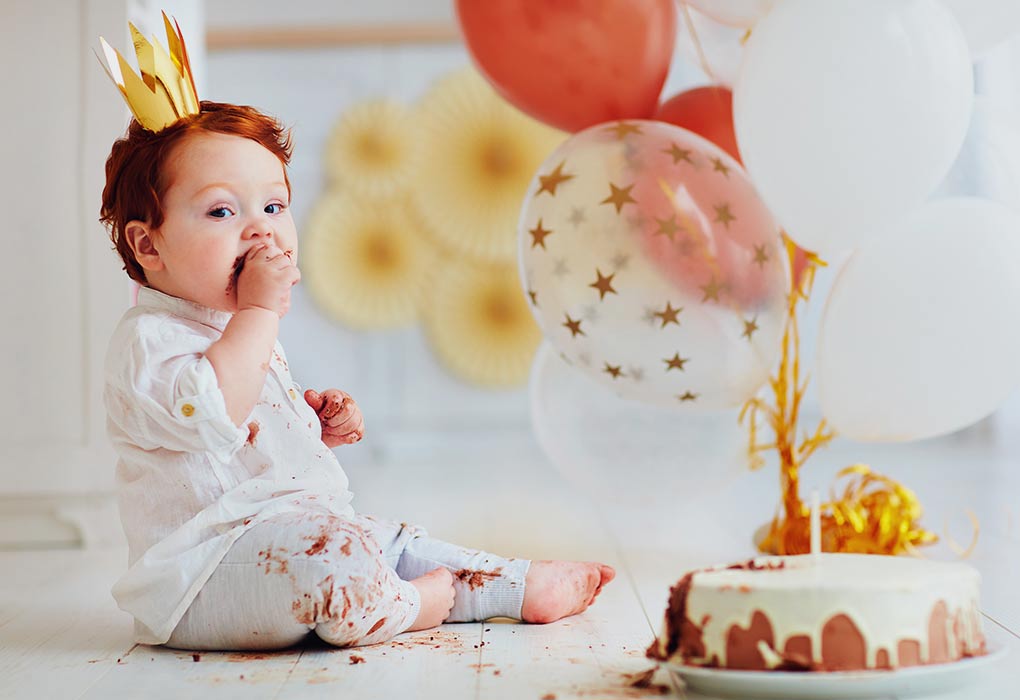 There's a very special day waiting around the corner. Happy birthday to the little cutie!
May your birthday be joyful, bright and fun from the moment it starts till the second it's done!
You may be a toddler and you really may not care, but we promise to celebrate your birthday with pomp and flair! Happy first birthday!
My son, you are turning one and it is such a special moment. You might not remember today, but we will! So happy birthday!
Have an awesome day today, you may not remember it, but we all will remember how special it is – the first of many to come!
You are an amazing baby and deserve all the best things in your life, so enjoy your first special day my special prince!
It is your first birthday today, little boy! We wish you a very special birthday and thank you for bringing so much joy to our lives.
This is a very special day, and you are one today! You may not know it yet, but you are loved by all! Happy birthday!
You are going to be a big boy soon, and we look forward to being able to see you grow up! Happy birthday, my child.
We have the best son in the world, and we all love you very much. Enjoy your day today! Happy birthday!
Hey kiddo, we wish you a great day and hope you receive some amazing presents today!
Have a rocking day, and enjoy your cake and ice-cream, my beautiful boy!
Are you ready to turn one? Ready or not, you are now one! All the best to you, my sweet little child.
We wish you many great wishes on this beautiful first birthday, and I wish you nothing but happiness in your life throughout! Happy birthday, my prince!
My son, today is your big day and I hope that you love your first birthday party that we are having today!
For a Nephew
May your first year with us be the first of many, many more to come! I know that you will fill us with as much happiness as you have, always, so happy birthday!
We can't believe that you are one already! Have a joyful day like you always do, and may you always be successful in life!
Your birthday is not a miracle, but what you will make out of your life when you grow up sure will be – Happy 1st birthday!
No matter how much icing is there on your birthday cake, it surely cannot be as sweet as you are. Happy birthday, my little prince!
You are definitely the most amazing little thing that I have ever seen – I love you, and happy first birthday to you!
I'm so excited as your uncle to watch you try out your birthday cake for the first time – happy birthday to you!
Happy first birthday! I know you are too young to remember all this, but I really want you to know how loved you are by everyone here.
You used to have really, really tiny fingers, but you have always had a gigantic heart. Thank you so much for opening it for me. Happy birthday, prince!
I will never forget where I was a year ago when I heard the wonderful news of your arrival into this world – time flies so quickly! I am so happy to be sharing this day here with you.
I can't believe how tall you are already! You are growing up way to fast, boy. Happy birthday to my little prince!
I know you may not know how important this day is just yet, but trust me, one day you will understand just how much you mean to me, kid.
Hope that you have an awesome first birthday! Not that you need any more sugar since you are the sweetest thing I have ever seen.
I did not think that you could get any cuter, but I was wrong, seeing you enjoy your cake! You just might be the cutest thing in the entire world – Happy birthday!
Twelve months ago I became a proud uncle to one of the cutest babies ever! Please, don't grow too fast, and always remember to smile!
My little miracle, you have become one year old today! I hope you stay this childishly naïve and sincere all throughout your life. Happy birthday!
From a Guest
Your life is now a fairy tale, so don't grow up too fast and let it end! Happy birthday to you, sweet baby!
You sleep carefree and do not even know that your name and face is forever imprinted in our hearts. You are our wonderful and precious child – happy birthday!
Dear baby, your life will be full of losses and findings, but I hope you never lose the smile on your face or the kindness in your heart throughout! Happy first birthday!
Happy birthday to an adorable one-year-old! You are a perfect family because you are the cutest baby, and your parents are the kindest ones too.
To hold you in my arms and to see your stunning smile is the best thing that has ever happened to me! You are truly one in a million – happy birthday!
You've committed the perfect crime – you have stolen all our hearts and nobody wants it back! Happy first birthday, you cute little thief!
Let your life be as beautiful as this birthday cake is – bright, sweet and unusual! Happy first birthday, you cute baby!
Cuddle-coo, sweetie-shoo, pretty-poo – I wish a happy first birthday to you. I just can't get over how cute you are!
In only twelve more years you will become a rebellious teenager who will not be given hugs and kisses – until then, let me just cuddle you to my heart's content! Happy birthday to you!
We can't believe that you are already a year old! Have a joyful day always – bless you!
Happy first birthday to the best boy ever. You are loved by all those around you and are definitely going to have an awesome life in store.
Wishing you nothing but happiness on your big day today. You only turn one once, so have an amazing day! Happy birthday!
You may only be turning one, but you have already made a huge impact on the world around you. Have a great first birthday!
Dear birthday boy, when you came into this world, you made everyone around you happier. We all now gratefully look forward to another year of joy as we learn to see you grow – happy birthday to you!
You are the cutest baby in town and you look adorable even when you frown! Happy birthday to you, my man!
Funny First Birthday Wishes and Quotes
Here are some funny birthday wishes for daughters and sons!
Your first birthday is extremely special because you can have your cake with your hands, feet or face! Happy birthday!
You can make anyone dance on your fingers, with your dirty nappies and your constant squeals! Happy birthday!
Today, we want to mark our first happy year with you by stuffing our faces in front of you! Happy birthday!
Have a 'wonderful' first birthday, full of wonder!
Let us toast to more years of sleepless nights and boundless happiness!
Let's party until the last slice of cake is eaten! Happy birthday, baby!
Turning one means that you will never have to say sorry! Keep melting hearts with your cute crying!
Hoping you shake, rattle and roll every second of your birthday!
Unwrapping gifts, blowing candles, playing games and having fun – there is so much to do on your first birthday!
Don't take a nap on your birthday, or you will miss out on so much fun! Happy first birthday!
Where Can You Insert Birthday Wishes?
Since children can't understand birthday wishes on their first birthday, people often don't add any wishes when they wish them 'happy birthday.' However, there are a few ways you can incorporate birthday wishes, so they can be stored as mementos for the child to read when he/she is old enough to read.
1. Greeting Card
A colourful greeting card with a heartfelt birthday wish for the child can be stored in a bunch, for the child to read later on. You can even include incidents or photos and make the card interesting and fun.
2. Gift Note
You can pick out a cute gift note to stick on the gift you give the birthday boy or girl. The parents can remove and store the note carefully, before opening the present. They can even add what the gift was, behind the card.
3. Collage
You, along with a few family members or friends can make a collage with all your birthday wishes to the child. To make it more creative, you can add some pictures and stories, for the child to see he/she grows up.
These birthday quotes for a baby can be tweaked as you wish, so make someone's day with ease!
Also Read:
Cake Ideas for Your Baby's First Birthday
Unique and Creative First Birthday Party Ideas
Amazing Return Gifts For Your Baby's First Birthday
Birthday Gift Ideas for a 1-Year-Old Baby Boy and Girl