10 Ways Men Can Support Gender Equality at Work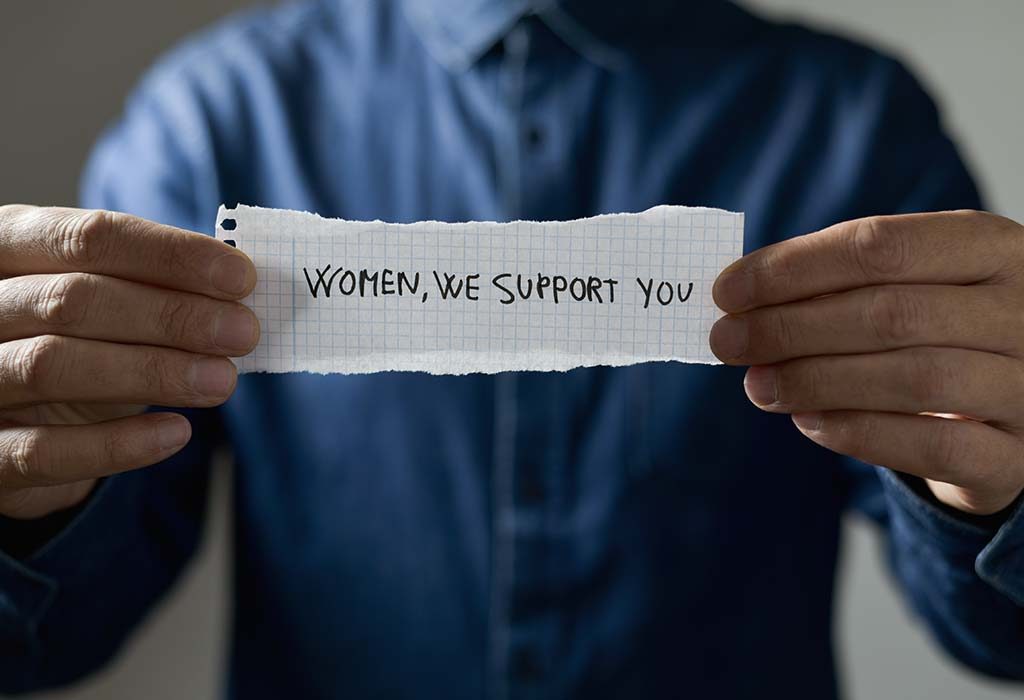 Today, we have progressed so much in the fields of health, education, science, and technology. Yet, there are some areas where we lack – areas like gender equality. Gender equality is an inevitable foundation of a powerful, affluent, and peaceful world. Some studies prove that today, even in 21st century, 1 out of 5 women between the age group of 15-49 experience physical or sexual violence by their co-partner, either in personal relationships or at the workplace. In addition, it is hard to believe that there are currently 49 countries which have no laws to protect women against any violence.
What is Gender Equality?
When both men and women are free to develop their own personal abilities and make choices regardless of the limitations set by stereotypes, gender equality is achieved. It entails the general idea that all human beings, both men and women, are free to enjoy the same rights and opportunities across any sector of society. From economic participation, decision-making to the aspirations and needs of people from different behaviours, everything should be equally favoured and valued.
Tips for Men Who Want to Support Gender Equality at Work
People working together in offices can be really competitive. They often face back-biting situations in this rat-race, where no one seems to be bothered about the other. However, when it comes to a healthy working environment, it is worthwhile only when we play fair towards gender equality and embrace it. Your beliefs might be in favour of gender equality, but in case your office is not entirely supportive, then here is a nifty, ten-step guide for you and your colleagues to follow and do your bit for gender equality.
1. Listen to Women, Don't Interrupt
It's not just about hearing the words being spoken for the sake of it. Listening truly refers to absorbing the sub-text and waiting to identify your cue to join in the conversation if required. Give women a chance to express their opinions as well. In any case, it is unpolite to interrupt someone when they are speaking – man or woman.
2. Avoid Giving Special Treatment to Women
Don't offer special treatment to your female colleagues. Even though it may seem like a kind gesture, it unintentionally sends across the message that women are too weak to help themselves. Also, giving women special treatment portrays that you are undermining their capability and credibility.
3. Understand the Flexibilities Offered to Working Mothers
The flexibility offered to working mothers might bother you, especially their flexible working hours. If a woman walks in late for work, then instead of judging her right away, step in her shoes and consider the fact that she is a mother of two children and has other tasks to complete before getting to work. Give some thought to her situation where she's juggling between both, work and childcare. Simply trying to understand the grass-roots of day-to-day practicalities is a huge step towards gender equality.
4. Consider Women as Leaders
Stop judging women on the basis of their physical appearance and go beyond that to actually know their skills and talents. If you have women leaders or managers, trust that they can be your mentors just as good as men. Judging their opinions just because they are women does not seem practical in today's world!
5. Give Her the Credit She Deserves
Back up your female colleagues when you feel that their point is being undermined. Support their views if they seem to make sense to you. When men support women and vice versa, growth happens not just at an individual level, but also at a corporate level.

6. Don't Hesitate to Offer Help
If you see your co-worker struggling with her work and has too much on her plate, then be kind enough to offer help. Be it a man or a woman, in order to grow together as a company, it is essential to help each other wherever possible. Politely offering to help women with their tasks will take them one step closer to accomplishing their goals.
7. Identify Harassment and Try to Stop It Immediately
1 in 5 women deal with harassment at work. Although it is the duty of the management to step in early to both pinpoint and stop such cases, unfortunately, many companies lag behind. So, no matter how big or small your company is, you can immediately stamp it out and ensure that such cases do not happen again.
8. Lead by Example
The more you talk to the world about gender equality, the more aware the society will be. You can also start a committee to make sure that both men and women are fairly represented in your organisation. Whenever you come across a situation where your colleague, male or female, is on the receiving end of unfair behaviour/treatment, speak about it. You never know; there are many who want to speak about it but hold back because of fear.
9. Focus on Recruitment and Hiring
If you are into the recruiting or hiring process of your company, then focus on building a diverse workforce. A diverse workforce contributes to the company's future growth in unimaginable ways. This will benefit the company as well as the employees because a variety of genius minds will be investing in the growth of the company.
10. Include Her in Social Events and Team Meetings
Most male managers are afraid to be alone with their female colleagues, because of the fear of being falsely accused of sexual harassment. However, let this fear not lead you to believe that isolating women in the workplace is the only way out. So, try not to shrink options for advancement in their career by preventing them from having solitary meetings with male leaders. Instead, give them equal opportunities to establish a good success rate for your company.
Worldwide Campaigns for Gender Equality
When the world is screaming that women should or shouldn't have rights, few global brands burned up this issue to another height by supporting feminism. Give a read to a few popular campaigns celebrated worldwide that have thrived one and all through their powerful content on social media.
1. Bodies Rights = Power
#bodiesrightspower is a powerful campaign that spotlights five Global Fund for Women guarantee partners throughout the world – Uruguay, Palestine, Liberia, Nepal, and Brazil to address various issues of gender equality and rights.
2. He For She
This campaign was initiated by UN for the advancement of gender equality. Its main aim is to motivate all genders to become an active part of the change and report necessary actions against all stereotypes.
3. UN Women in Dubai
#Autocomplete Truth- a campaign launched by UN Women in Dubai to uncover some of the outrageous auto-complete phrases like women shouldn't have rights, women shouldn't vote, women shouldn't work, etc. when searched on search engines.
4. Always #LikeAGirl
This campaign was conducted to shower lights on the social issues faced by girls today as they make a transition to young women. ALWAYS strives to ensure that girls everywhere embrace failure as fuel and build their confidence by keeping going ahead.
5. BBC #100Women
This social experiment was started to target female audiences by sharing some inspirational stories about women empowerment around the globe. The message was translated into eight different languages to circulate it globally.
6. I Will What I Want
Under Armour celebrated a campaign to reinforce faith and confidence in women and to feed in the fact that she does not need anyone's permission, advice or confirmation to do or be what she wants.
Hope all the above-mentioned ways have vaporised all the misconceptions about gender equality. That is, instead of throwing sole focus on women, both men and women together can bring a positive change in the society. In addition, you can involve yourself in gender-focused employee resource groups (ERG's) conducted in your organisation, or else initiate the same if your organisation doesn't have any.
Also Read:
Reasons for Showing Gratitude At Workplace Is Helpful
Tips for Boosting Your Confidence at Workplace
Effective Tips for Making Impression on First Day at Job