10 Tips for Organising your Kitchen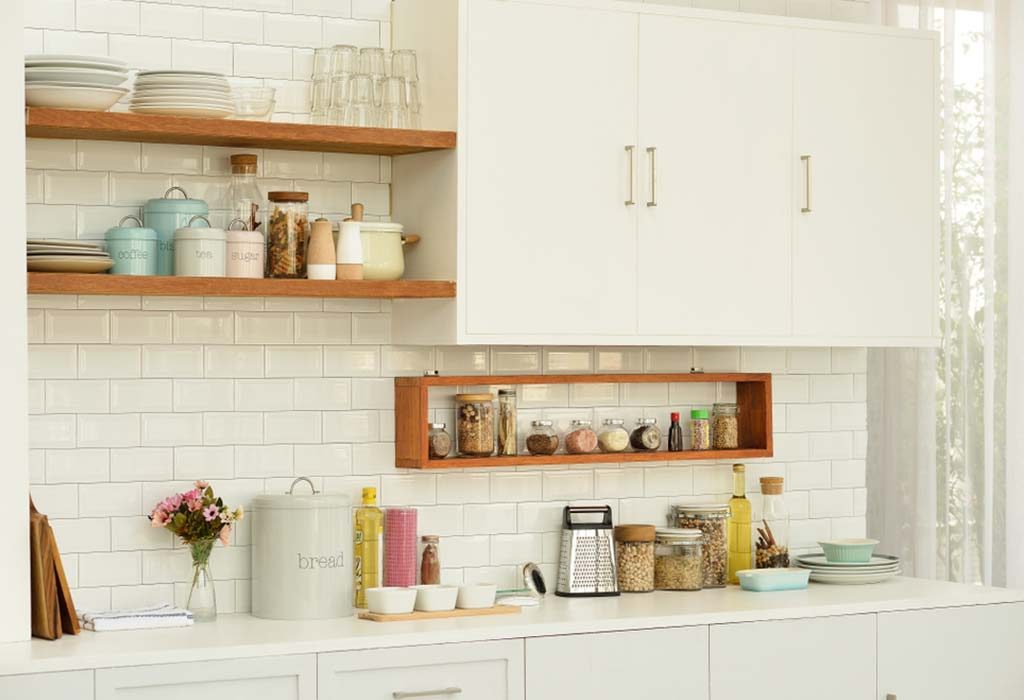 In this Article
Learn how to organise kitchen cupboards and drawers with these easy organising tips. Organise your kitchen cabinets and drawers in a better and sophisticated way, so that you know where to find anything in your kitchen. Make working in the kitchen easy and joyful with an organised kitchen.
As a woman, there is no denying that you spend a major part of your day in the kitchen cooking healthy delicious meals for your family and loved ones. Precisely, organising a kitchen smartly can do wonders for you by reducing the time you spend fishing for ingredients and matching pots with their lids. Make your time in the kitchen a happy fuss-free one by reading our tips on how to organise a kitchen. These ideas will go a long way in making your life simple and the kitchen will be your favourite spot in the house.
How to Keep Your Kitchen Orderly- Tips and Ideas
1. Empty all Cabinets and Cupboards
Take out all the things from your cabinet and segregate them as the ones you need and the ones you do not. Throw away or donate the things that you do not need. There is no point in keeping those soiled cupcake moulds and those two chipped glasses if you know in your heart you wouldn't ever be using them. Such kitchen organising ideas are essential to be incorporated.
2. Grouping Similar Items
You can group things according to your convenience. Group all spices together, cooking utensils that you often use can go into one group, while things like cocktail glasses and glassware should be stacked separately. You need to know well how to organise kitchen cupboards and drawers, so your things are kept neatly and in some order.
3. Organising the Cabinets
Store all the cooking and baking items and cooking utensils in a cabinet near the cooking area for quick access. Store glassware at a place that is not easily accessible by kids. Assign an area for tea, coffee, sugar, teacups and sugar mugs as this would help anyone to easily find all the things required to make these beverages.
4. Clear or Labelled Containers
Organising kitchen pantry in clear containers would make it easy to tell what is stored in which container. Label containers that are opaque. Put together sachets and packets and place them in a container, so that they can be found at one place.
5. Pots and Lids go Together
Always make sure that you store all the cooking pots and utensils with their lids on, so that you do not have to rush around looking for the lid at the most inopportune times. It would be a good idea to get rid of containers whose lid is broken or misplaced. This kitchen organising tip helps you steer clear of any last-minute hassle.
6. Use Spaces Wisely
Make optimal use of space in the kitchen by using spoon and cup racks or by placing hooks under the kitchen cabinets for holding items. You can also use wall racks to store your cooking utensils as this would give you more cabinet space. This will further help in giving your kitchen an uncluttered look.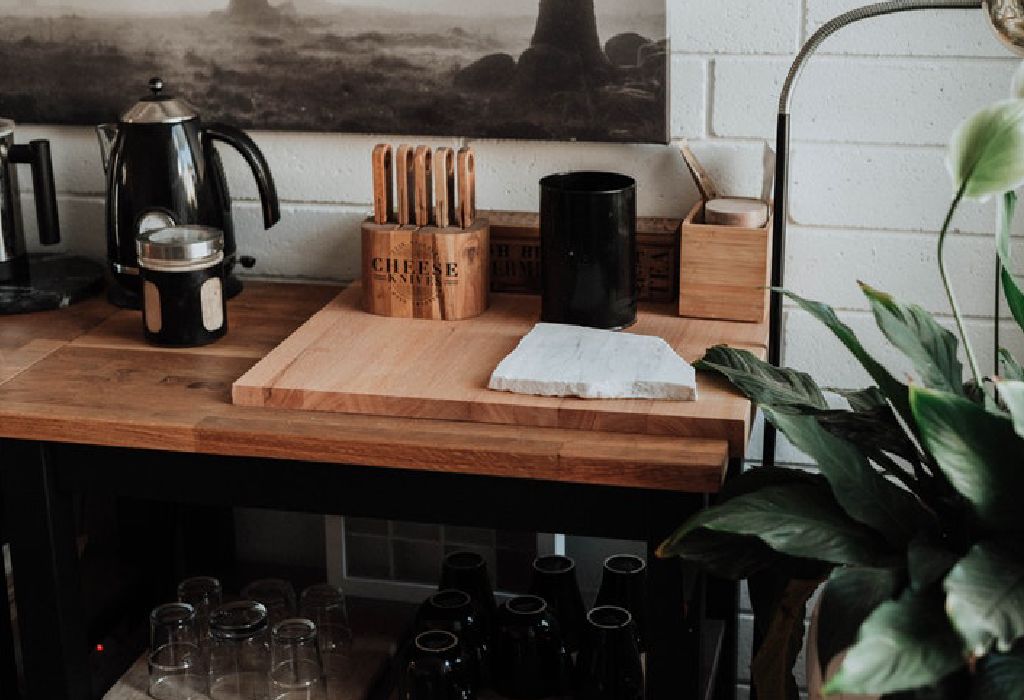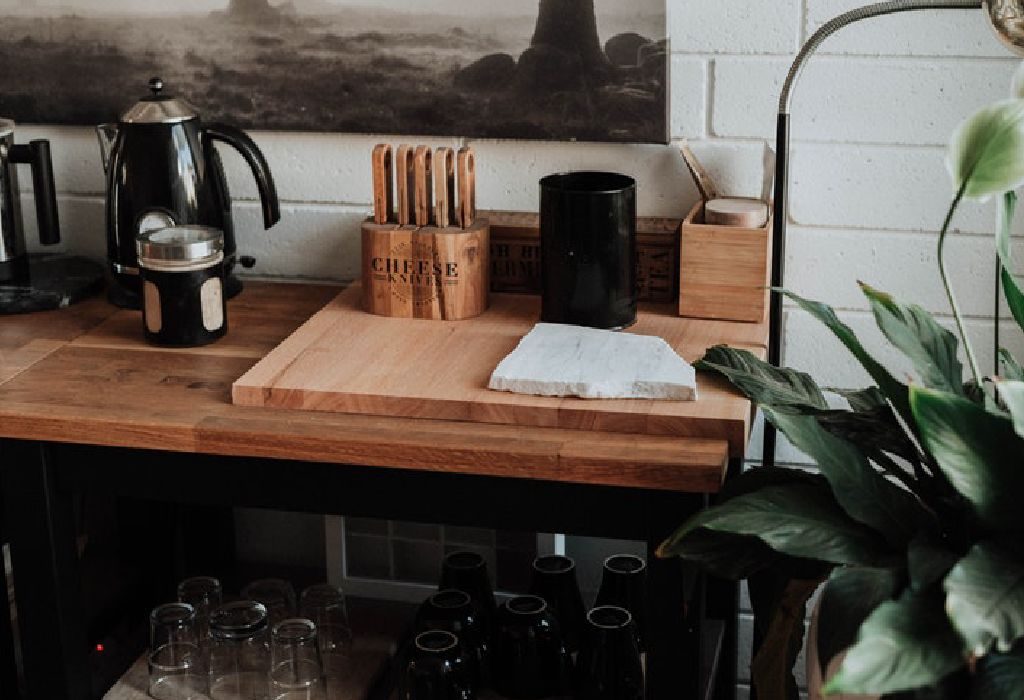 7. Rotating Trays
Rotating trays are the best ways to store things in refrigerators, which could otherwise go unnoticed. You can also use these to hold basic spices and oil.
8. Using Drawer Dividers
Making use of drawer dividers help you in using the drawer spaces optimally. By using these dividers, you can make space for small miscellaneous things in your drawers, which you may otherwise forget about.
9. Sorting Papers
Make sure to sort all the home delivery menus, bills, and other papers into a separate cardboard box. Place this box neatly in one corner of the kitchen, preferably next to where the phone is. Don't forget to put a pen/pencil next to the box.
10. Cleaning the Refrigerator
Clean your refrigerator once a week to clear out leftovers and food items that might have been lying there for long and cannot be consumed anymore. This purging activity will not just make your refrigerator light, but will also make you want to stack on fresh things.
Now, that you have the solution on how to organise kitchen cabinets, pantry, and other important areas of your kitchen, get set and make your kitchen a smart one. Mealtimes would become happier and fulfilling when you cook yummy food for your family in a much-relaxed way.