10 Style Lessons to Learn from Bollywood's Fashion Icon – Sonam Kapoor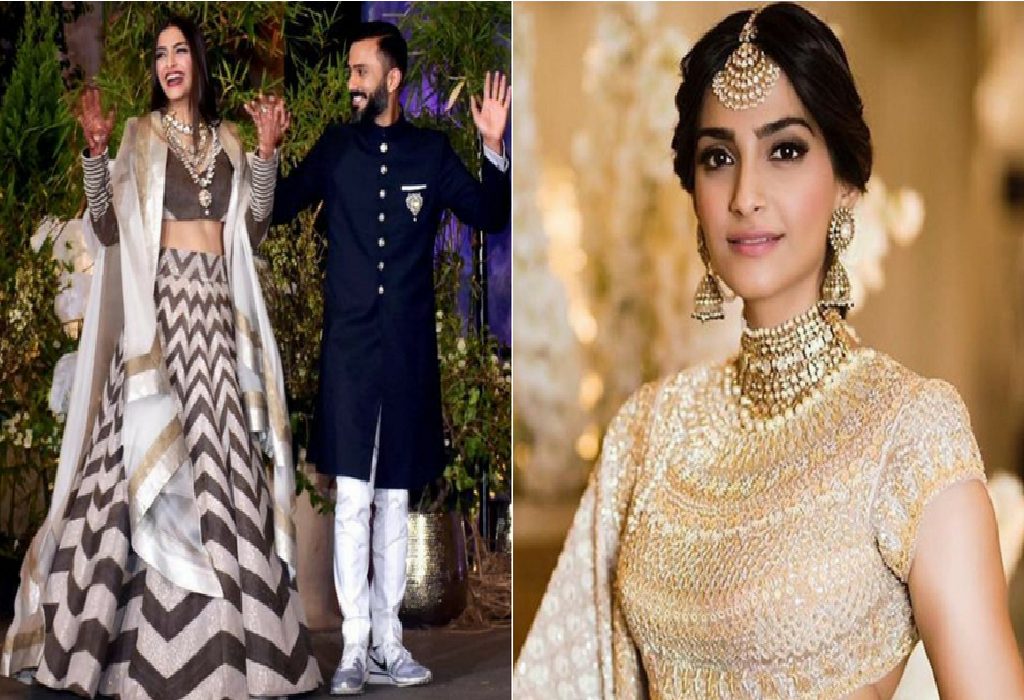 In this Article
In the Indian film industry, where everyone seems to look stunning, making a mark isn't easy. Designer wear and tons of money may fail – or worse, get panned by the fashion police! If you're looking to stand out from the crowd, why not study Sonam Kapoor's style? She has stayed bold and beautiful throughout, never scared to experiment.
If you're shaking your head about how Sonam Kapoor's fashion style is too expensive, or worried that a style change may not suit you, don't! No, you don't need a fortune and even celebs make massive wardrobe fails. Go on and be fearless; put to work some easy peasy secrets and take time out to look dazzling – you know you deserve to.
Totally Unique Sonam Kapoor Style Tips
1. Lady So Bright
Do you have lots of monochromes, greys and whites in your wardrobe? Well, these shades may be subtle and even classy but too many of them can pull down your style. Try to introduce some "Khoobsoorat" blues, reds, pinks and yellows in your wardrobe. So what if you're a mommy? That's all the more reason to look bright and energetic!
2. Be The Indian Diva
If you prefer wearing Indian clothes, don't for a minute think this is boring. Sarees, salwar suits and long skirts can be super attractive when accessorized with bling jhumkas, a statement clutch, a neat hairstyle, and of course, a radiant smile! Remember Sonam as the gentle Biro in 'Bhaag Milkha Bhaag' or the cool girl next door in 'Delhi 6'? Exactly what we mean.
3. Hoard Statement Pieces
Large neck-pieces, brooches, sequined purses and cocktail rings – they can come well within your accessories budget but look downright stunning. Why not splurge on some 'Aisha' style accessories to funk up your wardrobe? You can wear them as a solitary piece of jewellery to office parties or any function at your child's school.
4. Try Out Bold New Looks
One thing you should never do is stop experimenting. Change your look every now and then with little, inexpensive things like a new hairstyle, a different way of tying your sari or pairing your usual jeans with a kurti instead of a shirt. From 'Saawariya' to 'Bewakoofiyan' to 'Dolly Ki Doli', different styles are sure to be refreshing for you too!
5. Eyes That Mesmerize
What is your usual makeup routine? If you're mommy to a little one, chances are you comb your hair, dab on some perfume and lip gloss and say bingo. Well, just add another teeny weeny detail – put on some eye makeup. You don't need to be too elaborate; apply kajal and a liner for a regular day and some eyeshadow for a glamorous evening. Dramatic eyes elevate any look from plain to wow – just like Sonam's eye detailing steals the show at many of her public appearances.
6. Corporate Chic
Office culture is changing quite a bit – more and more corporate offices are embracing the 'casual dressing' culture – which means you can now up your office-dressing game! Put a new spin on the conventional pantsuit with some smart culottes and a tailored blazer. Keeping it playful and comfortable, yet not compromising on power-dressing!
7. Go Modern with Classics
The ever-classic black-and-white combination can be worked in many ways and does not have to be boring at all. It's all in the details – whether it's a dramatic flare in the sleeves, statement accessories, or a pair of killer heels that can turn the outfit up a notch!
8. Brunch in Style
Catching up on much-needed sleep and pampering yourself to a brunch later in the morning? Go the extra mile and dress up for those #SundayBrunch Instagram selfies. Mix and match prints and styles; weekends are for recharging your batteries and plenty of experiments as well!
9. Airport Looks
Flight travel calls for ultimate comfort – and nowadays, ultimate style too! Free-flowing clothes to allow breathability for the long hours and a jacket to combat the cold, and you're good to go!
10. Elegant Casuals
Even oversized sweaters can be classy when paired and accesorised with everything right. Ensure that you get fitted bottoms to go with your oversized tees as you wouldn't want to give off an impression of a shapeless silhouette! Throw in some bling accessories to amp up the look and take it to the next level with the right pair of shoes!
Bonus Details!
It's certain that #SonamKiShaadi has flooded your newsfeed over the past couple of days and that you've gotten a good look at her wedding special outfits. While it may not be feasible for everyone to spurlge the way she did on her designer outfits, you can certainly borrow a tip or two from her bridal style!
1. It's All in The Details
Everyone ooh-ed and aah-ed over this dream-like white lehenga and rightfully so. The outfit amplified Sonam's radiance, while the details – the intricate work on the lehenga, the jewellery, and her beautifully done makeup – made her look every bit like the ethereal beauty she is.
2. Mix-and-Match
Traditional Indian prints get a modern twist with contemporary prints and colours. Unconventional, but an absolute show-stealer – not to mention unique!
Feeling inspired yet? No matter how times change, a few secrets to looking good have remained the same: individuality, grace and fearlessness. Explore these easy to follow fashion rules by Bollywood's own style icon. After all, she isn't called "Sonam Kapoor fashion icon" without reason!