10 Office Wear Ideas for Indian Women to Look Stylish and Professional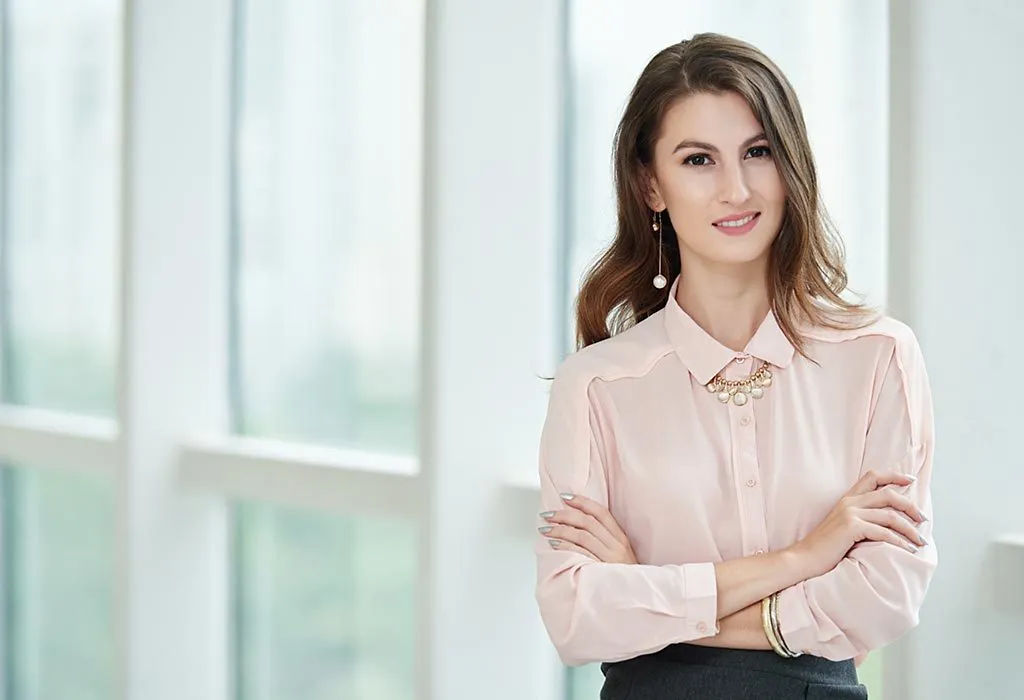 Looking good in your office wear not only get you compliments from your colleagues but also makes your self-esteem soar high. Wearing something smart, work appropriate, and trendy at the same time can add to your personality. In India, earlier women usually preferred wearing sarees or salwar suit to work, but not anymore; today, Indian women are experimenting with their office looks and look stylish no matter what. We know you look your best in whatever you wear, but if you need some ideas regarding office wear, we bring you an article which will help you with ideas and tips on how to experiment a bit more and add to your collection of professional yet stylish office wear.
Trendy Office Wear Ideas for Women
Whether you wear a saree or a business suit, we know you will look professional. That's the advantage of being in India, women have more outfit ideas to choose from when it comes to dressing up for work. Listed below are some stylish and trendy office wear ideas that you can try.
1. Saree
A woman looks elegant, stylish, and professional in a saree. Wearing a saree can enhance your personality and you will look trendy at the same time. However, make sure, you do not wear garish colours to work. A crisp cotton sari in light pastels during the summer season or a pure silk sari during the winter months can add an extra dimension to your work wear.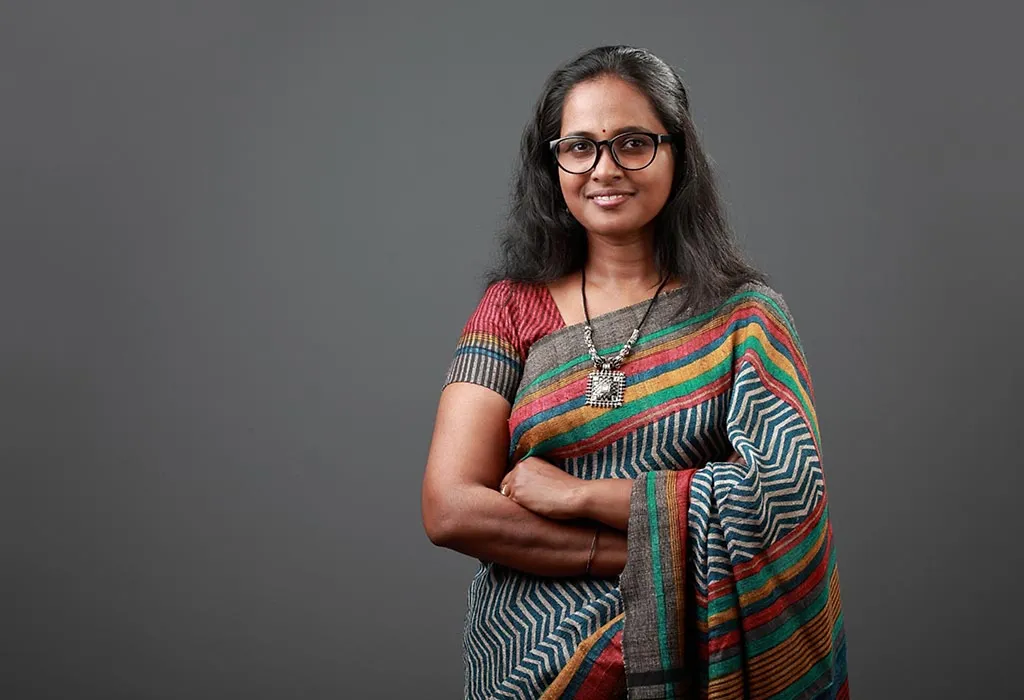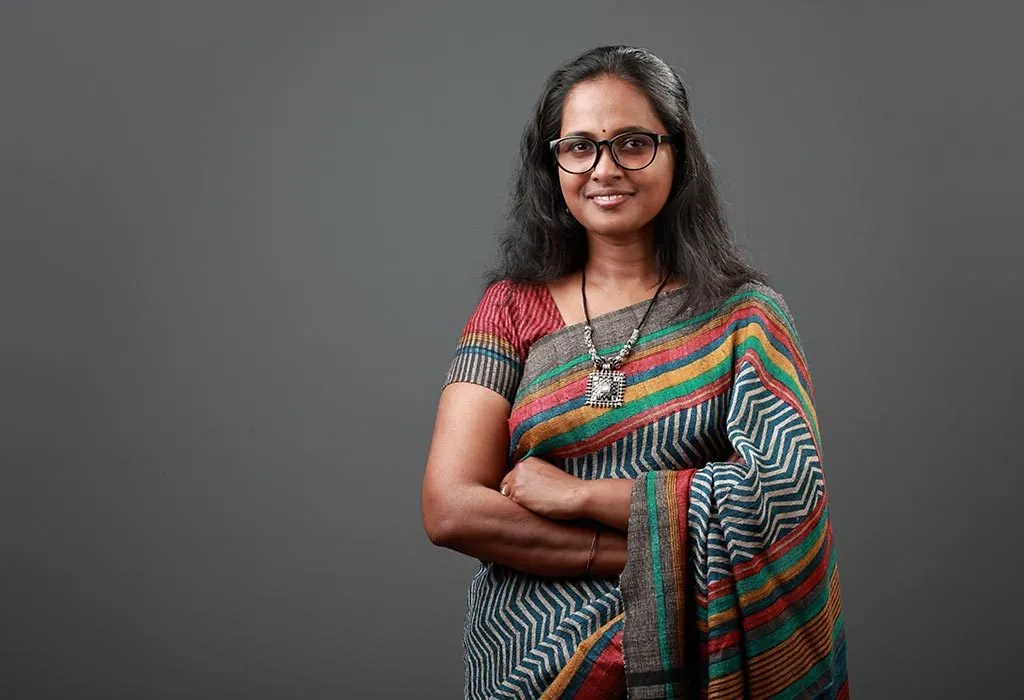 2. Casual Wear
Unless you have a "Friday wear" concept at work, jeans are a complete "no-no". But if jeans are allowed in your office once in a while, you must make the most of it. You can wear a pair of blue jeans with a white shirt, and a black blazer. Wear a pair of high-heeled pumps or peep-toes to look your best. You will look casual and thoroughly professional at the same time.
3. Palazzo Pants and Blouse
A pair of stripe palazzo pants works best with a plain blouse. But if you are wearing a single colour palazzo, you can wear it with a printed blouse. You can wear palazzo pants and a blouse for an important meeting or on the presentation day as well.
4. A Black Suit
If you are looking for ideas on a perfect corporate look for women, try out the old school black suit with a white shirt. You will look every bit of a businesswoman and guess what – it never goes out of style.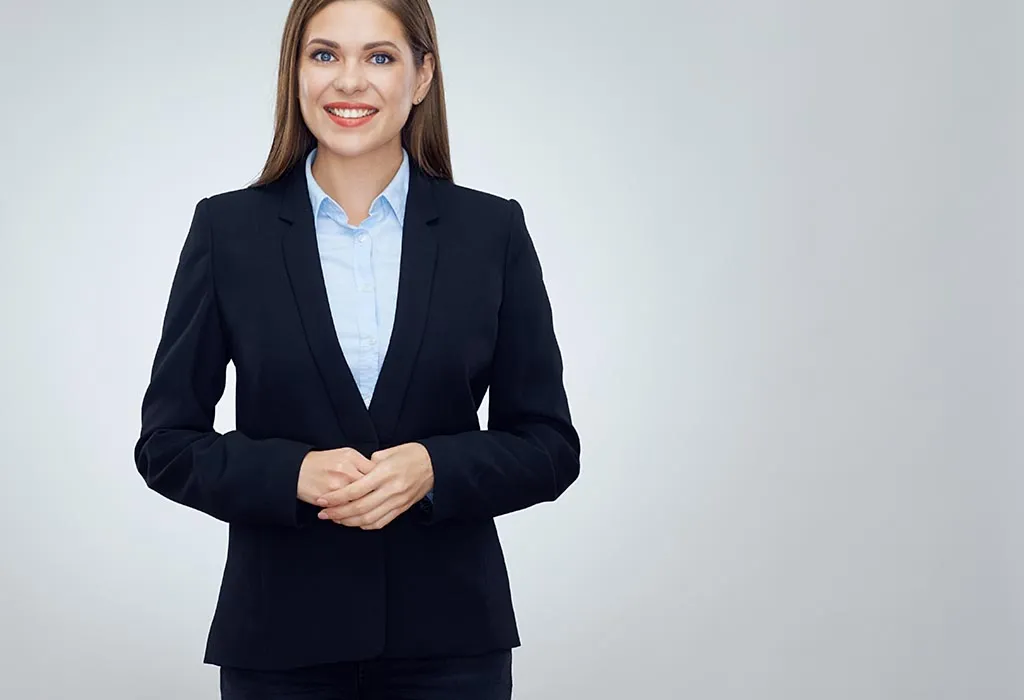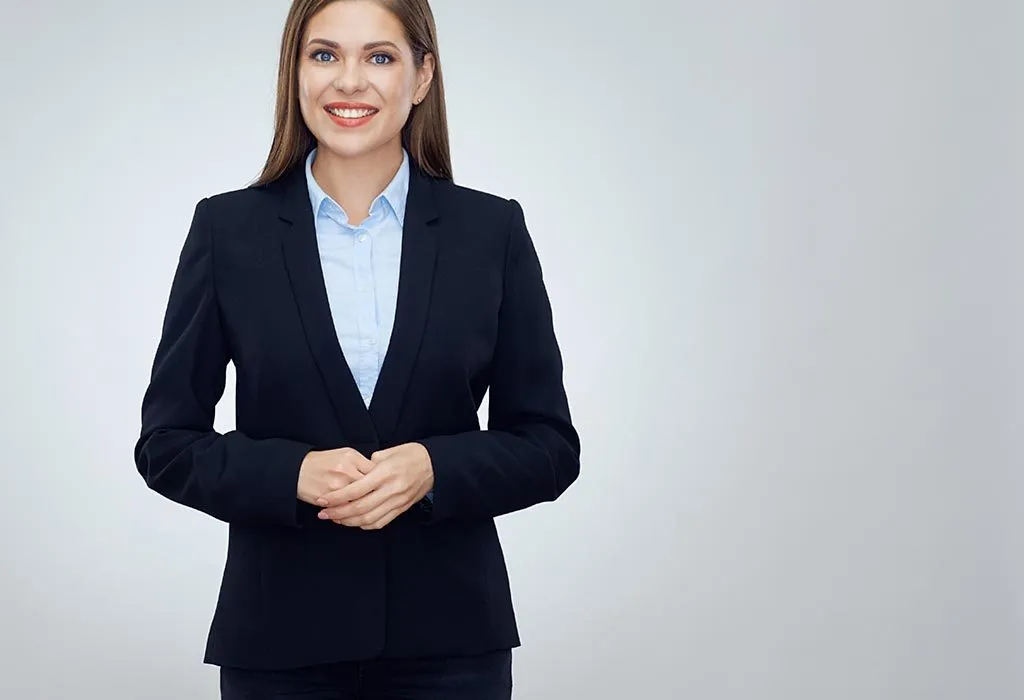 5. A Formal Top with a Pair of Trousers
For a formal look at work, wear a pair of trousers with a nice formal top. Accessorise it with a thin leather belt and a pair of high heels.
6. A Long Kurti and Cigarette Pants
A look kurti and cigarette pants are for women who want an Indo-western formal look. This look is Indian with a tinge of western influence. Cigarette pants have been in fashion for a couple of years now and what can we say about long kurtis – these are evergreen. So wear both and look professional and elegant.
7. Skirts
If you wish to go all feminine and look every inch of a businesswoman, try out a pencil skirt with a formal shirt and blazer. Team it with a nice pair of pencil heel pumps and minimum accessories.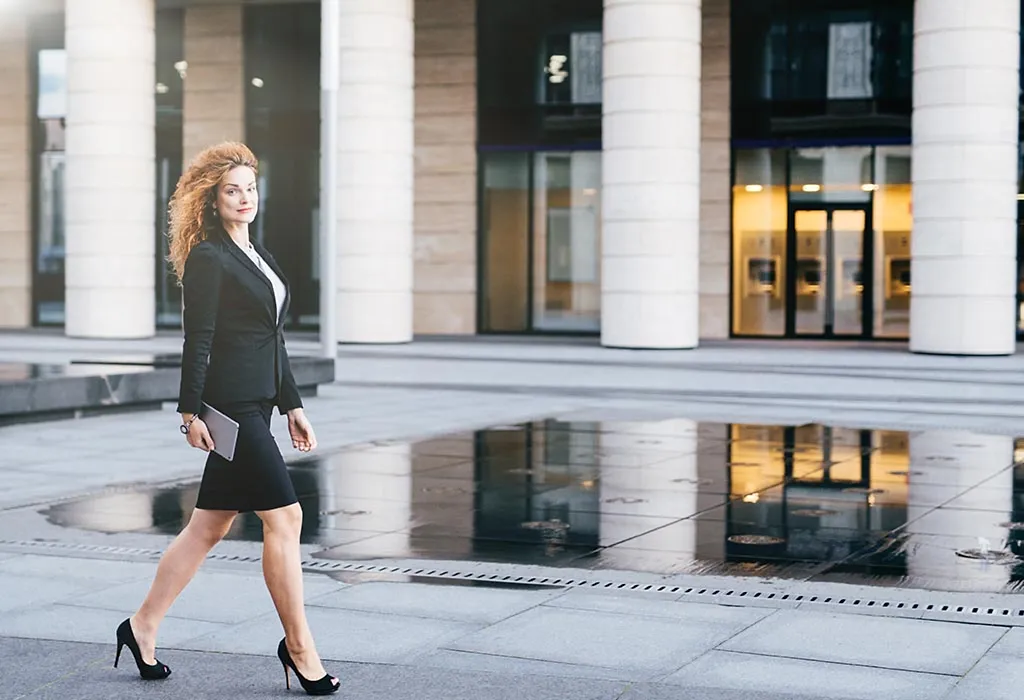 8. Polo T-shirts and Formal Trousers
This combination of a single coloured formal trouser with a colourful polo neck t-shirt is perfect for a casual day at work. The bright-coloured T-shirts can add a fun element to your outfit at work.
9. Casual Best
A casual short Kurti with a pair of jeans is the most common wear among the youngsters today. Since most corporate houses in India aim at comfortable dressing, this Indo-western wear is the "go to" wear of all when it comes to dressing at work. You can wear it too. Accessorise it with a nice cotton scarf and you are good to go.
10. Salwar Suit
A woman looks beautiful whenever she wear a salwar suit. Reserve some pastel shades of salwar suit for special occasions at your workplace. Whether you wear a cotton suit or in silk fabric, you will outshine yourself. You can also wear suits with traditional Indian handloom prints; believe us you will look stylish and every inch professional.
Additional Tips to Look Your Best at Work
The way you dress can enhance your overall appearance. So for that, it is important to look your best, especially at work. Here is a list of pointers that can help you look your best.
1. Dress Up Well
Nowadays a lot many corporate houses follow the casual dress code. However, care must be taken to dress formally for a meeting or important events.
2. Be Well Groomed
Spend some time every weekend in grooming yourself. Go for regular pedicures, manicures, waxing and eyebrow tweezing. Also, make sure to brush and floss your teeth before leaving for work and use a mouth wash to combat bad breath.
3. Do Not Follow the Trend Always
Buy something which suits your body type and your style. Do not go for something after seeing a model wear it in a recent fashion magazine. You know what makes you look perfect, so wear that and look gorgeous.
4. Go for Multifunctional Clothing
Buying something which can look good and be paired with different outfits is something you should try with every buy. For example, buying a top which you can team up with jeans, trousers, or a skirt can prove to be a priceless possession in your wardrobe; even if it means having to pay a little more extra.
5. Wear Clothes That Fit You Well
The clothes that you wear to work should neither be too tight nor too loose for you. Wearing ill-fitting clothes to work can make you feel uncomfortable and look shabby. Therefore, wear something which fits you well and suits you well.
6. Wear Well-ironed Clothes
It goes without saying that you must iron your work clothes. Wearing an expensive but crumpled outfit to work can affect your overall look. So, wear clothes that are ironed well.
7. Keep your Accessories and Makeup Minimal
Avoid applying loud makeup or accessorizing your business suit with chunky jewellery. Instead of complimenting your outfit, it will crush your entire look. So be a minimalist when it comes to your makeup and accessories while at work.
8. Make Sure That Your Shoes Complement Your Outfit
Wearing a good pair of shoes is as important as good clothes when you go to work. If you wear a pair which is a total mismatch with your outfit, it can ruin your overall look. Your shoes should be clean and polished (in case of leather shoes). Wearing black shoes, sandals, or nude pumps work best. However, if you wish to wear something bright, make sure, it is colour coordinated with your outfit.
Try out these amazing office wear ideas and outshine others at your workplace.
Also Read:
Best Summer Fashion Trends for Working Mother
Things Not to Wear in an Office Party
Style Tips for Working Mother