10 Toys Your Child Must Have in 2022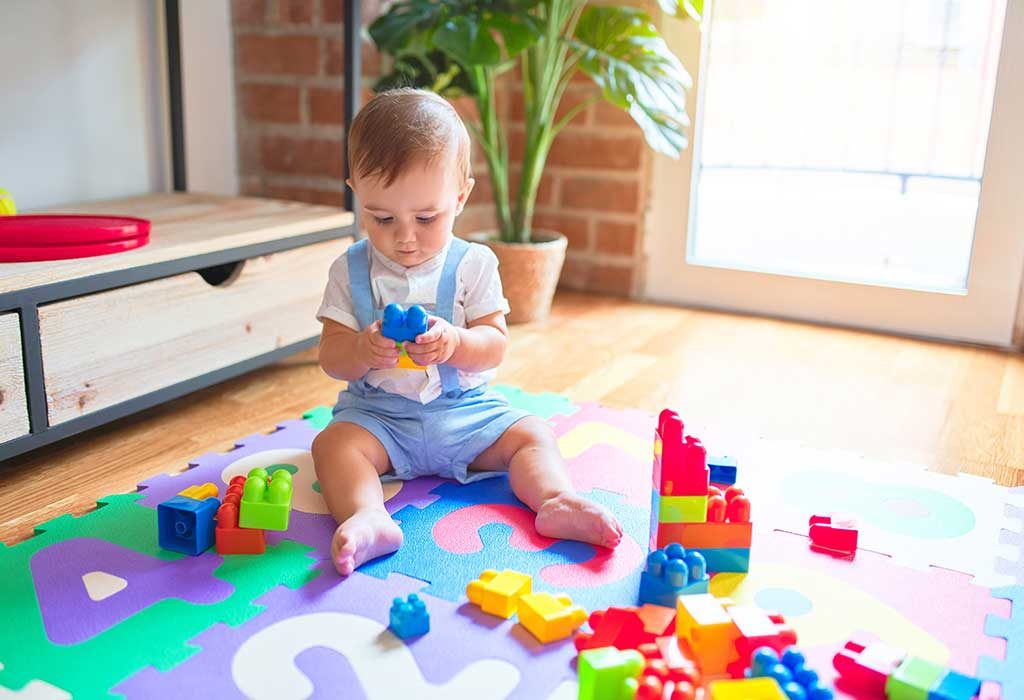 In this Article
With a new year and a brand new decade setting in, it's time to upgrade your child's toys with some fun and educational ones that will keep him engaged for hours on end. Each year brings with it new, innovative toys for kids that are added to the never-ending list of toys available in the market.
With so many options, how do you know you're making the right choice for your kid? So, instead of having to wade through the thousands of options available to you and pick a few, we've curated a list of 10 toys you should definitely buy for your child in 2021. After all, what better way to welcome the new year with your little one than with presents!
10 Toys to Buy for Your Kid in 2021
This list includes toys that are fun, educational, and will keep your kids occupied for hours on end. Plus, they'll give you the opportunity to spend some quality time with the kids. These are some must-have toys for your child in 2021.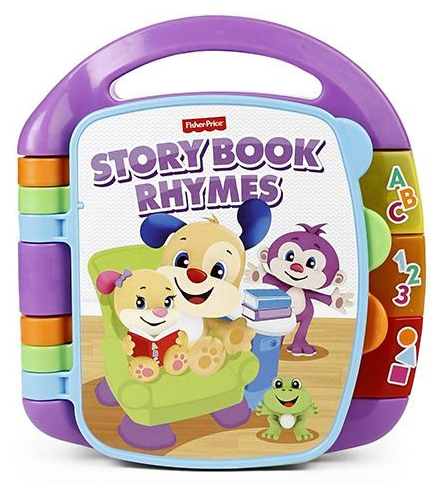 Music forms a huge part of any kid's life, and seeing your tiny tot sing along to nursery rhymes and songs is the cutest thing ever! The rhythm and repetition of songs and rhymes in musical toys make it easy for your child to memorise the lines and makes for some fun and sweet moments at home, filled with the family singing along. What's more, your child can also learn the letters of the alphabet and how to count through song and rhyme, and a musical toy is perfect for just that! View more musical toys, Click here to know more.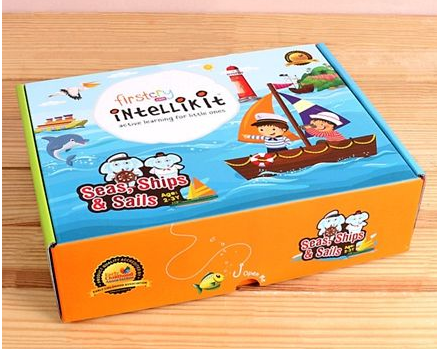 Focusing on skill-development through fun activities, the Intellikit is an age-appropriate monthly subscription box that'll keep your child busy all year long. With expert-designed activities, right from storybooks, games, and more, that promote all-round development, your child can explore different themes each month and have a blast. The Intellikit has helped sharpen many young minds across the country, and the proof is in the pudding! Plus point, you can join in and assist your child for some fun parent-child bonding time. Click here to know more.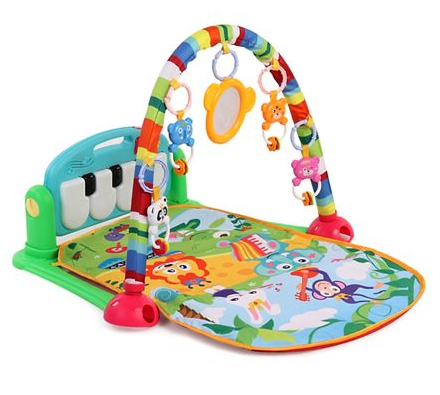 Nothing catches a baby's attention like a play gym. With so much to explore, your little one will look in wonder at the toys hanging above. Play gyms help stimulate the baby's senses and promote muscle and auditory development, so they're the perfect toy to keep your baby occupied for a while, without worrying about his development. Look for play gyms that have musical features, which means all the more entertainment for your child. View similar toys here.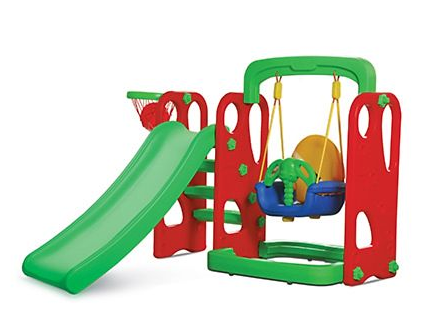 Does your child love feeling the wind in his hair, as he swings high up? No more waiting in long lines at the park, when he has his very own swing set. Kids love swing sets, and you're sure to find your child spending hours running about, playing on the slide and swing. This is even more fun if you have two or more kids, as you'll actually see them play together, helping each other up and down the swing set. There's nothing more enjoyable than this, and we're sure your kids will agree! Click here for similar swing sets.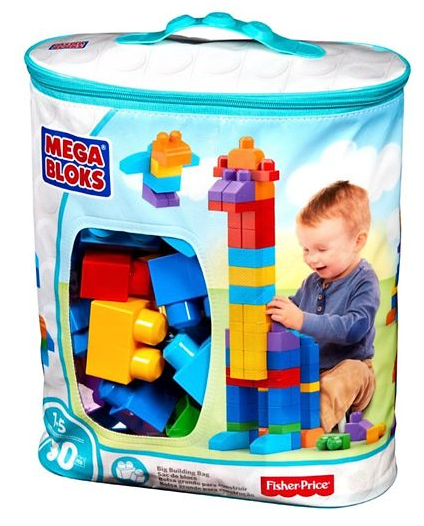 Nobody's childhood is complete without owning a set of building blocks. These enhance creativity and force kids to think, keeping them occupied for a while. Construction play sharpens your child's hand-eye coordination and boosts spatial reasoning, which is incredibly beneficial. Also, the sheer joy on your child's face when he creates a structure with the blocks and rushes to show it to you will tug at your heartstrings! This toy encourages hands on exploration and stimulates senses of touch and sight to bring out the architect in your child. A definite must-buy in 2021. View more building blocks, here.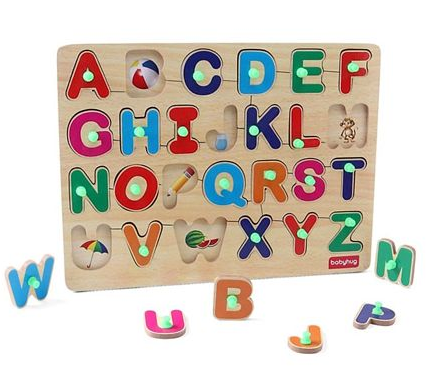 Trying to get your child to spend some time alone, without any video games or TV shows getting in the way? The perfect mix of learning and entertainment, alphabet puzzles strengthen cognitive skills and help your child learn the alphabet, all at the same time. It also improves colour recognition and keeps him entertained for a while, as he completes the puzzle. All in all, this is definitely a toy worth buying for your child. Click here for more alphabet puzzles.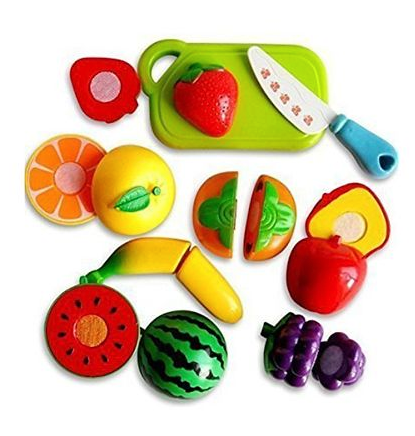 This is a toy that all kids should have, especially if you're raising a picky eater or one who loves imaginary play. Kitchen sets come in huge varieties, each with their own set of unique components. There's no better way to introduce your child to the kitchen and start him off with learning the basics, even if its in the form of a toy. You can have pretend dinners or tea parties and watch as your little one 'whips up' some dishes. This will keep him engaged for a while and also strengthen his imagination and motor skills, while he's at it. View similar toys, here.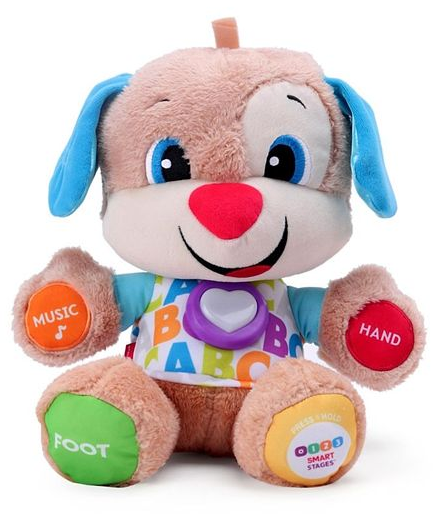 Does your child love furry animals and has been asking for a pet for a while? Problem solved! The cutest toy on this list, your little one is sure to squeal in delight when he sees this musical puppy. A cuddly toy that comes with songs and rhymes, this toy will boost your child's motor and sensory skills, and encourage him to speak. Enough said, what more reason do you need to buy to this cuddly little puppy for your child? Click here for similar toys.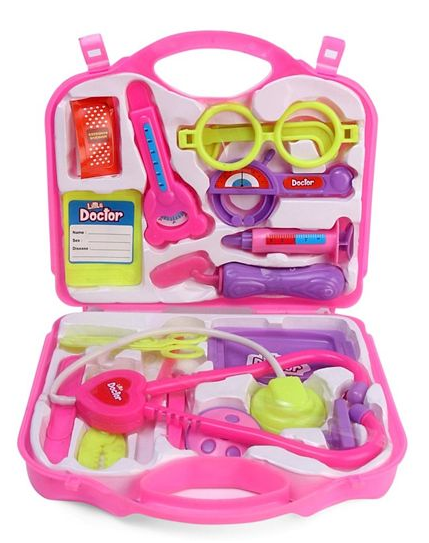 We all remember the doctor kit our parents got us, and it's time to pass that memory along to our kids. Complete with all the accessories a doctor uses, this role-playing kit will keep your child engaged for hours. Pretend play plays a HUGE role in child development. It nurtures imagination, and builds language and social and emotional, all in one, making it essential during childhood. Plus, this means more bonding time, as you model for your child as a patient and let him 'fix' you up. So cute, right? View more doctor's kits, here.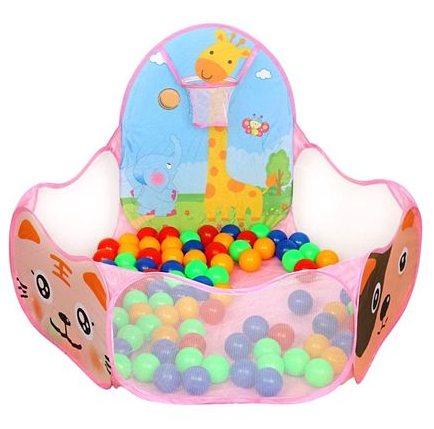 Ball pits are super fun and encourage movement and play. They're even a form of therapy and will make your child feel happier and more relaxed at the end. There's nothing more fun than jumping into a ball pit and sliding about as you try to regain balance! Ball pits are quick and easy to assemble and even come with a basket to throw the balls into, one by one. If you haven't considered buying a ball pit for a child, you definitely should now! Click here to view similar toys.

With a bit of development and skill enhancement and a whole lot of fun, your child is sure to have an amazing year playing with these toys! They're of the best quality and ensure that your little one doesn't have one moment throughout the year where he says 'I'm bored.'