10 Life Changing Inspirational Books that Every Woman Should Read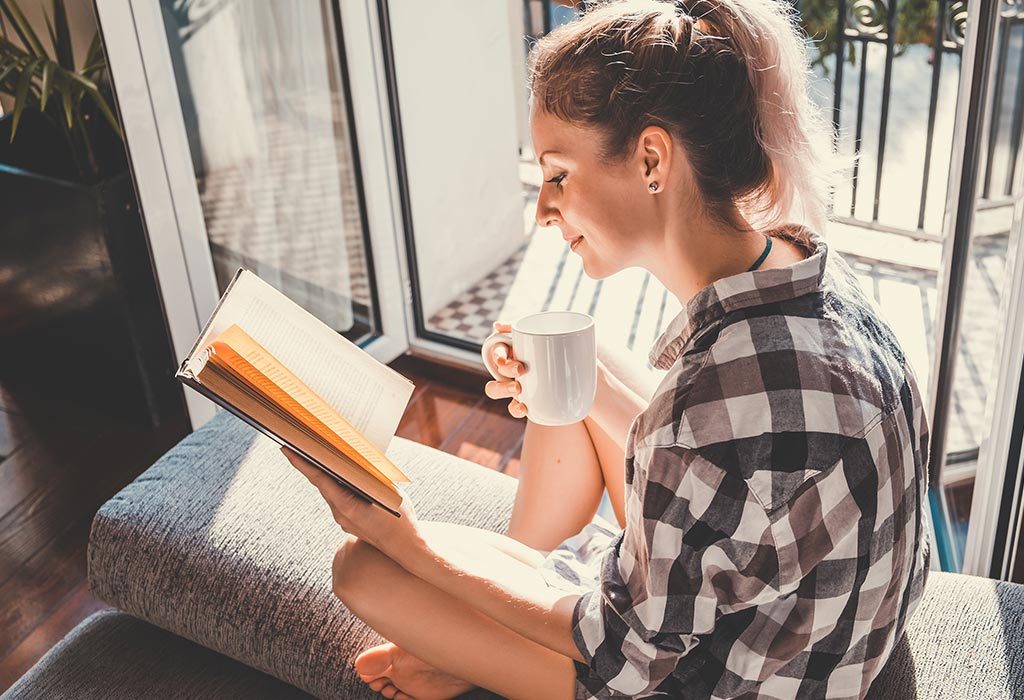 In this Article
Books can take you into different worlds. It allows you to go through what others are going through, be it fiction or real. Inculcating the habit of reading is a great one so if you haven't started already, then now is the right time.
Best Inspirational Books for Empowering Women
Here are a few motivational books for women, that you simply must invest one. Whether you need inspirational books for homemakers or motivational books for working moms, this list has you covered.
1. Girl, Interrupted
This book is an account of the author's own life. The spotlight in this book falls on Susanna, the main character, and Lisa. Susanna is sent to a home for people suffering from mental disorders, and this is where she meets Lisa.
Author
The author for this book is Susanna Kaysen.
How it helps
Unlike physical illness, mental illness is, more often than not, misunderstood by most people. Research suggests that women suffer from mental disorders, particularly depression, more often than men. When you read this book, you realise that it is okay to get help.
2. The Red Tent
The Red Tent is historical fiction, about Dinah, the daughter of Leah and Jacob. This book highlights the fact that in those days, the menstrual cycle was frowned upon and considered unclean.
Author
Anita Diamant is a New York best seller born in 1951.
How it helps
Women are at the receiving end of a lot of social stigmas. This book helps you realise that bodily functions are natural and do not have to be stigmatised. This book can help you fight this kind of social stigma.
3. A Thousand Splendid Suns
Set against the backdrop of Kabul, this book tells the story of two women, Miriam and Lila. It takes you along the course of their lives, and the many sufferings that they had to endure, just because they were born women. Then the story takes a turn, leaving the reader with the realisation that women are strong.
Author
Born in 1965 and hailing from Afghanistan, the author of this book is Khaled Hosseini.
How it helps
For years, women have been subjected to inferiority and been at the receiving end of abuse and humiliation. Unfortunately, this situation is still prevalent, even though we have come so far. This book revolves around the lives of women who are subjected to such conditions. Reading this book, you tend to realise that no matter what the external situation, women can be extreme.
4. The Bell Jar
The Bell Jar is a heart-wrenching story of the author herself. It talks about her journey and her struggles with depression.
Author
Born in 1932, the author Sylvia Plath was a poet, short story writer, and novelist.
How it helps
It helps you realise that you can brace yourself against the world.
5. Pride and Prejudice
A romantic novel set in the 1800s, this story revolves around the lives of Elizabeth Bennet and Mr. Darcy. Every reader tends to fall in love with Elizabeth Bennet or Lizzie, a character that personifies strength, passion, and rebellion. Then comes Mr. Darcy, a character that makes most women readers swoon. This is a story of love and the demolition of societal expectations.
Author
An English author of the 18th century, Jane Austen is remembered even today for classics like Pride and Prejudice and Little Women.
How it helps
Flipping through these pages, you realise that at the end of the day, what you love and what you want, is all that matters. It also teaches you that everyone deserves second chances.
6. To Kill a Mockingbird
This book is written from the point of view of a six-year-old girl, Scout Finch. Every reader will fall in love with Scout's uncanny way of thinking, and her sense of strong convictions and justice, most of which she gathered from her father Atticus Finch, who is a lawyer by profession.
Author
Born in 1926, the author Harper Lee was an American novelist.
How it helps
A lot of us go blindly by what people around us say or believe, many a time not taking into consideration right and wrong. This book is written from the view of a six-year-old, and questions the injustices of society and even the law.
7. The Diary of a Young Girl
This book is actually a journal of a young girl, Anne Marie Frank, who spent the last few years of her short life, in hiding, during the Holocaust. It traces her experiences in childhood, the transition to adolescence, and the fears she had about the war.
Author
This book is a collection of daily journals written by Anne Frank.
How it helps
It gives you an insight into the warlike conditions and sufferings during the Holocaust. A lot of us take our freedom and peace for granted, and this read is a real eye-opener.
8. The Alchemist
Imagine going all around the world in search of something, only to come back to where you started and realising that what you were looking for was right there? This is what the book is all about, and it is a mind-boggling read. The main protagonist of the novel is Santiago, a simple Spanish shepherd from Spain, who travels all the way to Egypt to find a treasure that he is looking for.
Author
Paulo Coelho, the author of this book, was born in Brazil in 1947.
How it helps
One of the major takeaways of this book is perseverance. It also stresses a lot on the universe, bringing about a sort of spiritual dimension.
9. Bad Feminist
This book is a collection of essays about feminism, race, and class. There are a lot of books about feminism but what makes this stand out is the uncanny, hilarious way that it is written.
Author
The author, Roxane Gay, is an American writer born in 1974.
How it helps
A lot of us misunderstand what feminism really is. This book helps you understand everything that you need to know about feminism.
10. The Princess Trilogy
The life of a princess is a bed of roses, right? You'll be surprised to know that princesses too have their share of suffering, and life is not all that rosy, mainly if you are a princess from the Middle East.
Author
Although she hails from America, most of the author Jean Sasson's works revolve around the women in the Middle East.
How it helps
This book is a real eye-opener. You learn that not everyone has it easy, which makes you hold back on your judgement.
Get to your nearest bookstore and grab the above books right away, to begin a journey into the lives of these wonderful authors.
Also Read:
Best Books to Read in Rainy Days
Best Self-Help Books to Transform Your Life
Famous Books That Every Woman Should Read
Motivational Stories of Inspirational Women Achievers