10 Indian TV Shows That Are Not Saas-Bahu Melodramas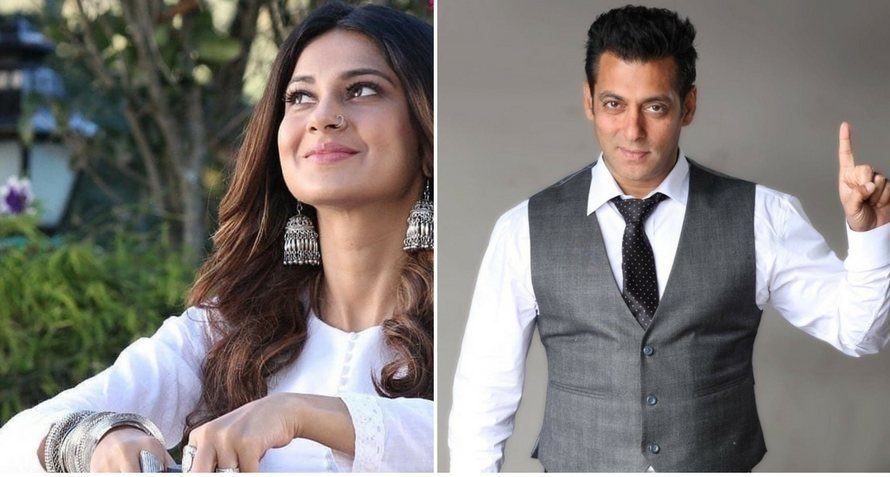 It's time to outgrow those saas-bahu melodramas because they are a thing of past and better stories await you! Watch these inspiring shows that actually have a story to tell to its viewers.
As soon as Television made its entry in India, soap operas followed too. The shows from those times, like 'Hum Log' and 'Yeh Jo Hai Zindagi' won hearts of all the viewers. Be it the naivety of people and zest for seeing coloured television for the first time or the impeccable performance of the cast, these TV shows won accolades and became the benchmark for upcoming television serials. You must have heard your grandparents and parents talking about these shows and telling you about the quality of TV shows made in their times versus the one's on T.V today.
But let's face it, they are not totally wrong! The television shows of their times and '90s actually had a story. The characters, plot of the story, direction…every single thing was served to perfection and even in times when the resources were limited.
TV serials, like Malgudi Days, Dekh Bhai Dekh, Shrimanji Shrimatiji, Office Office, and Yes Boss are forever engraved in our hearts. But as the time passed the quality of TV shows only degraded, confining stories to saas-bahu melodrama, in which the mother-in-law always hates her bahu and gets the support of another vamp…and the innocent bahu tolerates all evils and wins their hearts in the end! 'Tu Tu Main Main' was a show that was obviously an exception!
Repetitive stories or shall we say 'no story at all' has only reduced the interest of people in watching Indian Television shows. But if you are losing interest from Indian shows, then hold on! Because there are some shows that are raising the bar of Indian Television and will rivet your interest!
Here are these mind-blowing shows with new stories that will make you fall in love with Indian Television all over again.
1. Stories by Rabindranath Tagore
This show was launched on July 6, 2015, on 'Epic' channel. This show covers different novels and short stories written by Gurudev Rabindranath Tagore. Directed by Anurag Basu and characters portrayed by talented actors like Radhika Apte, Amrita Puri, Sumeet Vyas and many more, this show is a must-watch. If you are not fond of reading then watch this show as you will not find a better translation of Tagore's works. Watch this show on Netflix!
2. Khichdi
Who can forget this show? The show that first appeared in 2002 and is still enjoying re-runs doesn't need an introduction. The love for the Parekh family has only grown with time. This joint family with comedy in its genes is all set to make a comeback. Get ready to watch Hansa and Praful's inane banter; and Babuji and Jayashree's somewhat serious discussions. This show's third season is soon to air, so don't let that remote out of your hand. Take a look at its teaser.
3. Sarabhai Vs Sarabhai
Sarabhai vs. Sarabhai transformed the way we look at comedy series earlier. This show first aired in 2004 and enjoyed a 2-year-long run. It alleviated our low expectations of comedy to a high-class comedy. The story revolves around an upper-class family, their daily hum-drums. The 2nd season of this show, Sarabhai vs Sarabhai: Take 2 made a comeback in 2017 as a web series. So, if you haven't watched this show, then what are you waiting for? Check it out on Hotstar
4. 10 Ka Dum
First appeared in 2008, this show gained popularity because of Salman Khan. Salman Khan's hilarious conversations made it all more fun. This reality show game consists of two rounds, and the person who wins the first round can win from 10,000 Rs. to 10 crores. The show has enjoyed two successful seasons and soon Salman Khan will be seen presenting its 3rd season too. Registrations are open, you might as well try your luck! Listen to what Salman Khan has to say:
https://youtu.be/vGTeCrTshFs
5. Bepannah
The show 'Bepannah' aired on March 19 this year is a romantic thriller. Jennifer Winget and Harshad Chopra in the lead roles are both set for thrill and action in this show. Both the characters in this show are married to different individuals. They discover that their respective partners have been found died in a road accident and were having an affair. To know how the story unfolds you need to watch it. But, for sure this story is not typical saas-bahu melodrama and thrill is on its way! You can watch this show here.
6. Devlok with Devdutt Patnaik
If you have not heard of this show, then you need to tune to your TV right now, because this show is class apart from regular saas-bahu melodrama. Based on Indian mythology, this show takes viewers on a journey of exploration of age-old life. In this show 'Devlok', Devdutt Patnaik debunks myths, folklore, fiction, non-fiction, and traditions that are related to the Indian mythology. The best part of this show is Devdutt Patnaik's manner of conversation, which helps a layman understand those unfathomable texts. Watch its promo:
7. Yeh Un Dinon Ki Baat Hai
True to its name, this series will take you back in the '90s. Premiered in 2017, the story of this show is set in the 1990s. It is a love story of two school-going youngsters—Sameer and Naina. The story of this serial revolves on the idea of true love, and it will leave you feeling nostalgic. Watch this show here and lose yourself in that age-old romance.
8. Kulfi Kumar Bajewala
From its name, you may have figured that something musical is in town. The story revolves around the characters Kulfi, her mother Nimrat, and her father Sikandar who has abandoned his family. Kulfi is a talented singer but her mother stops her from singing. The story takes us through Kulfi's musical journey of finding her father, who is a renowned singer. See Kulfi's journey.
9. Har Shakh Pe Ullu Baitha Hai
This month-old sitcom is already receiving great response from viewers. And why not? When it's a satire on politics, who wouldn't enjoy it! 'Har Shakh Pe Ullu Baitha Hai' features Rajiv Nigam and Samta Sagar in lead roles. The story revolves around Chaitu Lal who is a funny and corrupt politician. So, pick the remote now and do watch this show. Have a look at its trailer. Catch this show on Star Plus or watch it on Hotstar!
10. Chandrashekhar
The TV show 'Chandrashekhar' is based on the early life of the brave freedom fighter of India, Chandrashekar Azad. You must have read about many revolutionaries in the books of History, but to know their life from the beginning—their childhood stories, demeanour, and their thought process—would be refreshing. If you are amazed by Indian history and the struggles of our freedom fighters, watch this show keenly. Have a look at its teaser!
These were some shows which by their fresh and exceptional stories have given a new life to Indian television. They are nothing like saas-bahu drama and certainly, you will not regret watching these shows.