10 Funny Pregnancy Announcement Ideas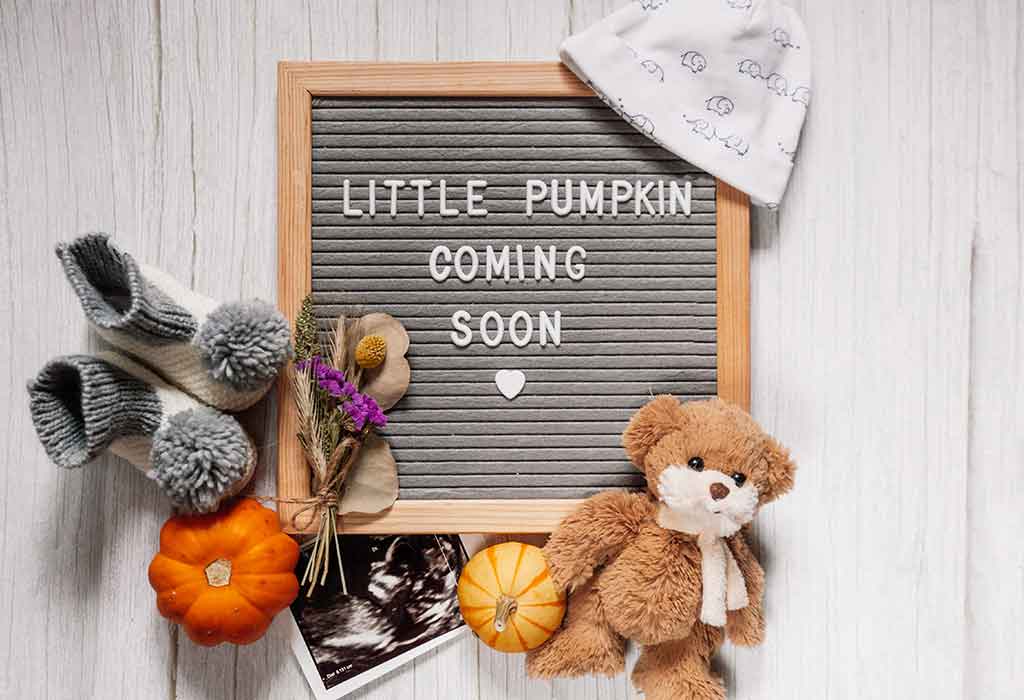 In this Article
A long-awaited or surprise pregnancy is an announcement that you tend to remember for a lifetime. If it is your turn to make a pregnancy announcement, there are dozens of funny ways to reveal the pregnancy to your friends and family. Continue reading for some great ideas on how to pull it off!
Video : 10 Creative and Funny Pregnancy Announcement Ideas

Funny Pregnancy Announcement Ideas
Here are some fun ways to announce pregnancy to your friends, spouse, and family.
1. Announce It To Your Husband With A Mug

One of the simplest ways to make a pregnancy announcement is to use the morning coffee mug! If you wish to make it a total surprise, have the message printed at the bottom of your husband's coffee mug and let him have a surprise at the end of a great coffee! To make a more general post, have a witty message printed on the side of the mug for your Instagram status update. Messages can range from "we're pregnant" to "we have a winner, folks!"
2. Pregnancy Announcement To Your First Child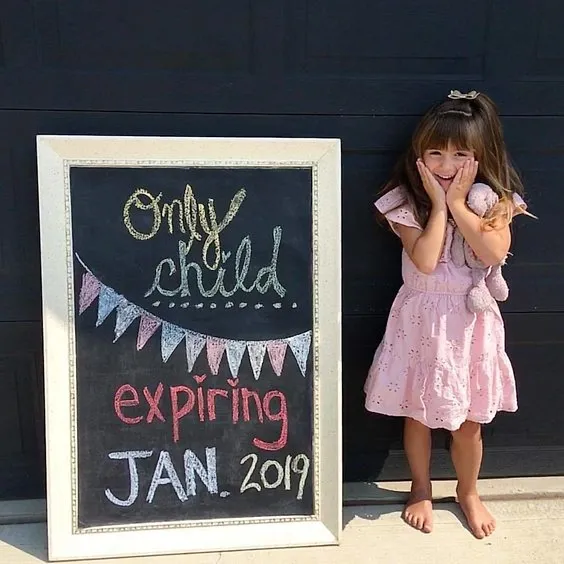 If you are one of those couples who are pregnant with a second child, then there are some hilarious ways in which you can announce to them! Pick up one of their jigsaw puzzles and paint "You will be a big brother/sister" on it. When they find the first strange piece, their curiosity will have them put the puzzle together as fast as possible. You can use your first child to make an announcement as well. A board with the message "Only Child- expiring – Date" is sure to be a social media shocker leading to laughter.
3. Pregnancy Announcement With Couple Shirts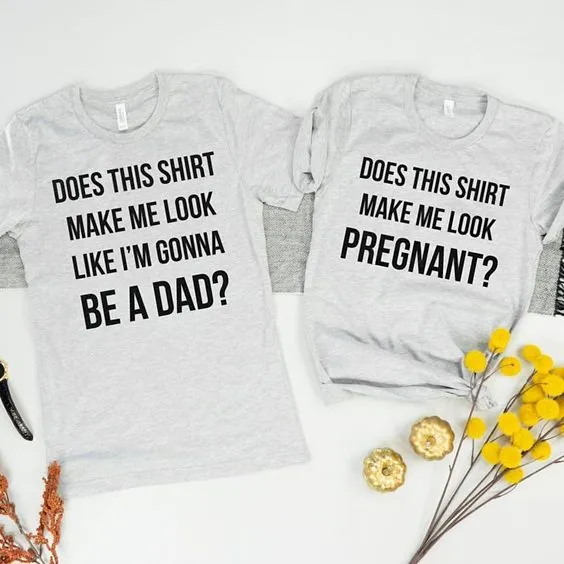 Another hilarious pregnancy announcement method is to get printed t-shirts for both you and your partner the next time you go out with friends or family. There are plenty of great ideas for printed text such as "Drink for two" for the dad and "eat for two" for the mom, or "oops, we did it again," if you are having a second or a third baby! Both shirts must be of the same type and color to pull off the announcement well.
4. Pregnancy Announcement Photo Shoot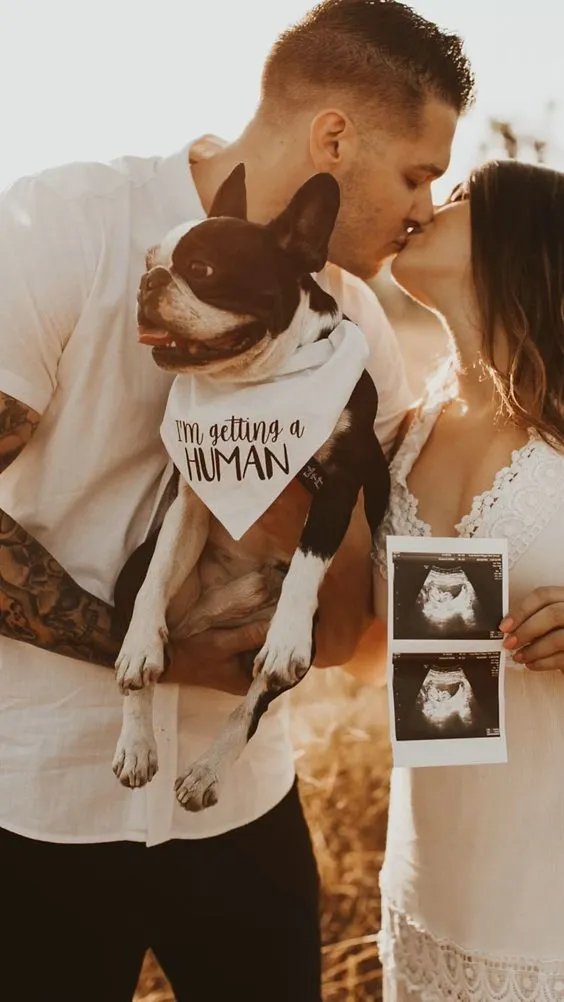 Photoshoots are part of most celebrations these days, and there is no limit to how funny you can make them. Come up with some hilarious stills for your photos that can grab attention on Instagram. If your family and friends are willing to participate, that's even better! The trick is to keep the shots as suggestive as possible while saying little with text in the background. The text takes away the fun, so let the scene do all the talking.
5. Pregnancy Announcement Movie Poster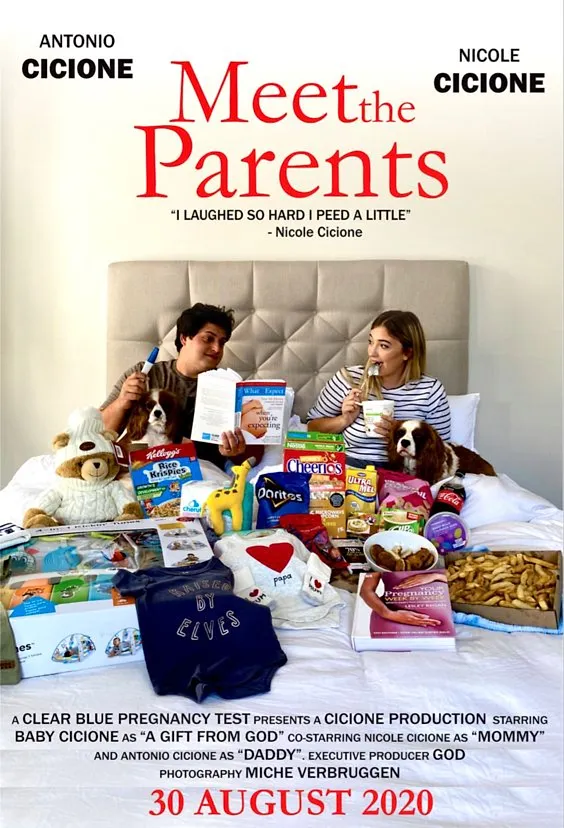 If you want to kick the creativity up a notch, this is a simple idea for photo editing skills! You need to take a picture that resembles a movie poster. It is best to mimic the poster of a recently released comedy movie or even a serious action movie. Come up with a creative title and have the details at the bottom in the fine print. A movie announcement post is sure to blow up on social media!
6. Pregnancy Announcement With Book Titles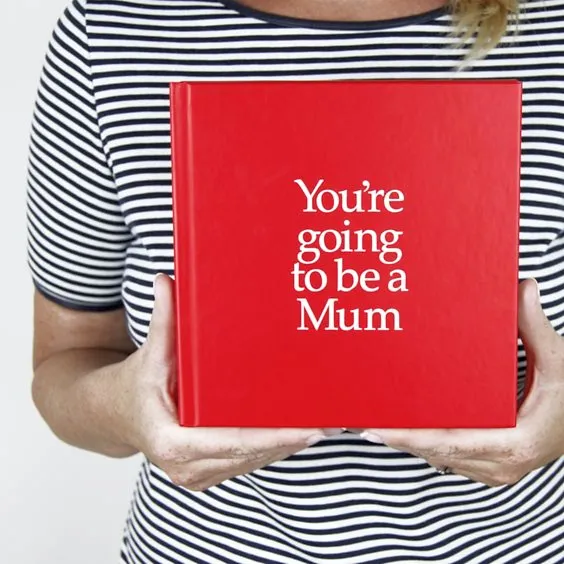 Do you post pictures frequently with your spouse on social media? Then this idea should work well. Pick up a couple of books with titles that hint at pregnancy. The wittier the book's title, the funnier your post will be. Hold a book each with titles that best describe your situation. You can pick up some classics or even children's books to make them more suggestive.
7. The Eviction Notice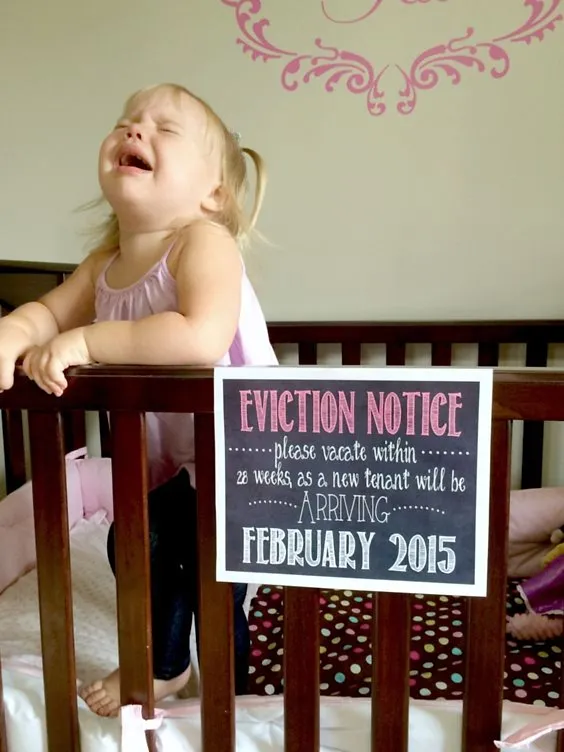 This announcement method works only for couples who have had kids before. You probably already have posted plenty of pictures of your children in their cribs on social media before. If they're still sleeping in their favorite crib, hang an eviction notice on the crib with a funny note. To make it better, you can also inform your kids about the eviction and have them stand with a sad face in their favorite crib!
8. Pregnant Bellies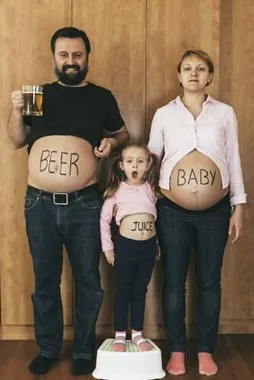 You can try pregnancy bellies to strike a balance between funny and cheesy pregnancy announcements! If your man is a beer fan, you can be sure he has a little beer gut. Get him on board along with your kid, who who has a belly as well. The plan is to take a picture showing off your bellies and ask the audience on social media to guess which one has a baby! You can also write some witty captions on the bellies of everyone who participates.
9. Pregnancy X-Ray Shirt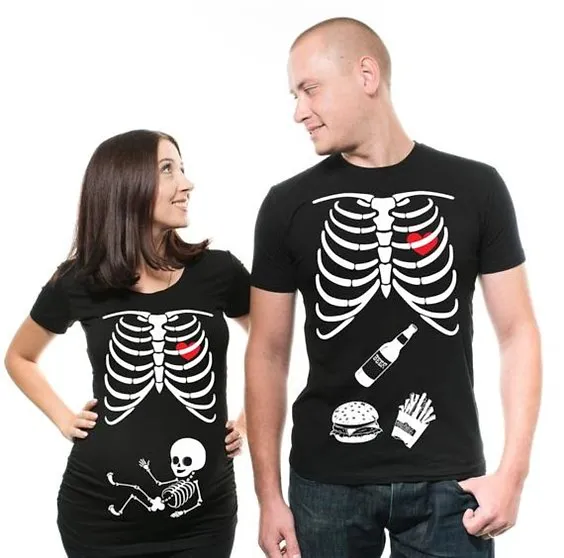 A pregnant belly x-ray with a baby skeleton in it is one of the funniest things you can get custom printed on your shirt. Get your spouse in on the plan and buy him a shirt with beer, burger, and finger chips in the x-ray. Post pictures together on Instagram or attend your family gathering wearing the shirts! Again, the trick is to keep the shirts in the same color and have the same print.
10. Bun In The Oven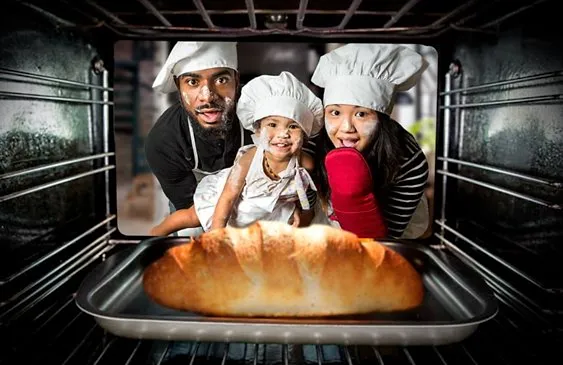 You will need a bun and an oven for this announcement, literally. Bun in the oven is an idiom for pregnancy, so why not make it suggestive? All you need to do is pick the nicest-looking bun you can find (preferably something shaped like a baby) and place it in the oven. Take a picture and post it on social media! You can also add "with nuts" in the commentary to announce the baby's gender.
The pregnancy announcement ideas mentioned here cover all kinds of themes and ideas couples would fancy. The funnier you make it look, the more memorable it will become over the years. Feel free to throw in some of your creative ideas to modify them to make them funnier.
Also Read:
Beach Pregnancy Announcement Ideas
Cute Easter Pregnancy Announcement
Innovative Pregnancy Announcement Ideas