10 Emotions You Will Experience This Mother's Day!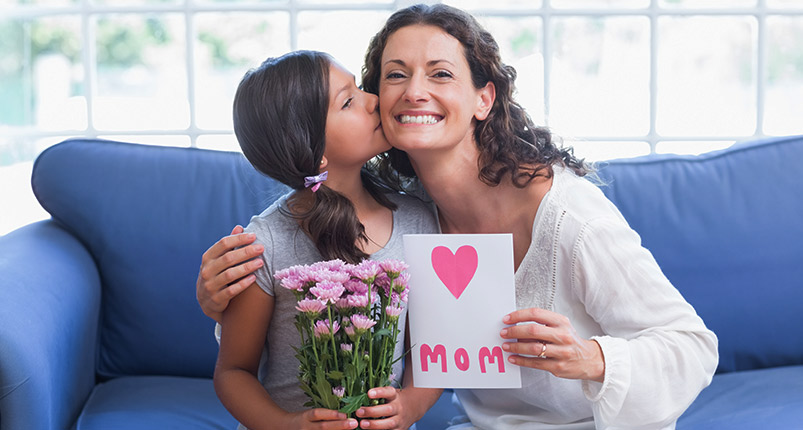 It's Mother's Day, ladies! It's that time of the year when you have a fresh sense of the passing of time, of how big your kids have grown, and how you have matured and learned as a mom. So how do you think the day will turn out to be? It will be a wild rush of the following 10 emotions; we kid you not!
1. Happiness
A simple card, a thoughtful gift or one big kiss on the cheeks? No matter what your children do for you, one thing is guaranteed. You are going to have a perpetual smile on your face after this start to the morning – well, at least until you realize you'll still need to fix breakfast…
2. Disappointment
Did you expect a gift other than a bunch of flowers or a perfume? Just because you are now a mom doesn't mean you cannot behave like the grumpy child who didn't get the gift she was waiting for. Maybe next year you should start dropping hints well in advance!
3. Guilt
It's YOUR day, isn't it? So is it wrong if some of us just want to get away from the celebrations? Sometimes, one just wants to spend the day engaging in activities that are best done alone. But we promise you won't be able to even think such thoughts without massive guilt!
4. Anger
Guess what you are doing in the kitchen. Cooking a Mother's Day special meal! And this when you should have been out having dinner at a fancy restaurant. You have every right to be a little cross at your kids and husband for not planning ahead!
5. Pride
Your children have grown up to be responsible, good-hearted adults. Your home looks beautiful today, shining with Mother's Day decorations. For all the effort you put into keeping your family and household in order, you are sure to feel a rush of pride. You have a lot of reason to feel proud Mamma, so go ahead and give yourself a pat on the back!
6. Regret
Ate a bit too much over the fancy dinner your husband and kids took you out to? You will now have to worry about shedding the pounds and getting back into shape. Talk about regret over spilled milk – um, we mean eaten cake!
7. Affection
We are talking about big rushes of affection, the kind that make you want to squeeze your kids with love and cuddle them! You may even want to shower your husband with kisses after all he arranged for you. Feeling extra affectionate during the course of the day is certain to happen today.
8. Satisfaction
What do we mean? That feeling of contentment that flows in you the moment you look around and realise you have a wonderful family. That feeling really puts things in perspective.
9. Fatigue
It was supposed to be your day of rest and relaxation. But what with the fun and games, the special meals, the family gathering, and the constant chatter around the house, all you can now feel is exhaustion! You long to hit the sack and call it a day.
10. Love
All said and done, today, you realise that you love the feeling of being a mom no matter what the challenges are. Your kids and husband bring a smile to your face. You sleep knowing that you love your family, and they love you back.
This Mother's Day, the emotions you feel will be like a roller-coaster. Despite the good or the bad, there is a sense of accomplishment that you feel as a mother. Wear the Mommy hat with pride and remind yourself that you're doing a great job as a parent. Happy Mother's Day to you!