10 Effective Home Remedies for Pink Lips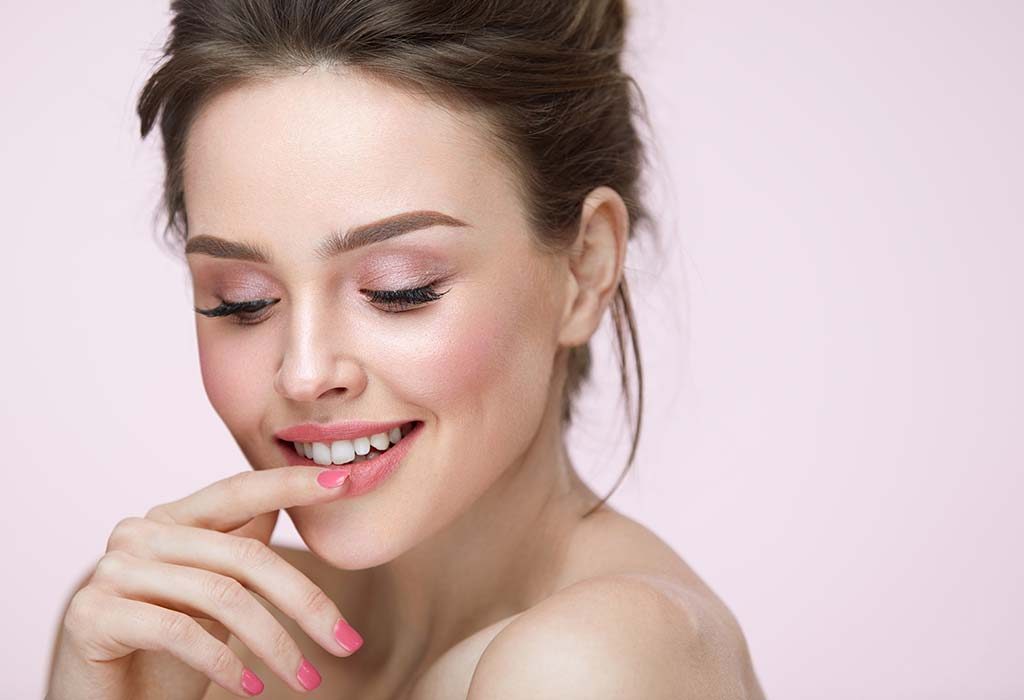 What could enhance your beauty better than a charming smile? A beautiful smile speaks the language of the soul. Luscious and pink lips will definitely give you the confidence to smile more. It isn't often, though, that we worry about the health of our lips. The condition of our lips can even give away secrets about our general health to onlookers. Pigmented and chapped lips could be a sign of deeper health issues. Here are a few remedies that can bring the pink of health back to your lips.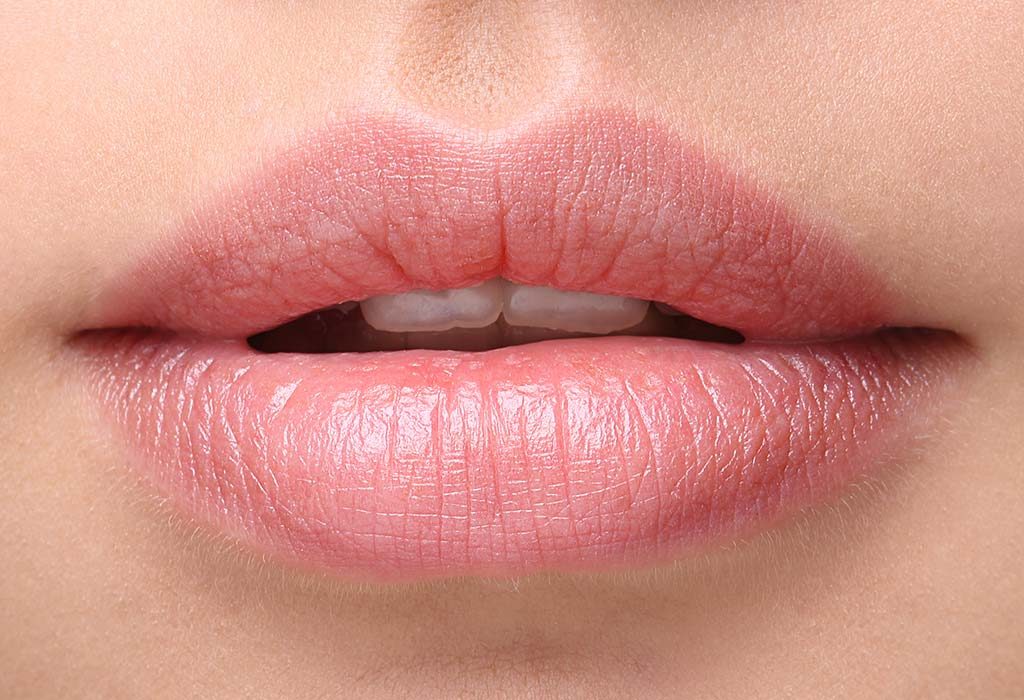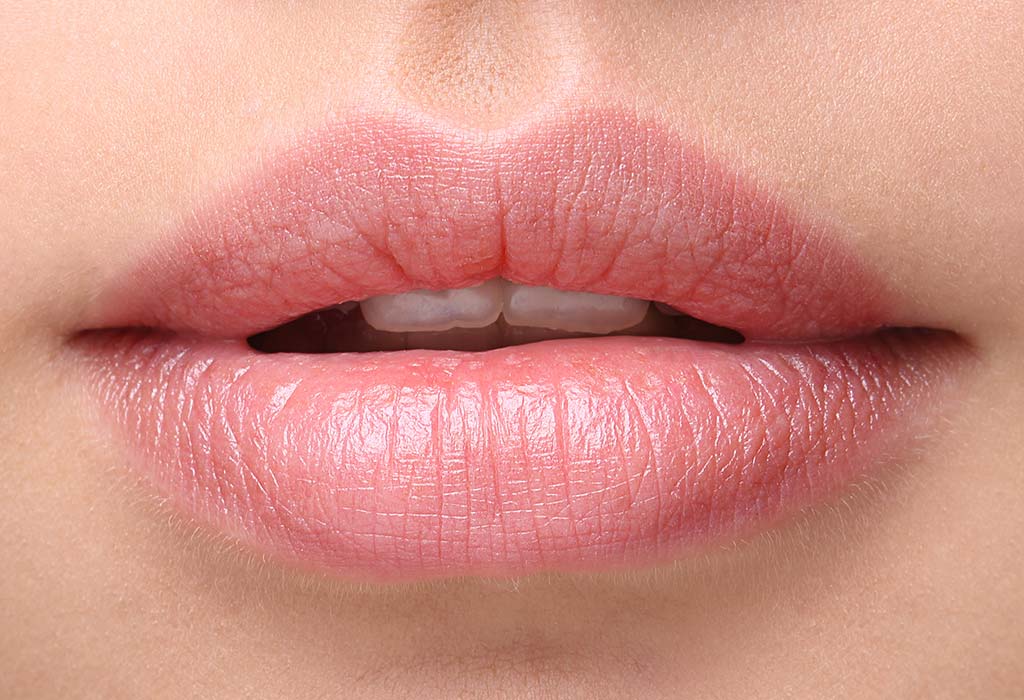 What Causes Chapped and Pigmented Lips?
Dry and pigmented lips could be a sign of an underlying health condition. Our lips are very delicate and extremely sensitive to environmental stimuli and harsh weather. Additionally, the lips do not have sweat glands to flush out toxins or retain hydration. Taking extra care of your lips for these reasons is important. Chapped, dry or pigmented lips are caused due to the following reasons:
Dehydration is the main cause of dry lips that eventually become discoloured. Not consuming enough water can lead to dehydration.
Lifestyle choices like processed foods in your diet, smoking, and high levels of stress can induce hyperpigmentation of the lips.
Consumption of an excessive amount of caffeine leads to discolouration of lips.
Expired lip products can be detrimental to skin health.
Utilising products of poor quality with questionable ingredients will also damage your lips.
Sleeping with makeup on can erode the delicate skin on the lips because of the chemical nature of lip makeup.
Lip damage can also happen due to anaemia.
Environmental pollutants, sun and cold air can also cause harm to your lips.
How to Get Pink Lips Naturally at Home?
Protecting yourself from pollutants by wearing lip balm with SPF protection, staying hydrated, and using quality products will go a long way in preventing discolouration of your lips. But if you do happen to have dark and chapped lips, use these natural remedies to regain the pink colour of your lips:
1. Lemon and Glycerine Lip Mask
This particular lip mask is a sureshot way to lighten your lips and hydrate them well.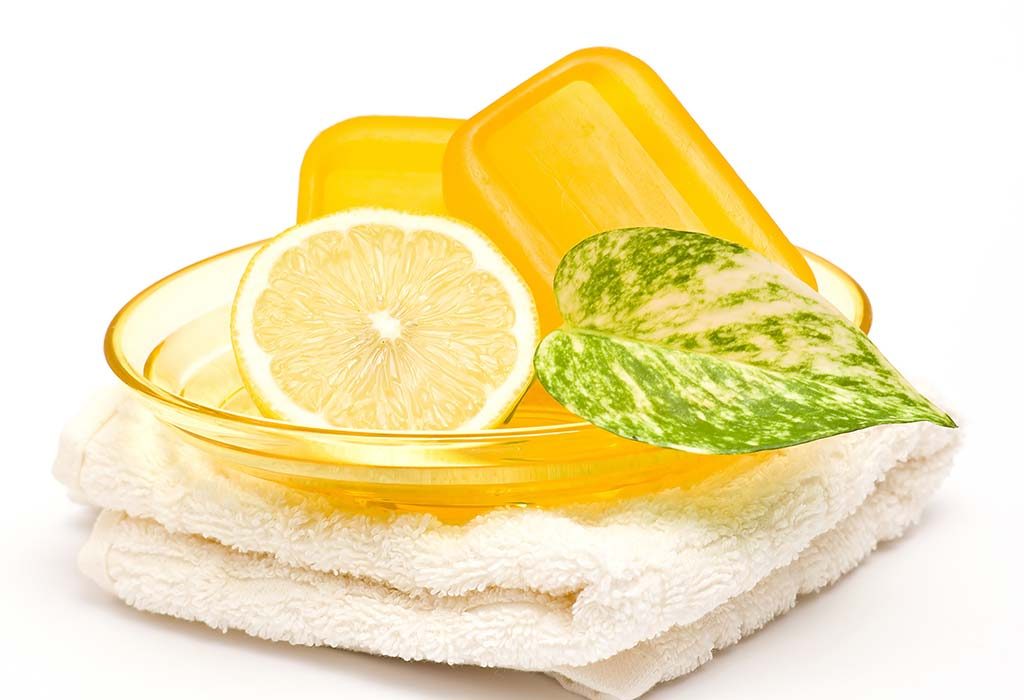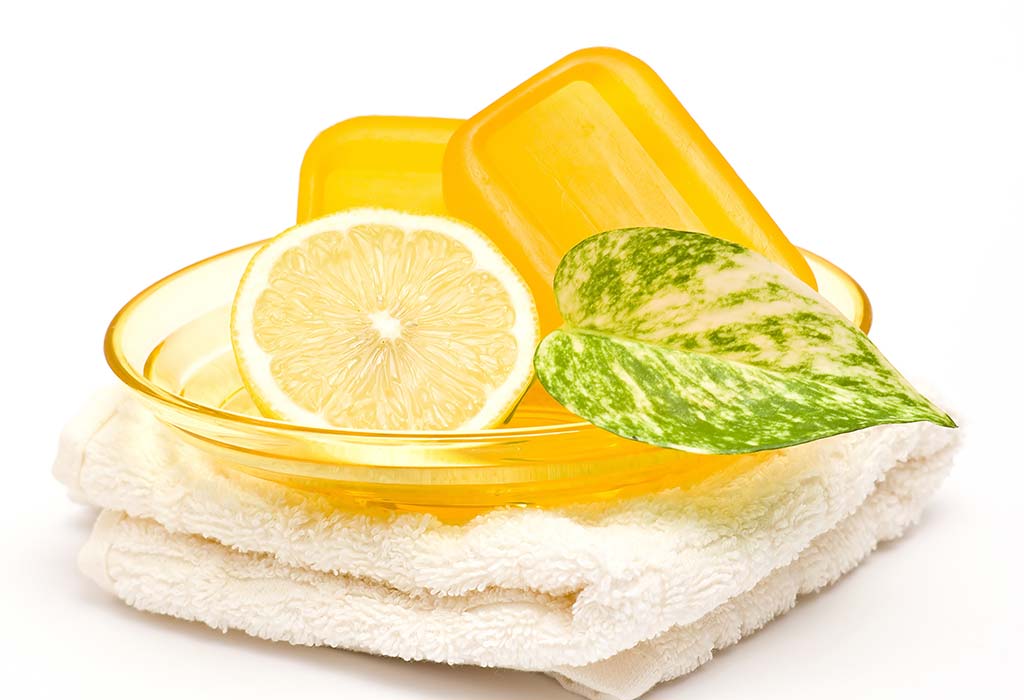 What You Need
Lemon juice- 1 teaspoon
Organic glycerine- 1 teaspoon
Storage container
How to Apply
Mix the two ingredients well and put it in a clean and dry container.
The mix keeps well for long if refrigerated.
Apply it on to your lips in a thick layer.
You can wash it off after some time, or leave it on till it is completely absorbed.
How Often to Use
You can use this mask/ balm daily.
How It Works
Lemon is a known lightening agent. Glycerine is one of the best known natural skin hydrating agents. Together the two can reduce pigmentation and plum up your lips in a short period.
2. Beetroot Lip Balm
Beets have a naturally rich colour pigment from the compound betanin. This lets beetroot stain anything it touches. This is the reason a beetroot lip balm will work well to brink the pink back to your skin. Here is how to make your lips pink naturally forever.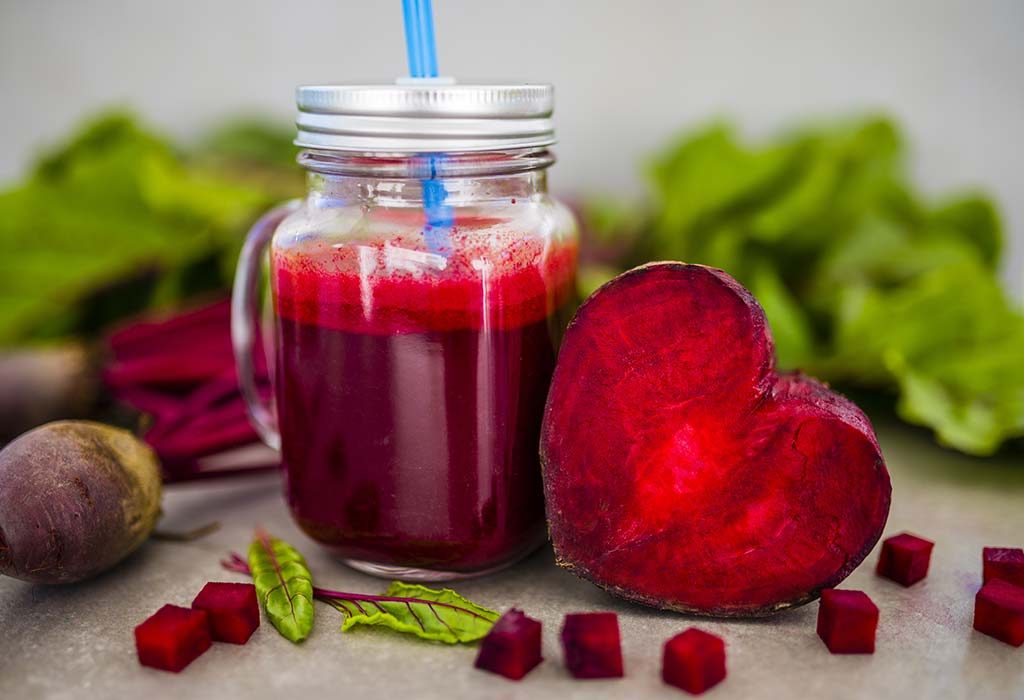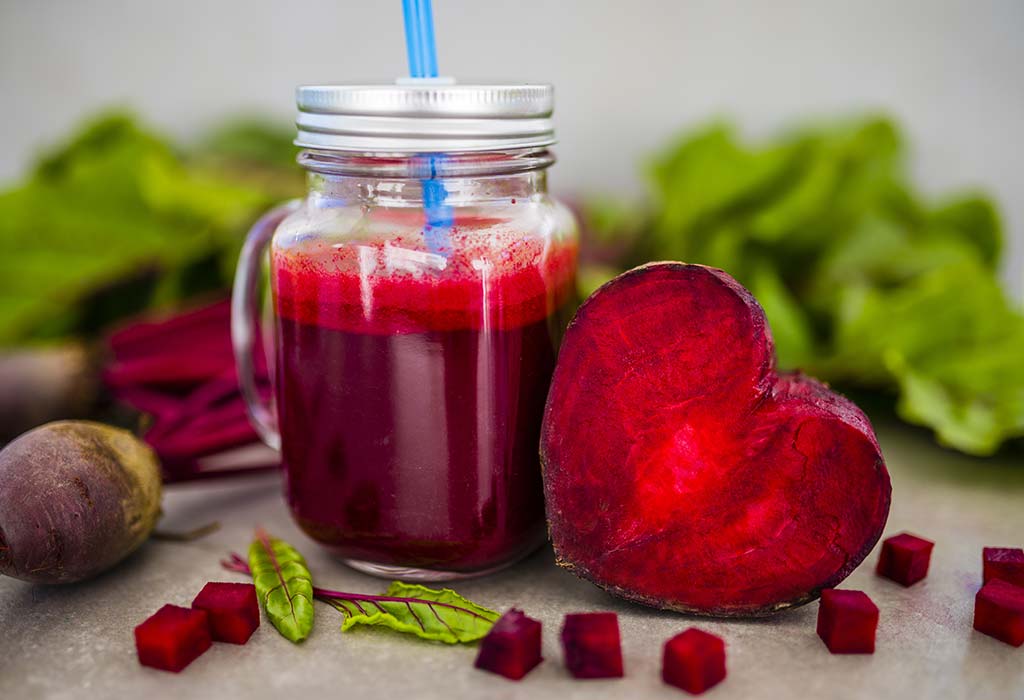 What You Need
Beetroot powder- ½ spoon (Use steamed, and pureed beet of you do not have powder)
Shea butter- 1 tablespoon
Olive oil- 2 tablespoons
Beeswax pellets- 1 tablespoon
How to Apply
Heat the ingredients in a boiler.
Mix until the ingredients combine well.
Pour the mix out into a small glass jar.
Allow it to cool before using it as a regular lip balm.
How Often to Use
Use it as you would use any lip balm. If you are not used to it, then make it a new habit because the more you apply it, the softer and rosier your lips will be.
How It Works
Shea butter and beeswax are excellent antioxidants as well as moisturisers. The olive oil is an organic conditioner. Betanin can help restore the reds in your lip.
3. Milk and Turmeric Exfoliator
Milk with turmeric can cure almost anything. Hot milk and turmeric have been used in India for ages to relieve symptoms of cough and throat infection. Cold milk can give your lips a natural pink tint while turmeric can take care of the pigmentation.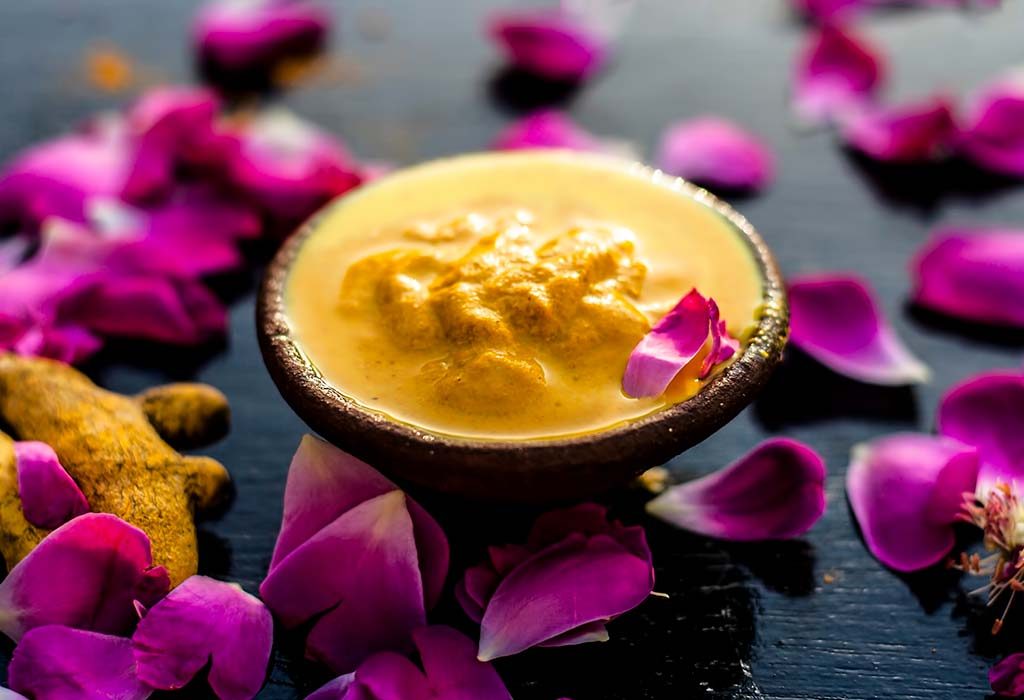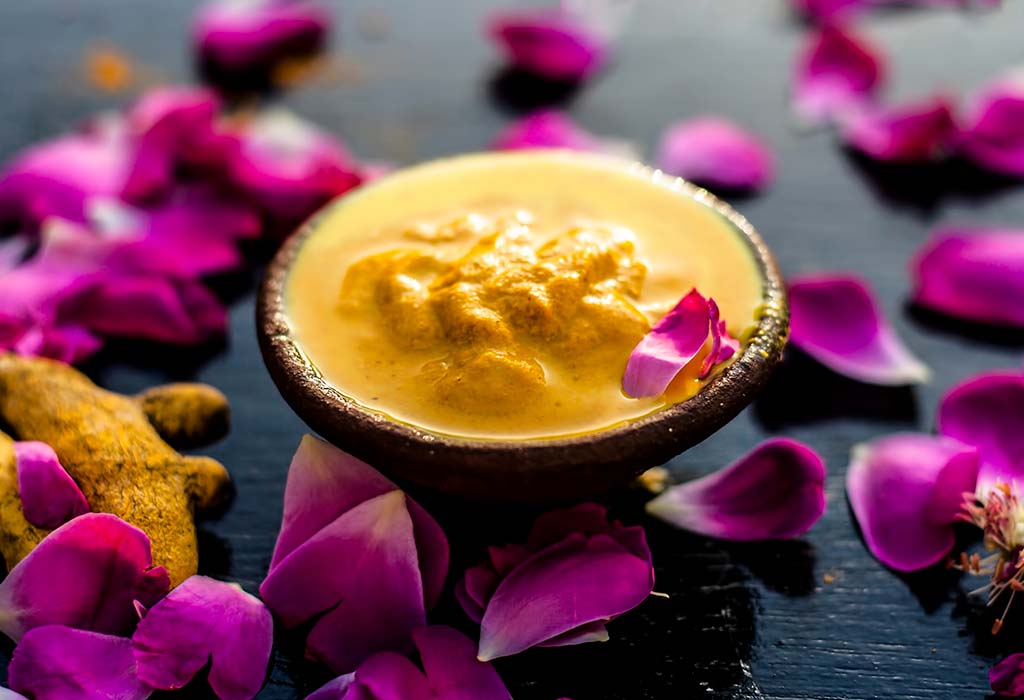 What You Need
Turmeric- ½ to 1 teaspoon
Cold milk- 1 teaspoon
How to Apply
Mix the two ingredients to form a thick paste.
Apply the paste and let it sit for 5 minutes.
Once it dries, scrub your lips gently before washing it off.
How Often to Use
Please use this remedy every alternate day regularly. It shows a marked change in the quality and colouration of your lips.
How It Works
Curcumin in turmeric is known for its medicinal properties. Milk is as a natural moisturiser and cleanser. The two combined will bring your lips back to their former rosy glow.
4. Sugar and Coconut Oil Scrub
While we take care to exfoliate our faces regularly, we may leave out our lips because we are told that the layer of skin covering our lips is too delicate and can be damaged easily. But exfoliation is as essential to your lips as it is to your face and body.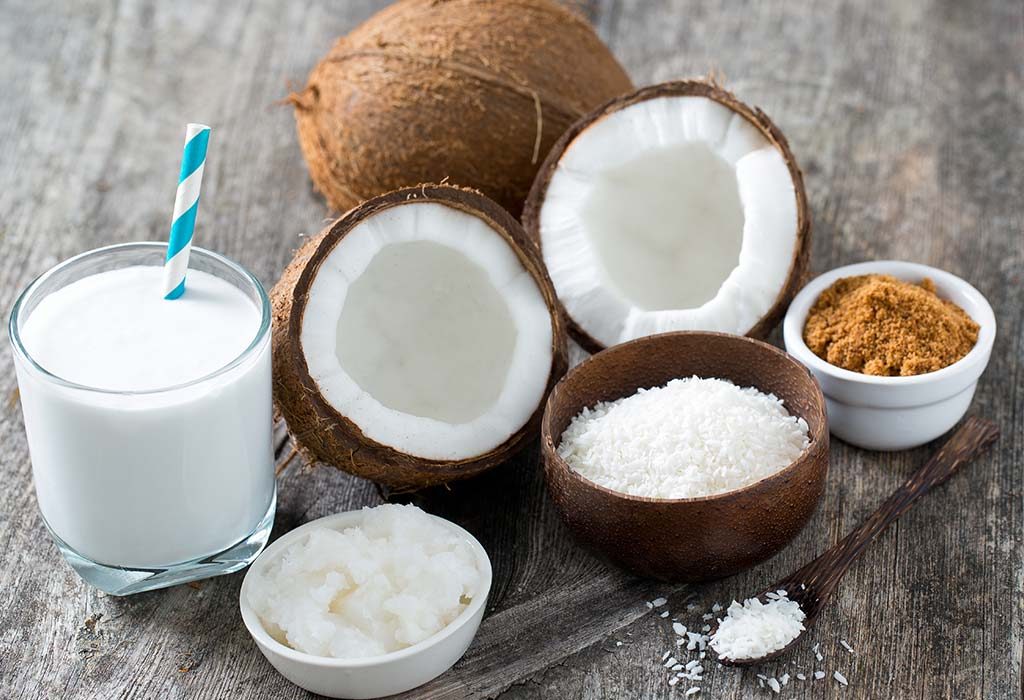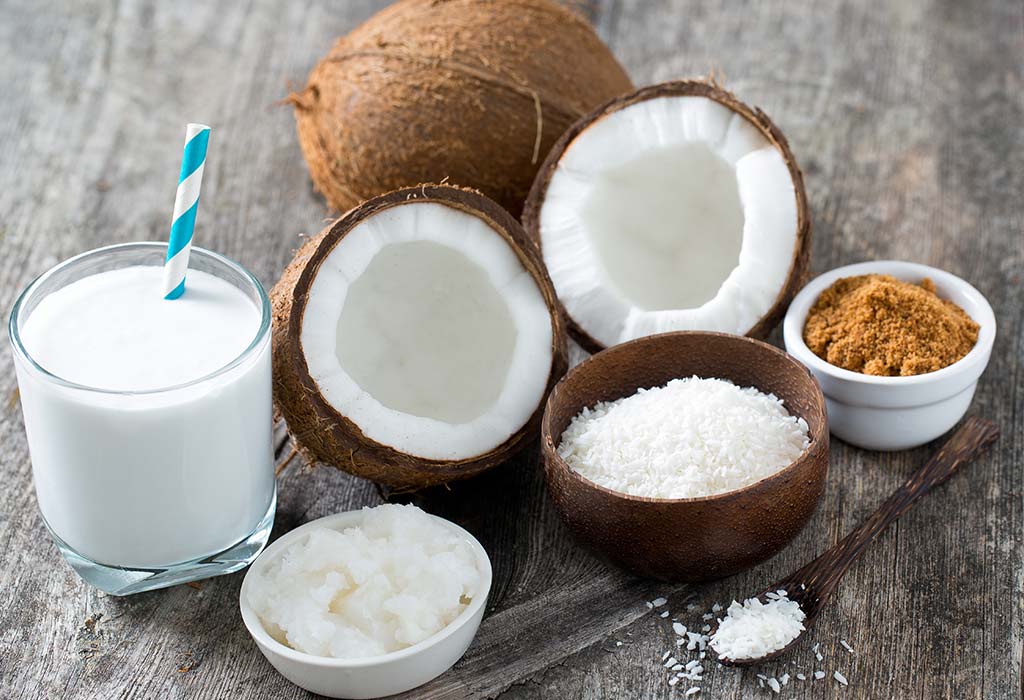 What You Need
Refined or brown sugar- 1 tablespoon
Extra virgin coconut oil- 1 tablespoon
How to Apply
Mix the sugar with the oil and blend well.
Apply a bit of this mix on to your lips.
Scrub gently in circular motion.
Wipe off the mix with a damp cloth.
Apply lip balm after the exfoliation.
How Often to Use
Use the scrub once or twice a week.
How It Works
Sugar retains moisture and works as an exfoliant while the oil moisturises and hydrates the lips.
5. Pomegranate Seeds Mask
Pomegranate is a fruit that is rich in antioxidants and works miracles as an anti-ageing remedy. But these seeds are not just yummy to eat or make juice out of, but can also be turned into excellent exfoliators.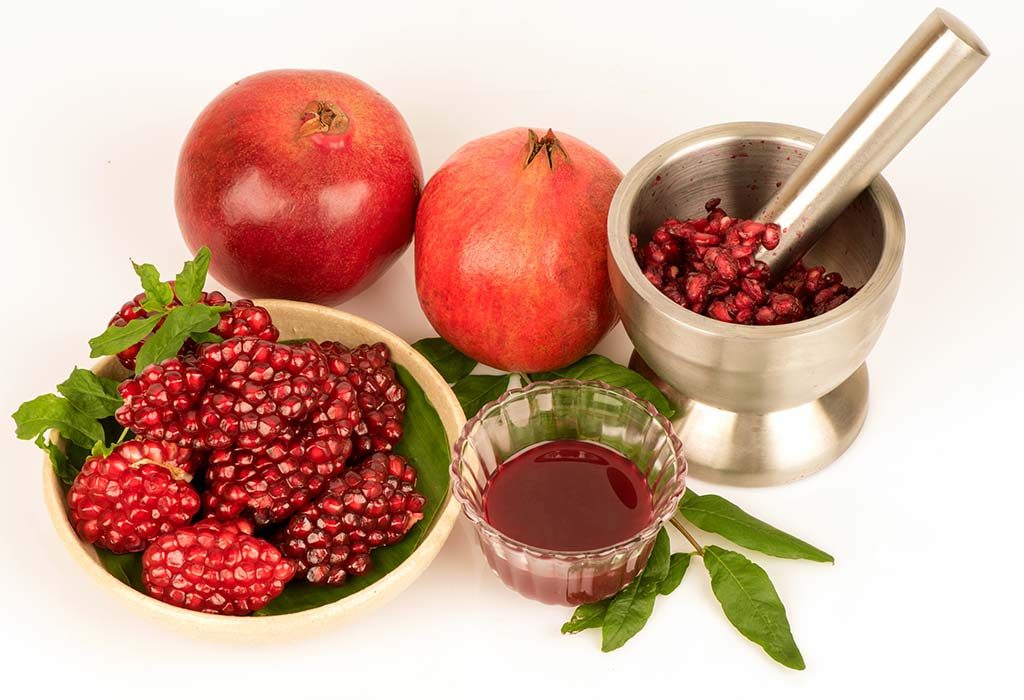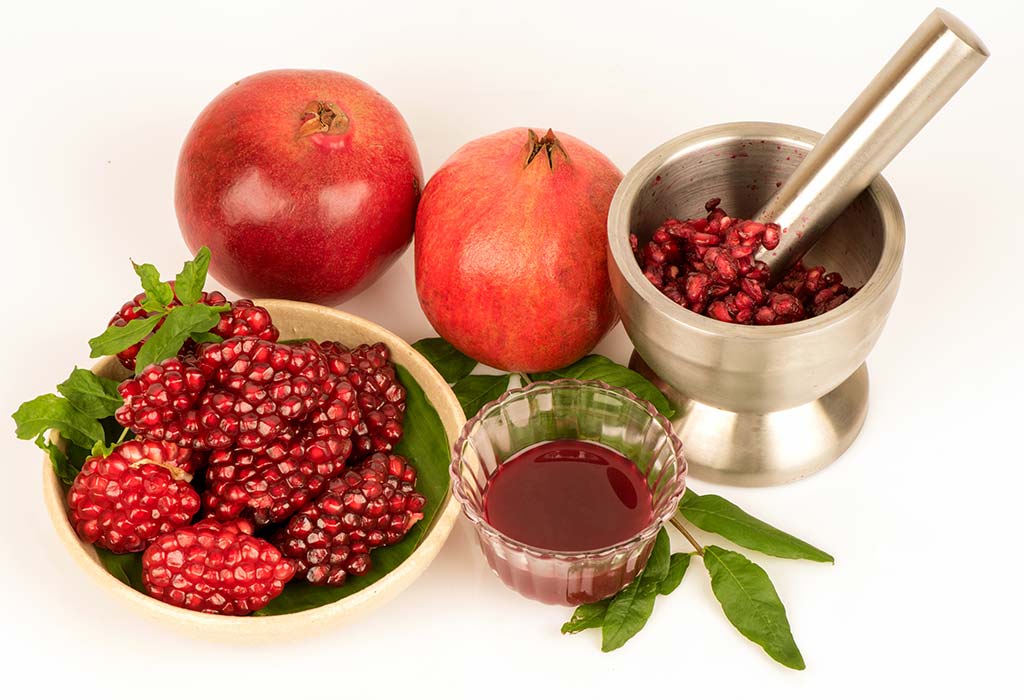 What You Need
Pomegranate seeds that are crushed well
Cream from cold milk
How to Apply
Pick out the seeds of a ripe pomegranate and crush them.
Mix it with fresh cream to create a paste.
Cleanse your lips and apply this paste on it.
Leave the mix on for approximately 10 minutes.
Wash it off with lukewarm water.
How Often to Use
If used thrice a week, the mask helps to reduce pigmentation of the lips.
How It Works
The mask exfoliates your lips gently while putting the much-needed moisture back in. Additionally, pomegranate contains punicalagin, a compound that can inhibit melanin production to reduce the darkening of your lips. Pomegranate is known also to strengthen the epidermal layer of your skin.
6. Cocoa and Chocolate Lip Therapy
As delicious as it sounds, this remedy is charming because it can fight dehydration like a few other ingredients. Could there be a more delicious way to get the gloss back into your lips?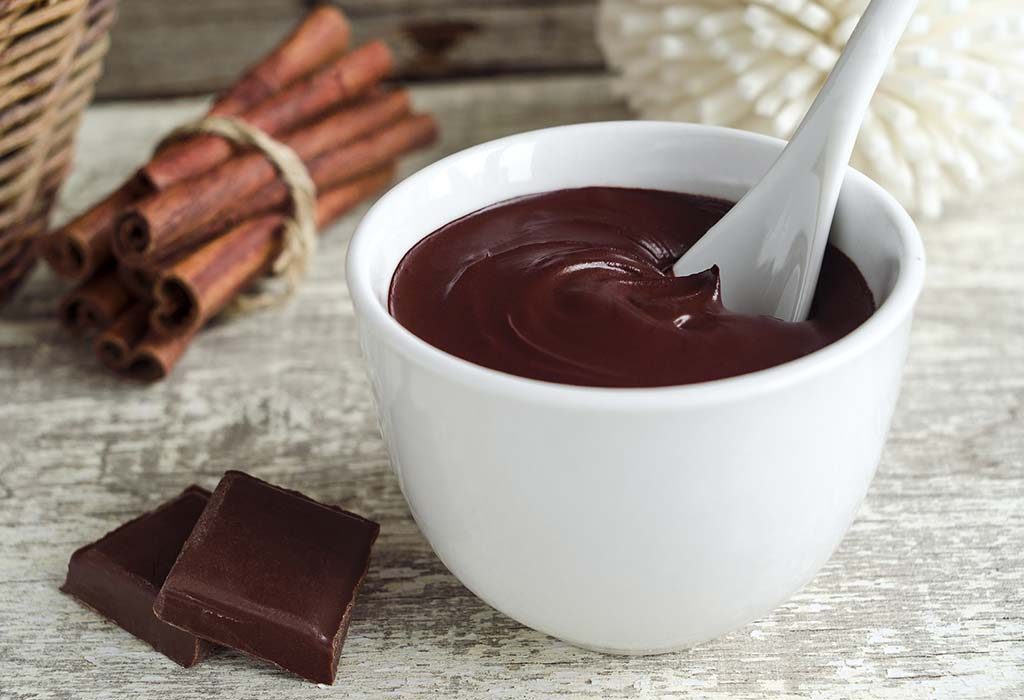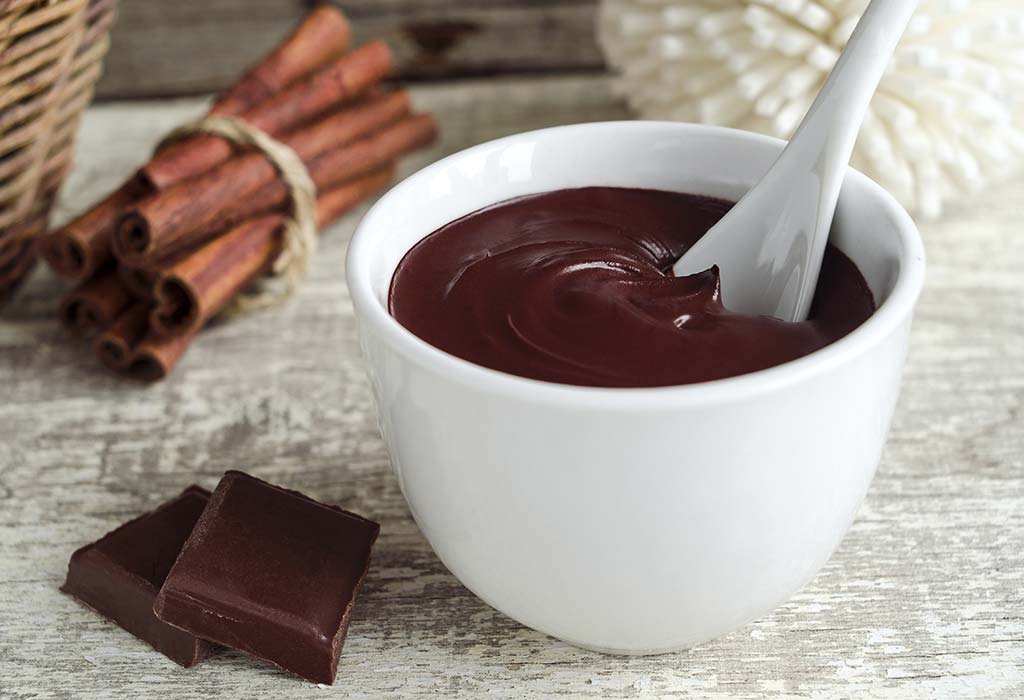 What You Need
Unsweetened dark chocolate- 2 squares of average size
Vitamin E capsule- 1
Cocoa butter- 1 teaspoon
How to Apply
Melt the cocoa butter with the chocolate in a boiler.
When the chocolate melts, add the Vitamin E oil.
Mix well and transfer to a bowl to cool.
Apply a thick layer of this mix on your lips.
Let it stay for 15 minutes.
Wash it off with warm water.
How Often to Use
If you have stored the leftover mix in a clean and dry container, you could use it as a lip balm anytime you feel your lips drying out.
How It Works
The cacao in chocolate has compounds that are rich antioxidants. They help fight the degeneration of the cells on your lips while moisturising them. This treatment works like a charm for lifeless and dark lips. Chocolate can also exfoliate dead cells, improve skin elasticity, add glow, and prevent sun damage. If you loved chocolate before, you only have another reason now!
7. Lip Balm and Toothbrush Exfoliation
This simple method can help remove debris and accumulated dead cells off your lips. It clears up flaky lips like magic.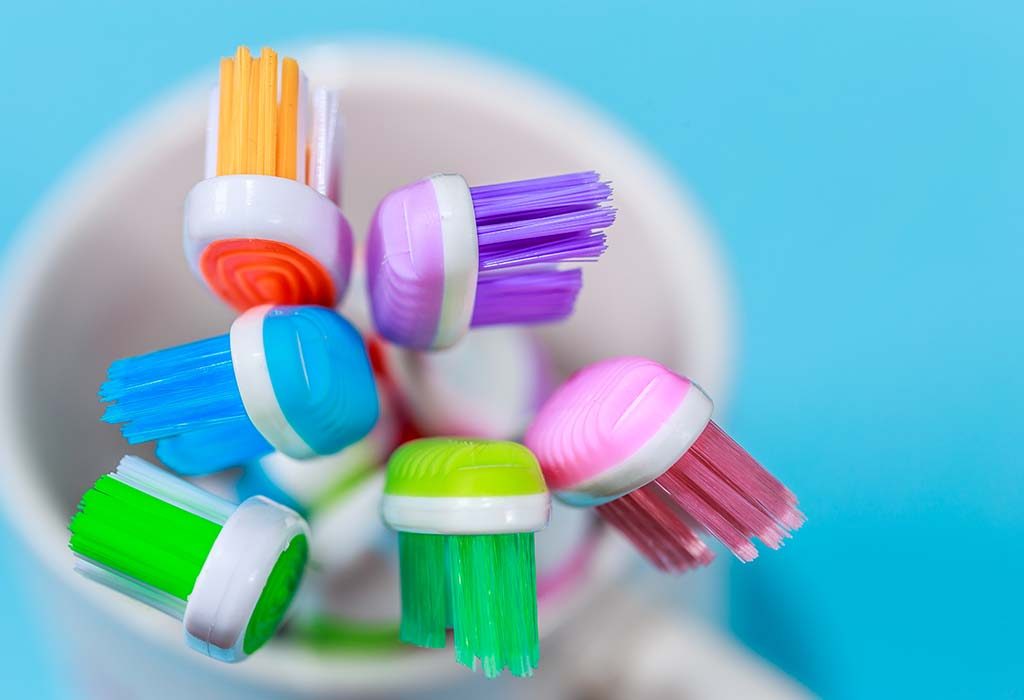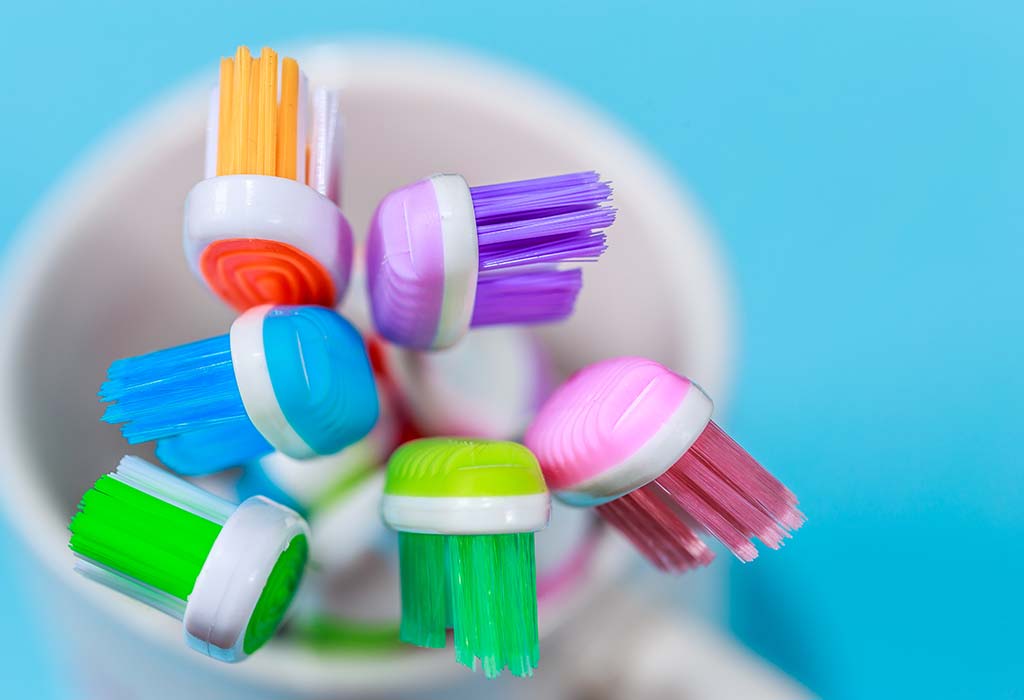 What You Need
A lip balm of thick consistency
A soft toothbrush or an old cotton cloth
How to Apply
Spread a thick layer of lip balm on your lips.
Leave it on for as long as possible. This facilitates absorption of the lip balm.
If you can keep it overnight, it works to rejuvenate your lips well.
Once it has been absorbed well, use the soft bristles to massage your lips gently while exfoliating it to remove dead cells.
Use a soft cotton cloth if you do not want to use a brush.
Your lips will feel moisturised and soft.
How Often to Use
You can do this exfoliation every day if you prefer. Keeping the lip balm overnight increases the efficacy.
How It Works
Removing dead skin cells from your lips will help replenish moisture, and reduce the flakiness. The exfoliation performed is in its gentlest form to maintain the delicate balance of the lips' membrane.
8. Lemon Juice and Almond Oil
Sweet almond oil is a simple and effective remedy for lip discolouration.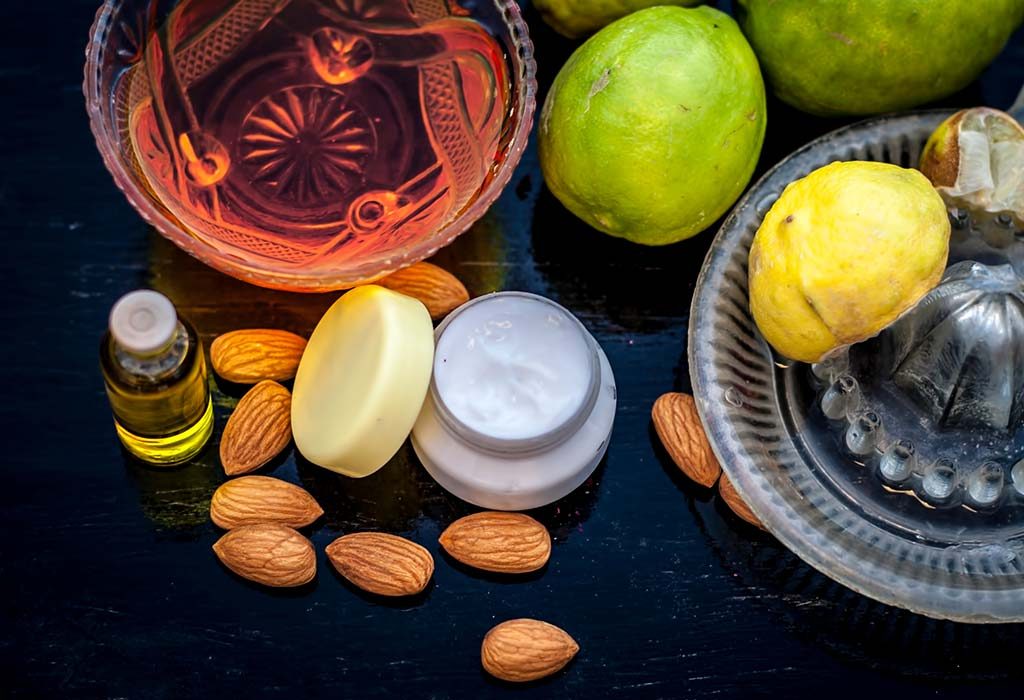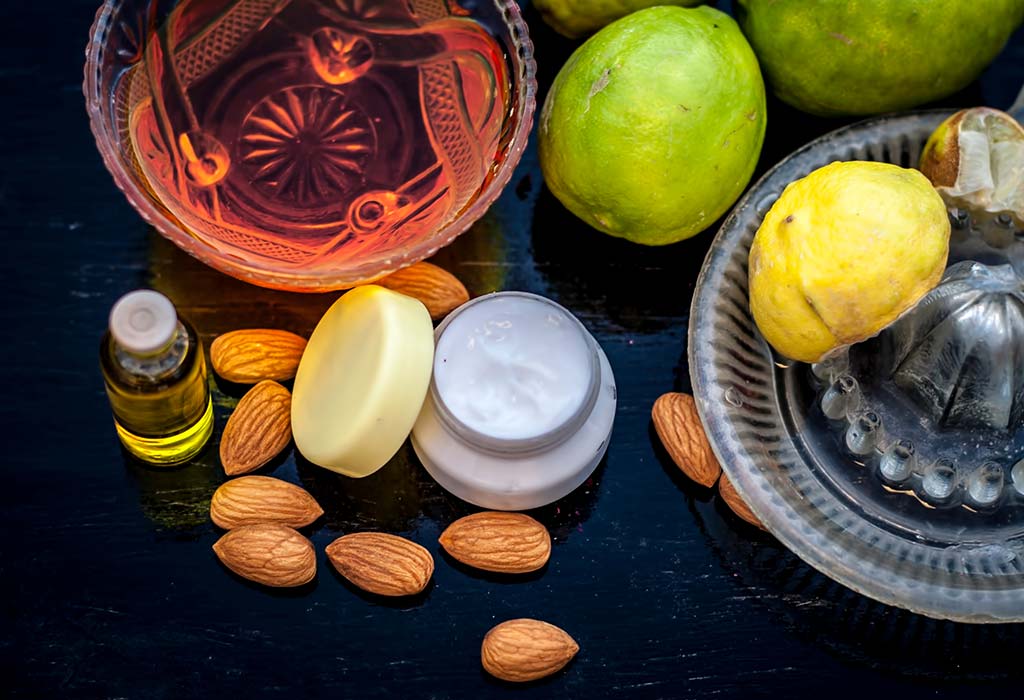 What You Need
Lemon juice- a few drops
Sweet almond oil- a few drops
How to Apply
Mix the two ingredients nicely.
Apply like a lip balm.
Let it get absorbed.
How Often to Use
Use it as often as you can remember in a day.
How It Works
Almond oil is a rich antioxidant. It can help rejuvenate your lips while removing the debris of dead cells that have accumulated. Lemon juice is, of course, a natural skin lightener and helps restore colour to your lips. This mixture can make your lips soft, plump, and supple in a matter of a few days.
9. Rose Petals Mask
Rose petals have the pink in their name. This is a wonderful remedy to patchy and dry lip problems.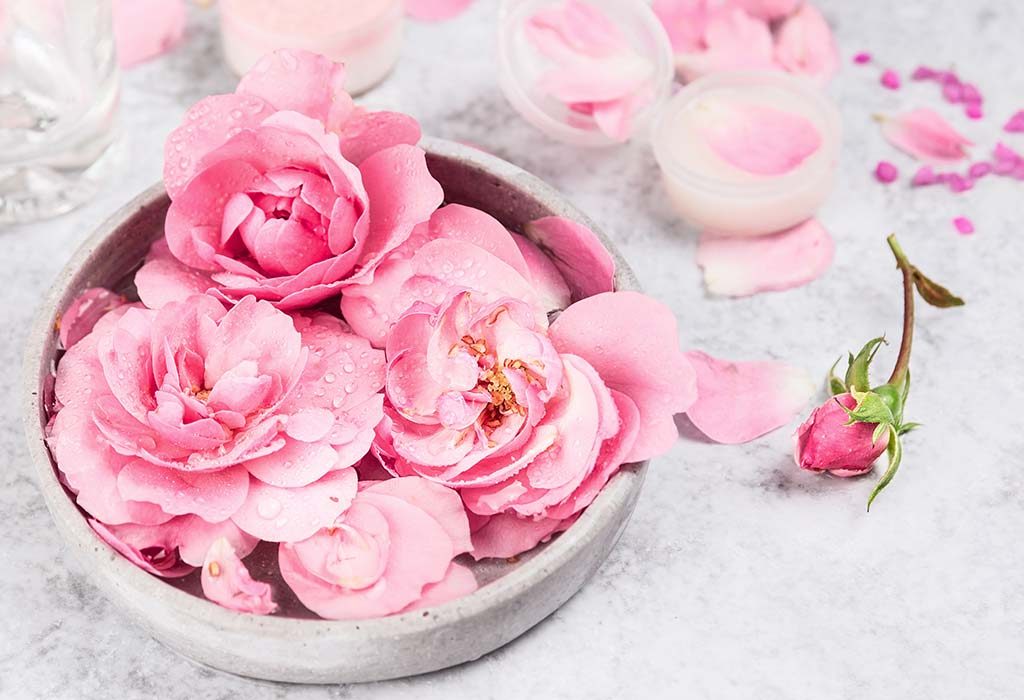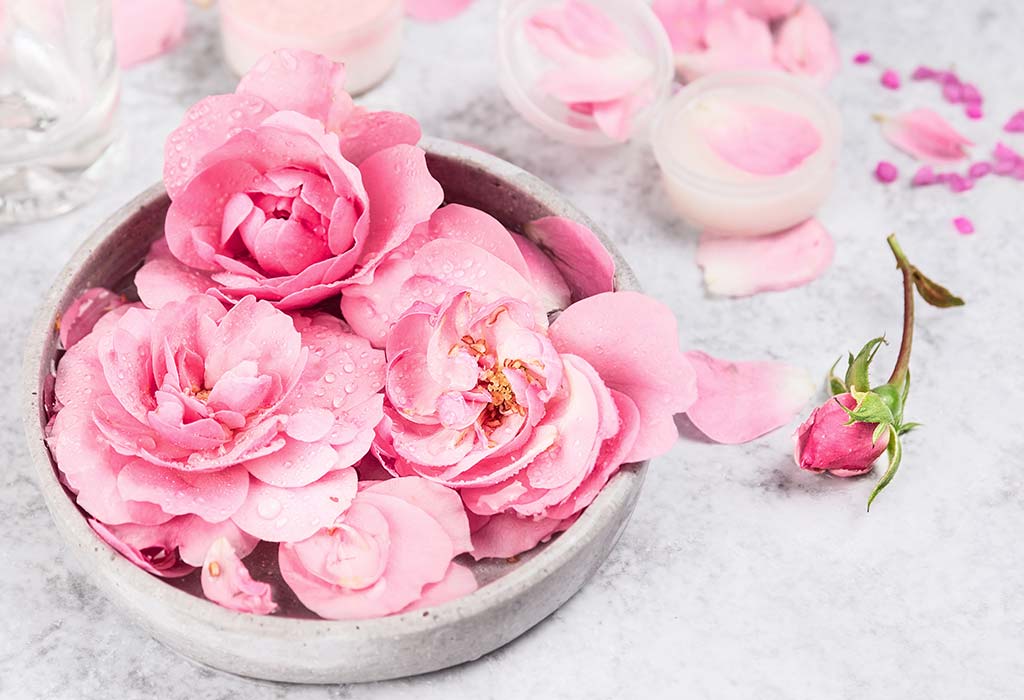 What You Need
Rose petals-5 or 6
Milk- ½ cup
How to Apply
Soak rose petals in milk for a night.
Strain the petals in the morning and mash them.
Add a few drops of the milk in which you've soaked the petals.
Make a mushy paste out of the two.
Apply this to your lips and leave on for 15 minutes.
Wash it off with cold water.
How Often to Use
If you fancy really rosy lips, you could do this every day. Done at night, the results will be even better because any remedy works like magic when the body is in resting mode.
How It Works
Natural oils and sugars are the secrets that rose petals hold. These help to lock in the moisture and work in an anti-inflammatory way while the milk moisturises the skin. Rose petals are known to revitalise the skin and bring back a glow to it. Rose has antibacterial, antifungal, and antiviral properties that make it an ideal ingredient for the treatment of cuts, abrasions, dryness, and burns.
10. Coriander Lip Mask
Coriander isn't just a garnish that you use in your dishes. It is a powerful medicinal plant that has curative properties. It could be your answer to one of the best home remedies for pink lips in 15 days.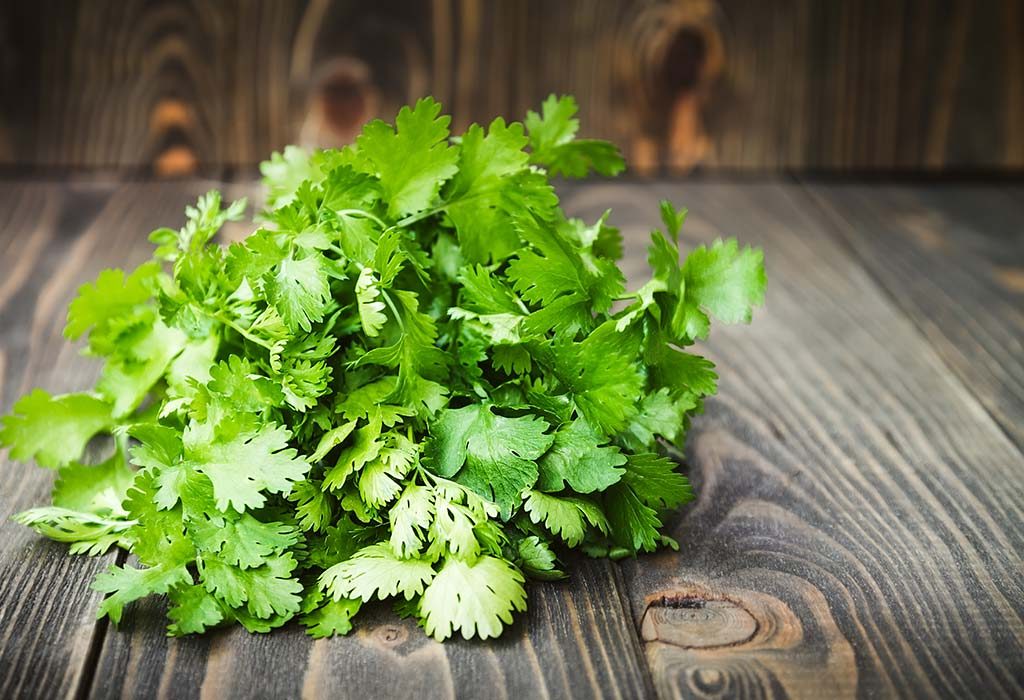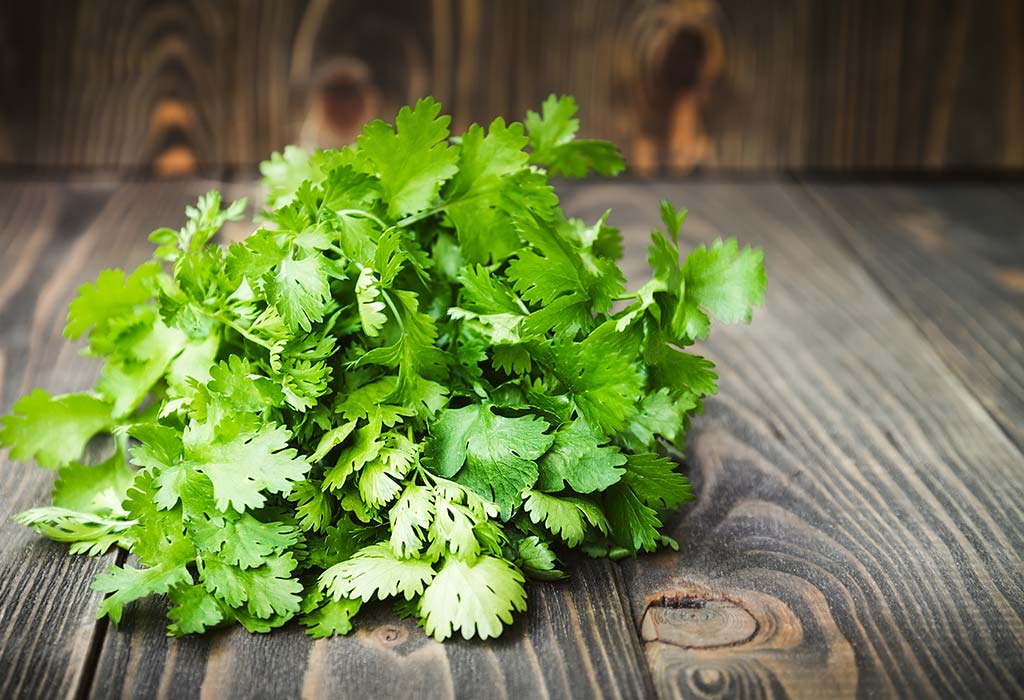 What You Need
A handful of coriander leaves
How to Apply
Crush the leaves into a thick paste.
Apply the paste on to your lips.
Let it sit for 20 minutes.
Wash with warm water and pat dry.
Apply lip balm.
How Often to Use
Use it every day for a few weeks.
How It Works
Coriander leaves are rich in beta-carotene, lutein, beta-cryptoxanthin, and zeaxanthin. They are known for their antifungal and antioxidant properties. These leaves are also widely known for their ability to flush out toxins. The power of this mask can help restore the colour and quality of your lips if used with dedication.
Essential Tips to Consider
There are a few more things that you can do to bring the rosy colour back and keep it forever:
Eat tomato, melons, and cucumber to maintain hydration levels.
Saliva dries out the lips further. So do not lick chocolate lip masks or honey and sugar scrubs off your lips.
Commercial lip balms have many chemicals and preservatives. It takes only a little effort to make your lip balm at home.
If you are a smoker, know that no remedy will be lasting until you kick the habit.
Remove your makeup before going to bed.
Wear sunscreen if you spend the day under the sun.
Exfoliate even your lips, and use a mask too.
Strangely, it is also said that applying a couple of drops of mustard oil around your belly button can help you have softer lips. It might be tied to the fact that the oil cools the body temperature in some way, enabling relaxation. It may sound outlandish, but it seems to have worked for our grandmothers and may be worth a try!
So if you have dark, chapped, and flaky lips, the remedies we have mentioned can well be your chance to get back the sheen and colour of your lips. Bringing back the colour should be the least of your worries, thanks to the comprehensive list that we have put together for you. Keeping your lips in the pink of health is what you need to work on. It takes determination and consistency to try a treatment and stick to it until you see results. You needn't try them all. Pick the ones that are easy for you and make sure that you continue to use them even after you have regained the colour and suppleness of your lips.
Also Read:
Important Reasons to Use Herbal Makeup
Makeup Mistakes to Avoid during Family Vacation
Kajal Mistakes That Can Damage Both Eyes and Makeup