10 Delicious Recipes for Ramadan You Should Try for Your Family and Friends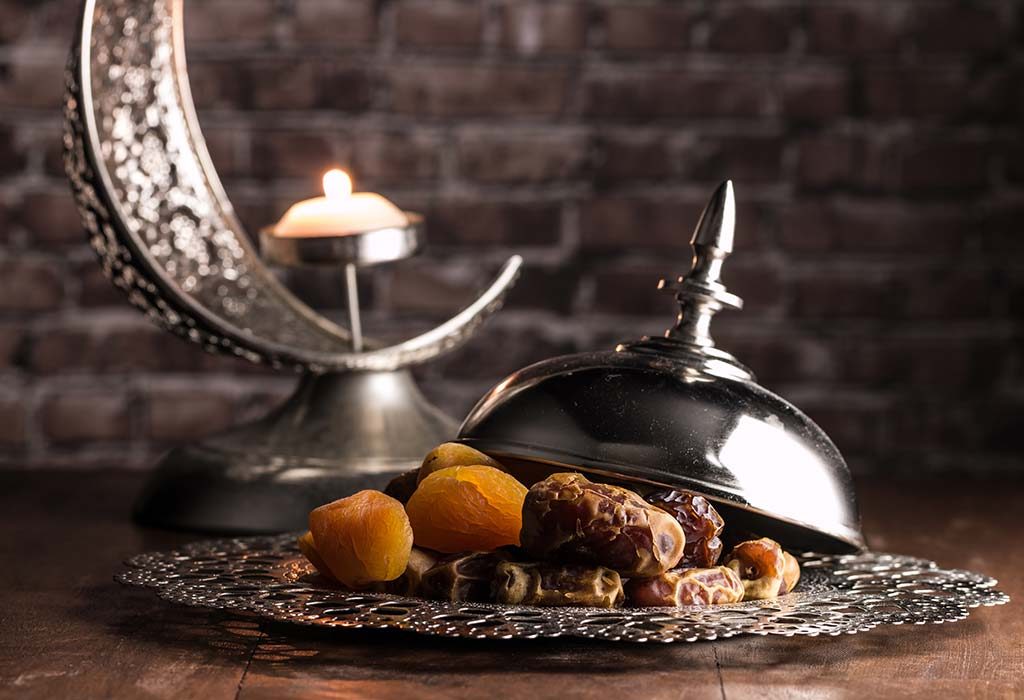 In this Article
Ramadan comes with prayers, fasting, and devotion. While it is the time for prayers, you can also look forward to the delicious meal post the fast. With these easy snack recipes, Ramadan will be unforgettable.
Easy and Delicious Ramadan Special Recipes
For Ramadan, quick recipes are easier to make. Take a look at some of the most famous dishes!
1. Dry Fruit Milkshake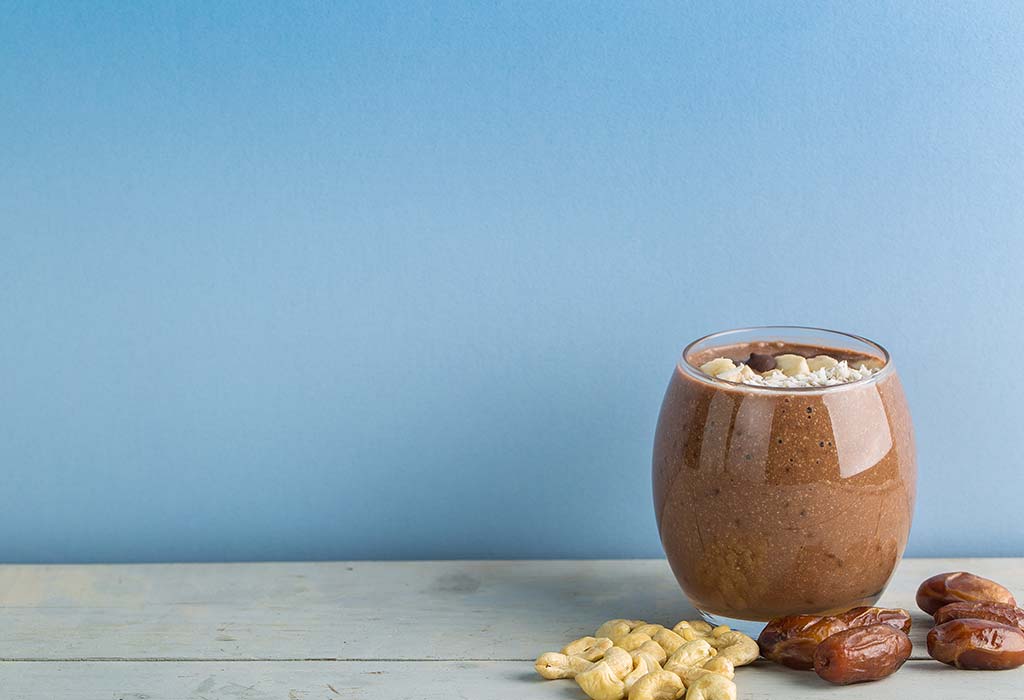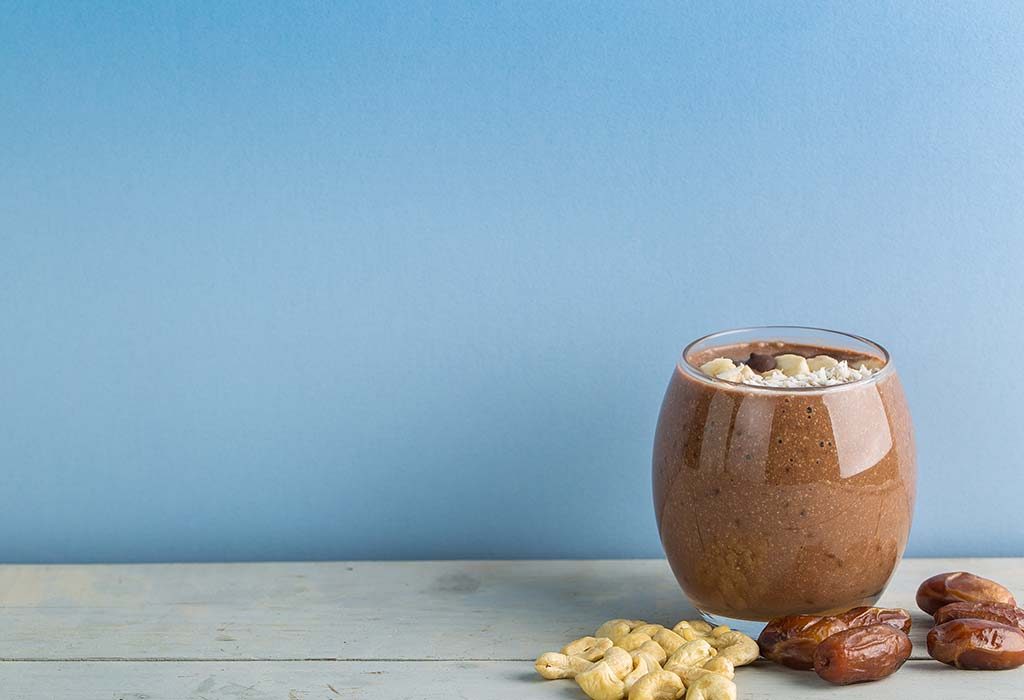 Break your fast with a refreshing glass of this delicious fry fruit milkshake.
Ingredient
Almonds (1/4 cup)
Pistachios, unsalted (1/4 cups)
Cashews, unshelled (1/4 cups)
Dries raisins (1/4 cups)
Unseeded dates, 8 pieces
3 dried figs
Milk (1/2 cup)
Preparation Method
Start by blending all the chopped nuts in the milk in a blender.
Add two more cups of milk with the sugar as required.
Keep blending till you see the froth.
Stir the shake well and pour it in the glasses.
You can garnish it with some fruit slices and serve it with dry fruits.
2. Harira, The Moroccan Soup for Ramadan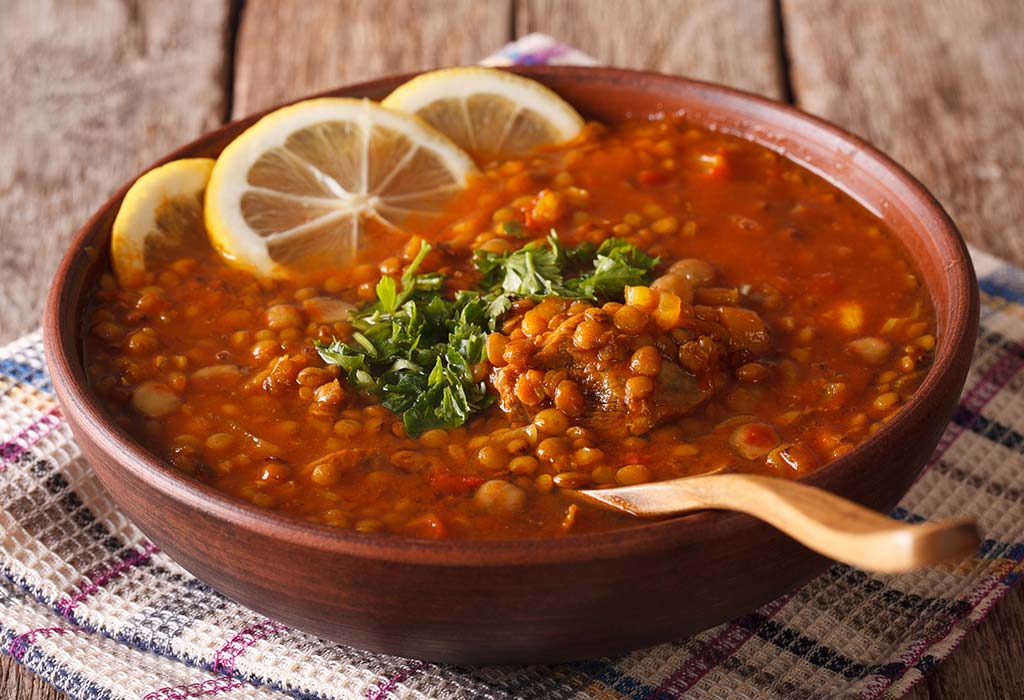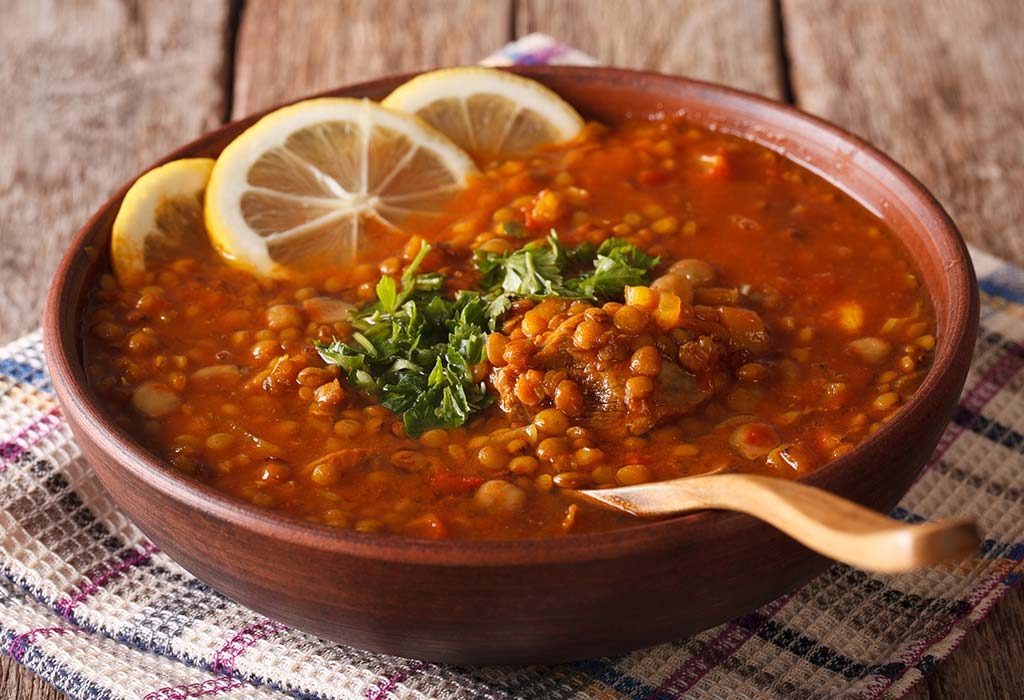 This soup is one of the easy-to-make Ramadan recipes in the savouries category.
Ingredient
Olive oil (4 tbsp)
Onions, finely minced (1/2 cup)
Celery, diced (two stalks)
Tomatoes, diced (four)
Garlic (3 cloves)
Tomato paste (2 tbsp)
Cooked brown lentils (1 cup)
Cooked chickpeas (2 cups)
Preparation Method
Begin by heating 4 tablespoons of olive oil in the light flame of a Dutch oven.
Put the minced onions into the oil and cook them till they are translucent. The celery stalks should also be added and continue to sauté.
Add the tomatoes and cook for a minute or two and then include the garlic and teaspoons of tomato paste.
Stir it well and then put the brown lentils and the chickpeas.
You can also include cumin, paprika, coriander, cinnamon, salt, red, and black pepper flakes for a little flavour. To intensify the aroma, you can add mint, cilantro, and parsley.
Into this mixture, pour the lamb broth and boil it well. The heat should be reduced to medium-low, and it should be covered for about 20 minutes.
Finally, you can add fresh kale and spinach. Stir well. Raise the heat and allow it to cook for 10-12 minutes.
After it is done the cooking, remove the heat and serve with lime or lemon wedge.
3. Algerian Kefta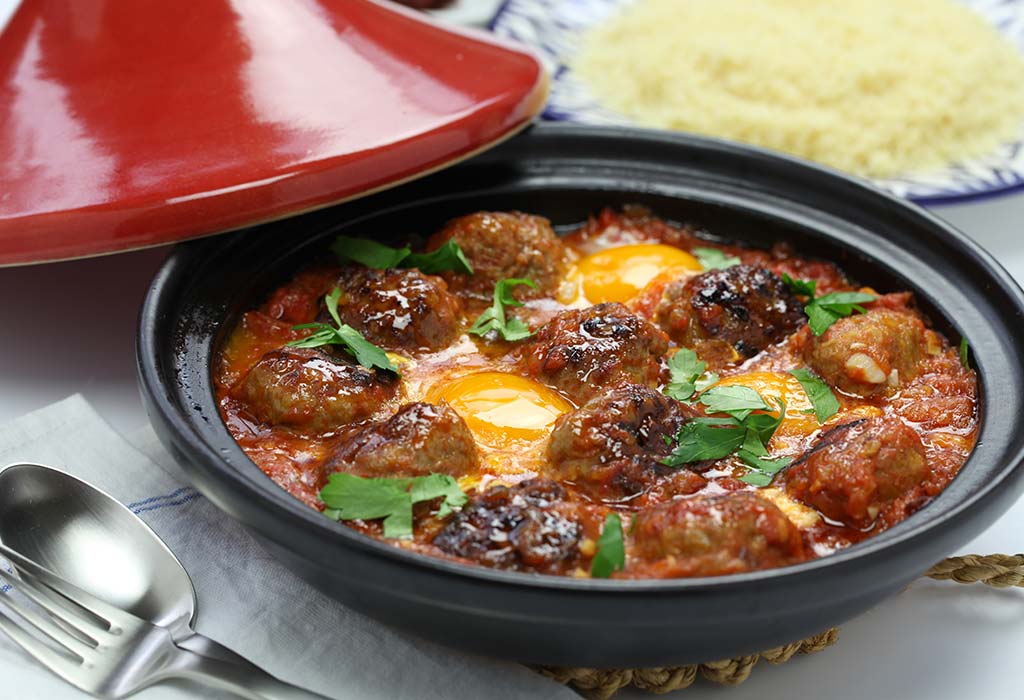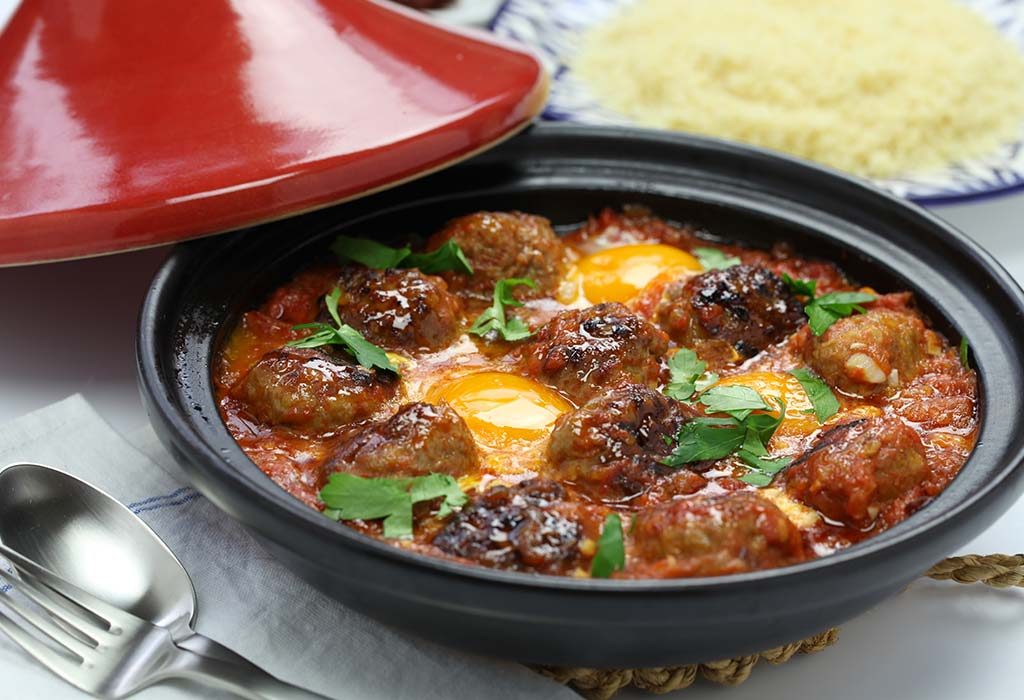 This is an incredible mouth-watering dish where beef is at its best.
Ingredient
Lean ground beef (1 lb)
Minced garlic (2 cloves)
Finely chopped onions (1 tbsp)
Oil (4 cups)
Salt
Pepper (1 tsp)
Preparation Method
Combine the ground beef with the chopped onions and minced garlic until they are incorporated. Slowly knead it with your hands.
This meat mixture should be shaped into 11/2-inch oblong patties so that you will get around 12 meatballs. Heat it is medium-high heat.
In batches, you can start browning the patties until they are no longer pink and are crispy on both sides for about 10 minutes.
Keep the meatballs aside in a serving dish.
After reducing the heat, the onions should be stirred. Cook them in the drippings until they are translucent and soft.
Add 2 cloves of garlic and stir well for some more seconds. Then add the tomatoes, parsley, and ½ teaspoon Ras-el-Hanout with water.
Pour this sauce over the meatballs and serve in a serving dish.
4. Malabar Moplah Kozhi Ada
This is a tasty and traditional snack. It is a Malabar special.
Ingredients
Boneless Beef
Flour
Ghee
Onion
Green chillies
Ginger paste
Garlic paste
Turmeric powder
Fennel powder
Garam masala powder
Cumin powder
1 tsp of coriander
Pepper
Curry leaves
Salt
Oil
Preparation Method
Take the flour, ghee, and salt and add them in a bowl. Combine them well.
Add some water little by little, knead them and make them into a smooth dough. Make sure that the dough made is not too soft.
Clean the beef and cut it into medium pieces. Wash it thoroughly while the pieces are in a strainer.
Pressure cook the meat with turmeric powder, pepper, salt, and water. Switch the stove off and let the steam release. Open the lid and let the dish cool for a while.
Clean onion and thinly slice it. The green chillies must also be crushed.
Add the onion into heated oil taken in a pan. Add the curry leaves also. Sauté them well until the onions are softened and light brown.
Mince the beef before adding it into the pan with onions. Add cumin, garam masala, fennel powder, and salt. Until the meat is dehydrated, sauté them. Keep the meat aside after switching off the stove.
Roll out a thin circle of dough. Place two teaspoons of the meat filling and fold them into a semi-circle.
Heat the oil and fry these Adas until they are golden brown. Serve them.
5. Chakchouka (Shakshouka)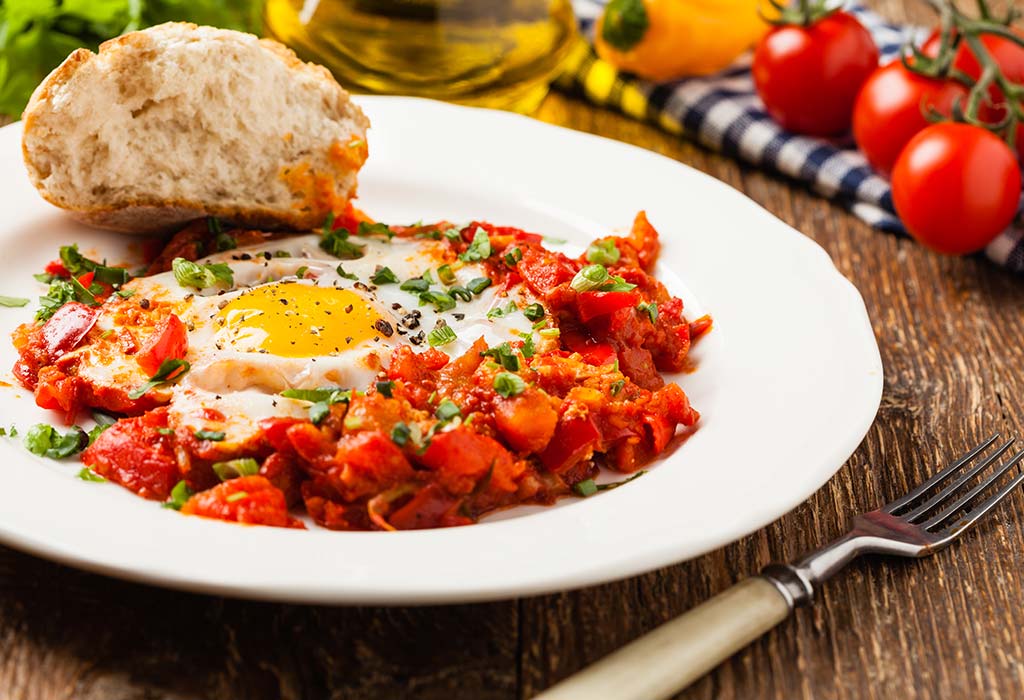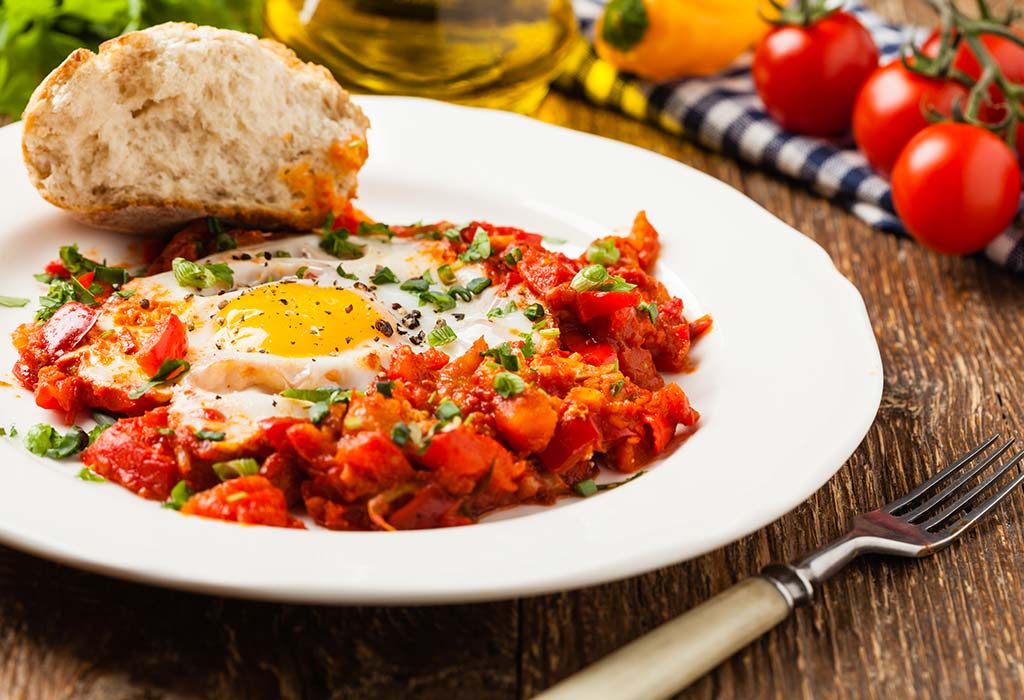 Your family will love this finger-lickin' dish.
Ingredient
Olive oil
11/3 cups of chopped onions
One cup of sliced peppers
2 cloves of minced garlic
Preparation Method
Heat the olive oil in a skillet and then stir the onions and the peppers.
Add the garlic, cook and stir until the onions are translucent and the vegetables are chopped for about 5 minutes.
Add the tomatoes, a teaspoon of cumin, paprika, salt, and a finely chopped chilli pepper. Mix them well in a bowl. Pour them into the skillet.
Uncovered, simmer the tomato juices till they are cooked off for about 10 minutes. For the eggs, make four indentations in the tomato mixture and crack them.
Cover the skillet. The eggs should be cooked until they are firm for about 5 minutes.
6. Saag Qeema
This dish goes very well with rice and rotis and is an authentic dish. It is delicious and rich in nutrients as well.
Ingredient
Chopped bunches of spinach
1 tsp Dill
1 tsp fenugreek seeds
Lamb (1/2 kg)
1 tbsp turmeric
1 tbsp red chilli powder
1 tbsp ginger garlic paste
6 chillies, finely chopped
Preparation Method
Soak the finely chopped dill, spinaches, and fenugreek in ½ tsp of turmeric for around 20 minutes after washing them thoroughly.
Heat the oil in a skillet. Sauté the chopped onion in the oil and add a tablespoon of turmeric powder, red chilli powder, and ginger garlic paste. Cook them all for some time.
Add some salt and the lamb and let all the ingredients cook for a while until the water dries out.
Once dried, add the finely chopped green chillies and the soaked veggies. Mix well.
When the oil comes out, add some butter. Cover the mixture until they are cooked.
Serve after excess water is dried out.
7. Crispy Mutton Strips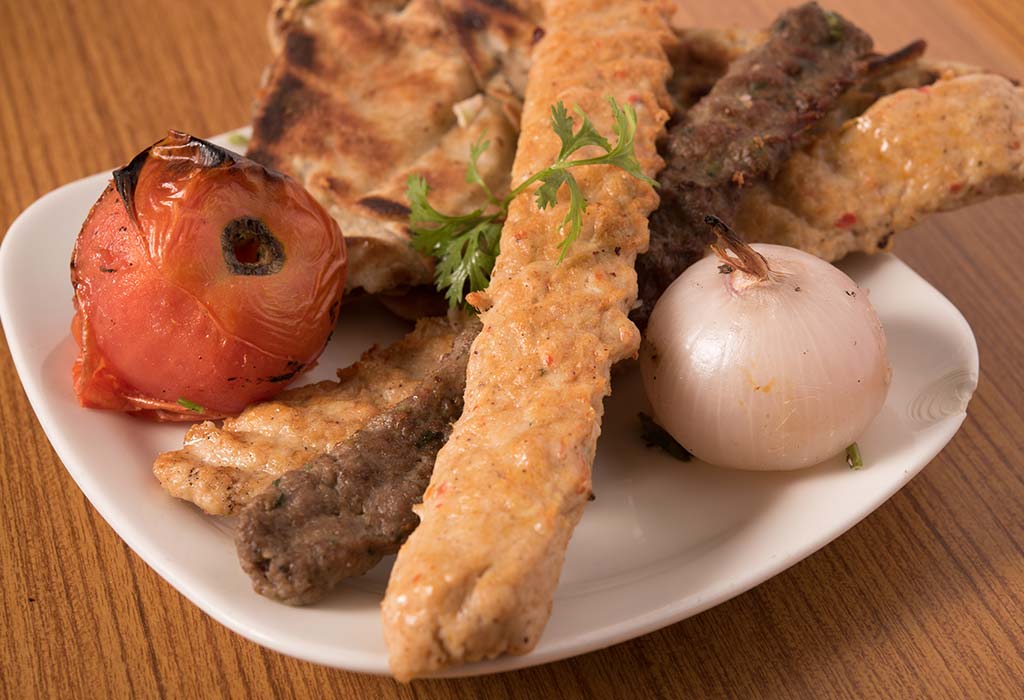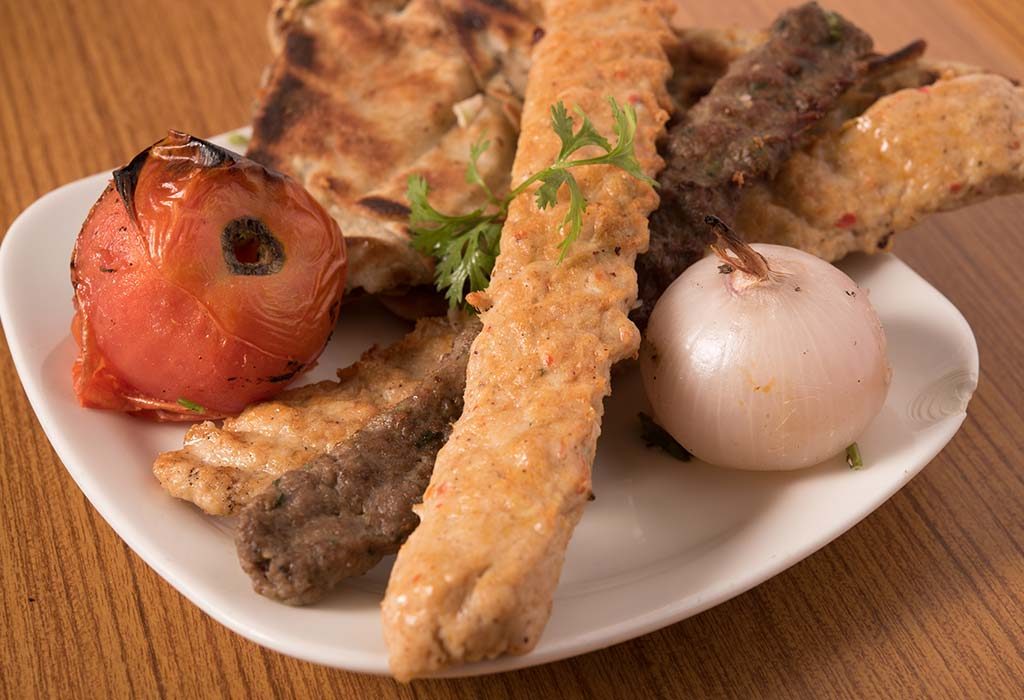 Mutton fried with onion and spices makes a fantastic feast. This dish is rich in flavour and aroma.
Ingredient
Green chillies
Mutton
Coriander leaves
Garlic paste
Spring onion
Salt
Flour
Black pepper
Oil
Lemon juice
Cornflour
Preparation Method
Add together one onion, 300 gms of minced lamb, ¼ bunch coriander leaves, 3 green chillies, 1 tablespoon of garlic paste, and spring onion in a chopper to finally make a mixture.
After shifting this mixture into a bowl, add 2 tablespoons of corn flour, salt, egg, a tablespoon of flour, lemon juice, and black pepper and mix them well.
Discard the bread crusts and press well with a rolling pin.
Spread the mixture on the bread slices and roll them like Swiss rolls.
Heat the oil and deep fry the rolls. Remove the oil with kitchen paper and serve with sauce.
8. Shahi Egg Rolls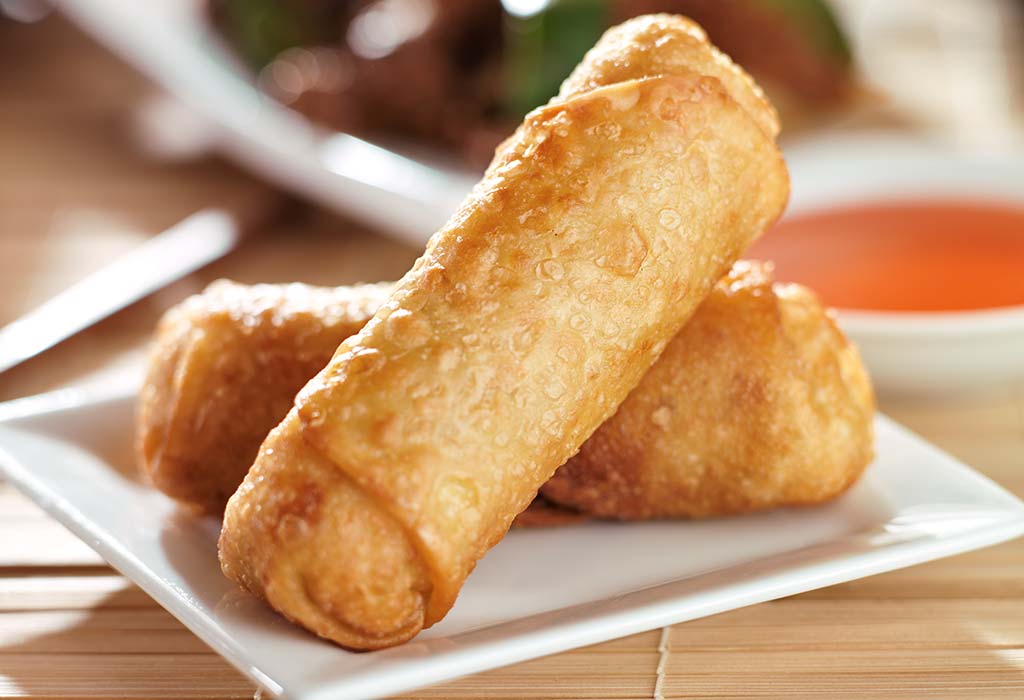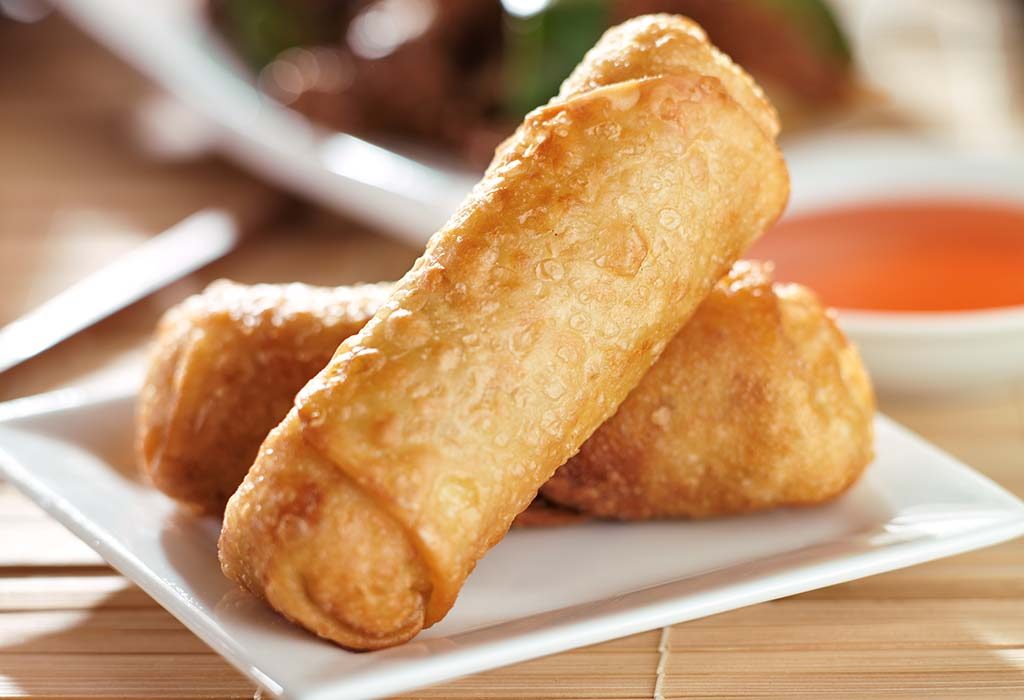 This recipe is going to spice up your Ramadan recipes for iftar.
Ingredient
Kheema
Chillies
Garlic and Ginger
Onion
Coriander leaves
Almonds and Raisins
Mint leaves
Pistachio
Eggs
Saffron essence and Garam masala
Preparation Method
In 3 tbsp of ghee, fry a piece of ginger, one chopped onion, 4 chopped chillies, and 4 cloves of garlic till they are soft.
Add 250 gms of kheema. Brown them properly on all the sides.
Mix coriander leaves and chopped mint; 2 tbsp sliced and fried pistachios and almonds, 3 tsp fried raisins, 1 tsp essence of saffron, 1 tsp of garam masala. Mix them well and then remove from fire.
Take five egg whites and yolks separately and beat them well. Use salt to season the yolk and fold them into the white with 11 tbsp of flour.
Now grease and heat a skillet.
In a thin, round shape spread 2 tbsp of the egg mixture.
Remove from the plate when they are fried until they are firm. They should not become brown.
Now take the kheema filling and place a portion of it on one end of an omelette. Roll it into a tight roll.
Deep fry them till they are golden and then drain them. Place them in a serving dish. You can also cover these rolls in tomato sauce.
Garnish with shredded beetroot and cucumber. Serve with crisp potato chips or wafers.
9. Kulfi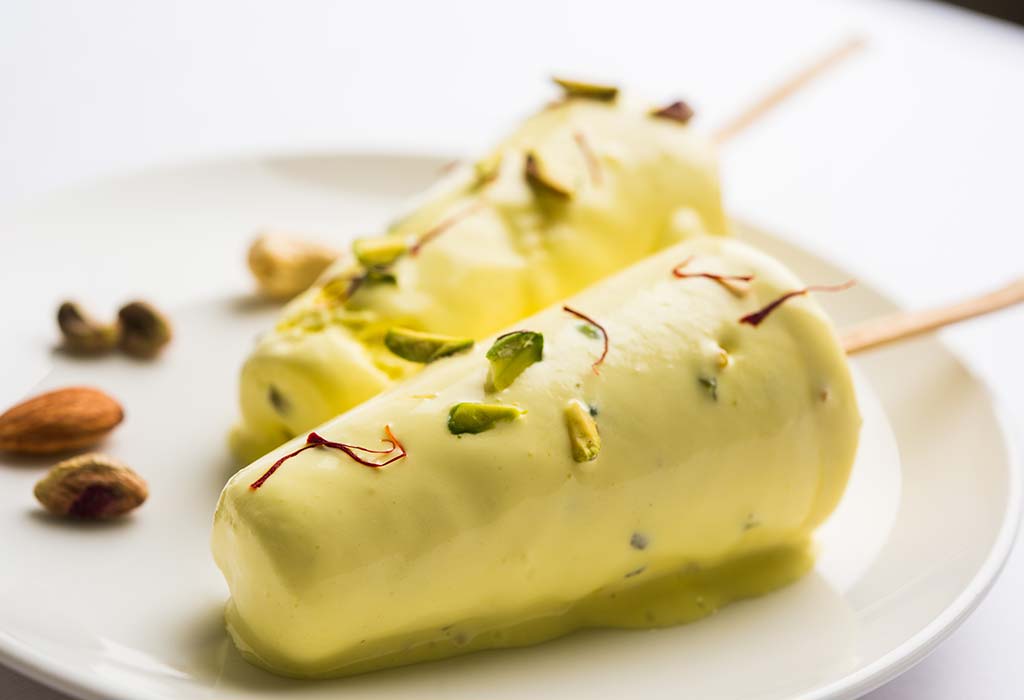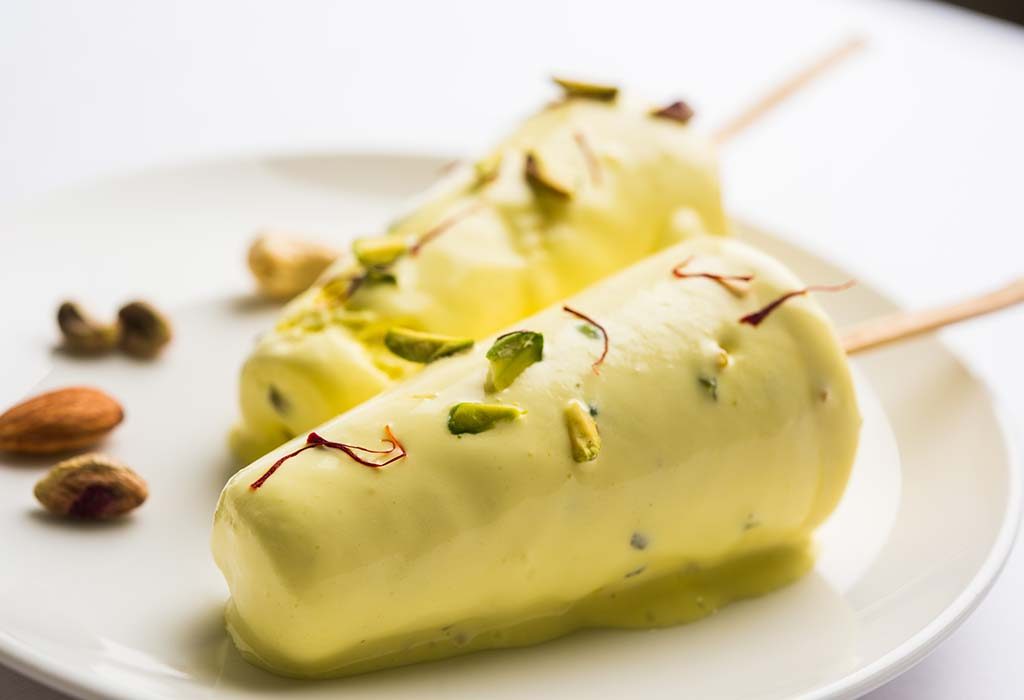 This Indian frozen dessert is worth a try as it is made of full cream and almonds — all it needs a few minutes of stirring.
Ingredients
Milk
Sugar
Blanched almonds
Cardamoms
Preparation Method
Take 2 litres of milk in a heavy pot and boil it.
Turn the heat down when the milk starts to rise and allow the liquid to simmer vigorously. It should not be over boiled.
Add 10 cardamoms to this.
Stir it frequently. The milk will reduce to around a third of its initial amount.
Stir it in when you see a film forming on top of it. Discard the cardamom pods. Add 10 blanched and chopped almonds with 5 Tbl of sugar.
Stir it well and let it simmer gently for about 2 to 3 minutes.
Pour the milk into a vessel and let it cool completely. Add some unsalted pistachios and stir them in.
Cover the dish and place the vessel in the freezer.
To break up the crystal, stir the ice cream every 15 minutes.
Divide the ice cream into smaller cups when it becomes hard to stir. Cover them and freeze before serving.
10. Bedouin Fresh Date Sweet (Rangina)
Desserts are an essential part of the meal, and so is this one.
Ingredients
Butter
Dates
Rice flour
Cardamom
Preparation Method
Arrange the dates on a small plate after removing their pits.
Stir 4/12 tbsp of melted butter in 3 ½ tbsp of ground rice flour.
Stir in medium heat until the flour becomes light-medium golden brown.
Remove the heat and stir the mixture in fresh cardamom.
Stir occasionally while allowing it to cool slightly. When it is warm, pour it over the dates and serve it after it cools.
These Ramadan recipes are sure to add variety, nutrition, and colour to your table. Try them out during this festival.
Also Read:
Protein Vegan Sources to Include in Your Diet
Lucky Foods to Consume during New Year
Health Benefits of Prunes Intake in Your Diet