10 Bollywood Celebrity Homes That Will Inspire You to Redesign Yours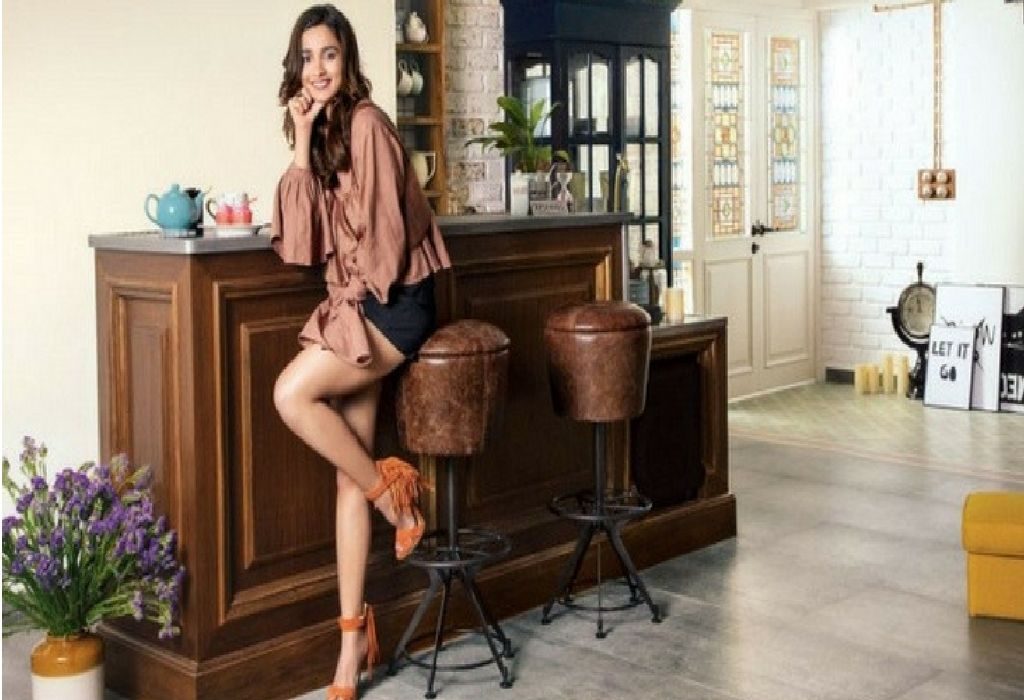 In this Article
Simple or extravagant – one thing that Bollywood celebs have in common is the love for luxury and their homes speak for this love very well!
Be it a stunning sea view apartment or a sprawling villa, Bollywood celebs have homes that are showpieces of opulence. With interiors and features that we can only dream of, the rich and the famous make sure that they spend their downtime in luxurious style! That sure must've made you curious about just how glamorous celeb homes are! Well, we've just the thing to satisfy it – an inside tour of some of the coolest Bollywood celebrity homes!
Most Beautiful Celebrity Homes and Interiors
1. Shahrukh Khan & Gauri Khan
The self-made Badshah of Bollywood is the second richest actor in the world and his house speaks for it. With interiors designed by wife Gauri, 'Mannat', as the bungalow is known, is as famous as the superstar himself!
2. Saif Ali Khan & Kareena Kapoor
Hailing from a royal family has its perks and for Bollywood superstar, Saif Ali Khan, calling the Pataudi Palace in Haryana his ancestral home is one of them. Saif and wife Kareena Kapoor Khan even had their classy wedding at the palace. Also known as Ibrahim Kothi, the Pataudi Palace is a colonial marvel that speaks of historical grandeur.
3. Amitabh Bachchan
Bollywood veteran Amitabh Bachchan's two properties, Prateeksha and Jalsa, are pretty well-known amongst Bollywood fans. While Jalsa is the actual residence of the Bachchan family, Prateeksha holds a special place in Big B's heart because he grew up in the house – the house has seen him become the Bollywood star that he is today.
4. Hrithik Roshan
Popular for his dancing capabilities and his drool-worthy body, Hrithik Roshan has a laid-back bachelor pad that he calls home. The seaside home has a playful vibe that is a perfect blend of family-friendly space and a bachelor's space.
5. Alia Bhatt
Alia Bhatt, a star on the rise, recently got her own space at the young age of 23. The pretty space that she will be sharing with sister Shaheen is a cosy mix of luxury and comfort. The apartment has a fun big city vibe that perfectly matches Alia's persona.
6. Kangana Ranaut
Leading lady Kangana Ranaut's Khar home is a perfect reflection of her home back in Himachal Pradesh. The five-bedroom house is a quirky and colourful space that oozes comfort.
7. Shilpa Shetty Kundra & Raj Kundra
Shilpa Shetty Kundra recently moved base from London to Mumbai's beautiful seaside bungalow that is aptly named 'Kinara'. Decorated by the fitness freak herself, the bungalow has a contemporary design with décor pieces from across the world that give the bungalow a modern twist.
8. Sunny Leone & Daniel Weber
Sunny Leone recently purchased a sprawling bungalow in Los Angeles for her 36th birthday. She picked a country style for her new home and husband Daniel helped her pick out artefacts from all over the world for the decor.
9. Twinkle Khanna & Akshay Kumar
Author, blogger, actor and mother are just a few of the many roles that Twinkle Khanna dons. With the home she shares with Hubby Akshay Kumar and kids Aarav and Nitara, she donned the hat of an interior designer. The duplex apartment is a mix of worldly artefacts and personal memories giving the home artsy aesthetic.
10. Varun Dhawan
Young Superstar Varun Dhawan recently moved out of his family home into a plush bachelor pad. With interiors done by mom Lali Dhawan, the house perfectly captures Varun's persona. Actor Anupam Kher recently shared a tour of the house on his Instagram:
https://www.instagram.com/p/Bcwo4y5nVUk/?utm_source=ig_embed