10 Best YouTube Channels for Kids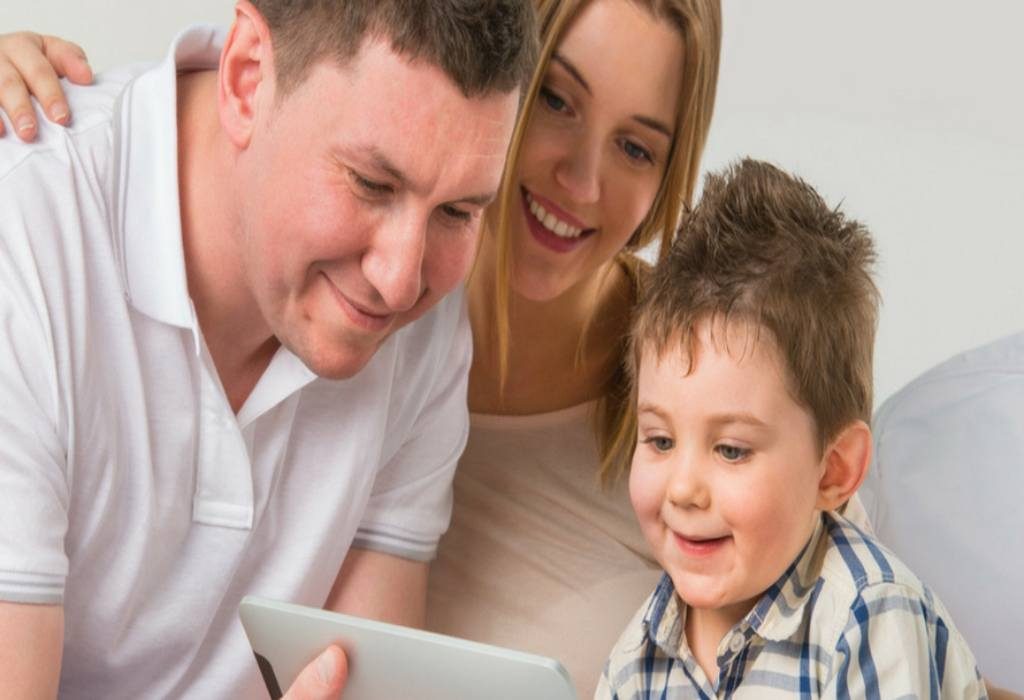 Out of the plethora of websites on cyberspace, YouTube has gained prominence like none other, among children and adults alike. Preceded only by Google, it ranks second on the list of most popular websites worldwide. However, while this popular website opens up a world of knowledge and newness to children, not everything they see can be deemed as informative or appropriate. Hence, we have curated a list of the best 10 YouTube channels for your little one's pleasure and learning!
Do You Know What Your Kids Are Watching on YouTube?
More than ever, kids are getting hooked to the screen – and we're not just talking TV. The exposure that children are getting to digital media is not confined to the living room any longer, but is available in portable modules like cell phones and iPads.
The American Academy of Pediatrics has stated that children are spending nearly 7 hours a day on passive screen time, which includes televisions, video games, and of course, YouTube. Another small study conducted by Common Sense and SurveyMonkey on 4201 parents, out of which 1024 parents had kids under the age of 18, showed that only 39% of them were "extremely aware" of what their kids were watching on YouTube, while 24% of them were "somewhat aware".
Kids today are extremely tech-savvy, and take interest in exploring the various types of content that they see are accessible in one click. This calls for more vigilance on the parents' part, to ensure that their tot is accessing only those options which are right for him.

10 Best YouTube Channels for Kids
International or Indian, YouTube has plenty of channels with kid-friendly YouTube videos on a variety of topics, be it nursery rhymes, YouTube channels on science, children's educational videos and so on. Here's a list of the best 10 channels that can engage your little lot!
1. ChuChu TV
Focusing on nursery rhymes and educational songs, the videos on ChuChu TV have cute animated characters that can teach your kids all about colours, shapes, numbers and so on, while sending through positive messages. Basing the main character called 'ChuChu' on his little daughter, founder of ChuChu TV, Vinod Chandar launched this channel in 2013, which has since then garnered over 15 million subscribers!
2. CVS 3D Nursery Rhymes
One of the most popular channels for nursery rhyme videos for kids, it has plenty of songs that range across several Indian regional languages. Apart from songs, it also has a few videos of Panchatantra stories in Telugu and Hindi. This channel is definitely one of the best ways to teach your baby rhymes!
3. Busy Beavers – Kids Learn ABCs 123s and More
At 2.4 million subscribers, Busy Beaver's videos have catchy tunes and colourful illustrations to get kids interested in learning about the world around them, while increasing their knowledge of the English language.
4. National Geographic Kids
Here's a channel to boost your child's curiousity and interest in science, nature, animals and so much more. Learn, laugh, and most importantly, explore – that's what National Geographic aims for kids!
5. It's Okay to Be Smart
With a following of 2 million subscribers, Joe Hanson, Ph.D, promotes curiousity and talks about a multitude of topics related to science. Joe's engaging narration coupled with entertaining illustrations make learning about science a fun activity.
6. PBS Kids
Child-friendly and imaginative, PBS Kids uploads videos that are suited for your little ones and give them everyday life lessons. They also seek to hone kids' creative and critical thinking.
7. SoulPancake
While it isn't a typical channel for kids, the videos here are focused on being positive, empathetic, kind, and uplift one another. It also helps kids think independently and promotes compassion – so much so that adults are big fans of this channel as well. Tune into 'Kid President', 'Art Attack', and 'The Science of Happiness' for some warm, fuzzy feelings!
8. Simple Kids Crafts
With more than 700 'How-to' videos, this channel offers your child ideas on how to make wealth out of waste, and get creative while at it! You can join your kids in on the fun as well.
https://www.youtube.com/watch?v=G5YfmbG5xDc?list=PL06DD4FDE93529EBE
9. HooplaKidzLab
For kids who are interested in science and would like to get a hands-on experience, HooplaKidzLab offers plenty of vlogs and science experiments that they can try. Note that your supervision will be required once your mini-Einstein gets to work!
https://www.youtube.com/watch?v=CHM-MW1D4Cg
10. Art for Kids Hub
Rob is a passionate artist and a doting dad who shares his love for creativity, by uploading new art lessons every week, which includes drawing lessons and fun craft projects too.
https://www.youtube.com/watch?v=mt6AmD0AClw]
The Impact of YouTube on a Child's Development
YouTube, no doubt, ranks high on the list of everyone's favourite cyber destinations – and no wonder why! With videos across a whole range of topics under the sun, there is no dearth of information on this search engine. But kids as an audience are a tricky lot, especially because they tend to imbibe and incorporate the things they learn into their daily life. And YouTube being a primary source of entertainment for most children today, there are benefits and side-effects that result from their exposure to this website.
Benefits of YouTube Videos For Kids
Watching YouTube videos provides the following benefits to kids, provided that the content is age-appropriate.
YouTube being a global platform offers kids a wide view of various cultures, languages, foods, clothing and so on.
Visual aids and communication are more effective in teaching children concepts, as opposed to restricting them to conventional textbooks, pen and paper.
Educational videos are presented in an entertaining manner, with illustrations and cartoons, which holds the attention span of kids more.
Videos focused on toddlers help them develop their vocabulary, be it in English or their regional language.
Watching videos can also help kids develop various interests and talents. When they see people showcasing their talents, they try to learn and experiment the same.
Side-Effects of YouTube Videos For Kids
The following are the disadvantages posed to kids by watching YouTube videos.
It's commonly noticed that with children getting increasingly engaged in watching videos, their tendency to indulge in good old outdoor play with other kids their age also reduces. This poses a challenge to their social skills.
Kids are not the best to judge what is 'too much', and therefore, do not realise when they are getting addicted to something. An addiction can negatively affect their mental and emotional development. Quoting Dr Delaney Ruston of Stony Brook University Hospital, "it releases a hormone in the brain, dopamine,that is so rewarding, kids want this more and more. And therefore when they are not on these highly stimulating screens, they actually can get really agitated", when kids get absorbed in a screen of some sort.
If parental control is not properly installed, you may find that your kid can come across inappropriate content that is violent or graphic or mature in nature. There have also been instances where cartoon videos that seem innocent take nasty or gory plot twists – a harmful prank by several YouTube accounts. In fact, the Common Sense and SurveyMonkey online poll revealed that 62% of parents have known that their kids have come across inappropriate content online.

Parental Control For YouTube
Exercising caution over the content your child gets to watch is important for his own benefit. There are a few things that you, as parents and educators, can do to ensure that the child's exposure to YouTube isn't bordering on unhealthy addiction.
Regulate the Child's Screen Time – Limiting screen time is crucial for both children and parents. Ensure that the device is being used in an area of the house where the content is visible to you. Say no to devices at mealtimes, and keep updating the WiFi password. This teaches kids to follow a routine and not go overboard with their favourite pastime too!
Set Parental Control to YouTube Videos – Log in to your YouTube account which is probably the same as your Google account. Click on the 'Account' option that can be seen in the upper-right corner of the YouTube homepage. Select 'Restricted Mode' and ensure that it is set to 'On'. Prevent your child from turning it off by logging out of your account when you leave, as YouTube does not allow a change in this setting unless you're signed in. Also, ensure that this feature is set to 'On' on every device your child uses.
Install the YouTube Kids App – Available for iOS and Android, the YouTube Kids app features content that is only for kids. You can set the preferences depending on what you would like your child to watch, set his age as a parameter, and use your Google/YouTube account for the same. The app requires an adult to sign up for it and can also restrict your child from searching for other content, if the settings are managed accordingly.
Create an Account for Sharing Access – You can also sign up and create an email ID that you and your child can share for watching YouTube. This way, you can keep track of what he's watching, by looking up the search and watched history.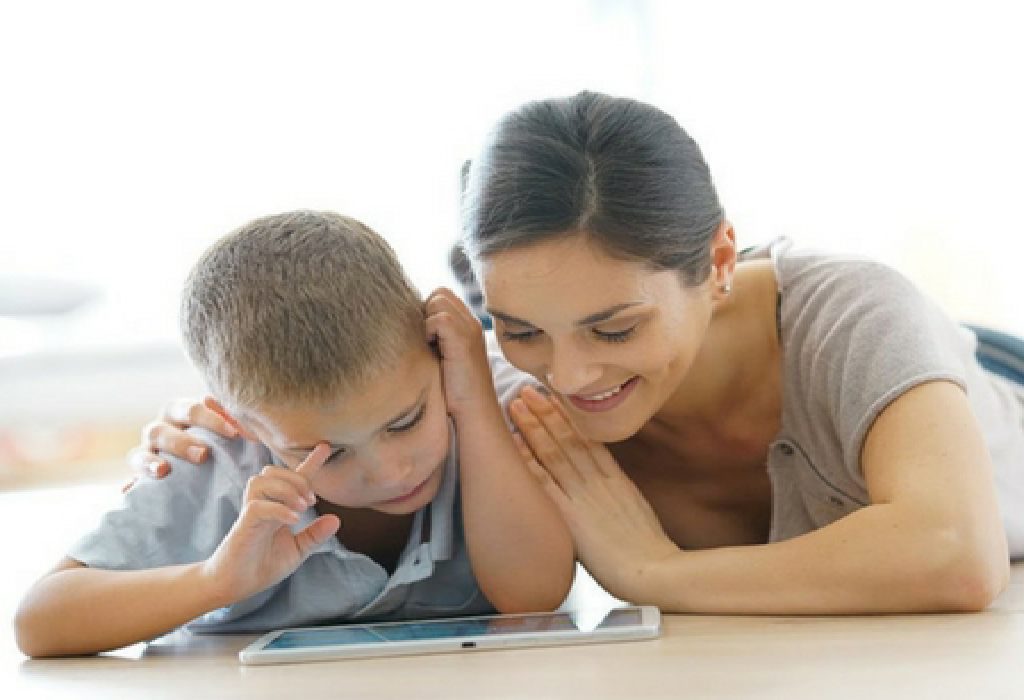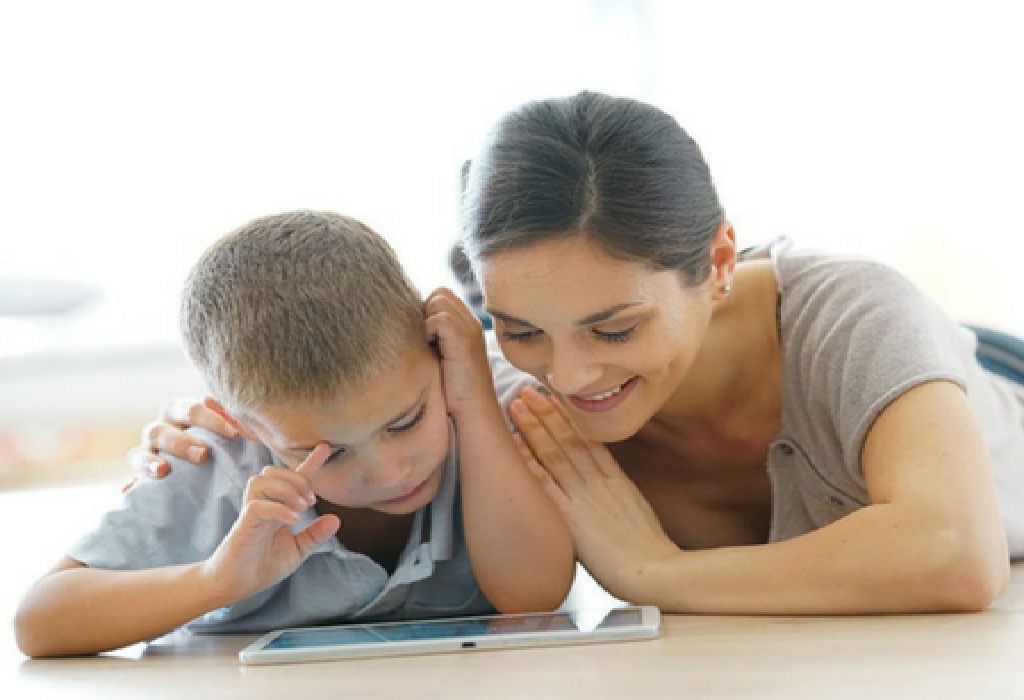 Create Playlists – For very young ones, creating an extensive playlist of videos that you have watched and are okay with your kid watching restricts him to those choices alone.
Always, Always, Always, Log Out – While wasting even three extra seconds on the login process of your personal ID seems inconvenient, it's the best way to ensure that your child doesn't accidentally mess with the settings and stumbles into something he shouldn't have seen.
Spend Time Watching Videos with Them – Dora the Explorer may test your patience rather than your observational skills, but watching your child's favourite videos with him makes for a fun bonding session. You'll be surprised to hear what your little one seems to be learning from these shows!
Keep Communication Open – Being the vast space that the internet is, your kids can run into inappropriate content, whether on or off YouTube. Ensure that your child is comfortable enough to talk about what he saw by keeping lines of communication open. Teach him to tell a trusted adult, use the 'Back' button, or turn off the screen if he does come across something he finds too mature for his liking.
What If Your Child Wants To Create His Own YouTube Channel?
Whats App, Snap chat, Instagram, Dub smash, Musically – the list of apps that kids today use is ever-growing. A common feature across many of these platforms is being able to create videos, and customise them with filters and modes to make them more interesting. Children will also be coming across videos on YouTube made by kids their age, which can, in turn, have you suddenly deal with your own child expressing the desire to become a YouTube star!
So what do you do?
Technically, YouTube is for users over the age of 13, as kids are exempt from the data collection that Google (YouTube's parent company) does for market research purposes. However, if done under controlled circumstances, your child can take to expressing his creativity and talent on this large global platform.
To begin with, use your own account or create an email ID that provides you with access, regardless of whether your child is under 13 or just over. This ensures that you'll get alerts and notifications and keep a track of what is getting uploaded. The child can still have full directorial control on the creative aspects of the video!
Don't provide your child's real name, and definitely, do not publicise any personal information. Also, ensure that the toggle is set to 'On' in Restricted Mode.
Monitor the contents of the video that the child wants to upload. Check for anything inappropriate he might say or do, and if it is suitable for other kids to see as well.
Disable comments. One of the biggest curses of today's social media culture is the presence of online trolls everywhere. Hiding behind a veil of anonymity gives them the power to indulge in cyber bullying, which can cause serious damage to your child's mental state. Turn off the comment section and have feedback provided by his well-wishers only.
Set the privacy to private or unlisted, which means that you can control who gets to see your child's view. Although, keep in mind that under the unlisted privacy setting, those with a link to the video are the only ones who can see it. But make sure that this link doesn't fall into the wrong hands – or phone!
As the child grows older and wants to keep the channel running, you can discuss ideas for content and slowly open it up to the public.
YouTube is one of the best portals for kids to learn and explore and understand the world around them. Although there are certain disadvantages to watching it continuously, restricting it altogether is not required. Keep an eye on your child's surfing habits, ensure that their regular activities are not inhibited because of their indulgence in YouTube, and keep communication with your kids open, so that they know they can approach you for any query!
?>