10 Best Tips for Managing Parenting Stress and Anxiety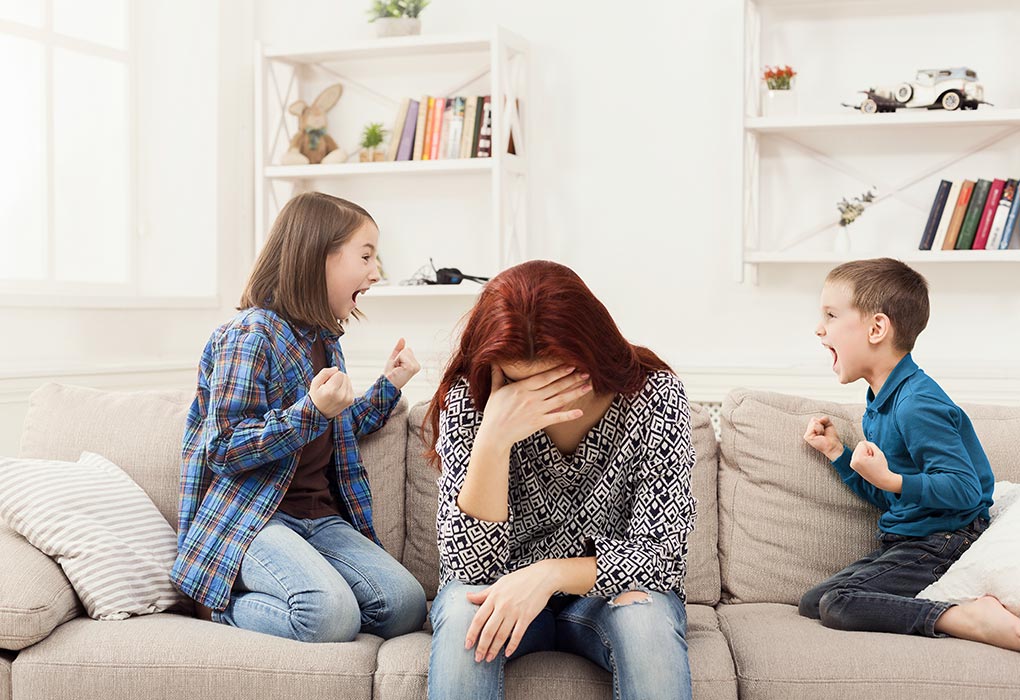 Raising a child is not an easy job and it would not be completely wrong to associate the two words – 'stress' and 'anxiety' with parenting. As parents, you are likely to worry about the well-being of your child. The day to day issues that concern your child can even make you stressed and anxious. The important thing that will convince you is that these feelings will go away once you know how to deal with them effectively. Any kind of unnecessary worrying will do no good to you or to your child. Therefore, you need not stress yourself for no reason. Here is how you can deal with parenting stress and anxiety.
What Is Parenting Stress and Anxiety?
Parenting stress is associated with feeling that parents may develop regarding various aspects related to their child's life. Here are issues that may evoke parental stress:
Whether a child is achieving various developmental milestones in time or not.
If a child is spending too much time at the daycare centre.
If a child is friendly enough or does he have enough friends.
If the child is getting good grades in the class or not.
Whether a child is good at extra-curricular activities or not.
Whether a child is getting enough nutrition or not.
The above-mentioned are some of the issues that we pointed; however, there can be numerous such issues that can cause stress in parents.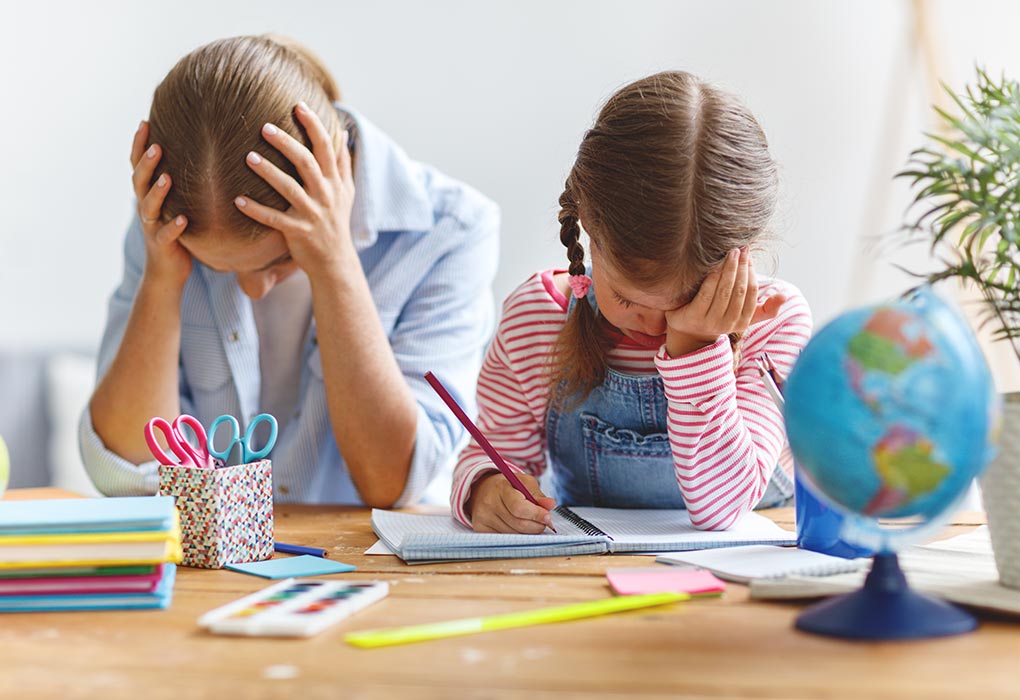 What Causes Parenting Anxiety and Stress?
Where some parents may get all stressed about certain aspects concerning their kid's life, others may not and hence they may not create hoopla over the situation. The question here is why parents get all stressed up or anxious. Here are some common causes that may lead to anxiety and stress in parents:
The constraint of time and the guilt of not spending adequate time with the child.
When other relationships take a back seat and parenthood becomes the prime focus.
Being uncertain about your parenting duties.
The protective instincts of parents toward their kid may make the parents anxious.
The growing financial expenditure of the kids and meeting up their demands may cause stress.
Lack of personal time and space may make the parents anxious too.
How to Cope With Parenting Stress and Anxiety
If you are also dealing with parenting stress, then you need help. Here are some parenting stress management techniques that will help you deal with parental anxiety and stress:
1. Plan Well
Every stage of parenthood brings along a different set of challenges with it. The things that you could earlier do with ease and within your planned time, may take days to finish. You may find yourself struggling to do the same things and the inability to get the tasks done in time may trigger panic. Therefore, it becomes important that you prioritise things and postpone the lesser important things. Planning in advance will come handy when you have a child in your child.
2. Ask for Help
Don't behave like a superman or super-woman, thinking that you have it all under control. It is okay to seek help from your partner, family, and friends too. If you can afford house help or hire a maid, you should do that. If someone can share your household responsibilities to ease out the feelings of frustration, it would be a bonus.
3. Talk to Your Partner
The best way to feel relaxed and calm is by talking to your partner and sharing your feelings. This is because it is your partner who is on the same journey as you are and he may be able to relate better to your problems and concerns. Sometimes you may not be looking for solutions but just wanting somebody to listen to you tirelessly and your partner is the best person to share these feelings with.
4. Get Professional Help
It is looked with raised eyes, whenever someone thinks about taking help for their issues. Don't mind what others say, what matters here is you and your children. Getting professional help and guidance will help you deal with your issues in a better way and thus may help you become a better parent.
5. Pamper Yourself
From the time you become parents, your kids become your first priority and your needs take a backseat. But don't let that happen. Prioritising your child is fine, but along with that, you need to prioritise yourself, too. Pamper yourself, take care of your needs. When you will do things that make you happy, your stress or anxiety will go away.
6. Manage Work and Home Well
Easier said than done! When you are a working mom, and you have a child and a house to look after too, things can go crazy. However, the best you can do is either look for work from home job options, or you can opt for a job that offers you flexible timings. You can rely on a family member, or you can hire some help to take care of your kid and household chores.
7. Meditate
The best way to get rid of stress is to meditate. Breathing and concentration techniques work wonders in making one feel calm and relaxed. Seek professional help to learn the correct way of mediation. Once you learn it, meditate regularly and keep the stress at bay.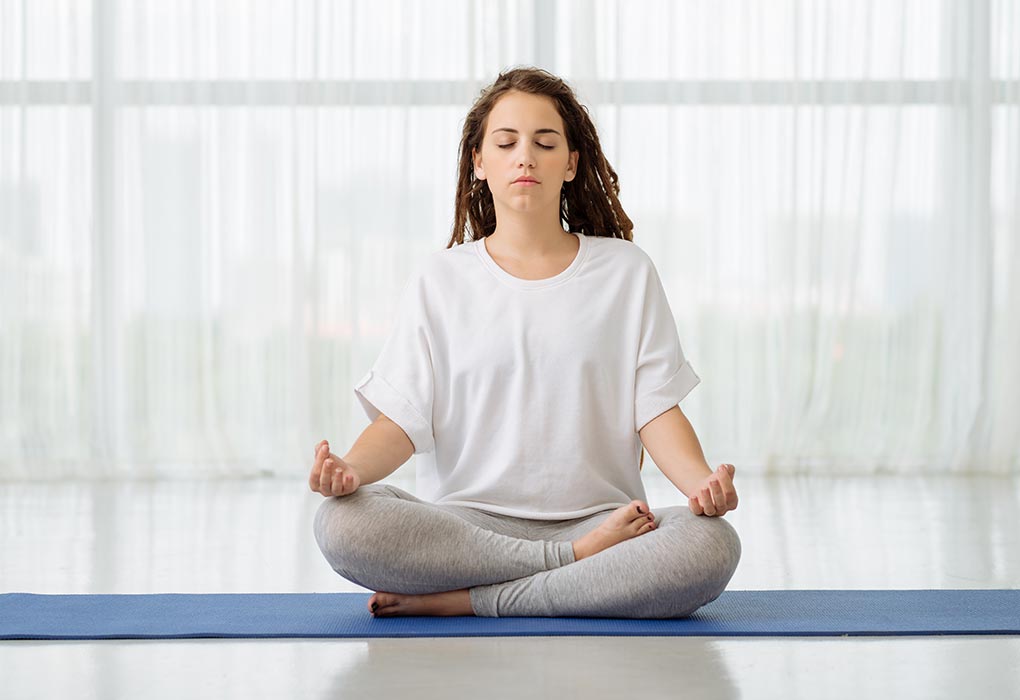 8. Listen to Music
Listening to some soothing music can help you relax and lower your stress. Music is the food for your soul and may help you feel calm in no time. Take out time for yourself and enjoy the music of your choice.
9. Spend Time with Friends
Going for a cup of coffee or movie with your friend can be an ultimate stress buster. When we become parents, we usually forget that friends hold great importance in our lives. Hold on to your friends who are always there for you. Socialise with them often, as it will shift your focus from and help you de-stress too. You will feel happy after spending some quality time with your friends.
10. Eat Healthy and Exercise
Apart from fuelling your mind with happy thoughts, you should also fuel your body with good food. Exercise is also necessary to keep the mind and body healthy. If you feel healthy physically, you will be able to handle any kind of emotional issues more effectively. So, eat good food and make some time for exercise.
Parenting is difficult but don't let any kind of negative feelings like stress and anxiety shatter your confidence. Refer the above-mentioned ways to get rid of these feelings and enjoy your time with your kids.
Also Read: Ways to Enhance Your Parenting Skills