10 Best Social Distancing Games and Activities for Kids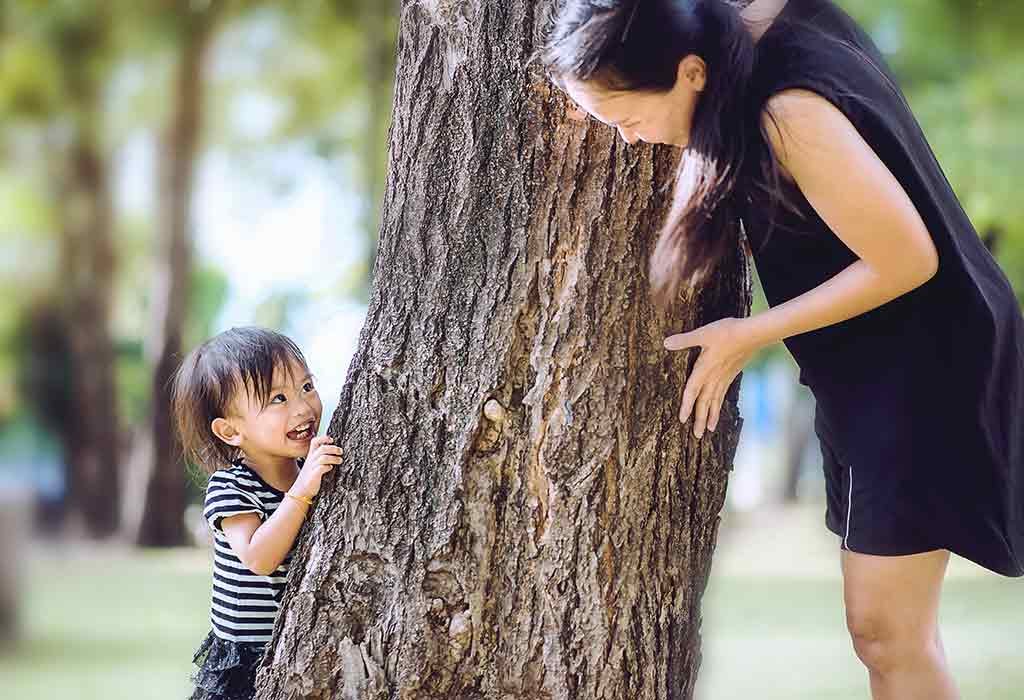 You can make good use of the time you have at home to bond with your children. Indulge in a few games and activities with them. Not only will they be able to look back on such happy memories when the whole family has been able to enjoy together, but it will also keep them active and productive.
Safe and Enjoyable Social Distancing Games for Children
Here are a few social distancing games for children:
1. I Spy
This is a classic game that can be played with kids of all ages.
Age Recommended – Three years and above.
No. of Players – Two or more.
Where to Play – At home or outside.
How to Play – For children who are young, you can play this game by spying colours. Each person, in turn, can keep an object of a certain colour in mind and then say, "I spy with my little eye, something of the colour blue."
The rest of the players will have to guess what object the person is thinking of.
2. Simon Says
This is yet another classic, but one that will always be sure to entertain the little ones.
Age Recommended – Three years and above.
No. of Players – Four or more to make it really fun.
Where to Play – At home or outside.
How to Play – You can take it in turns to be "Simon" and give some instructions to the rest. Actions should only be obeyed if "Simon says" is used. If your kids are fans of certain characters, their names can be used. For example, "Moana says".
3. Rainbow Scavenger Hunt
The twist on this version of the scavenger hunt is that it is based on colours, so even a younger group can play.
Age Recommended – Three and above.
No. of Players – One and above.
Where to Play – This can be played from the comfort of home, but is more fun when playing outside.
How to Play – When playing at home, you can have your child look for objects that match each colour of the rainbow. The game ends when all seven colours have been found and collected. To make it more challenging, you can hide specific objects.
When playing outside, children can look for objects in nature that match the colours of the rainbow. In a group, the challenge is whoever finds all the colours first.
4. Rock, Paper, Scissors
This may sound cliched, but this game can even be played over a video call.
Age Recommended – Three and above.
No. of Players – Two or more.
Where to Play – Inside, outside or on video calls.
How to Play – Teach your kids the hand signals for each, rock, paper and scissors. Now the rules are, rock breaks scissors, scissors can cut paper, and paper can wrap the rock.
5. Hide, Seek and Sneak
A fun game that will be enjoyed by kids and parents.
Age Recommended – Three and above.
No. of Players – Four and above.
Where to Play – This can be played at home or outside.
How to Play – Someone is chosen to be "it". "It" closes their eyes and counts to 30. Everyone else finds a place to hide. Once the countdown has ended, "It" shouts, "Back to the base" and begins to seek the others. Everyone else needs to sneak to the base without getting caught.
Exciting Social Distancing Activities for Children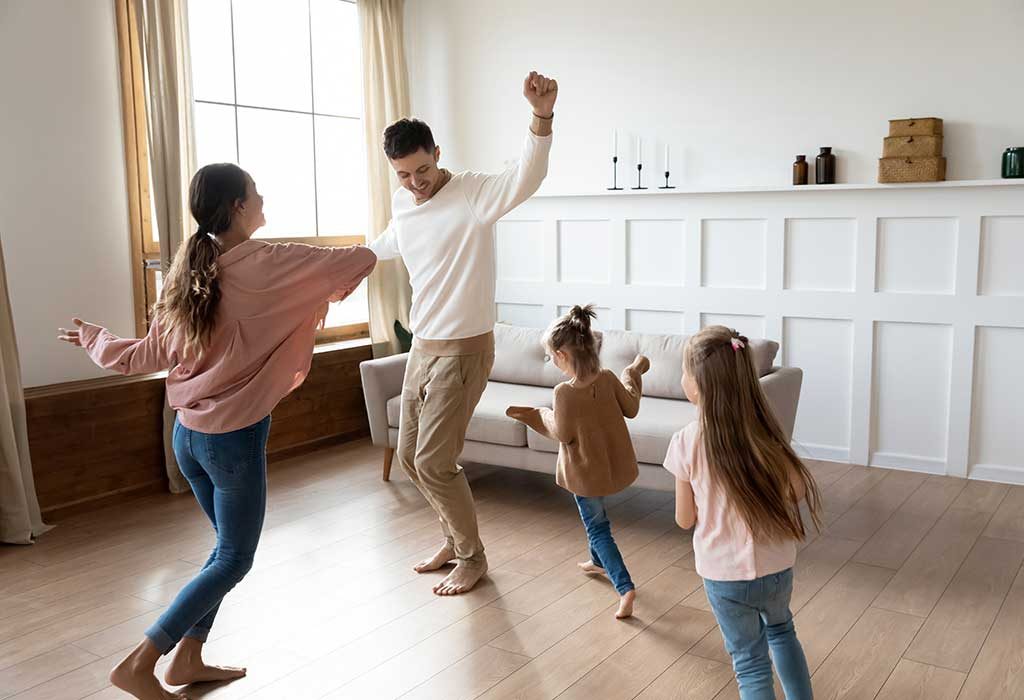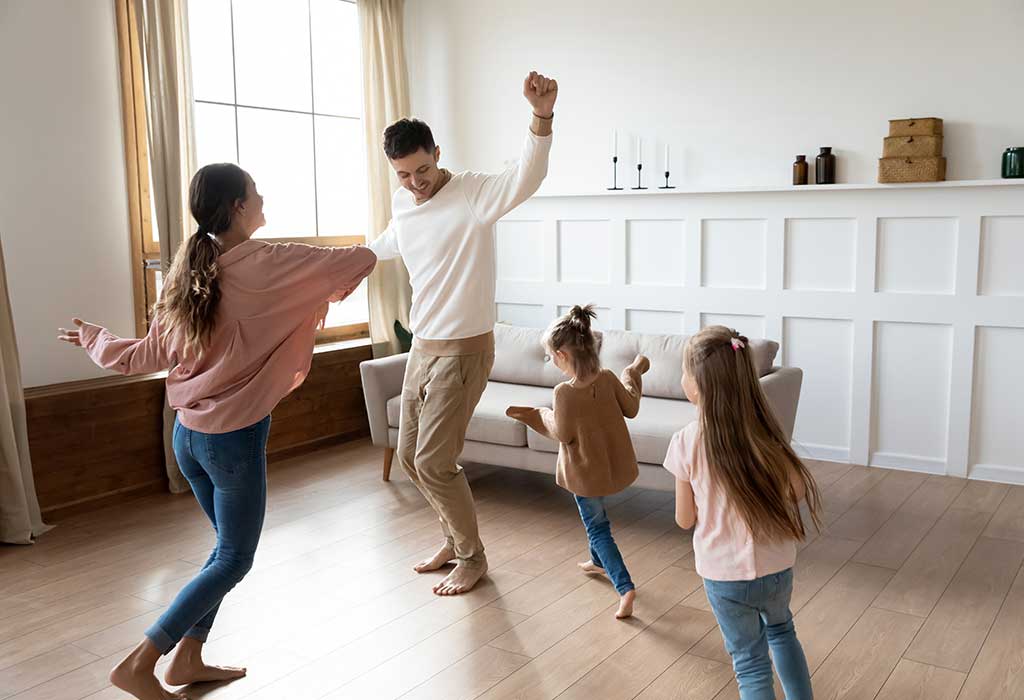 Here are some kid-friendly activities when social distancing:
1. Recycled Crafts
Make a Rainmaker out of toilet paper cardboard tubes.
What You Will Need
Toilet paper or kitchen roll cardboard tubes
Cardboard sheet
Paper tape
Paint
Decorations like sequins, etc.
Rice or beans
Superglue
Scissors
Aluminium foil
How to Perform
With the chosen cardboard roll, trace the bottom onto the cardboard sheet.
If your child is young, cut out the circles that are to be stuck on either end of the cardboard tube.
Using the paper tape, stick the cut out circle to one end of the tube, covering it up completely.
Pour in the rice or beans, as well as some crunched up bits of aluminium foil.
Close up the other end with the second cardboard circle and paper tape.
Now, allow your children to paint and decorate the rainmaker according to their wishes.
2. Play Dough Fun
Grab some different coloured play dough and let the kids get creative.
What You Will Need
Playdough in different colours
Shape cutters
How To Perform
Give your child the dough and shape cutters and they will be able to keep themselves busy in a creative manner.
They can mould shapes by hand or they can use the cutters. Leave it up to them.
3. Dance Party
Active and fun for the children, you don't need much to bond with the children.
What You Will Need
Music playlist with kid-friendly songs such as Let it Go (Frozen), Footloose, I'll Make a Man Out of You (Mulan) etc.
How To Perform
Clear out some space for dancing.
Put on the playlist and teach your kids some fun choreography.
You can teach them some classic dances like the jive with songs like Footloose, Wake Me Up, etc.
4. Indoor Gardening
Gardening is a great way to teach children to be responsible and keep them busy in a fun way. This activity will help you done your skills too. It is one of the more responsible social distancing activities for preschoolers as they will need to be responsible for their own little gardens.
What You Will Need
Plant pots
Soil
Seeds (Flowers, herbs or vegetables)
Small shovel
Watering can with water
How to Perform
Shovel soil into the pots.
Plant the seeds.
Water as needed.
5. Movie Night
Who cares about closed movie theatres? Make one at home.
What You Will Need
Snacks like popcorn, nachos, soda, etc.
Comfortable chairs, pillows, blankets, etc.
A good movie
How to Perform
Get comfortable with the family and enjoy.
There are many ways to enjoy with the family and keep the kids busy. With the help of the internet and creativity, there are so many things you can do to help them grow in creativity and knowledge. This world pandemic has struck the entire world pretty hard. Rather than seeing the negative, we can all enjoy the positives that the situation has offered.
Also Read:
Zoom Games for Children
Computer Games for Children
One Minute Games for Children