10 Best Self-help Books to Improve Your Life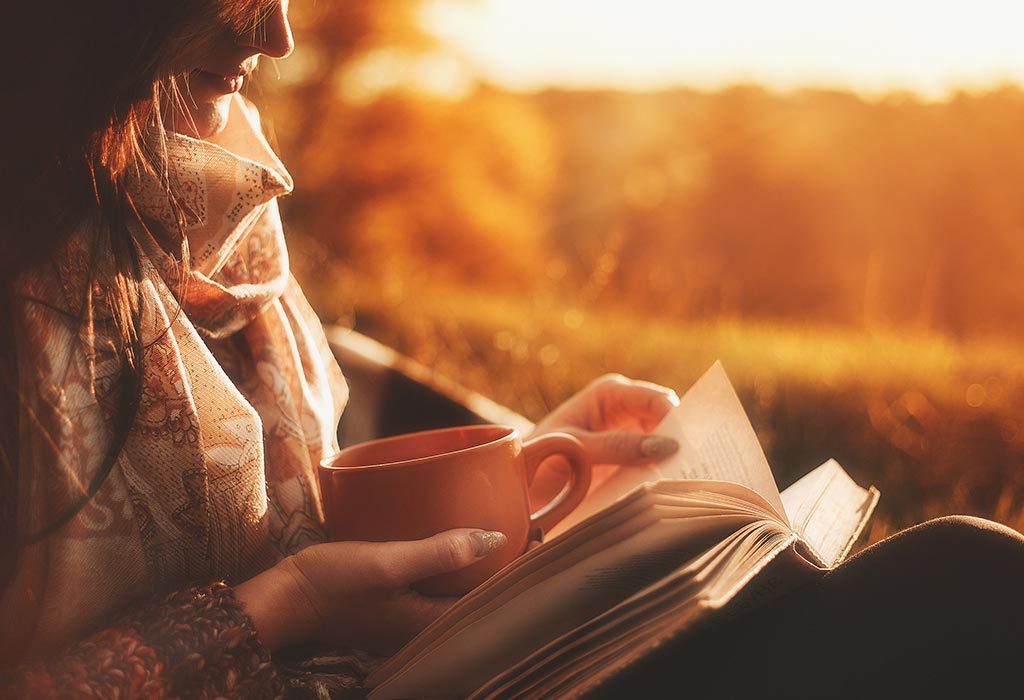 It is easy to lose yourself in the hustle and bustle of the fast-moving city life. People are so engrossed in their work that they barely have time for themselves. They often forget that personal growth is essential too. Some self-help books come handy when you want to identify a problem and find solutions for the same. Other books focus on self-improvement, which could be related to work, social life, and even personal life. Read on to know more about our list of the best self-help books.
Reasons to Read Self-Help Books
Self-help books can be used to tackle a range of challenges. Life can be tough at times and all you need is a break. In situations like these, self-help books often provide a different perspective. Some reasons to read self-help books are given below.
They help you relate to the world and your surroundings with a positive attitude.
They inspire you to make the right choice and inculcate more positivity in your life.
They help you come out of your shell and eradicate your weaknesses.
They keep you motivated and help achieve your goals.
Being an adult does not mean having a solution for all your problems. This is where a third-party opinion could help.
Top 10 Self-help Books to Read
The variety of self-books available in the market can make it hard to pick one. Different self-development books cater to different kinds of people and cover specific topics. If you're new to this genre, it is best to start from the tried and tested self-help books. Here's a list of the best self-help books that will help hone your personal growth.
1. 7 Habits of Highly Effective People – Stephen R. Covey
With over 25 million copies sold all over the world, this book is one of the bestsellers. This business and self-development book aims at helping people achieve their goals through universally applicable principles based on moral character. According to Covey, effectiveness is just striking a balance between the anticipated outputs and caring for the factors that go into producing those results. This book has inspired people to grow in their professions, using the timeless principles of fairness, integrity, honesty, and human dignity.
2. How to Win Friends and Influence People – Dale Carnegie
Published in 1936, Dale Carnegie's self-help book ranked 19th out of 100 in the list of the most influential books according to Time Magazine in 2011. It talks about all the different ways in which you can make and keep friends by following some simple steps. Dale talks about how slight changes in your behaviour and demeanour go a long way in maintaining a healthy, balanced social life. The book has 6 sections, with each section teaching its core principle. If you feel that there is room for improvement in your behaviour or the way you treat others around you, then this book is ideal.
3. The Secret – Rhonda Byrne
Byrne based this self-help book on the movie with the same name. It talks about the law of attraction and how your thoughts influence your life directly. This book is a 2006 bestseller and has sold over 30 million copies worldwide. It has also been translated into 50 languages. A small change in the way you think can have a significant effect on your life is what this book is all about. Read this book if you want to be mentally strong and learn about optimism.

4. Think and Grow Rich – Napoleon Hill
This book is based on Napoleon Hill's earlier work called The Law of Success. His philosophy is based on the information acquired from individuals who had accumulated fortunes in their lives. Although it seems like a book regarding wealth, Hill claims that his book can help people succeed in what they are already doing. They can be anything they want. Published in 1937, this book was promoted as a self-development book. Looking for some professional advice? This book is all you need!
5. The Power of Positive Thinking – Norman Vincent Peale
It is written only with the goal of helping the reader lead a happy and satisfying life. Peale wrote this book to encourage an optimistic attitude through positive thoughts, affirmations and the like. Although scholars gave it a negative review, it became a bestseller soon after it got published. Peale focuses on faith and demonstrates it in action. It is an international bestseller, and a must read on our list!
6. The 4-Hour Workweek – Timothy Ferriss
Ferriss' book has spent over 4 years on the NYT bestseller list and has been translated into 35 languages. It deals with traditional jobs and rejects the notion of working long hours with a few vacations for decades only to save money for retirement. The book teaches you how to ditch the 9-5, work remotely, and be "rich". It is a guideline for you to be able to do anything you want but make money at the same time. This book will motivate you to quit your boring desk job and spend the rest of your life as a vacation while earning a living!
7. The Magic of Thinking Big – David J. Schwartz
In this self-help book, you will learn about how to believe in yourself, which is one of the most important characteristics of successful people. You don't need to be intellectual to be successful. Instead, learn to think and act and you'll get there. This is a great book to help you get the most out of your career as well as personal life. This book is truly magical. It will help expand your horizons and take you a step closer to the success you seek.

8. Who Moved My Cheese? – Spencer Johnson
Through a fable, Johnson talks about change and how to deal with it in a positive manner. It is, in fact, a motivational book. It talks about all the changes that can happen in one's work or personal life. Johnson uses two mice and two "little people" looking for cheese as an analogy to convey his message. This book has sold over 37 million copies since being published in 1998. If you're looking for stories that will teach you essential life lessons, then this is just for you!
9. You can Heal Your Life – Louise Hay
Hay talks about how you can bring changes in your life but only by fighting the mental battle. The body will heal physically, but it is usually the mind that has to do the heavy lifting. Once you have conquered that, anything can be healed. This book was published in 1984 and has sold over 35 million copies in over 30 languages. Louise Hay is one of the best-selling female authors because of this book.
10. A New Earth: Awakening to Your Life's Purpose – Eckhart Tolle
Tolle talks about thinking past the ego because it is the cause of anger and envy. Transcending ego-based states is the only way to achieve personal happiness. This book elucidates problems faced by humanity as a whole, and how you can start to change and find solutions for these problems. It appeared on Oprah's book club, which helped this book sell twice as many copies as its predecessor, The Power of Now.
A self-help book can be very useful for people who are trying to grow personally. There are ranges of topics you can choose from, and these books can help, not only in your personal life but also your professional life. There are many self-help books by psychologists, motivational speakers, entrepreneurs, psychiatrist,s etc. What you learn from these books can be applied not just to your everyday life, but also to your professional life. Being optimistic and including positivity in your life can take you a long way. Go ahead and pick any one of these gems. Trust us, you won't regret it!
Also Read:
Tips for Setting Up Library at Your Home
Romantic Books to Read With Your Husband
Funny & Humorous Books to Read on Motherhood and Parenting