10 Best Parental Control Apps to Install in Your Phone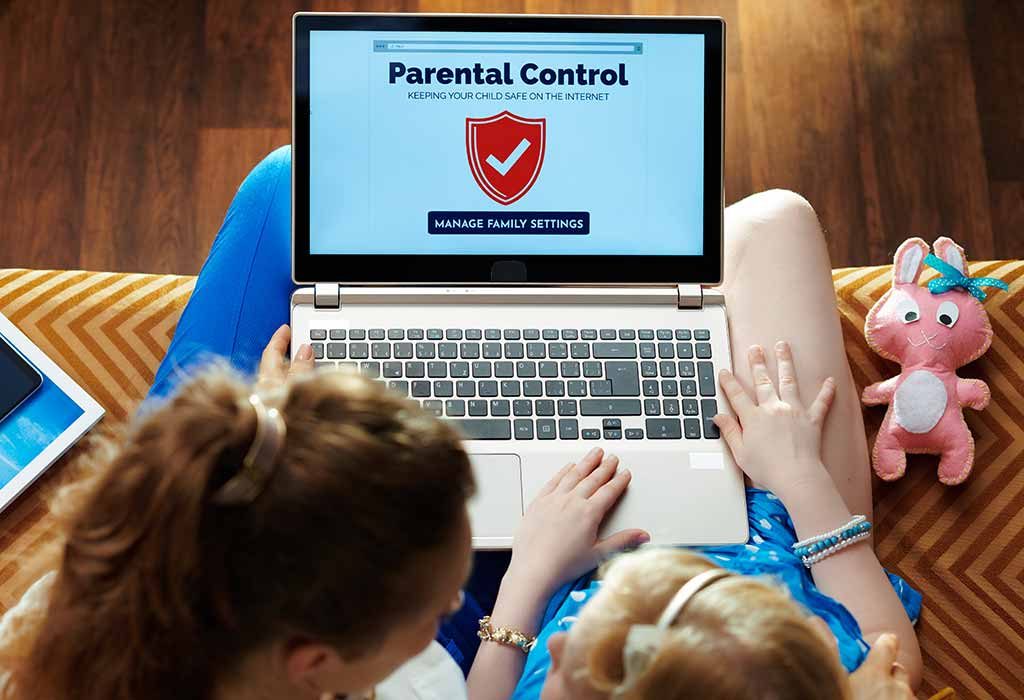 Modern children have never known the time when the world was not connected through the internet. In fact, nowadays, children spend more time online than adults. This may present a problem if you are a parent since you would want them to stay away from illegal, explicit, and disturbing content that is present online. However, with various parental control services and apps, there is nothing to worry about! These apps can help you manage online and offline activities on your children's devices and help keep them safer online!
How You Can Choose the Right Parental Control App for Your Phone
Choosing the right parental control app may not be simple since different apps offer different features. However, here are a few common features you could look out for when choosing an app:
1. Device Type
When choosing a parental control app, the first thing you must check is the operating system of the device you are targeting. This is because some parental control apps may only work on iOS or Android, while others can work on both. Therefore, when choosing an app, make sure you go through the list of features clearly and look out for which service you want the most.
2. Web Filtering
When choosing an app, you must make sure that it prevents your children from accessing inappropriate and dangerous apps and websites that may include obscene content. These apps usually install a proprietary browser that prevents children from accessing any inappropriate content and keeps track of the online activities of your children.
Moreover, apps that have web filtering can restrict the kid from installing new apps on the device. These apps also block websites that are categorised under gambling, violence, pornography, and other inappropriate and illegal content.
3. Time Restrictions
If you are worried about the time your children are spending online, then look for a parental app that has time control features. These apps will allow you to track how many hours your children spend online and even allow you to create a schedule for how many hours your children can spend online each day. You could even set different time limits based on the day of the week and set different time limits to different apps.
4. In-App Purchases and App Blocking
Along with features like website blocking, you could look out for apps that will allow you to block certain apps on specific devices. This is really helpful if your child is addicted to social media or gaming apps and spends most of their time texting or gaming. App blocking will also help block unwanted apps and certain apps will also restrict children from installing new apps without your permission. Moreover, various apps can also block access to the Play Store and App Store and prevent them from making any in-app purchases.
5. Devices
Most parental control apps can be installed on both android and iOS smartphones. These apps will allow you to customise settings, have a quick look at the dashboard and even view reports from other phones or tablets. However, when choosing an app, it is best to ensure that all the features are supported in your system since some features may not work in both iOS and Android.
6. Location Tracking
Certain parental control apps can not only keep track of your children's online activities but can also report their location to you. These apps can also help you set boundaries, meaning that if your children go to a place that is beyond the boundary you will be notified. This feature is known as 'Geofence' and it makes sure that your child is where he is supposed to be.
7. Pricing
The most important aspect of choosing the right app is pricing. Though there are many free parental control apps, not all of them will offer the same features that are otherwise offered by their premium option. Therefore, if you having already chosen the "best" free parental control app for iPad and iPhone or androids, make sure the free version has the features you want. If you do plan on going for the premium option, make sure you can afford it.

Best Parental Control Apps for iPhone And Android
Check out these effective iOS and android parental control apps you could consider installing!
1. Norton Family
Norton Family's features are perfect for Android phones and it offers almost every feature one would want from a parental control app.
Platform: Android and iOS
Ratings: 4/5
Features
Location supervision.
Web and search supervision.
Time and app supervision.
Provides a detailed report.
An instant lock is allowed.
Drawbacks
Does not work on Mac systems.
Time restrictions are applied per device.
Geofencing is not available.
Lacklustre tracking of social media.
2. Qustodio
Qustodio allows you to set time limits for individual devices and individual apps, and has a wide feature set.
Platform: Android, iOS, and Kindle
Ratings: 4/5
Features
Apps can be blocked on tablets and smartphones.
Includes a panic button.
Tracks your child's Android device on a map.
Time limits can be customised using the Multiple Device Scheduler across devices.
Allows you to see who your child texts or calls the most, and set a list of allowed or blocked contacts on Android devices.
Drawbacks
Expensive.
Social media tracking is only limited to Facebook.
VPN breaks web filter on the desktop browsers.
3. OurPact
OurPact is considered to be one of the most powerful parental-control apps with features that are very useful and effective.
Platform: Android and iOS
Ratings: 3.5/5
Features
Apps, messaging, and internet access can be blocked.
Screen time can be scheduled.
Notifies you when new apps are installed on the phone.
Complex schedules for different hours and days can be set easily.
Drawbacks
Some may find the app difficult to use.
Does not connect with geofencing.
4. Kaspersky
Kaspersky allows you to monitor your children's activities on Macs, PCs, and smartphones. It is also a very affordable option while being very efficient.
Platform: Android and iOS
Ratings: 4/5
Features
The battery level and location can be viewed.
Allows you to manage screen time.
Blocks harmful search requests on YouTube.
Allows you to block access to adult content and websites.
Drawbacks
Content filtering is only limited to certain browsers.
The web interface is a bit sluggish.
Social monitoring only covers VK and Facebook.
5. Kidslox
This parental control app allows you to block and allow specific websites and apps on up to 10 different devices.
Platform: Android and iOS
Ratings: 4/5
Features
Allows you to block specific websites and apps.
Web content can be filtered and weekly schedules with screen time limits can be set.
Prevents in-app purchases.
Drawbacks
It does not have features that allow you to record a variety of activities.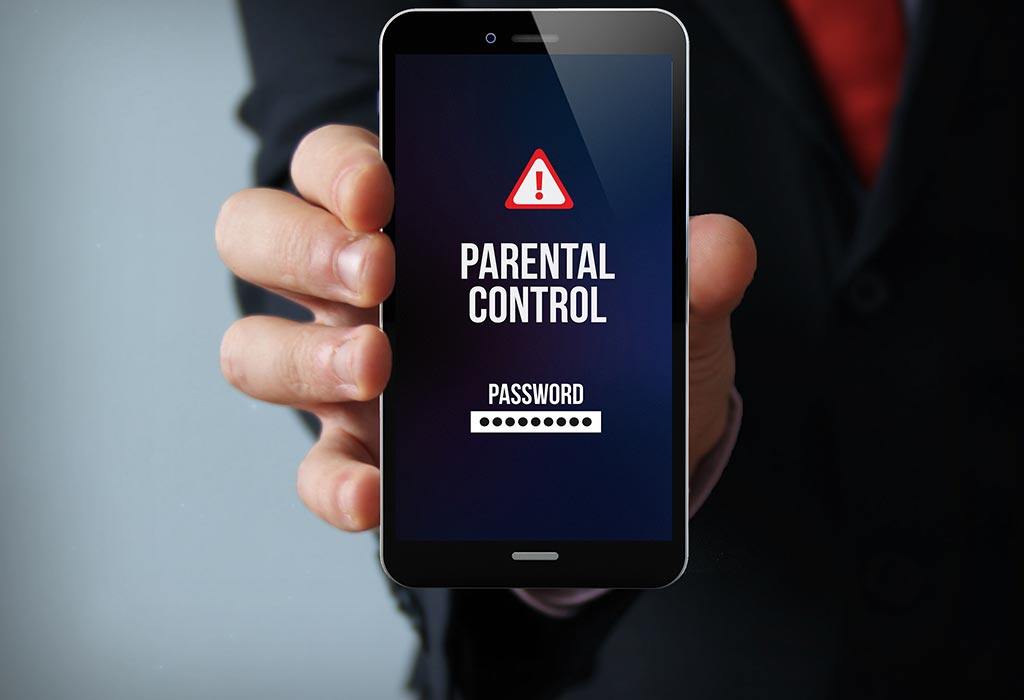 6. ESET Parental Control For Android
ESET Parental Control for Android provides various features that allow you to manage screen time and monitor apps.
Platform: Android
Ratings: 4/5
Features
Manage the time and suitability of the applications.
Safe Search and Web Guard features will allow only certain web content to be displayed.
Allows you to check the current location of your child.
Basic activity reports.
Drawbacks
No call or text monitoring.
No iOS version.
7. Net Nanny Parental Control
Net Nanny is considered to be one of the best parental control apps because of its excellent web-filtering technology.
Platform: Android and iOS
Ratings: 4/5
Features
Allows you to block apps and certain websites.
Screen time management and other related parental controls are present.
Provides alerts and reports.
Social media protection and YouTube monitoring.
Drawbacks
Some people may not find its hold on social media websites and apps to be very effective.
8. Google Family Link
Google Family Link offers everything you need to make sure the screen time is followed properly. Its features ensure that your children can only access appropriate content.
Platform: Android and iOS
Ratings: 4.5/5
Features
Allows you to manage the apps that can be used.
Block or approve apps that can be downloaded from the Google Play Store.
Provides monthly or weekly reports on how much time each app is being used.
Set screen limits on the child's device.
Drawbacks
Some people may find it hard to set and control certain features of the app.
9. Clean Router
If your children use the internet a lot, then replace your home router with a Clean Router. It allows you to apply parental control and monitor every device that uses the network.
Platform: Android and iOS
Ratings: 3.5/5
Features
Does not slow down the internet.
Time restrictions can be set.
Activity reports will be mailed.
Logs all activity per device.
Drawbacks
Reports cannot identify the activities done by specific users.
As a router, performance lags behind other 802.11ac devices.
The content filter may miss some adult sites.
10. Mobicip
Mobicip provides various basic tools that will help you monitor your child's app and web activity.
Platform: Android and iOS
Ratings: 3.5/5
Features
Allows you to schedule weekly/daily limits on screen time separately for each family device.
All family devices can be locked instantly.
Allows you to track the location of your child.
Parents can block or allow specific games and social media apps.
4 weeks of browsing history can be reviewed.
Drawbacks
No geofencing.
Only time schedules can be set, and not total time limits.
Parenting apps can help keep your children safe on their devices, but before you implement any services, it is best to communicate with your kids since it is important that they feel that you are respecting their privacy.
Also Read:
Parental Control Software for Kids
Easy Steps To Set Parental Control on Netflix
Parental Control Apps to Limit Screen Time of Children
?>