10 Beautiful Reasons To Use Herbal Makeup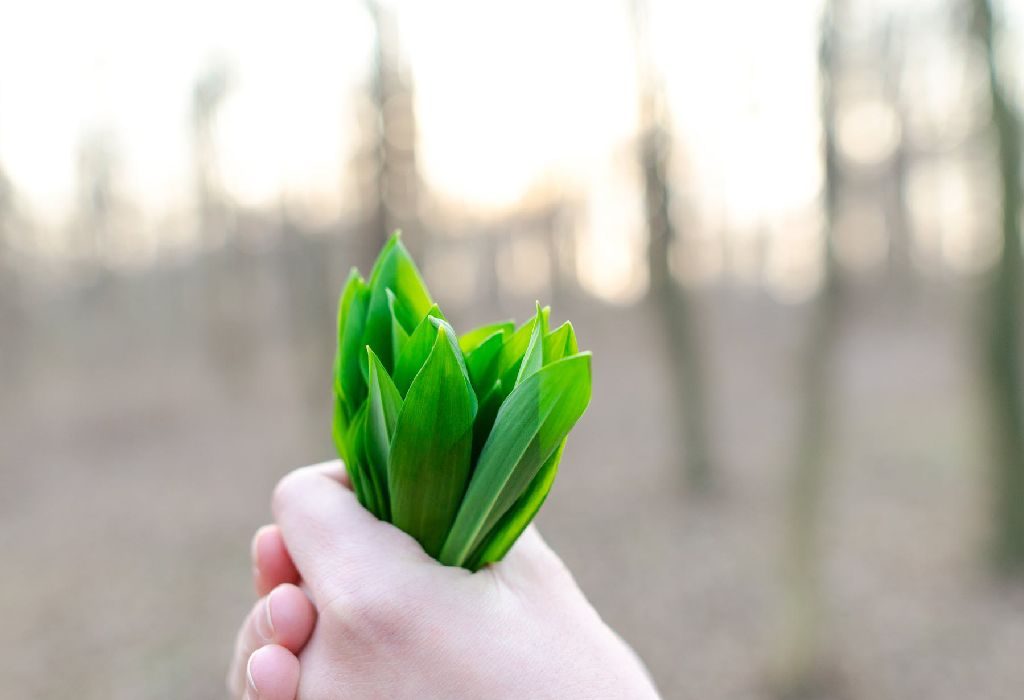 In this Article
The world of skincare has now gone herbal. Synthetically produced chemicals have been replaced by natural herbs and we are not complaining. After all, herbal makeup has the potential to revamp your look without any of the side effects that chemical products often leave behind!
A lot of our skincare woes stem from chemical makeup products. While they have stunning immediate effects, the long-term effects, especially when you cross 40, are often severe. Transitioning to herbal skincare can allegedly rid you of this baggage. But all said and done, is herbal makeup really suitable and effective for the kind of skin benefits you seek?
To help you make a decision, we present the top 10 benefits – with product recommendations- that switching to herbal makeup can bring you. Read, analyse and then choose for yourself!
How Herbal Makeup Can Keep You Glowing
1. Keeps Dry Skin Hydrated
Many herbal makeup products contain rose petals that make your skin just that – rosy! If you have dry skin, makeup has probably been a dehydrating nightmare for you. Try a rejuvenating product like Avon Naturals' Rose & Pearl Powdery Cream to keep your skin radiant.
2. Stops Nails From Breaking
Who hasn't experienced the irritation of broken or chipped nails and nails that look really dull once the enamel has worn off? Well, herbal nail-paints do not contain acetone and toluene and can make your nails less fragile!
3. Adds Volume To Eyelashes
If your eyelashes look dull and under nourished, you should try out a volume-building product like Lotus Herbals' Ecostay volumising mascara. It is rich in extracts of Anugustifolia- a flowering plant known for its medicinal properties.
4. Keeps Nail Cuticles Hydrated
Not only do herbal nail products keep them from breaking, but they also nourish your cuticles. When your cuticles are moisturised and neat, your nails will end up looking like they do after those monthly manicure sessions!
5. Protects Lips From Darkening
If you have been avoiding lip makeup because you are scared of pigmentation, herbal lip balms are just what the doctor ordered. These contain shea butter, almond oil and jojoba oil – ingredients that beautify and protect your lips.
6. Natural Exfoliation
Have you never really been happy with your exfoliation routine? Try natural exfoliants – fruits! Something like Sara Grape Fruit-C Exfoliator or Fabindia's Orange Cinnamon Gel Scrub will help you not just exfoliate, but also control acne and make skin more youthful. Triple bonus.
7. Prevents Eyelash Fall
Longer eyelashes without the mascara – doesn't that sound great? Herbal eyeliners boast of castor oil that is known to promote eyelash growth by providing ample nutrition to your body.
8. Retains Moisture In Eyelids
Do your eyelids feel unnaturally dry? You should try an amla-based (Indian gooseberry) product like Shahnaz Husain Shaline Herbal Eyeliner. It helps retain the moisture of your eyelids and also gives you an intense, dramatic look.
9. Nourishes Dry Lips
Many chemical lip products use harsh pigments that dry up your lips and cause chapping. What you need is a therapeutic lip balm to keep your lips from cracking while also imparting them natural colour. Anything by Himalaya Herbals or Tatha Nature is a good buy.
10. Cures Topical Eye Disease
What if makeup could help you cure eye disease? You have to try a camphor-infused kajal that is scientifically proven to provide coolness, stress relief and cure eye eruptions and inflammation.
With herbal makeup promising your skin a world of benefits, it is worthwhile trying it out. Make sure you pick a brand only after doing background research on the same. Consult with a skin care specialist if you have a chronic skin condition or a history of breakouts.