10 Amazing Gift Ideas for a 6 Year Old Boy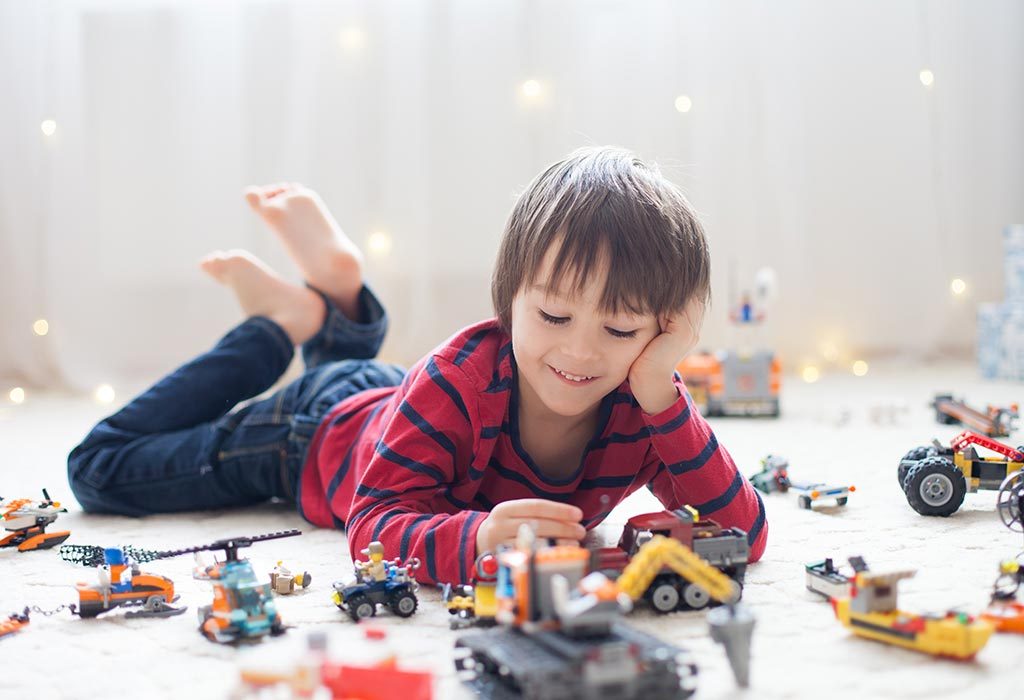 In this Article
Gifts are a way of showing that we care, and when it comes to our kids, it is one of the most exciting times for them. Parents can feel a lot of pressure when it comes to finding the perfect gifts for their little ones and six-year-olds can be challenging to shop for. When it comes to little boys, it isn't as simple as all that. If you are stumped for gift ideas, we have a list of some that any six-year-old boy will love to have.
Ultimate Gift Ideas for Six Year Old Boys
Here are some amazing gifts for six-year-old boys
1. Battery-Operated Toys
All little boys love remote-controlled, battery-operated toys like robots, cars or dinosaurs, so receiving one as a gift will make them very happy. Make sure that it is a toy that can be animated and controlled to get the ultimate reaction from its happy new owner. There is hardly a young boy out there who will not be interested in managing a battery-operated toy.
2. Activity Boxes
Activity boxes come with books and activities with instructions. They are designed for specific age-groups. They improve a child's cognitive abilities, reading, and motor skills. These are one of the fun and safe gifts for 6-year-old boy's birthday.
[FirstCry Intellikit Activity Box Subscription for Kids]
3. Craft Set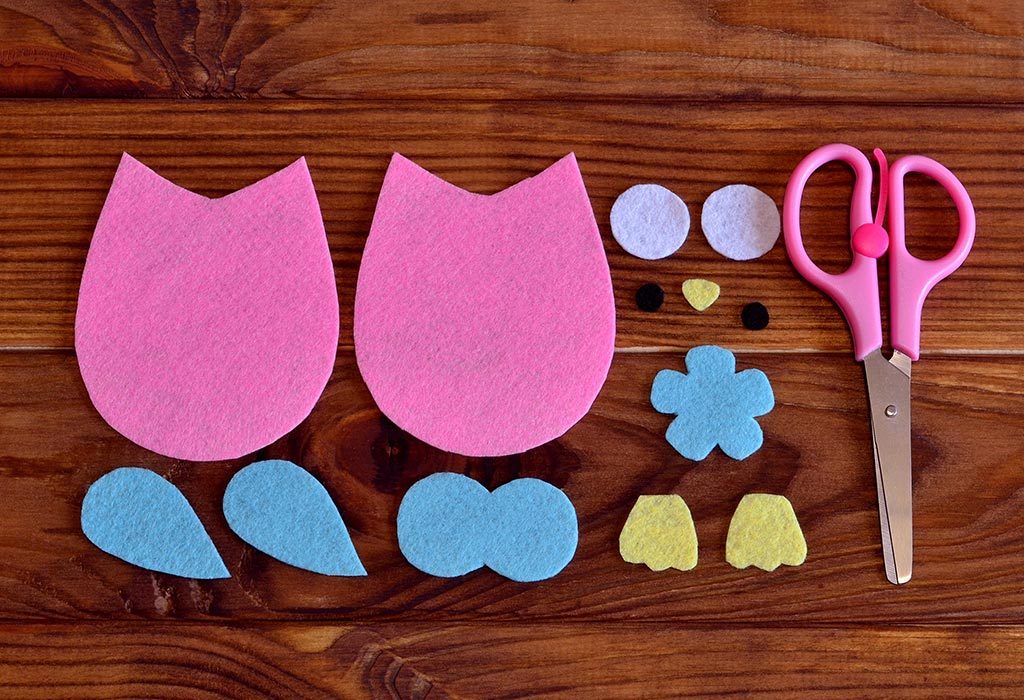 If you want to bring out the creative side in your child, gift him a hobby craft set or a papercraft set, and see what wonderful creations he comes up with. A hobby craft set contains things like glue, coloured tapes, safety scissors, ice-cream sticks, craft paper, etc. A papercraft set contains coloured origami paper and instruction booklets showing how to make interesting shapes like aeroplanes, birds, animals, etc.
4. Outdoor Explorer Set
A compass, magnifying glass, binoculars and flashlight are all important tools for an explorer. If your young man loves watching Indiana Jones and other explorers, then he will surely love to receive a set where he can have tools with which to explore the outside world with.
5. Playdough or Art Kit
If your boy is creative and artistically-inclined, this will be the perfect gift for him! He will love to create new shapes with the playdough or create colourful works of art with an art kit.
6. Wooden Construction Set
You get great wooden construction sets in the market that are kid-friendly. If your little one keeps seeing his dad working on DIY projects, he may want to imitate him and try building something. A cool wooden construction set will be the perfect gift he can turn to at a time like this, and he can set up right next to his dad and try working on his own little project.
7. Construction Set
These days many toys can be built into fancier items. Some sets even offer blueprints for over 100 items that can be built with the materials packed inside, so if you have a child that loves to build, this will be the ultimate gift. He can follow the directions and build himself a dinosaur or a spacecraft. It is something that will keep him busy for a very long time. This gift to help keep a young boy busy will make the perfect gift for a 6-year-old who has everything.
8. Car Racing Set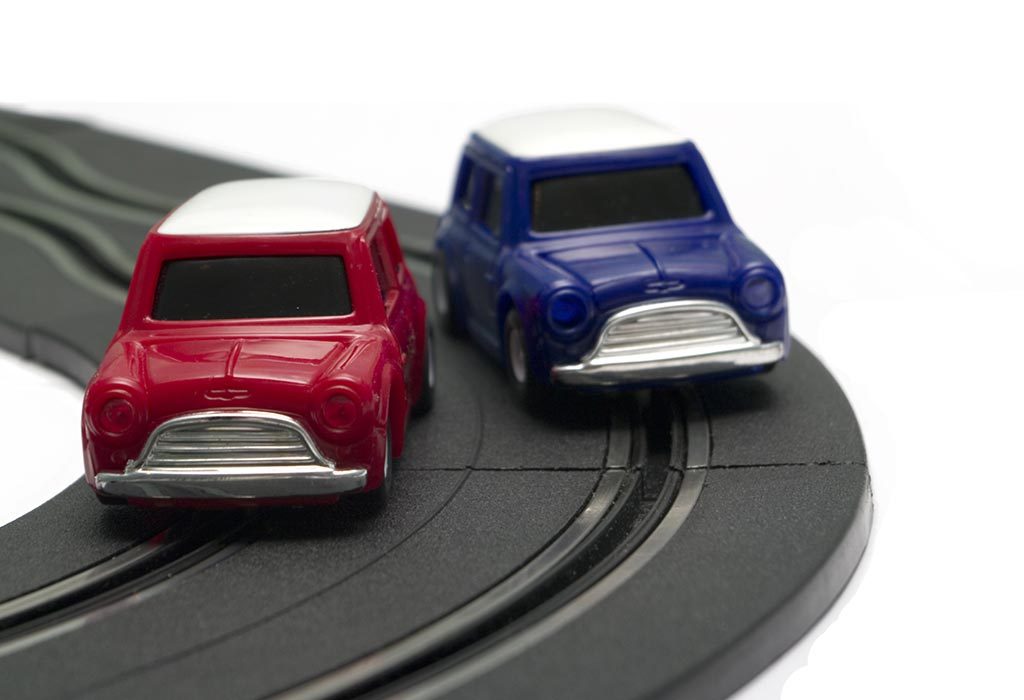 Many young boys are crazy about cars. Racing cars and monster trucks are some of the few that really catch a boy's eye. Getting your child a car racing set that he can set up around the house when he feels like it will give him a thrill of excitement. It is the perfect gift for motor-loving boys. This is one of the popular gifts for a 6-year-old boy in India.
9. Science Kit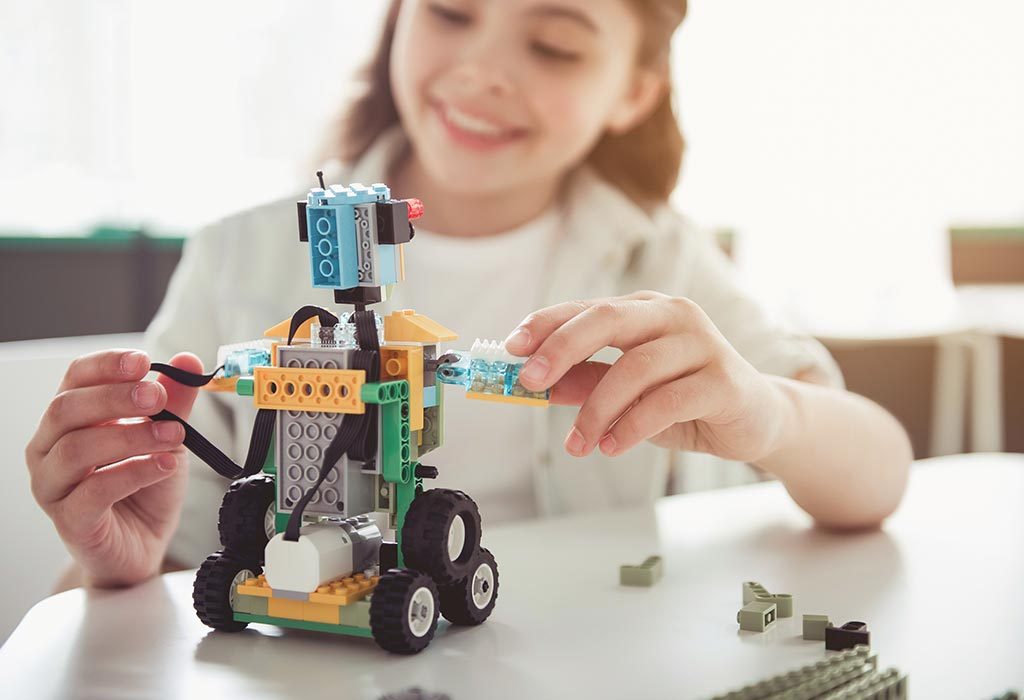 There are those young boys who find science is the most interesting game out there. There are many science kits to choose from, so looking for one that offers information on the human body, about the outdoors, a fake chemistry set and others can be the perfect gift. Not to mention you can pick out your little man's favourite type of science and get him something that caters to it directly. This science gift for a 6-year-old boy will be a great way to learn and have fun at the same time. You may have a future scientist on your hands after the fun hours of playing.
10. Spy/ Detective Set
Fun gifts for a 6-year-old boy can be tricky to pick, but most boys love to play spy, so giving him a spy set will have him soar with happiness. Now he can feel like the ultimate detective or spy and show off to all his friends. Just be ready to find him lurking about the house, trying to solve a crime or collect clues. He's got to send his reports back to base after all!
Buying presents for six-year-old boys can be easy if you know what to look for. Just try to find out a little more about the young man in question if he is not your son, and if he is, just look at his interests. There are lots of toys and other gifts you can buy for a boy that will not only leave him with loads of fun time, but that will also fuel his interests and help him learn a lot more about the things that he finds so fascinating. Whether it is art, music, science or sports, your boy will love and appreciate all the wonderful gifts that he has received.
Unique Birthday Gift Ideas for Kids
Amazing Birthday Party Games for Kids
Importance of Constructive Play in Childhood