Videos you might be interested in
Videos you might be interested in
Videos you might be interested in
Suggested for you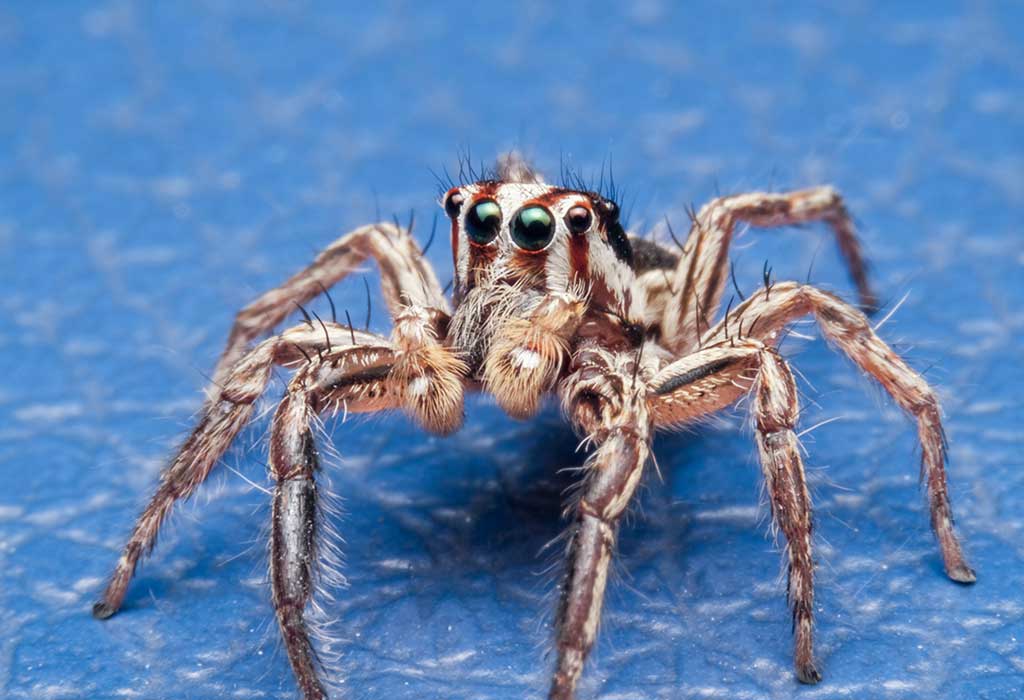 How to Get Rid Of Spiders and Spider Webs From Home
Pests can be a nuisance no matter which way you look at it. They are unhygienic to have around, spread diseases and infections and can be potentially poisonous, especially spiders. Not only are spiders dangerous, but they can be extremely annoying and hard to get rid of. Their webs are nearly invisible and frustrating to deal with, especially when they get in your hair. Learning how to prevent spider webs and spiders can make your life at home much easier. Natural Ways To Keep Spiders and Cobwebs Out Of Your Home Considering that a pest control agent would use harmful chemicals that could have side-effects on you and your family, ridding yourself of these pests through those means may not always be the answer. So, this means that the organic options as the healthiest. Here is a guide on how to get rid of spiders. 1. Seal The Cracks In Walls The easiest way to get rid of spiders is to prevent them from getting into the house. To do this, you need to know how these creepy-crawlies get into the house. The most common manner in which spiders gain access to your house is through the little cracks and gaps in doors and windows. You can prevent spiders from accessing your home by simply using caulk on the edges of your windows and on any cracks on doors. Use caulk on wires and cables that lead outside. Use wire mesh around any openings like vents or a chimney. This should keep them out of the house in most cases. 2. Lights Out In most cases, spiders actively enter your home in search of food. Their meal preference - other bugs. These bugs are most commonly attracted to lights, so make sure that after a reasonable hour, you switch off all outdoor lights. For indoor lights, try using opaque filters or sodium vapour lights in a yellow colour. This will keep most bugs out and in turn, keep spiders out. 3. Get Rid Of The Clutter When you consider how to clean spider webs from the house, cleanliness is key once again. Much like the outside with plants and leaves, the inside being clutter-free helps remove hiding spots for spiders. Ensure that keep decluttering stray newspaper piles, unwashed clothes and other clutter-friendly objects. This will give them no place to hide. When sighted, you can simply usher the spiders out of your home. 4. Remove Those Plants Spiders hide in plants, leaves and stones. Remove these from the proximity of your house entrances and they should often have no place to hide. Spiders are not the bravest or most forthcoming of bugs. They usually hide, trap and eat their prey. Remove the vegetation near your house doors and windows to ensure they don't have access to the inside of your house. 5. Dust Regularly When you think of how to remove spider webs, the classic way works the best. Dust and clean your home regularly. This doesn't allow a spider to build a web. This cuts their hunting techniques down and in turn, it stops them from staying in your house. Remove their ability to trap and kill their prey and they'll turn to new hunting grounds. Dusting regularly not just keeps the webs away, but also ensures other insects attracting elements are cleaned from your house, keeping the prey away too. 6. Clean Those Dishes Prevention of prey is the best way to prevent the hunter from gaining access to your home. Dirty dishes are often the bug equivalent of a feast. Keeping those dirty dishes around will attract flies, mosquitos and other creepers. This is like placing a gourmet five-course meal in front of a spider and asking it to eat for free. Wash those dishes immediately and you will save yourself quite some trouble. 7. Get Rid Of Leftover Food Another reason bugs gather to your home could be the amount of leftover food. Eat your fill and either refrigerate the leftovers or throw them out, possibly outside the house. Leftovers attract numerous bugs that carry diseases and infections, including spiders that hunt bugs for food. Apart from general hygiene, making sure you have no leftover food idly standing in the house also prevents a spider infestation. 8. Peppermint Spray Peppermint essential oils are easily available on most e-commerce sites and local stores. They are the worst enemy to spiders. Fill a normal spray bottle with water, and to that, add 25 drops of peppermint essential oils. Spray this all over your house, on your furniture and curtains too. This will send those spiders running in the opposite direction of your house. 9. Eucalyptus Oil Similar to peppermint essential oils, spiders cannot tolerate eucalyptus. Eucalyptus essential oils have a large number of benefits. They fight the common cold and help detoxify your body pores. One of the unsung benefits of using eucalyptus essential oils at home is that they prevent an infestation of spiders. Simply use the technique mentioned above for peppermint essential oils and either replace peppermint with eucalyptus or add it to the peppermint concoction. This will make your home anti-spider. 10. Tea Tree Oil Another essential oil that scares away spiders, tea tree essential oil is great for your skin too. Simply add tea tree oil to the mixture mentioned above or apply a few drops directly over furniture, your clothes and even yourself. You can also add a few drops of tea tree oil on cotton balls and patch any cracks on windows or doors with them. 11. Vinegar Possibly the most easy-to-access home remedy for spider prevention. Vinegar is known to keep spiders away because they despise it more than cats despise a hot bath! The smell of any kind of vinegar will send shivers up their spines. Add half a bottle of vinegar to half a bottle of water and spray around your house. If you see a spider, spray it on the spider. You can also add bowls of vinegar in dark corners of the house to keep the spiders away. 12. Walnuts This healthy midday snack is also considered a spider deterrent. Spiders can't stand walnuts, they fear them. The reasons are unknown but as a natural deterrent to spider infestations, you can place a bowl of walnuts in the corners of your house. If you run across spiders in a particular area, place them there too. This will help get rid of them. 13. Red Night Lights While bugs are usually attracted to bright lights, spiders live in the darkness. They can't handle the light. So, a compromise would be a dark red nightlight. This keeps the prey away and removes the darkness of the room making it uninhabitable for spiders. 14. Lemon Peels Lemons aren't just useful for juices or as a dressing on a snack. Lemon and lime peels are assumed to keep spiders away. It's believed the citric nature of the peel itself has a repellent feature. So peel some lime or lemon, place the peels in the corner of your house daily and get rid of spiders. 15. Citrus Plants Similar to placing peels around your house, having citrus plants in your garden can keep the spiders from entering the proximity of your home. While it can't stop them from entering the property altogether, it can reduce the frequency in which they enter. Verified Pest Control Methods While home remedies are the safest option, in the case of a mass infestation, you may need to use tried and tested methods. Here are a few of those methods to help you keep a spider free home. 1. Herbal Insecticide An insecticide is basically a form of pesticide that kills all bugs and insects, which include spiders of course! This, in turn, prevents them from entering your home. While non-herbal insecticide is known to work better, the herbal option is better for your health. 2. Vacuum Vacuuming the house regularly will pull the spider and its webs into your vacuum bags, this is an effective way of minimizing the spider presence in your house while cleaning regularly. This also helps in web prevention which keeps spiders away. 3. Exterminator Sometimes, it is best to seek professional help. If the infestation goes beyond two or three spiders, it may be time to call the exterminator to hunt and kill all of the creepers in your house. While spiders can cause you no harm, it is understood that only certain species like the tarantula or black widow spiders are generally dangerous. Sometimes spiders, like lizards can be a blessing in disguise as they hunt and kill other bugs which carry life-threatening diseases. When ridding your house of spiders, consider the non-lethal option if they aren't poisonous spiders or if they are present in smaller numbers. Also Read: Best Ways to Get Rid of Cockroaches from Your Home Best Cleaning Hacks to Try With Daily Household Things Effective Tips to Manage Your Household Waste
Read more
Suggested for you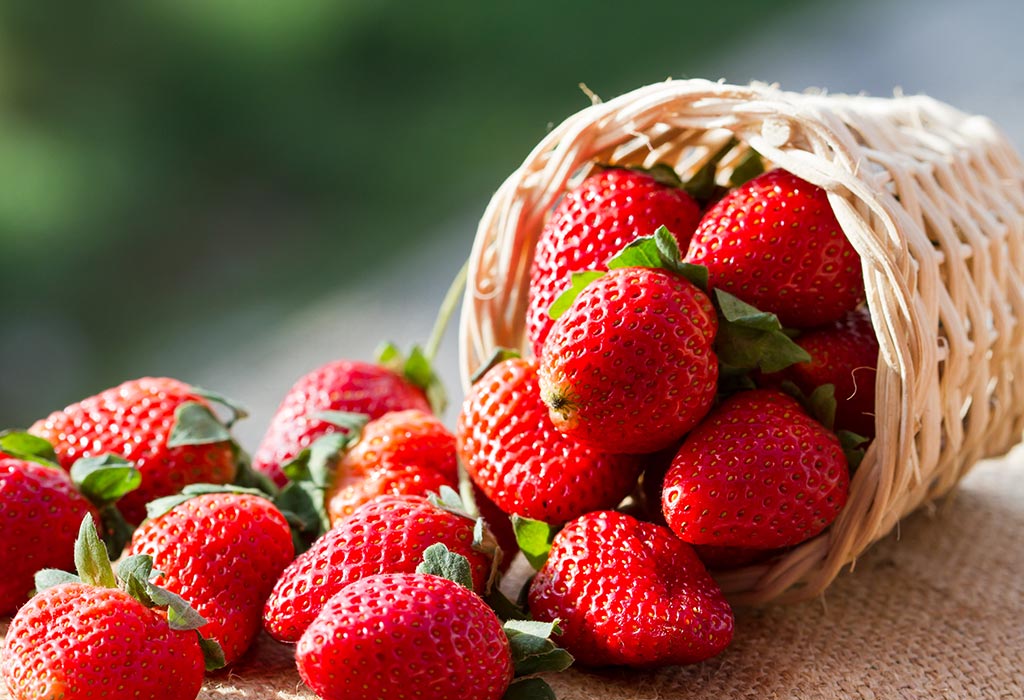 Eating Strawberries During Pregnancy - Is It Safe?
Fruit salads are the best solution when you crave something sweet during pregnancy. The tangy and sweet flavour of strawberries makes them quite popular, but it is essential to keep some safety tips in mind. Can Pregnant Women Eat Strawberries? When it comes to deciding whether strawberries should be included in the diet of a pregnant woman, you should know that eating strawberries has numerous advantages. The benefits that strawberries bring to the table are tremendous, and eating them should not be avoided at all. Nutritional Value of Strawberries The nutrients that are present in a single cup of strawberries are distributed in quite an effective manner, to provide an all rounded nutrition choice for a pregnant woman. Description Quantity Folate 30 mcg Selenium 1.2 mg Phosphorous 32 mg Fibre 4 g Calcium 25 mg Magnesium 16.5 mg Iron 0.7 mg Vitamin C 95 mg Vitamin A 0.0135 mg Potassium 45 mg Carbohydrates 11.7 g Proteins 1.2 g Health Benefits Of Eating Strawberries During Pregnancy Strawberries are a seasonal fruit, and it is essential that you eat them during the season they are widely available, or buy and freeze them for later use. 1. Taking Care Of The Heart Various studies have shown that strawberries contain certain substances that reduce bad cholesterol within the body, and reduce plaque in the arteries. Thus, consuming strawberries reduces your chances of suffering any heart-related problems and help your stay in good cardiological health. 2. Anti-Carcinogenic Properties The presence of antioxidants in the strawberries plays a vital role, especially in countering the free radicals in the body and neutralising them to protect internal organs and DNA modules from damage. This also prevents the risk of cancer. 3. Improving Eyesight Vitamin A is present in high quantities within strawberries. It works on the cornea and retina of the eyes, strengthening them, and consequently protecting the eyesight, while reducing the chances of age-related blindness or even cataract from occurring. 4. Boosting Immunity The levels of Vitamin C in strawberries are substantial as well. These work towards strengthening the immunity system of the body, preventing numerous infections. 5. Reducing Effects Of Ageing The toxins in the body result in internal damage and speed up ageing. The various nutrients of strawberries help repair damage, thus keep ageing in check. Delicious Strawberry Recipes For Pregnant Women The best way to consume strawberries quickly and deliciously is by making smoothies with them. Here are a couple of ways you can get to it right away. 1. Banana strawberry smoothie This one is a great choice to pair with your breakfast and start the day on an energetic note. Ingredients Vanilla yoghurt- 1/2 cup Oats- 1/2 cup Almond milk- 1/2 cup Banana- 1 Strawberries- 1 cup Method Blend all the ingredients together until you get a smooth consistency. Add some more milk and mix if you prefer a thinner consistency. Top up with a few strawberry slices or ice cubes, if you like it chilled. 2. Kiwi strawberry smoothie If you like a tangy flavour, along with nutrition, this one should be your choice. Ingredients Lemon juice- 1 tsp Milk- 1 cup Kiwi chunks- 1/2 cup Strawberry chunks- 1 cup Method Blend all the ingredients together until you get a smooth consistency. You can adjust the thickness by adding milk. Top with a few kiwi and strawberry slices, and ice cubes if you like it chilled. 3. Healthy Strawberry Preserve This strawberry puree can be made during the strawberry season, and preserved for use in the coming months. This is healthy, and allows you to enjoy your favourite fruit, no matter the month. Ingredients Strawberries- your preferred quantity Method Blend the strawberries together until you get a smooth puree. You can do this in small batches if you wish to make a large amount of the preserve. Freeze the puree in an air-tight ziploc bag, and use when required. Rather than a large bag, you can also divide the puree and store it in smaller bags, which allows you to only defrost the amount you require, without running the risk of the rest of the mixture spoiling. Defrost and use this strawberry preserve in smoothies, milkshakes, or strawberry smoothie bowls. Tip- Ensure that you use only ripe strawberries when making the strawberry preserve, as adding slightly raw ones may make the preserve sour. Risks Associated With Consuming Strawberries While Pregnant Although strawberries are usually safe, there are a few scenarios where their consumption might be risky for a pregnant woman. If your family has a history of allergy towards strawberry, chances are you might have them, too. Any allergy during pregnancy could affect the child as well. Eating raw strawberries exposes your body to a variety of bacteria, including E.coli and a bunch of other parasites. These infections could reach the baby via the placenta and harm him. Choosing commercial strawberry juices that are not pasteurised can increase your chances of contracting an illness due to the microbes present in it. Tips To Eat Strawberries Consuming strawberries is not rocket science. Keeping a few simple tips in mind can help you stay safe and enjoy the taste together. Balance strawberries with other fruits and vegetables for proper nutrition. Choose to make strawberry smoothies at home with fresh and washed strawberries. Avoid strawberry jams or other treats that make use of preserved strawberries. Check if you have an allergy to strawberry before you start eating the fruit every day. Consuming strawberry during early pregnancy can bring in a lot of benefits, but could expose you to specific risks if the right care is not undertaken before consumption. All it takes is adhering to basic hygiene before eating them, getting a medical checkup in place, and you can gorge on your favourite fruit without worry. Also Read: Consuming Muskmelon during Pregnancy 
Read more
Check out this new Memory
Asma Achu
Mom of a 6 m old boy
3 mins ago
#happybaby
Suggested for you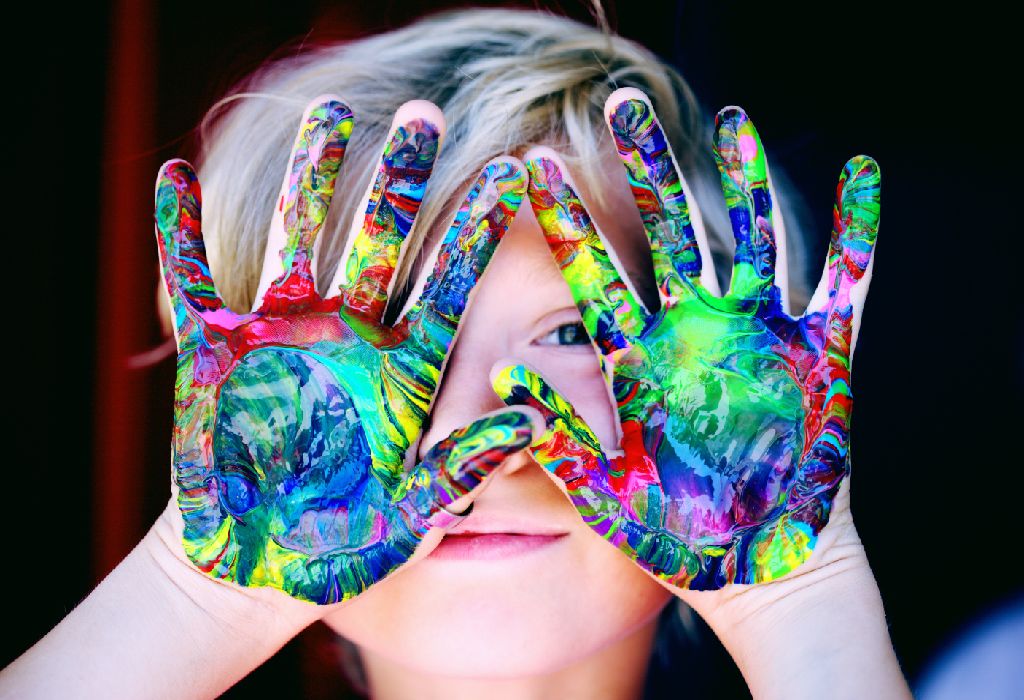 5 Edible Finger Paint Recipes for your Toddler
Finger paints are perfect for toddlers and help unleash their creativity. All your toddler needs is non-toxic paint and a canvas. Learn how to make edible finger paint recipes for babies. They're easy to do and a whole lot of fun for kids! Edible finger paints can be easily made at home. All you need are a few kitchen staples. When making edible paints, choose ingredients your toddler is not allergic to. Always remember that anything your child cannot eat should be struck off the list when making finger paint. There are many recipes you can try out from the comfort of your home. 5 Safe Finger Paint Recipes for Toddlers 1. Veggie Mix One of the popular baby paint recipes consists of fruits and vegetables. You can use carrot to make orange paint, strawberries for red paint and broccoli for green paint. Use a food blender to make the vegetables into pulp. It's a safe recipe as it poses zero risk to babies. Your toddler can have a fun time dipping her fingers in the ' paint' and getting creative. 2. Spiced Yoghurt This baby-safe finger paint recipe is a big hit. If your toddler loves the taste of yoghurt, why not use it to make edible paint? You can add texture to the mixture using dry spices. They'll help stimulate the senses too. Pick and choose items that complement each other. Note that mild spices are recommended for this experiment. If there's a spice your baby is allergic to, don't add it to the blend. 3. Sidewalk Chalk Paint Easy to make and fun for your toddler to use, sidewalk chalk paint requires three components to make the base– water, corn starch and food colouring. It's a safe option for toddlers who are just learning how to paint. The recipe can be made more interesting using grated carrots and bits of bananas. Engage your child to make the letters of the alphabet. You can also make a frozen variety, which is perfect for use during summer. 4. Pudding Paint This finger paint recipe for a 17-month-old child is perfect for older children too. Good enough to eat, pudding paint can be made with yoghurt for the base and food colouring. You could also add tapioca, which is a simple element to make the pudding more sensory. Instead of using the mix to paint, your tot might just gobble up the entire mixture! 5. Flour Paint Recipe This is one of the easiest non-toxic finger paint recipes. It involves using simple pantry ingredients and can be whipped up in a few minutes. Use food colouring instead of liquid water colours if your toddler likes to taste things. Mix it with the flour to form a thin paste and you're done! When making edible paint, keep in mind that the resulting mixture can be a little thicker than what's available at supermarkets. It could take a little longer to dry though your toddler probably wouldn't mind! If you are not too keen on homemade paint, colours and activity books are also terrific fun ideas to try with your child! They are available for multiple age groups and also help boost literacy skills in children.
Read more
Suggested for you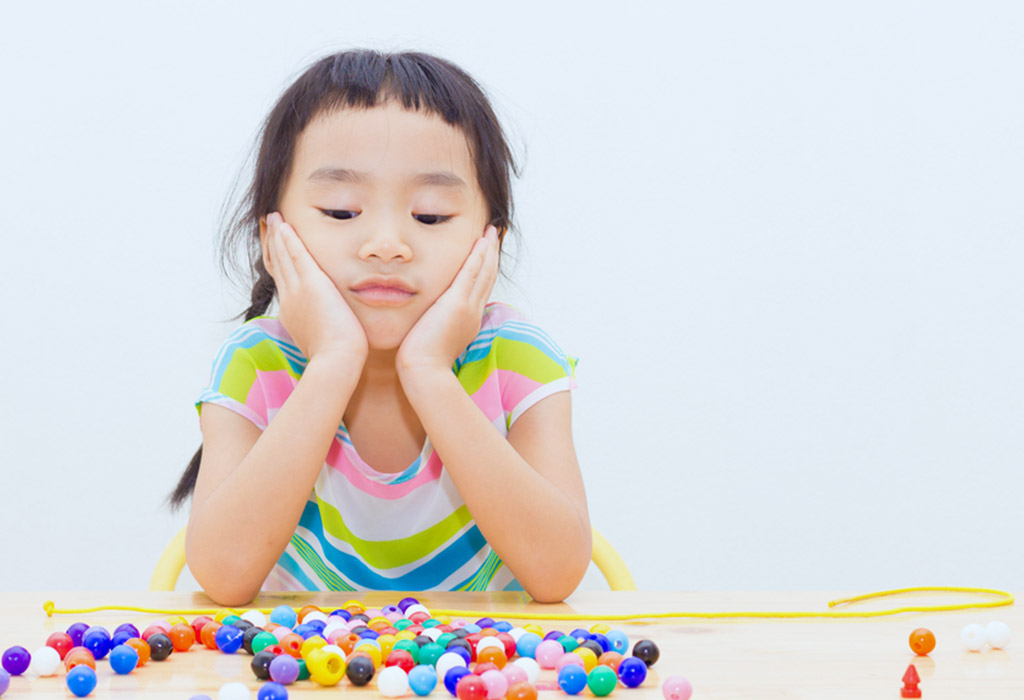 Obsessive Compulsive Disorder (OCD) in Children
Obsessive Compulsive Disorder (OCD) is a common condition in children worldwide with about one child in every 100 in the US, being diagnosed with it. While the behaviour triggered by the condition varies in each child, the underlying problem causing it may be identified and controlled with appropriate treatments. Sometimes OCD can be mistaken for erratic behaviour and not diagnosed until later. It is essential for parents to understand OCD and recognise its symptoms and signs to ensure that adequate and timely help is secured for their kids. What is Obsessive Compulsive Disorder? OCD is a neurobiological disorder that may compel kids to resort to compulsive behaviours caused due to intrusive thoughts or fears. The condition causes intense anxiety or fear, otherwise known as obsessions, in children about any particular or several things. To reduce this stress, they may often engage in compulsive acts or compulsions. It can be characterised by sudden panics and repetitive actions and shares its symptoms with conditions like ADHD, Tourette's syndrome, and autism. How common is OCD in children? OCD is considered to be the fourth most common conditions worldwide, with about one in every seven people suffering from it. It is estimated that one in every 100 children in the US has OCD. It is found to be more prevalent in developed countries in comparison with the developing countries. OCD may manifest in kids as young as 1.5 years old. Young kids are often unable to express their fears and obsessions making diagnosis difficult if not impossible. They may also try to hide their compulsion for fear of being bullied or ridiculed. Many adults have also found that their OCD had onset in their childhood. Causes Of Childhood OCD While the exact cause of OCD is still being researched, there are a few causes that may trigger OCD in children. Lack of the Serotonin, a chemical neurotransmitter in the brain that aids cells in the brain to communicate with each other. This may also be genetic as it is found that children whose parents have lower levels of Serotonin, also tend to have insufficient Serotonin. Infections like Streptococcal Infections like strep throat or scarlet fever may cause OCD in children which are referred to as Paediatric Autoimmune Neuropsychiatric Disorders Associated (PANDAS) Abnormalities in the brain, especially in the orbital cortex, the part of the brain that is responsible for cognitive abilities and decision making, are found in brain scans of some children with OCD. This has led to believe that it may also be a cause of OCD. It is also found that children suffering from depression may be prone to OCD or develop symptoms. Environmental factors that cause intense anxiety may cause the child to develop compulsive habits that can be categorised under OCD. OCD symptoms Most symptoms of OCD in children are quite pronounced. However, there are chances that they may be missed or misunderstood. Most children engage in compulsive actions or rituals that are a result of their obsessions or irrational fears. Some of the symptoms that you can look out for include: Intense fear of germs, dirt or diseases, causing them to take extreme precautions and wash hands often. Insisting on wearing gloves or full sleeved clothes to prevent exposure to germs. Cleaning a specific place or object multiple times. Repeated cross-checking of things caused by excessive doubt – example: checking if the door is locked or the books are packed multiple times. The habit of repeating a particular word or phrase several times. Obsession with organising things in a precise symmetrical manner. Adherence to a strict routine every single day. Excessive belief in lucky and unlucky numbers and counting steps or moves each time to ensure a lucky number. Doing things over and over again seeking perfection. Sudden, consistent impulses or violent urges to act or do certain things. Repeating words to themselves several times. Repeating the same questions over and over. Repeating words spoken by others to them. Irrational fear of a loved one getting hurt. Hoarding certain items. Diagnosis There is no specific lab test for the diagnosis of OCD. However, you can go a qualified mental health professional like a child psychologist or a psychiatrist, if you notice symptoms of OCD in your child. Before seeking help from a child psychologist, you may need to keep track of all the symptoms and their frequency to accurate details to the doctor. The child psychologist will interview both you and your child or will ask you to fill out a questionnaire. Your child's OCD test will include several questions about the symptoms and their severity to determine the seriousness of the condition. Your child will be diagnosed with a disorder only in the instance that the OCD is affecting his or her daily life in a significant manner. Some child psychologists may also physical examination or a lab test to rule out any chances of other medical conditions. Early detection of OCD can help you seek the right treatment for your child. Treatment for OCD in Kids While there is no cure for OCD, effective treatment and be administered to reduce or even alleviate the symptoms, if detected early. Children with mild cases of OCD are treated with regular therapy and medications are prescribed to children with severe symptoms. A combination of both may also be used depending on the age of the child, the condition, the symptoms and its severity, and tolerance for medications. The treatments can be classified under: 1. Psychotherapeutic A cognitive behavioural therapy called the exposure and response therapy is used to identify the core cause of the obsession. This treatment is found to be quite effective in children and help modify their compulsions. The therapists may also pose minor restrictions like the number of times the child is allowed to repeat the action in a day, to enable him or her to eventually and gradually, eliminate the excessive ritual. However, therapy is a long process and may be hard for little children who haven't yet been able to understand that their obsessions may be irrational. 2. Pharmacological In instances where therapy isn't an option or isn't viable, medications like Selective Serotonin Reuptake Inhibitors or SRRIs are prescribed. These selectively target the neurotransmitters in the brain and also act as anti-depressants, reducing anxiety. This can make the child more receptive to therapy. In case the OCD is triggered due to streptococcal infection, then the antibiotics may also be prescribed to the child. Other Disorders That Can Co-Exist With OCD Most children are found to have another co-existing condition along with OCD. Some mental health disorders are often found in individuals and children with OCD, which include: Anxiety disorders Bipolar disorder Depression Autism Spectrum Disorders or ASD ADD (Attention Deficit Disorder) or ADHD (Attention Deficit Hyperactive Disorder) Eating disorders Tics or Tourettes syndrome Body Dysmorphic Disorder or obsession with a real or imaginary flaw in the body Hoarding Disorder Trichotillomania or obsessive hair pulling disorder Excoriation or extreme skin picking disorder Some of these disorders may appear as symptoms of OCD in the child and usually fall under the category of OCD related disorders. Managing OCD During School Hours Discussing your child's conditions with the teachers at school is a choice that is yours to make. However, there are benefits to keeping the teachers and the school informed. The chances are that OCD may cause your child to have social, academic or emotional difficulties, which the teacher may be able to pay a little extra heed to when informed. Also, since OCD has visible and evident symptoms, the teachers at school may already be aware of the condition as most schools train the teachers to cater towards children with behavioural disorders. You may discuss with the teachers to understand the extent of their knowledge about the disorder and take an active part in bringing them up to date on how to help a child with OCD. Books, videos, and websites that discuss the condition can be shared with the teachers as well. Dealing With OCD In Teens Teens with OCD are often found to have aggravated behavioural issues that are beyond control. It is important for you to take an active interest in helping your teen face OCD and get them to take part in therapy to help relieve the mental and emotional distress that OCD is causing them. Here are a few things you need to keep in mind: Do not criticise or complain about their symptoms of OCD. It is a disorder that they have no control over. Learn everything that you can about OCD and keep yourself informed. Talk to your teen and help them come up with methods to handle stress and relax. For example, you may take yoga or other classes with your teen. Ensure that you take him or her to a therapist for Cognitive Behaviour Therapy. Always be present and let your teen know that you can be approached for help. Discuss with the therapists to chalk out ways to accommodate your teen's compulsions healthily. Seek help from your family and friends to ensure that everyone is on the same page to help your child overcome the disorder. Sign up the family for family therapy if possible to help everyone understand the condition and contribute to recovery better. Try your best not to lose patience and stay calm even when frustrated to avoid setting your child off. Your teen needs to know that you can be relied on at all times. If you come across situations that you are unsure about, do seek immediate help from your teen's therapist or any other mental health professional. Always support your child and take everything one step at a time and do not rush him or her for any reason. Ensure that your child takes any prescribed medications regularly. OCD, even with the right attention and treatment, can take very long before visible changes are seen, and symptoms are alleviated. Remember to choose the course of treatment that suits your child well and to which your child responds to best. It is imperative that you take an active part in helping your child deal with OCD and support and guide him every step of the way. Also Read: Effective Ways to Deal with Stubborn Child
Read more
Suggested for you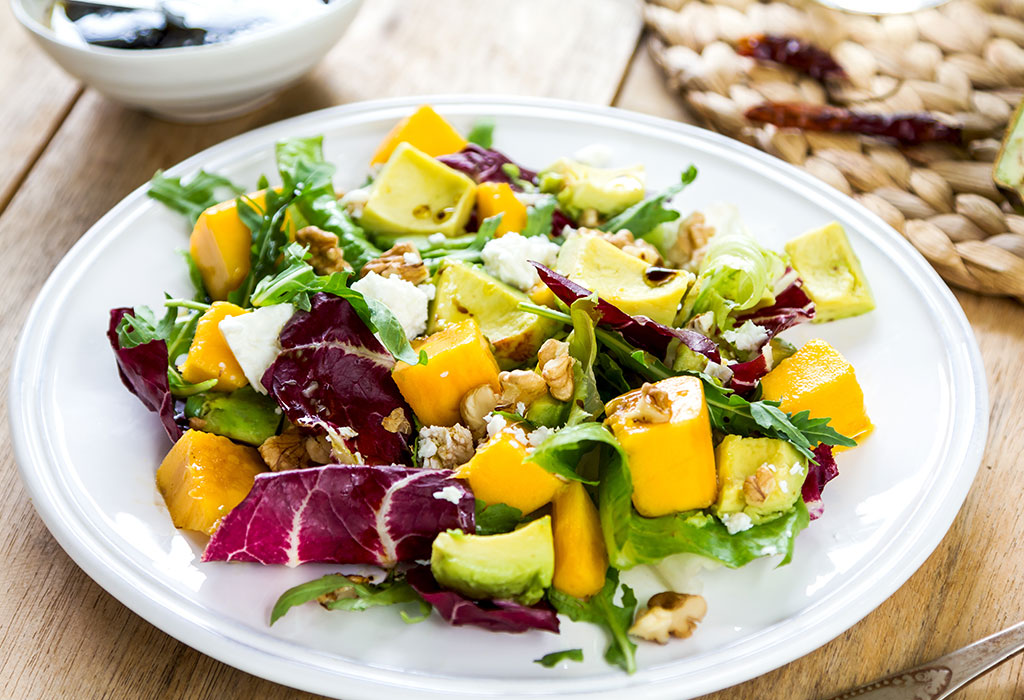 Mango and Feta Insalata
Everyday Exotica. A delicious dessert which can be made in a few steps. Treat your sweet tooth with these easy and delightful bites! Serves  Preparation Time Cooking Time  3 People   15 Minutes 15 Minutes Ingredients (makes about 20 bite sized servings) Ripe mangoes peeled and cubed 2 (40 clean cubes) Feta cheese 200 gm cubed into 20 pieces Basil micro greens or regular basil leaves torn, a handful Honey 1 tbsp Balsamic vinegar 1 tbsp Method Step 1 Chill everything separately so the salad is chilled for serving right after assembling it. Step 2 Mix the honey and balsamic vinegar to make the drizzling sauce. Step 3 Arrange the mango cubes in a plate. Step 4 Place one cube of feta cheese over each mango cube and then cover with another mango cube. Step 5 Place a basil micro green over this and insert a cocktail stick to hold the bites together. Step 6 Drizzle with the honey balsamic mix and serve right away.
Read more
Shubham Agrawal has added a new answer
Guardian of 0 children
6 hours ago
Q.
Is it okay to drink tender coconut everyday!?

Shubham Agrawal
Expecting Father due in 1 month
5 hours ago
Dr. Minal Acharya has added a new answer
Guardian of 0 children
3 hours ago
Q.
Can we eat dark chocolates during first trimester?

Dr. Minal Acharya
Nutritionist
3 hours ago
A.
yes dear you can have dark chocolate during first trimester have in controlled amounts as it does contain sugar and fats have a balanced diet having variety of food groups
Divya has added a new answer
Expecting Mom due in 2 months
3 hours ago
Q.
Can anyone plz help in suggesting good bath soap for new born baby?
Divya
Mom of a 1 yr 9 m old girl
2 hours ago
A.
hi it's all trial and error method especially for a new born baby. i tried sebamed ,Cetaphil , aveeno none of them worked but Himalaya worked like magic for her. however as my baby is almost 2 years now and has extra dry and sensitive skin I'm using Cetaphil it's very nice! all the best!
Dr. Minal Acharya has added a new answer
Expecting Mom due in 7 months
2 hours ago
Q.
#ask the experts Can I eat dark chocolate in first trimester

Dr. Minal Acharya
Nutritionist
2 hours ago
A.
yes you can have dark chocolate in first trimester but have in controlled amounts as many of them good amount of sugar and fats your diet should be balanced having variety of food groups
Nikitha has added a new answer
Guardian of 0 children
1 hour ago
Q.
can beetroot juice helps in increasing blood level????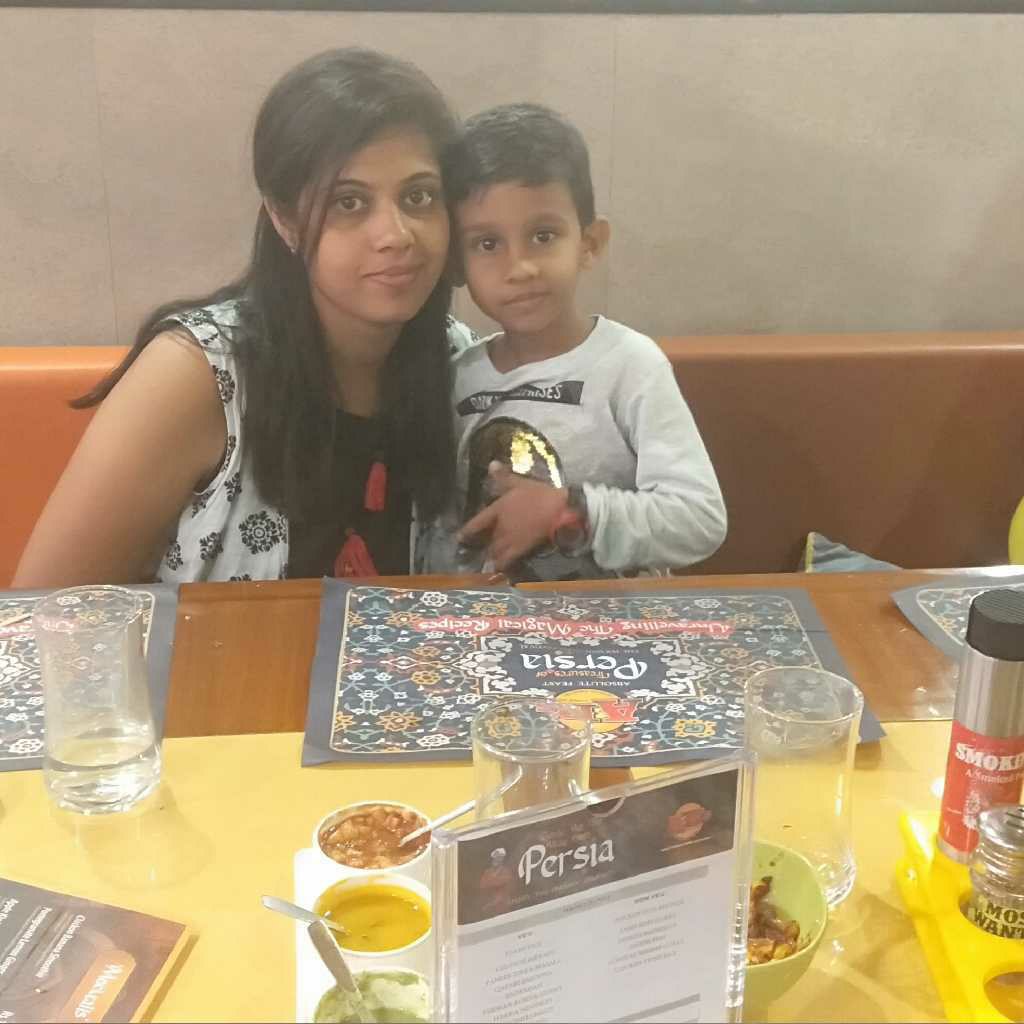 Nikitha
Mom of a 8 yr 9 m old boy
46 mins ago
A.
hello yes beetroot would help to increase the HB level as it is rich in iron content and also give your child other iron rich food in the diet which would be beneficial and any concern it would be better to check with your doctor and she can guide you accordingly
Rashmi has added a new answer
Expecting Mom due in 1 month
1 hour ago
Q.
which symptom will detect liver infection.How to find whether my liver is function well .
Rashmi
Mom of a 9 yr old girl
50 mins ago
A.
It could probably be due to indigestion heartburning issues into your liver and you know mostly vomiting sensation not feeling good different symptoms specific specific symptoms that can actually denote a particular problem without testing
Check out this new Memory
Anagha
Mom of a 6 m old girl
New Memory
Check out this new Memory

Rupa Sinha
Guardian of a 3 m old boy
3 mins ago
#happybaby
Check out this new Memory
neha goyal
Mom of a 1 yr 6 m old girl
4 mins ago
Check out this new Memory
Preethi
Mom of a 4 m old girl
4 mins ago
#babyofthemonth
Tell us more about yourself get More Personalised